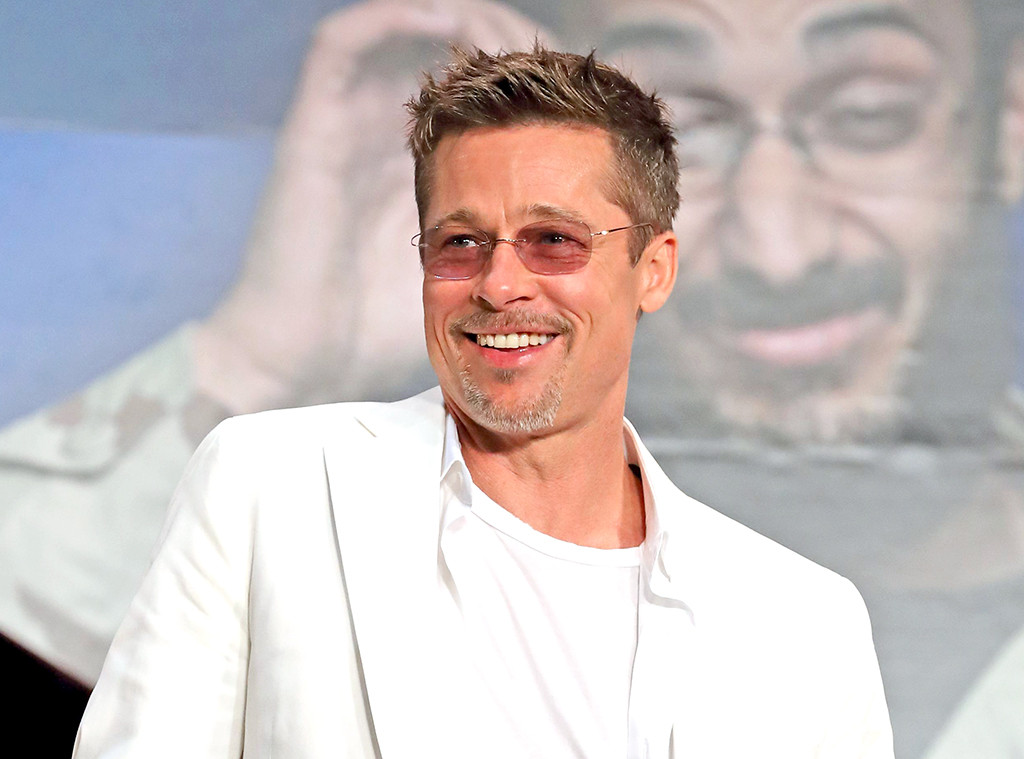 Okauchi/REX/Shutterstock
Who would have imagined in the year 2018 women would be scrambling to deny reports that they were dating Brad Pitt?
Messy, lingering divorce aside, this is Brad. Pitt. Six-time Oscar nominee, two-time recipient of People's Sexiest Man Alive honors, the man who stumped for everyone to have the chance to wed and raved about having children, "It's a true joy and a very profound love. You can write a book, you can make a movie, you can paint a painting, but having kids is the most extraordinary thing I've ever taken on."
And yet late last week, MIT professor Neri Oxman joined a not all that short list of ladies who have emphatically denied they were ever romantically involved with the 54-year-old actor, her reasoning being that she has actually been dating hedge funder William A. Ackman for quite some time. And we're going to go ahead and assume the Harvard educated billionaire didn't love the idea of everyone thinking his girlfriend was being romanced by the guy from Fight Club.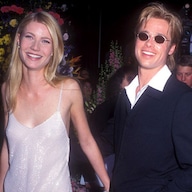 Photos
Brad Pitt's Dating History
It's not like Thelma and Louise's hunk suddenly became unloveable. Sure, his in-limbo marital status with Angelina Jolie complicates any dating situation and the idea of becoming an instant mother figure to a brood of six may intimidate some potential paramours (see: Tiffany Haddish who joked, "I don't know if I could deal with a man that's got that many kids,") but age has been kind to the Missouri native. His 5-foot-11 frame remains as chiseled as ever and his emotional awareness is at an all time high. While examining his role in the dramatic 2016 split from Jolie, 00, he embraced therapy and the art of taking responsibility for his downfalls.
So, yeah, it's not so much that the Once Upon a Time in Hollywood star is continually striking out with the opposite sex (who could resist his reportedly humble pick up line?) as he was never actually trying to date these women in the first place. People don't like to see their beloved screen idols floundering about alone so the question of, "Hmm…I wonder why did they split?" tends to be quickly followed by, "Who will they date next?" And with Pitt not yet providing an answer, fans are eager to fill in the blanks, pairing him off with any woman he chats with longer than it takes to say hi and make some off-handed comment about the weather.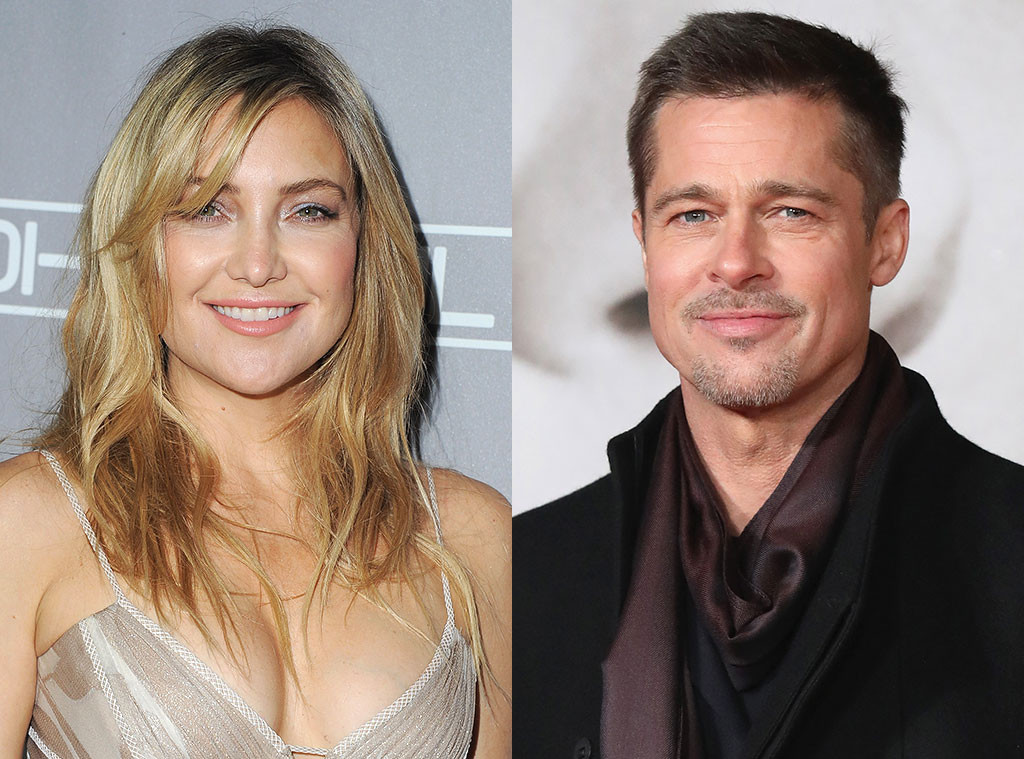 Getty Images
The first woman to get the next Mrs. Brad Pitt treatment was Kate Hudson. The coupling was pretty much sealed when the then-single actress, 39, went on Howard Stern's radio show mere days after Pitt's split and shared that while a personality is great and all, she was really looking for a man that inspired more lust than laughs.
"You know what I really want right now? Honestly—I'm just gonna be honest—I want funny. Funny makes me happy. But I just want someone really hot!" she shared. "Like, I just want, like, a hot guy right now. Not quite for life, you know."
When the host suggested someone with Pitt's pedigree, Hudson played along, replying, "Yes! I think Brad is very, very handsome." But when he pointed out that he was available should she be interested, she demurred, "Oh god, Howard!"
No matter, they were soon paired off, enjoying supposed nights of passion and even moving in together before a "bitter" Hudson dumped him when he refused to marry her just months into their courtship. Or, at least, that's the thoroughly dramatic storyline that played out across magazine covers.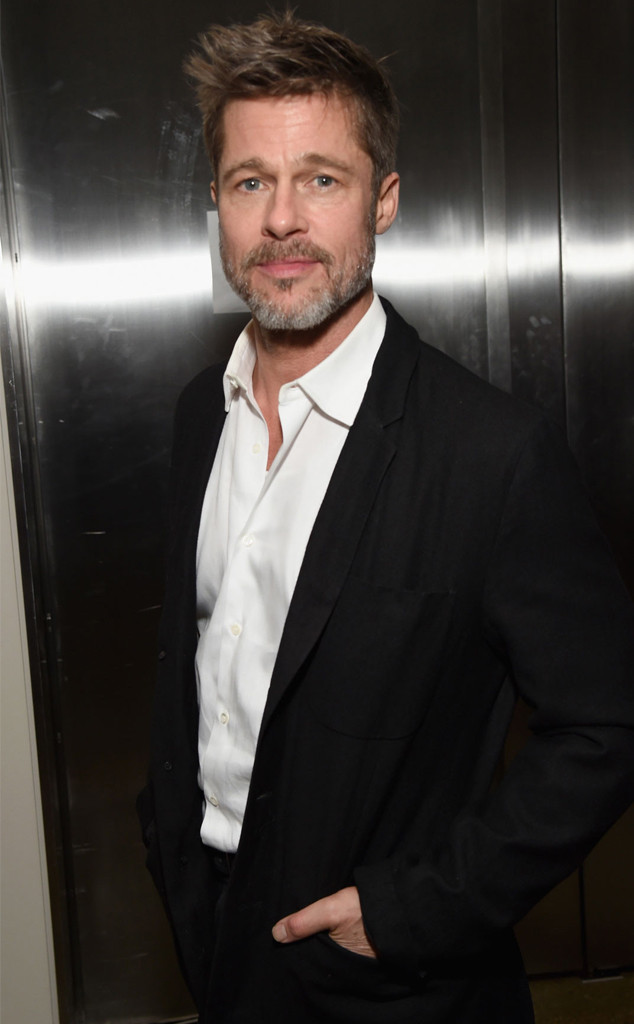 Michael Kovac/Getty Images for for J/P HRO Gala
To be fair, they definitely looked the part. And they had the whole parenting and longtime Hollywood veterans thing in common. And there was the added factor of her brother Oliver Hudson, who couldn't resist keeping the rumors alive. When Star printed that Pitt had moved into the actress' L.A.-area home in early 2017, he jokingly posted to Instagram, "Yeah and it's been hell!! He's messy as s–t! He drinks out of the f–king carton and leaves the door open when he's taking a dump!! And this is when he's at MY house!!!"
What's more, he continued, his mom Goldie Hawn hadn't been able to resist flirting with the star, "She's wearing these little nighties around the house now?! But ALL DAY!! Like at 3pm! And Pa just keeps saying "All right!! It's Brad Pitt!!" Anyway not going well."
Not content to give her brother the final word, the 39-year-old finally addressed the fauxmance on an episode of Bravo's Watch What Happens Live that November and the truth was, she wasn't mad about it.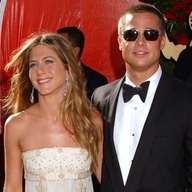 Photos
Brad Pitt & Angelina Jolie's Famous Exes
Sure it was "the craziest rumor of all time," she told host Andy Cohen noting that they hadn't actually crossed paths "in, like, four years." But she wasn't exactly complaining about being linked to the Moneyball star. "It was kind of an awesome rumor," she joked. "I kind of liked it. I was like, 'OK, fine. We're having twins!'"
Plus the chatter gave her cover as she developed a new relationship with musician Danny Fujikawa, a longtime friends she met through pals Erin Foster and Sara Foster. (Fujikawa is their stepbrother.) "I've known him for many years, but we never saw each other like that until a year ago now—well, last December, where we just sort of looked at each other and went, 'Oh, wow. This is weird. I really like you,'" she shared with Cohen. "And the rest is history."
Indeed, the duo just welcomed their first child together, daughter Rani Rose Hudson-Fujikawa, so safe to say Hudson is firmly off Pitt's list of options.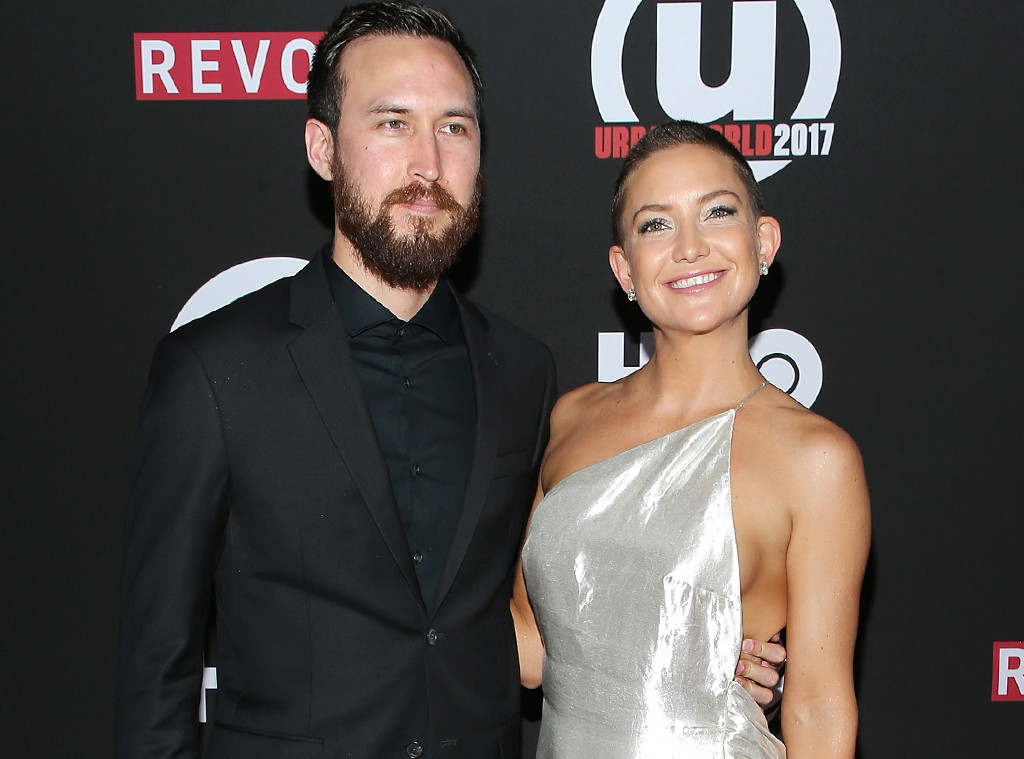 J. Countess/WireImage
As is Sienna Miller who was none too pleased to be linked to Pitt, a producer on her drama The Lost City of Z. Spotted chatting during a 25-person dinner for the flick in April 2017, the duo were instantly paired off in the press, a rumor, the 36-year-old Brit told Page Six, she wasn't "going to even dignify" with a response. "It's predictable and silly."
It became more plausible when they met up at England's famed Glastonbury Festival in June (Pitt was attending with Miller's American Sniper costar Bradley Cooper), but a source insisted to Us Weekly that the group "were all hanging out as friends," and not, as The Sun suggested, so crazily in lust that they were unable to keep their hands off each other. Said the source, "There's nothing going on there."
Ditto with Elle Macpherson, who took a turn being painted as Pitt's leading lady when Australia's New Idea reported they had been on an intimate date in a Hollywood nightclub complete with hair flipping and arm touching.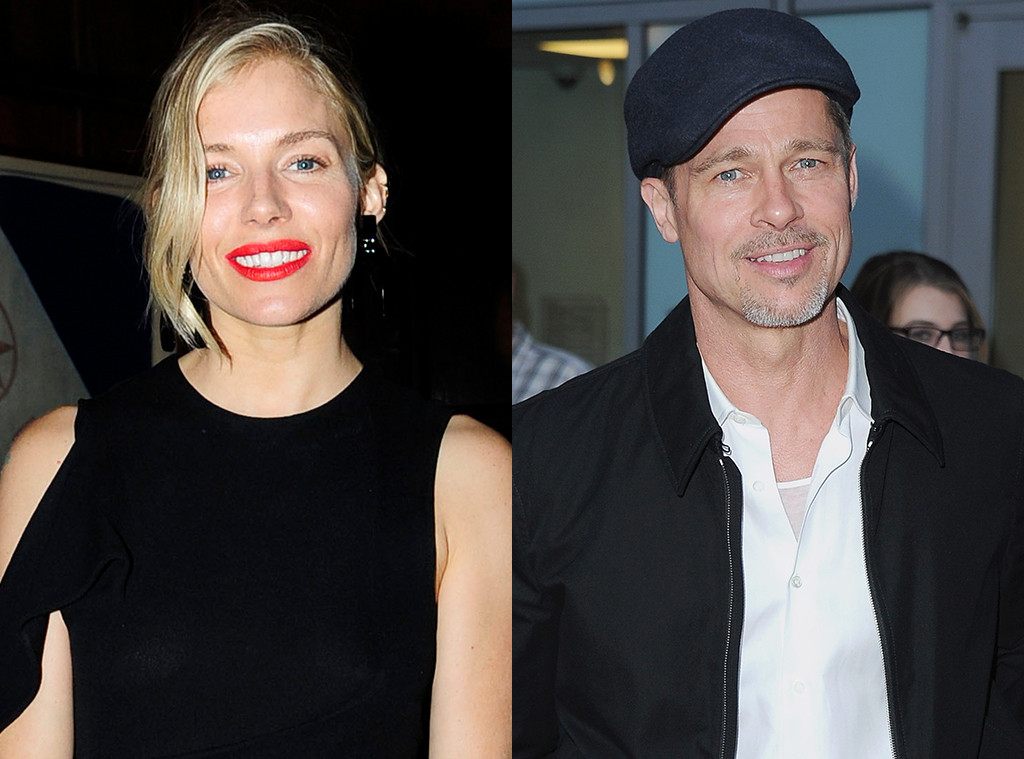 Getty Images / FilmMagic
Then Pitt had what we'll call his George Clooney phase.
Again, pairing him off with Oxman, a renowned expert in architecture, made sense. His old pal Clooney had found love with a non-Hollywood type who seamlessly stepped into his world, often outshining him, so why wouldn't it work for Pitt? To be clear he was certainly intrigued by Oxman. The daughter of two professors The New York Times dubbed "architectural royalty," she spent time as a first lieutenant in the Israeli air force and in medical school before earning her Ph.D. in design computation at M.I.T.
Having long been passionate about the field, renovating his own homes and building sustainable housing in New Orleans' Lower 9th Ward, Pitt visited one of her classes last November and found the Associate Professor of Media Arts and Sciences to be "brilliant," a source told E! News. "He's interested in getting to know her more and learning from her, but they are strictly friends."
Because, as is now clear, Oxman, the source told E! News, "is happy in her current relationship."
TED
That's not to say Pitt is feeling down and out. In between work—he's filming Once Upon a Time in Hollywood—and catching up with old friends, he's found time to date, a source reveals. But after spending the last 20-plus years in serious relationships, first with former fiancée Gwyneth Paltrow, then ex-wife Jennifer Aniston, then Jolie, he's been understandably fastidious about the process and, says the source, "doesn't have anyone serious in his life."
Though there is an interesting prospect on the horizon. Given his history he had to know engaging in a lengthy conversation with spiritual healer Sat Hari Khalsa at the Sept. 30 Red Hot Chili Pepper Annual Benefit Gala would turn into a thing. He's been paired off with any woman he dare smile at, so spending the evening glued to Khalsa's side (an onlooker noted "she was next to him everywhere he went,") and then leaving together in the same car was almost akin to a marriage announcement. "They seemed to know a lot of the same people and enjoyed themselves," said the onlooker. "They were deep in conversation at the table and had a lot to talk about."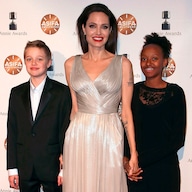 Photos
Angelina Jolie and Brad Pitt's Kids Through the Years
And their chats have continued since. The jewelry designer, who once toured with the Red Hot Chili Peppers as their spiritual healer, has been making house calls to Pitt's L.A. compound. "She's providing him with some guidance and has been a welcome breath of fresh air and spirituality in his life," a source tells E! News. "He feels like he has a lot to learn to better himself."
Considering everything Pitt's been through the last two years, and the continued custody discussions that await, a woman focused on a restorative mental state and emotional awareness may be just what he needs. "They are close friends," says the source, "and getting to know each other right now."
And should their talks spark some emotions of the romantic variety, well, then maybe Khalsa was just the person Pitt needed to heal his broken heart.
Source: Read Full Article