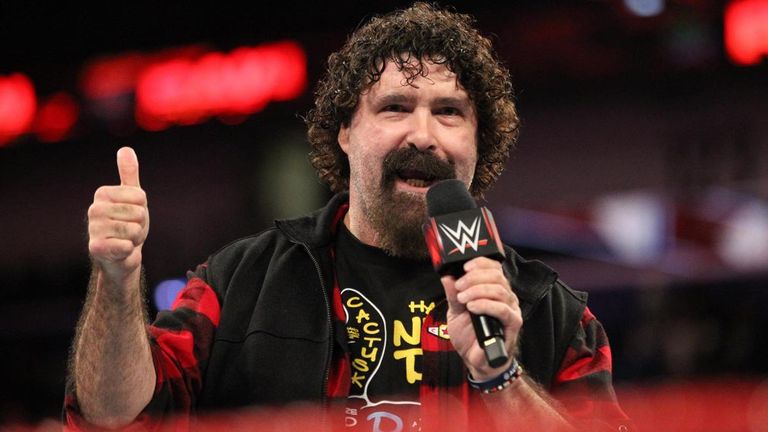 WWE legend Mick Foley will attend Sheffield United's clash with Brentford next month after accepting an invitation from striker Billy Sharp.
In last month's 2-2 draw with Norwich, Sharp re-enacted a finishing move made by famous Foley's WWE character Mankind when he pulled out a sock puppet in a nod to Foley's 'Mr Socko'.
Sharp then performed the Mandible Claw manoeuvre on team-mate George Baldock by stuffing Mr Socko into his mouth in a goal celebration that went viral across social media.
🤣👌🏻🔴⚪️⚫️⚔️mick foley is a blade https://t.co/0yUsnbtL1J
THANK YOU @billysharp10 for single-handedly getting this broken down dude trending! You just passed those @NYCosmos greats of my youth – Beckenbauer, Tueart…even PELE as my FAVORITE FOOTBALLER EVER! @SoccerAM pic.twitter.com/dZE9hMf3D4
Foley was thrilled by Sharp's celebration, describing the striker as his favourite footballer of all time after seeing it trending on social media.
And the WWE legend has since accepted an invitation to watch the Blades play at Brammall Lane, confirming via his Twitter account that he will attend the club's Sky Bet Championship clash with Brentford on May 12.
Source: Read Full Article