If you've ever tried a BECCA Cosmetics highlighter, it's easy to understand why it's such a fave in the makeup world. Even if you're a Champagne Pop loyalist, though, a limited-edition Becca highlighter is something to get excited about. And just last week, BECCA released a special shade — a glow-y, warm shade called Dreamsicle. But the new shade isn't the only thing to be excited about, because 100 of the Dreamsicle packages will also have tickets in them that can get you some seriously cool stuff. The highlighters — which are sold at Sephora stores and at Sephora.com — with the winning tickets (called "Glow Tickets") can mean a few exciting things for customers. A rep for the brand exclusively tells Bustle over email that the 100 people who find tickets in their boxes can exchange them for a special gift from BECCA. And two of those ticket owners will be selected (along with +1s) for an even bigger gift: a trip with BECCA.
Originally teased as a mystery shade, BECCA's Shimmering Skin Perfector Pressed Highlighter (the official BECCA name for its highlighters) in Dreamsicle is described as a tangerine shade "with vanilla & gold pearl swirl." This particular shade is more warm-toned than many of BECCA's famous Shimmering Skin Perfectors, but given the photos of the product on a variety of models, it seems that the shade blends effortlessly into a variety of complexions. According to the brand's website, the Shimmering Skin Perfectors are specifically formulated to blend easily with the help of both liquids and powders in the formula. This is what gives it its particular texture, but this tangerine shade is definitely something new for the brand.
As the Sephora description says, "This creamy, dreamy highlight melts into skin for an unparalleled glow." There's that, and then there's the chance to win a VIP trip for two with BECCA — both very good things if you're a fan of the brand, or just a fan of makeup in general.
Aside from the amazing prize potential, Instagram users immediately were excited for the launch of Dreamsicle, which was officially released on April 18.
"My Dreamsicle is coming today!!! I'm so excited! ????," Instagram user sergiopaez_mua commented on the original photo that the BECCA Cosmetics Instagram posted.
In terms of the actual Glow Tickets in the packages and what to do if you find one, everything will be crystal clear on the actual ticket, according to the brand. "If you find a Glow Ticket inside your package, follow the steps above for a chance to win," the BECCA team explained in the Instagram comments of the above post.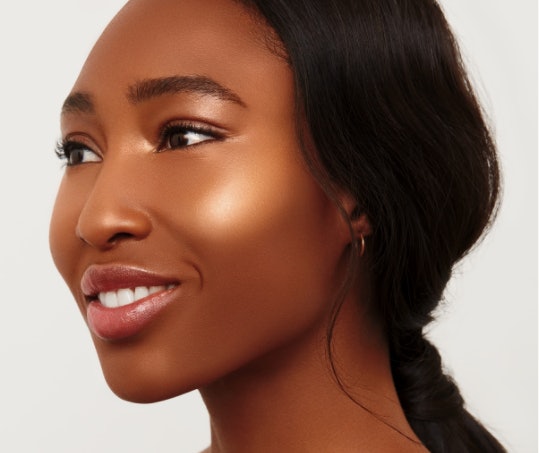 Basically, if you buy a Dreamsicle Shimmering Skin Perfector, then you're going to want to keep a very close eye on the packaging and anything inside of it. It will be clear if you've won.
Even if you don't win, though, this unique shade is a definite must-have for summer.
As Instagram user josephine_g23 commented on BECCA's Instagram post, "Absolutely stunning color for all skin tones!!! ????"
While it's not yet clear just how long this limited edition peach-y, orange-y shade will be around, the contest does end at 11:59 p.m. ET on May 31 — so it's safe to say that you'll want to get your hands on one before then in order to have a chance to win.
With fans of the brand already commenting on social media left and right that they've already ordered theirs, it's safe to say that the sooner you order, the better chance you have of snagging both a highlighter and a ticket.
Source: Read Full Article