Image Source: Getty / Pascal Le Segretain
I'll do a lot of things to get a complexion that's as clear as Cate Blanchett's. I'm a fairly adventurous lady, so I'll subject my skin to needles, prodding, serums, or anything else the 49-year-old recommends. But I must admit even I took pause when I read this POPSUGAR headline: "Cate Blanchett and Sandra Bullock Got 'Penis Facials,' and We're as Confused as You Are." I wasn't really confused — a quick 4 a.m. search of PornHub proves that penis facials are totally a thing — I just didn't want to resort to such behavior for vanity's sake. (Though if you choose to indulge, more power to ya!) Luckily, Cate's ritual isn't what it sounds like.
The actress and a slew of other celebrities hit up the British-born facialist Georgia Louise, who owns a very chic New York City salon. She offers a Hollywood EGF Facial, and that acronym stands for epidermal growth factor. As Cate told Vogue Australia, "It smells a bit like sperm because of an enzyme, so Sandy [Sandra Bullock] refers to it as the penis facial."
First off, I volunteer to play third wheel on Cate's girl dates with Sandra. Second, Cate's juicy quote is a wee bit misleading. The ingredient isn't sperm. As the friendly folks at Georgia Louise were quick to clarify in a press release, "EGF, which is FDA-approved, is derived from the progenitor cells of the human fibroblast taken from Korean newborn baby foreskin — which helps to generate collagen and elastin."
How do you get such foreskin? It's taken from real, live Korean babies during circumcision (mazel!). Those stem cells are then harvested and multiplied through a machine called a centrifuge. Louise always likes to stress that the cells that end up in your skin aren't the OG infant ones but instead are clones made in a lab. A mixture of those stem cells and peptides goes into a microneedling wand that zaps the concoction into your skin, stimulates collagen production, and makes you look like Cate. I had to try for myself.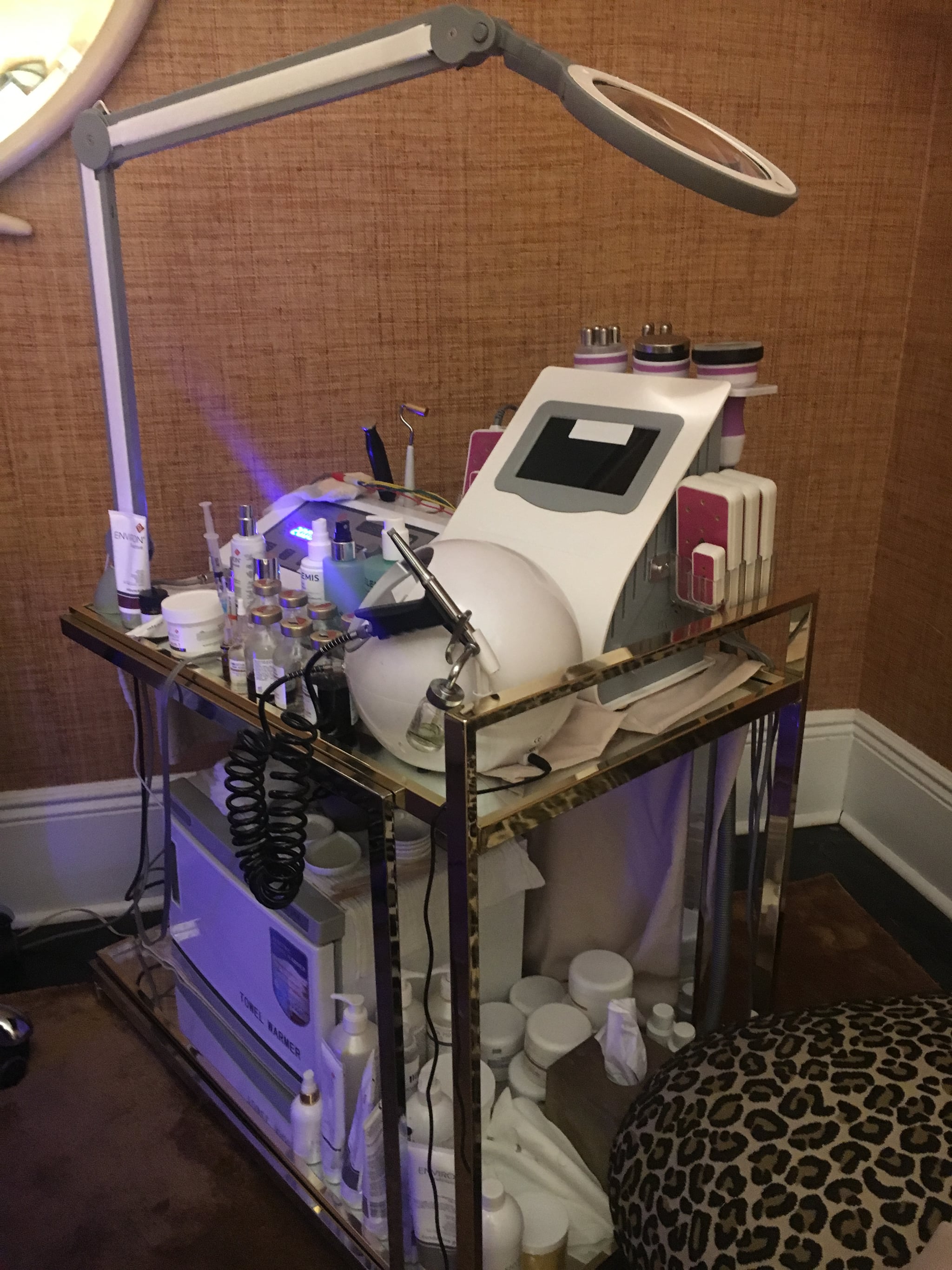 Image Source: POPSUGAR Photography / Alaina Demopoulos
Louise's team was kind enough to squeeze me into a 9:30 a.m. appointment at the Upper East Side location. I was able to try this $650 treatment for the sake of journalism, and it began by meeting my facialist, a lovely Brit named Sarah Smith. She began by asking me if I had used retinol the night before — and I hadn't, because I am a responsible nugget. You're not supposed to use any products that contain this vitamin before the facial, as it can counteract with the TCA chemical peel that's used in this process. So fans of Sunday Riley's Luna, or any other trendy retinol cream, take note — you should put down product in the week leading up this treatment.
After cleansing my skin and applying the exfoliating peel, it was penis o'clock. I'd never microneedled before, but I'd read Kirbie Johnson's review of the procedure, which included a lot of blood and succeeded in scaring the sh*t out of me. The only thing I remember from AP Euro was what Queen Victoria supposedly told her nervous daughter on her wedding night: "Just lie on your back and think of England." So I did the same, thinking of my English rose Cate as the dick needles approached my face.
What followed was an experience I would never describe as "pleasant" but wasn't totally terrible, either. I felt some minor pricking from the device as Sarah dotted my entire face and neck with it. I felt some uncomfortable ticking around my décolletage, and it hurt around bonier parts of my face like my forehead, but nothing felt excruciating. Sarah told me that I had an impressive "tolerance" for microneedling, which made me very happy because it is a competition. One thing to note is that I'm prone to hormonal acne flare-ups on my left cheek, so Sarah stayed away from that area to prevent scarring.

After the poking, Sarah applied a gooey, soothing mask to my face, which felt like heaven over the chapped parts of my skin. Just when I thought the questionable part of the procedure (stabbing baby peen into my pores) was over, Sarah zipped a microcurrent through the mask. This weirdly relaxing process supposedly speeds up the healing process, but IMO, the true bonus is it makes you feel like a robot taking some "me time."
With that, I'd popped my penis facial virginity and was heading back to my office after playing celebrity for an hour. Sarah let me know that my face would be red for at least a day and instructed me to not wear any makeup for 24 hours, which sort of sucked because of the first part of this sentence. As you can see in the unfiltered, makeup-free (if you don't count my three-day-old eyeliner) photo below, there was a bit of peeling around my forehead, and my cystic acne came up to the surface.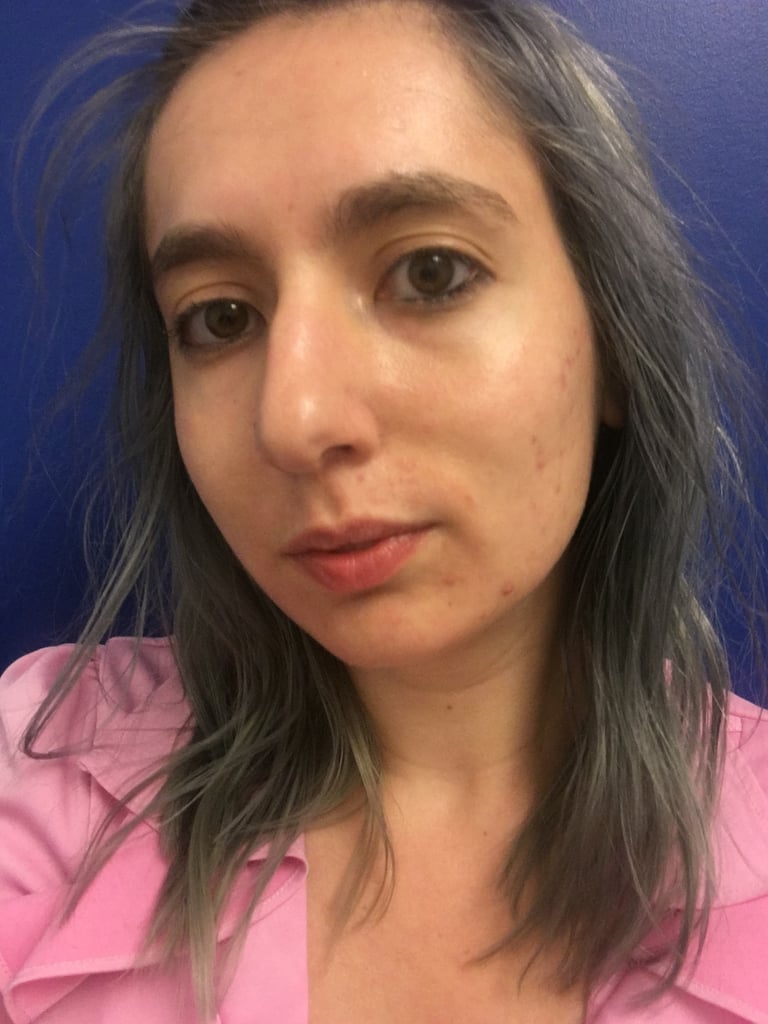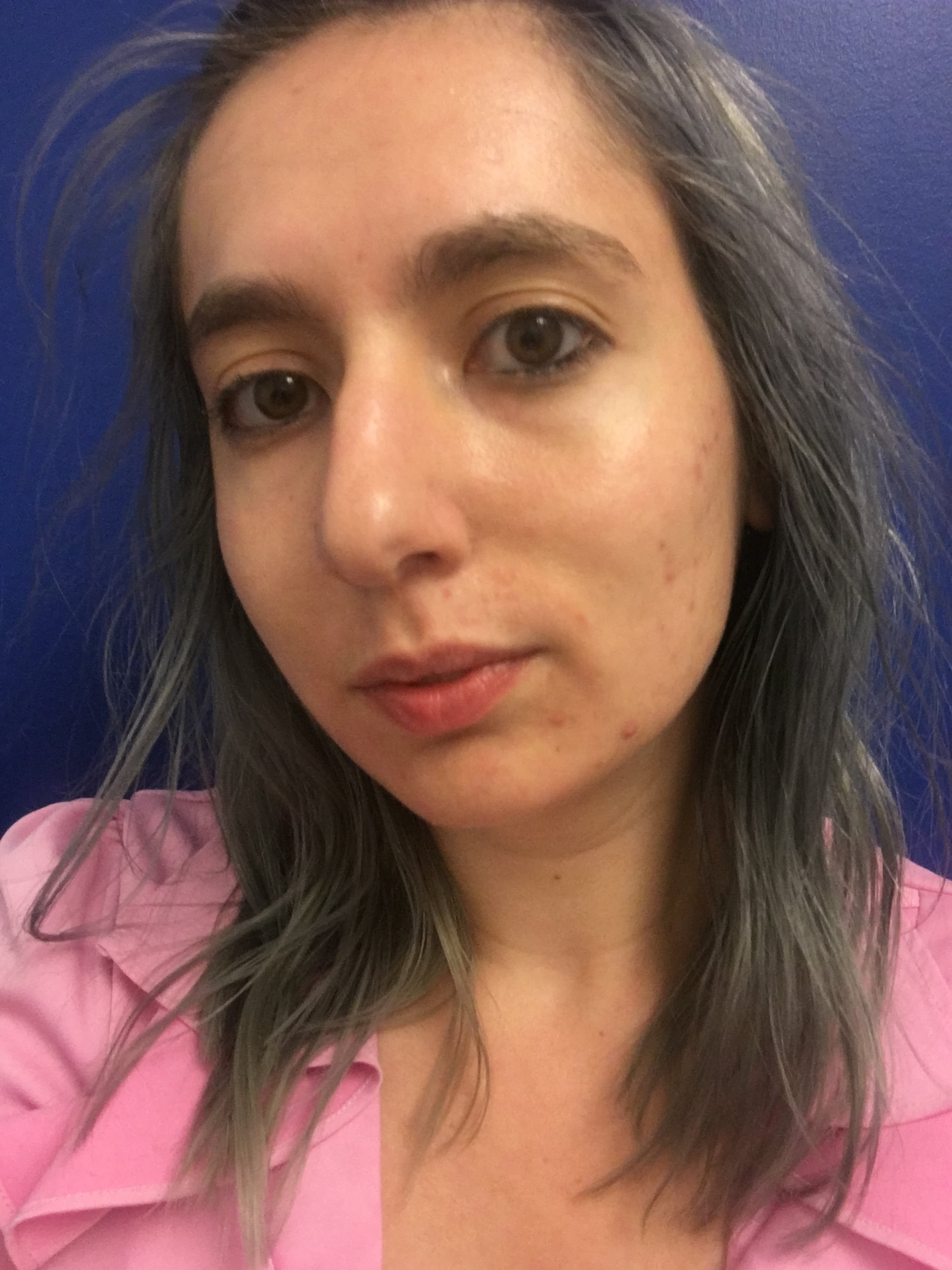 Image Source: POPSUGAR Photography / Alaina Demopoulos
All I did that night was cleanse, and I woke up with substantially less redness. Just in time for a weekend trip to Vegas, my face had a soft flush, my pores were practically invisible, and I could fool the world into thinking my diet isn't just an endless rotation of string cheese and German beer.
If you can't burn one month's rent on an hour-long treatment, Bioeffect's EGF Serum ($155) contains the same skin-plumping ingredient — with a slight catch. It's a vegan product that's made from plants, not baby clones. Maybe that takes away a bit of the fun, but all that fun will come right back when you catch a glimpse of yourself in the mirror!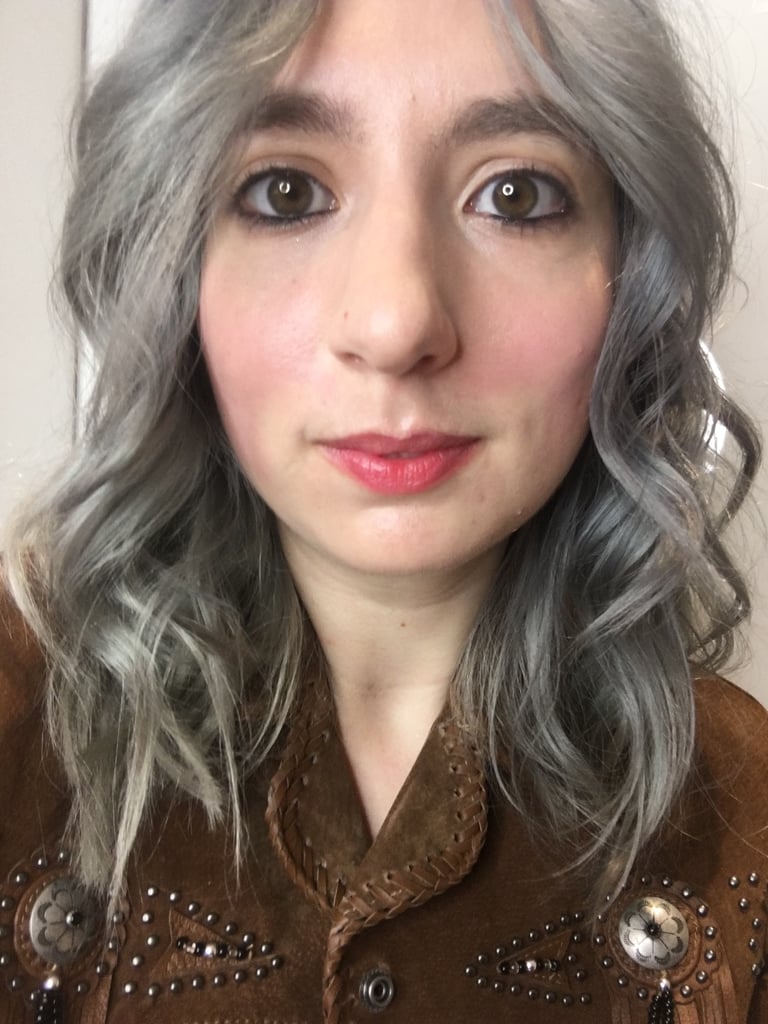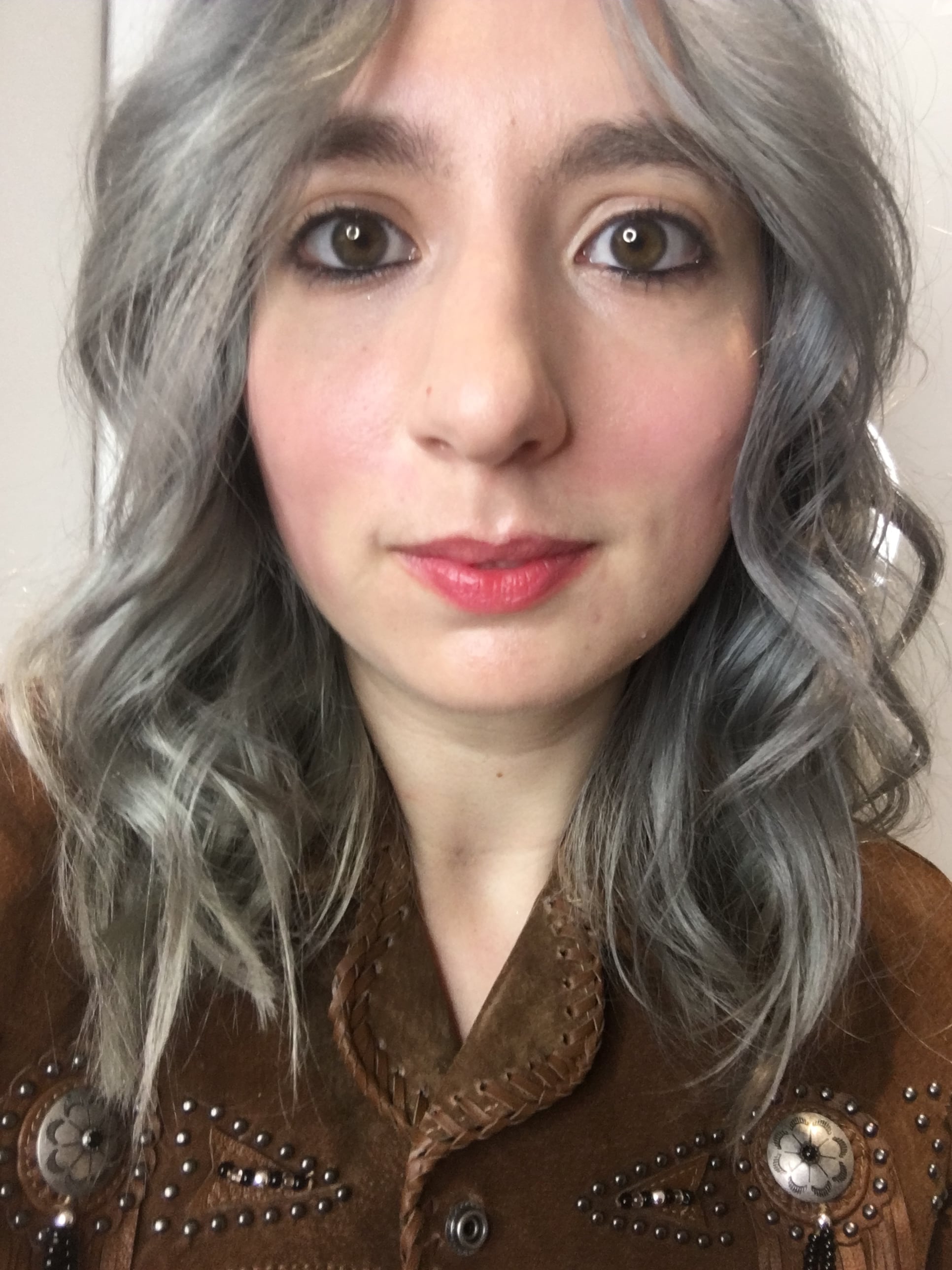 Image Source: POPSUGAR Photography / Alaina Demopoulos
Source: Read Full Article