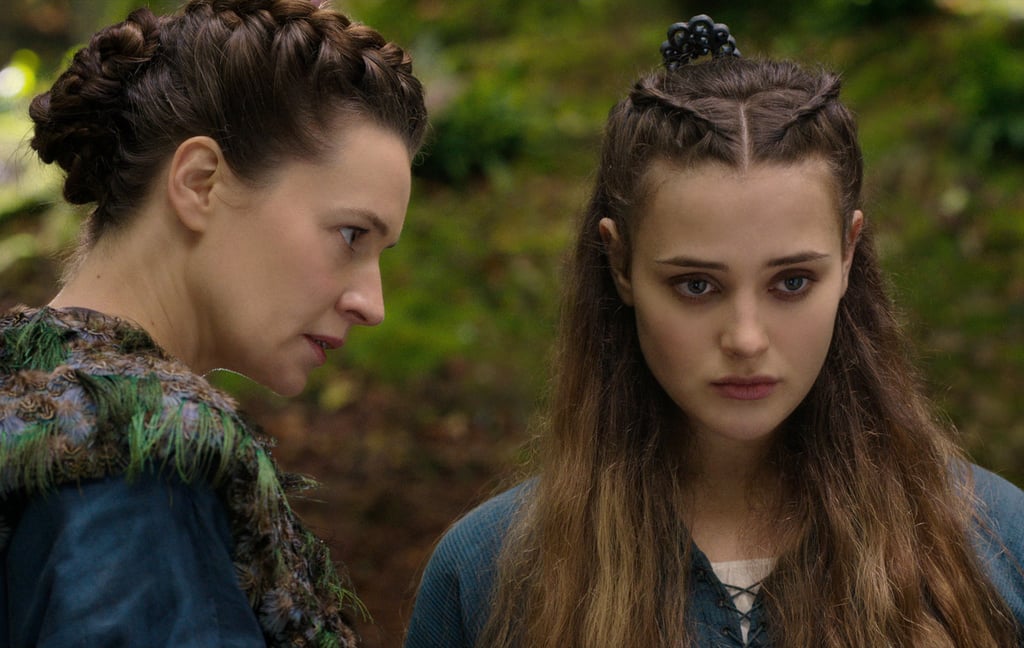 The Makeup Team of Netflix's Cursed Shares the Inspiration Behind the Fey's Look

Netflix's newest fantasy series Cursed retells the story of King Arthur with a slight twist. Rather than focusing on King Arthur, the show — based on a book of the same name written and illustrated by Tom Wheeler and Frank Miller — centers on a fairy named Nimue (played by Katherine Langford), who upon witnessing her mother's killing, is tasked with returning a cursed sword to a powerful sorcerer in order to save her country. The story's essentially been given a modern update, though the style and beauty elements remain traditional and based on Celtic history.
While visiting the show's UK set, POPSUGAR spoke with the hair and makeup department to get a little more info on how the 40+-person team brought the otherworldly characters to life through prosthetics and historically-inspired hair and makeup.
"I've never had so much fun in my life — ever," the show's makeup and prosthetics designer Erika Ökvist told POPSUGAR when discussing the looks. Each character or group on the show was carefully designed. Take Fey, for example, the group of people in the show that Ökvist describes as the "spawn of the Devil" (and includes the main character, Nimue): no detail was too small.
"If you translate [Fey], it means magical," Ökvist said. "So the idea with it was that, visually, they have got a special type of hairstyle and they also have got all these metal hair pins in their hair which is honoring and going back to the Celtic tradition where we got this story from. In almost all the Celtic graves you've got those hair pins. I haven't really seen it anywhere, so that's why I wanted to honor that look."
For Ökvist, that meant making sure the Fey — who spend most of the story being hunted by Father Cardin (Peter Mullan) and the Red Paladins — didn't look too much like mythical creatures. "We didn't want them to be creatures that you don't feel that they're human beings that you can feel for," she said. "We're talking about genocide here and we want it to be feeling really human so I base everything on something that can actually happen to people."
Source: Read Full Article