I, like most of the world, find it hard to resist Kardashian/Jenner-branded anything. It's not that I am necessarily a hardcore fan of the family, but I appreciate the business savvy of the whole group, you know? Kim, Kylie, and (now) Kourtney all create quality, impossible-to-resist beauty products. So, they have my attention. Kourt x Kylie Cosmetics is the latest makeup creation from the family, and it includes three four-shade palettes and three matte liquid lipsticks. When I received the whole set of makeup, I was giddy. The packaging, shades, and branding is all gloriously over the top in the most satisfying way.
The eyeshadow quads are all pastel shades with holographic lettering, and the lipsticks feature different pastel-toned metallic detailing. It's all very millennial and very fun. Another kind of cool feature of the makeup packaging is that it's all fairly heavy; it feels nice sitting in your hand while you swipe on eyeshadow, or when you pick up a tube to apply lipstick. At $28 for a shadow set (or $7 per single eyeshadow shade) and $17 for each lipstick, these items are on the mid-to-high prince range when it comes to makeup. But the price isn't just reflected in the packaging; it's also very clear when you test out the products themselves.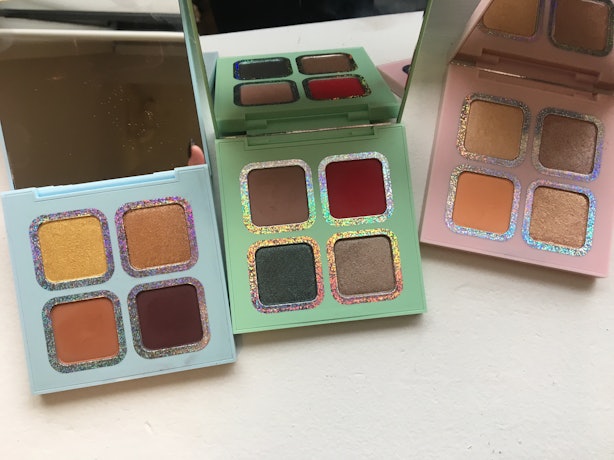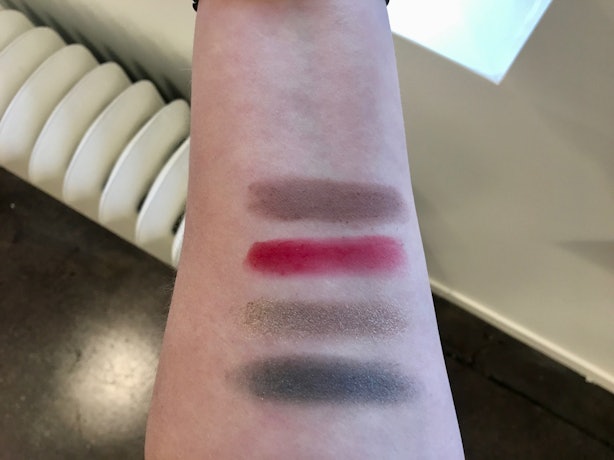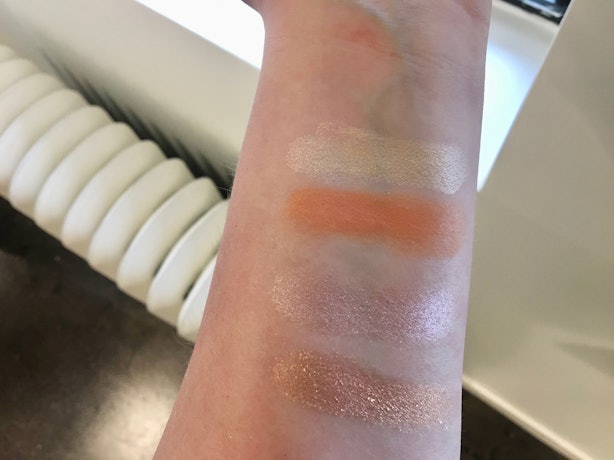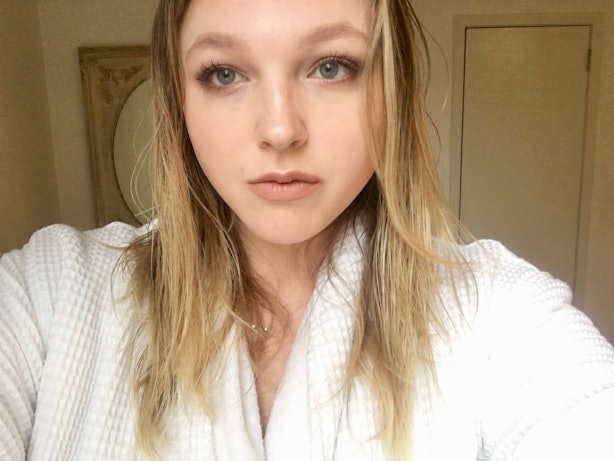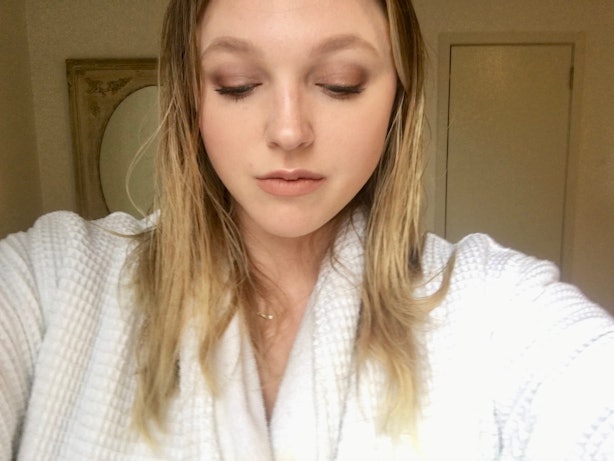 While I went for a more muted makeup look, the pigment of these colors is really evident when you look at all the swatches side-by-side. The shadows are super creamy and not at all chalky (my pet peeve with shadows). Whether you're looking for a shimmery set of basics (pink palette), a combination of neutrals that are also fun (blue palette), or a totally new, bold set of shades (green palette), each of these sets offer quality product and endless look possibilities.
While $28 for four shades is a little steep, the sheer amount of color pay off you get with only a small amount of product is enough that it would probably last you quite a bit longer than other, less expensive palettes you might have. Plus, what other palette is going to offer you the shade name "Gluten Free"? Exactly.
Source: Read Full Article