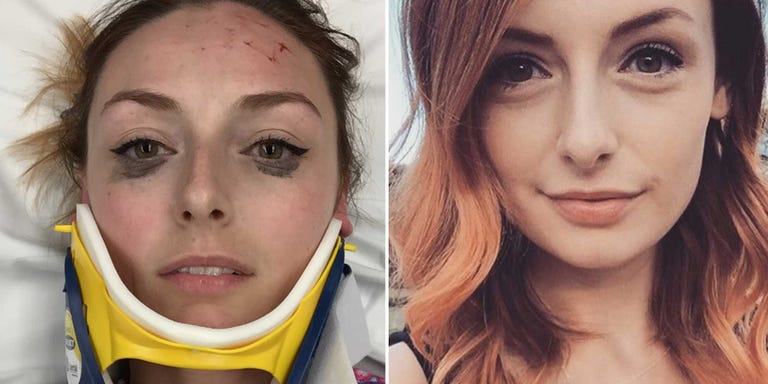 Writers and bloggers will go to great lengths and put themselves in interesting situations to test the quality, durability, and efficacy of products for reviews, but sometimes life just happens and customers end up inadvertently testing something that they didn't even intend to.
Case in point, one 25-year-old woman named Shelby Pagan (@coffeecatsandcusswords on Instagram) left a beauty review after one very scary, real-life incident. Shelby suffered a car accident last June, which left her with injuries such as cervical strain, head laceration, closed head injury, and knee contusion. She was rushed to the hospital, where she then took a selfie to send to her mom to tell her she was OK and to keep for police evidence.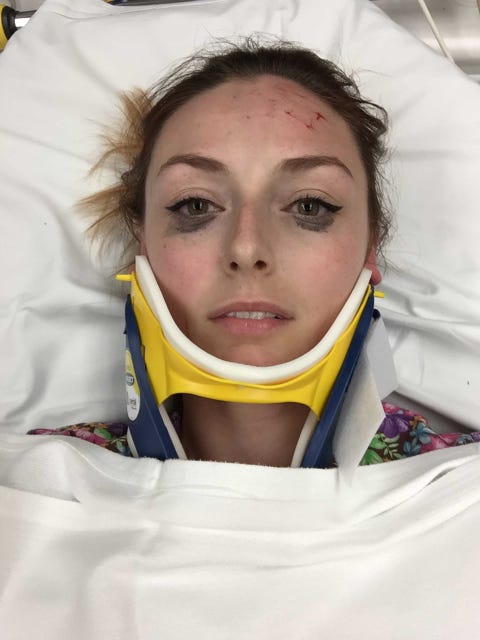 In the photo you can see that although most of her makeup had worn off, her winged eyeliner was still in perfect shape. The product she was using that day was the Kat Von D Tattoo Liner, which she started using three years ago, and later left a five-star review along with the photo on the brand's site that is now going viral.
The testimonial states:
Cosmopolitan.com followed up with Shelby, who is thankfully now fully recovered, via email about the accident and what compelled her to leave the review. Here's what she had to say.
"I posted the selfie to my Instagram to tell my story and for weeks after people were messaging me and asking me how my makeup still looked so good post accident," Shelby writes. "So I decided to review it on Kat's website. As funny as it is, I thought it would make a good review because I know I look for products that stay put. I thought the review would help others."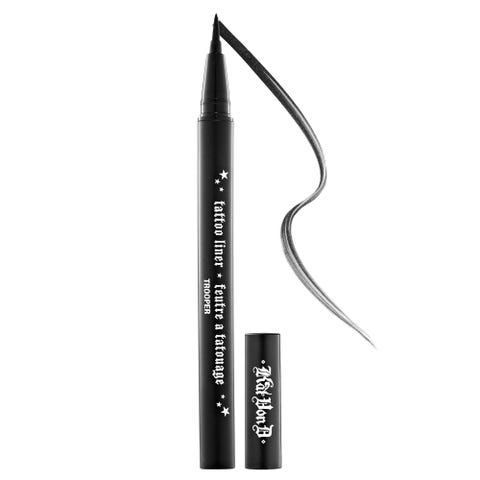 Since her review began going viral, Shelby says she has received hate from people implying that she was in the accident because she was too distracted putting on makeup, which is entirely untrue she says — especially since the photo was originally taken just for documentation. But she clapped back at the haters via Twitter nonetheless.
Everyone's hating on my review because I posted a picture of the makeup after the accident:
1. I took the photo for police evidence
2. But have you ever seen such a good eyeliner?!
….you're [email protected] https://t.co/W34AWrCFOd
"I realize that yes, it was an odd review, but honestly I think it's really relatable," she said. "We want products that last, and this sure did."
Source: Read Full Article