Stranger Things Season 3 won't hit Netflix for a while, but the streaming service sure knows how to build anticipation in the meantime. The '80s-set sci-fi hit just got back to work on its next installment and now fans are getting access to the beginning of what is bound to be an exciting new entertainment experience for the cast and fans alike. Netflix shared a video of Stranger Things Season 3's table read that will definitely remind you of how much you love this spooky series.
In between atmospheric black-and-white cuts of familiar stars of the show (well, their silhouettes and the backs of their heads anyway) and flashes of their name place cards, the clip reads, "On April 20, 2018. Old friends. And a Few Strangers. Came Together. To Start. A New Adventure." An amped up rendition of the signature score plays in the background. The suspense rises. And it all concludes with Priah Ferguson — aka Lucas' hilarious little sister Erica — as she says to the camera, "Get out of here, nerds!" Ah, leave it to Stranger Things to balance climactic tension with lighthearted humor. The video closes out with the words "Season 3. Now in Production" and a shot of the table read literally turning upside down. Ummm, does anybody else have chills?
Even though a release date for Stranger Things' third season has yet to be announced — it's likely that it won't come out until later this year or even 2019 — it just feels good to know the cast and crew is back at it. Millie Bobby Brown (Eleven) shared a pic from production just a few days ago with the caption "and so it begins," while Natalia Dyer (Nancy) posted an on-set photo featuring costars Joe Keery and Charlie Heaton (her real-life boyfriend) that said "back at it."
Joe, Charlie, and Natalia have been a part of the Stranger Things fam from the beginning, but as the teaser video notes, there are a "few strangers" that the audience should prepare to meet. That includes Cary Elwes (The Princess Bride's Westley) in the role of Hawkins' "handsome, slick, and sleazy" Mayor Larry Kline. Jake Busey is also joining the cast as Bruce, a Hawkins Post journalist with "questionable morals and a sick sense of humor." There's also relative newcomer Maya Hawke who's set to portray Robin, "an alternative girl who is equal parts sharp and playful."
And good news for all you Erica fans out there! Priah Ferguson, who plays Lucas' baby sis, was promoted from guest star to recurring for Season 3, so get ready for more smart-alecky quips and epic burns. "No longer content with sitting on the sidelines, Erica finds herself on a wild mission to save Hawkins from a dangerous and unexpected new threat," a Netflix statement read regarding her future storyline.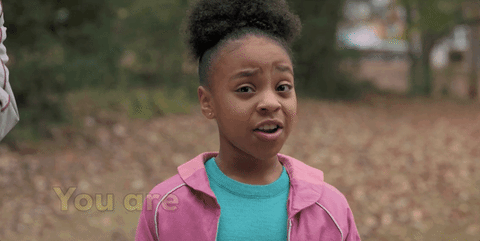 Season 3 of Stranger Things will consist of eight episodes and will time jump to 1985. While we're used to seeing the Hawkins crew battle supernatural forces with a crisp and creepy autumn backdrop, the next chapter will find them dealing with Upside Down during the hazy days of summer break.
"Season 3 is set in the summer, so right out of the gate that's a big difference," executive producer Shawn Levy told Variety. "The first two seasons were very much school-based. This is that time of year where it's not about school, it's about the swimming pool and campfires and parades and Fourth of July and fireworks, so there's kind of a poppy fun to Season 3 that's really enjoyable before things inevitably turn super dark."

Season 3 can't come soon enough. Note to Netflix: Keep the dramatic sneak peek vids comin.'
Source: Read Full Article