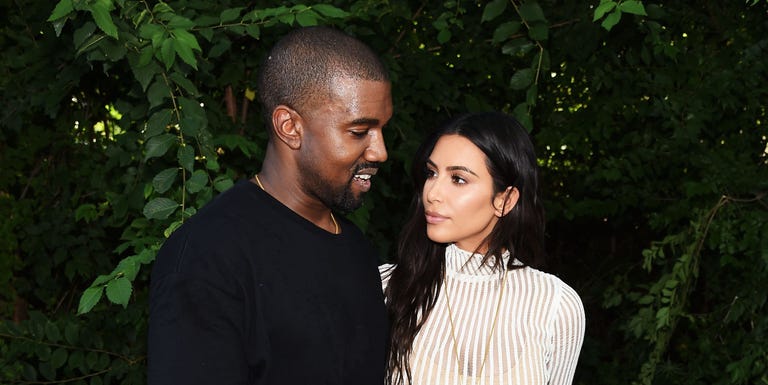 Kanye West is back on Twitter (as you doubtless know all too well) and it's reportedly causing some drama in his relationship with Kim Kardashian. While the reality star has publicly defended her husband in the wake of his plethora of posts, Us Weekly reports that she's both "feeling very protective" and frustrated.
"Kim has been extremely upset with Kanye's social media rants in the past, but Wednesday's took it to another level," a source says. "She tried pointing out to Kanye that the posts were only adding to speculation about his mental health, and just wanted him to realize that. He refuses to listen, and almost seemed to be taunting Kim's advice, which he typically follows … At this point, Kim is just not engaging Kanye because it's counterproductive and will only cause more fighting."
Kim was apparently particularly upset by Kanye's tweet about watching the Cavs, which many felt was low-key support of Tristan Thompson—who's currently embroiled in a cheating scandal with Khloé Kardashian.
"At the end [of] Kanye's Twitter rants on Wednesday, he said he was going to watch the Cavaliers," the source said. "This of course upset Kim, but she refused to give Kanye the attention he wanted from the post."
From: Cosmopolitan US
Source: Read Full Article