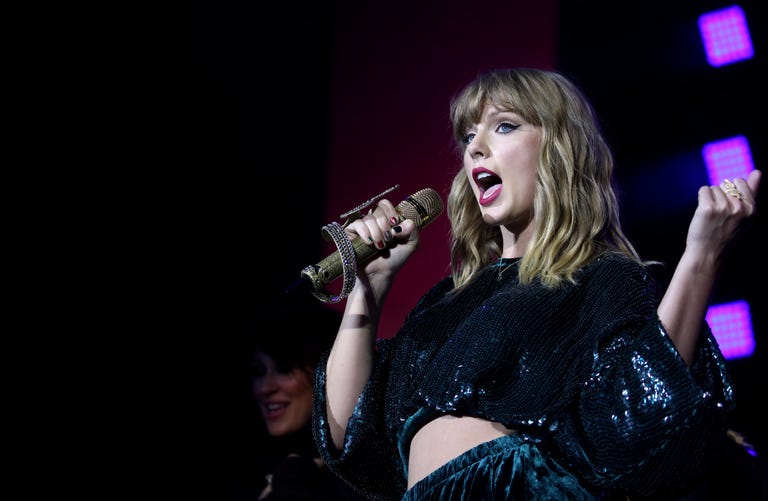 Big nope to this news, nope nope nope: TMZ is reporting that, late Thursday night, an intruder broke into an apartment Taylor Swift owns in New York. The 22 year-old man in question gained access after he "allegedly climbed up a ladder [and] smashed a window with his hand." While he was clocked mid break-in, police did not arrive on the scene until after he'd found time to, wait for it, shower and take a nap! Perhaps even run through his pre-sleep skincare routine, though TMZ doesn't make that clear.
NYPD have since filed charges for "stalking, burglary, criminal mischief, and trespassing." It's technically unclear whether the intruder was aware of the property's famous owner, but The New York Times reports it's the second time he'd been caught at the premises, following an arrest there in February after he'd broken down the front door with a shovel — so you know, probably! (T-Swift was not in the residence on either occasion, nor has she apparently ever lived there, having bought the property only a few months back.)
TMZ is running with a Goldilocks joke given the sorta similarities here — OK, no porridge but T-Swift seems like the granola type anyway — but to be clear, there's nothing funny about this incident! Especially considering it's the third time this month she's dealt with such a security scare; a homeless man was arrested in early April after trying to scale a wall outside a home Swift owns in Beverly Hills. And just last Saturday, Los Angeles police arrested a man "on suspicion of stalking" outside the same property. Per the police report:
Awful, just awful.
Source: Read Full Article