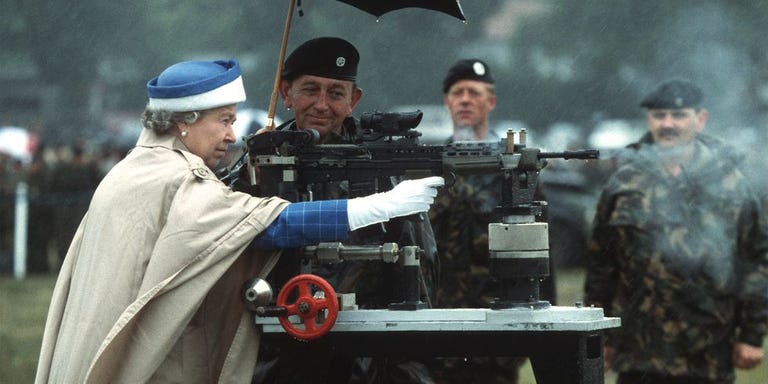 In honor of the monarch's 92nd birthday celebrations, peruse these awesome images of her in action over the years.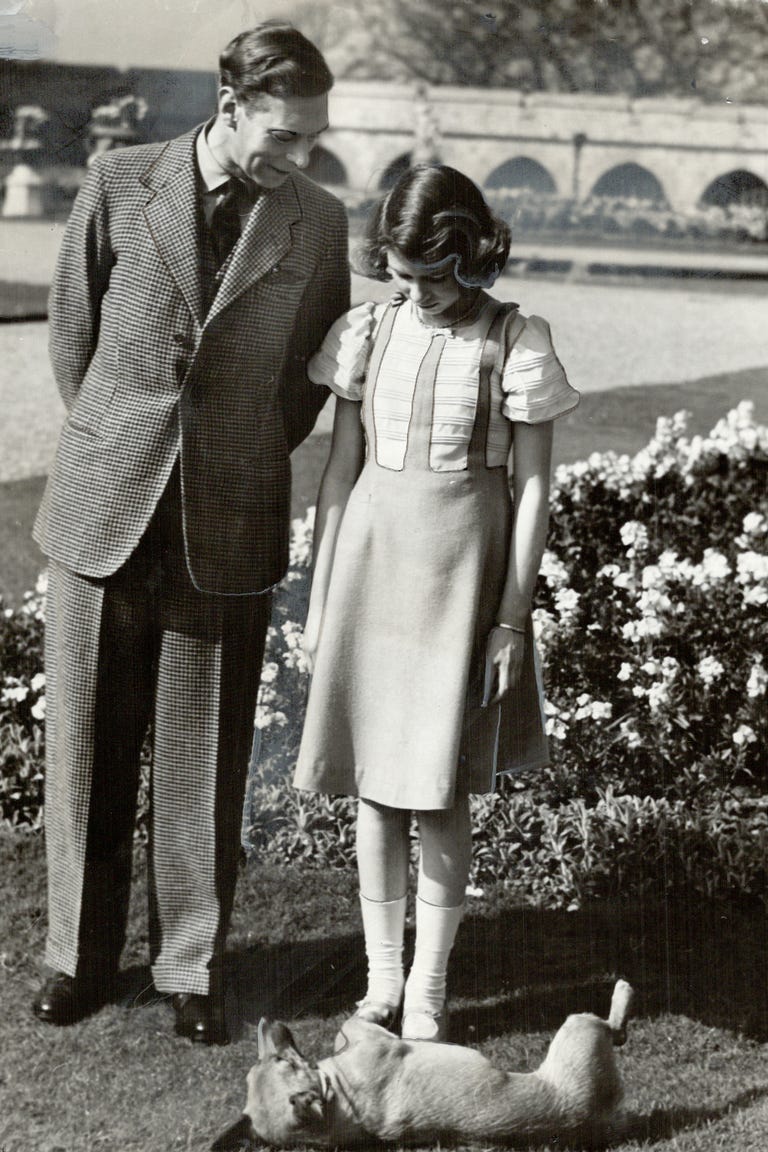 When World War II broke out, Elizabeth, then just a young girl, begged her father to allow her to join the war efforts, despite being much too young to enlist.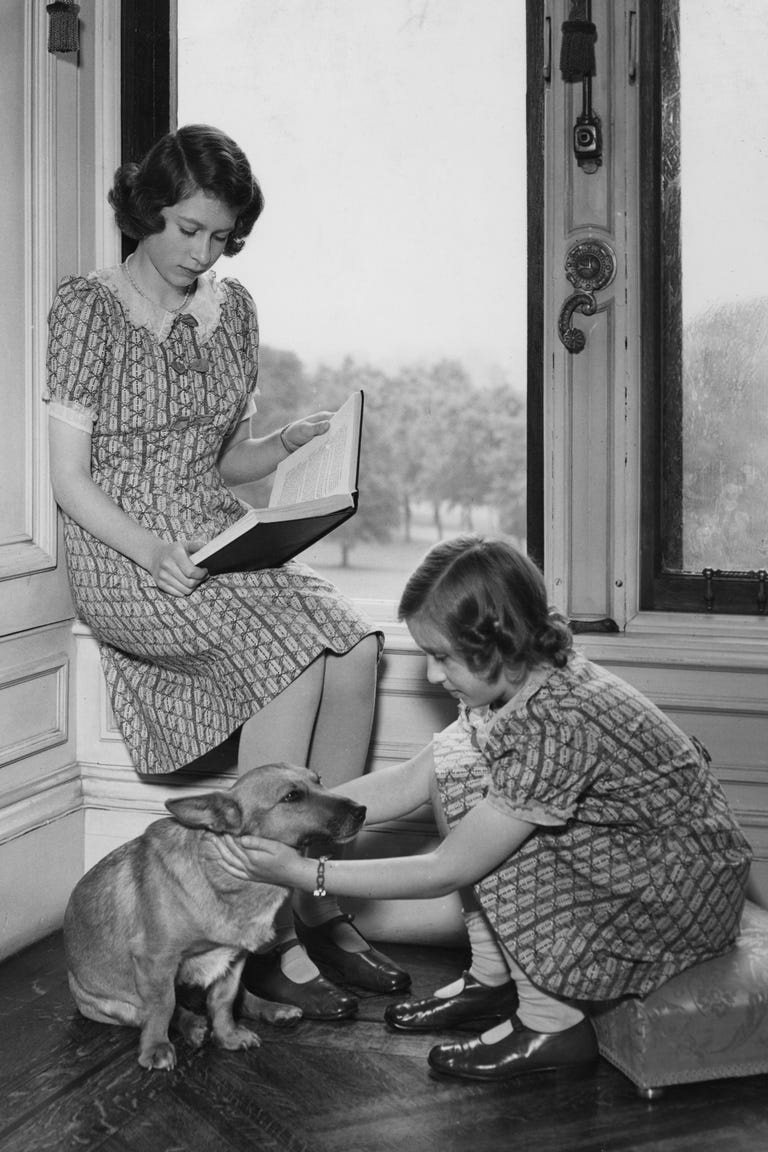 Back in the day, British heirs didn't attend formal primary school. Instead, Elizabeth and her sister, Princess Margaret, were tutored at the palace.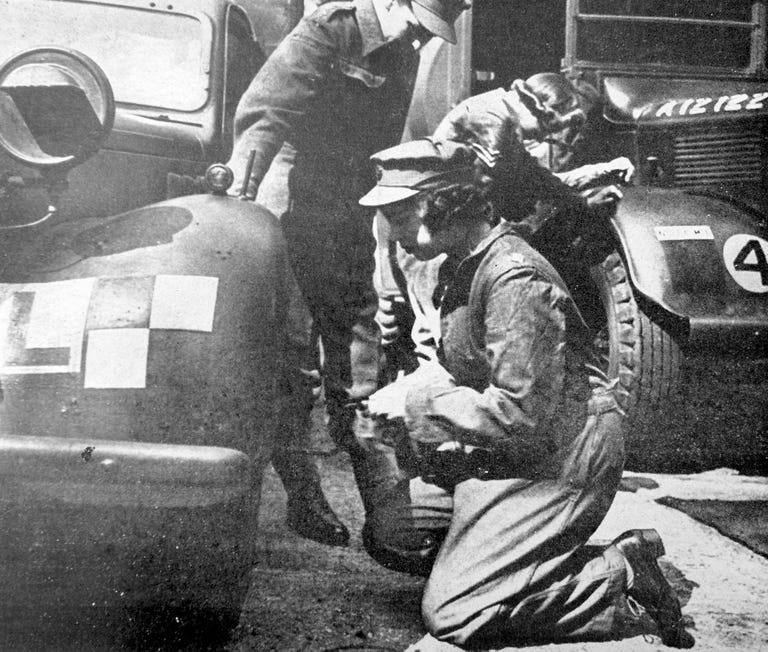 Then-Princess Elizabeth working as a truck mechanic during World War II.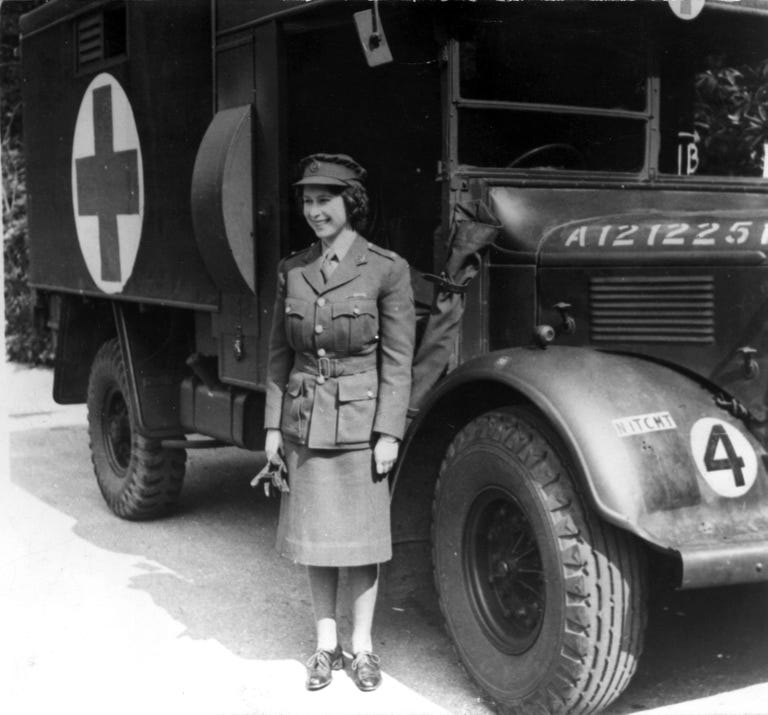 The Princess worked for the Women's Auxiliary Territorial Service as both a mechanic and truck driver; here, she's pictured in her uniform.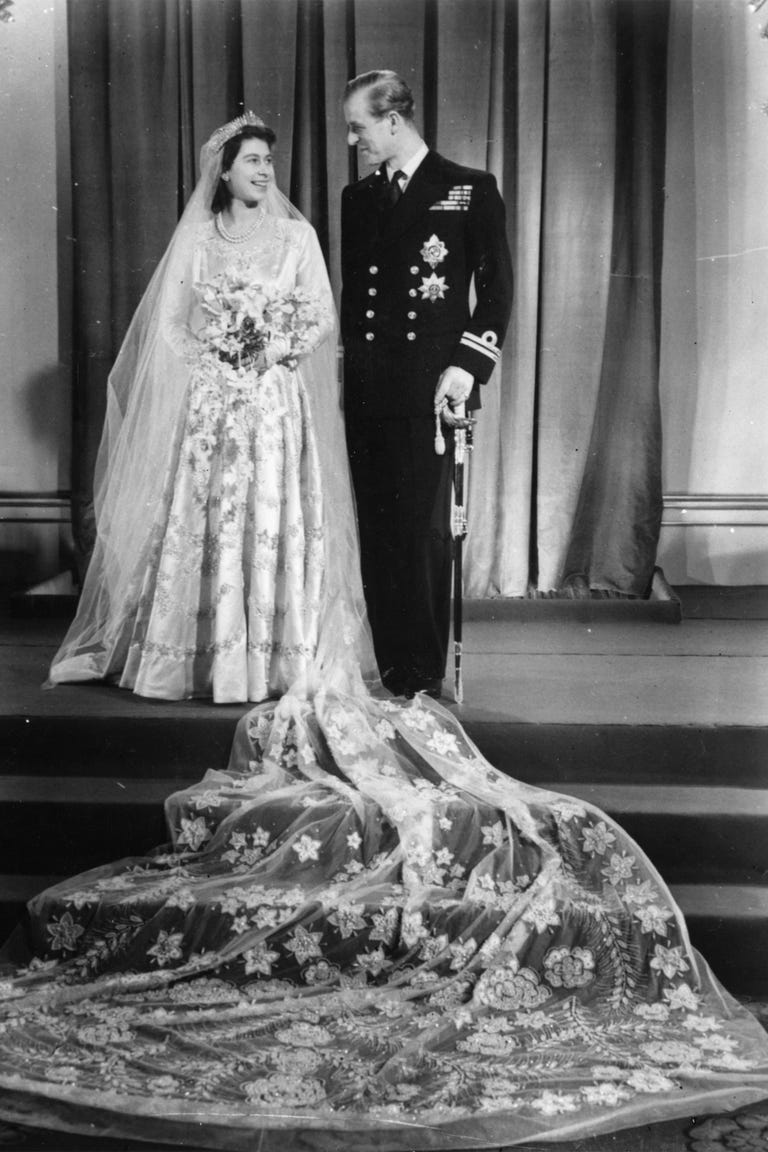 Princess Elizabeth and the Duke of Edinburgh on their wedding day; he was not her family's first choice, but she married him anyway.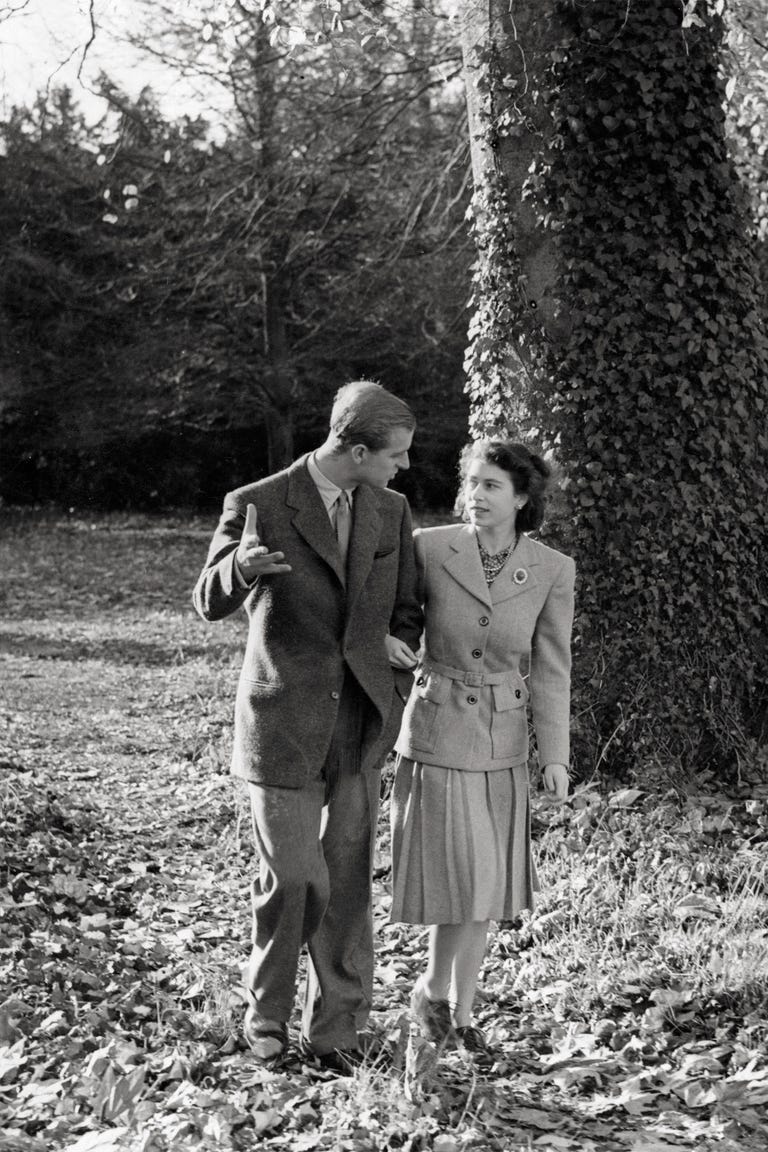 The newlyweds on their honeymoon at Earl Mountbatten's (Philip's uncle) estate; Elizabeth, on the advice of Winston Churchill, famously did not take Philip's last name.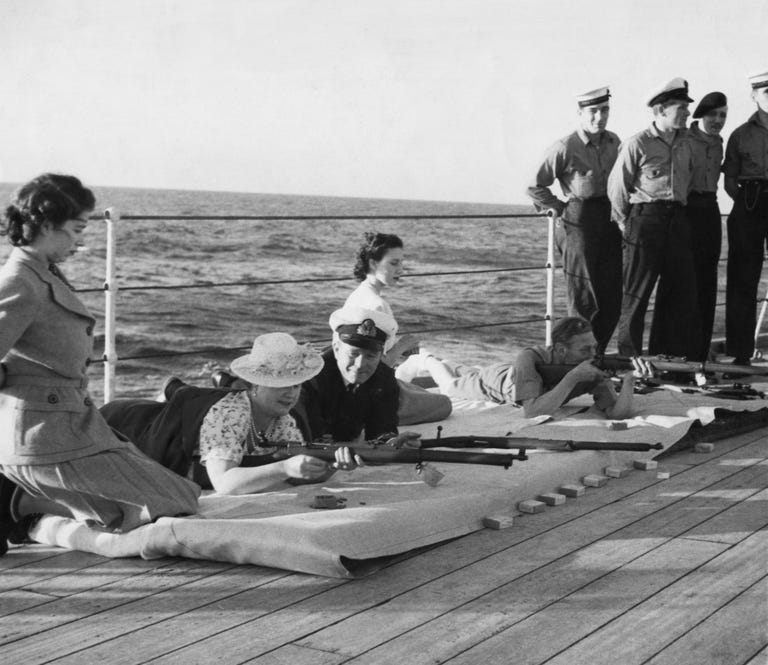 Princess Elizabeth (left) watches her parents partake in ride shooting during a trip to South Africa.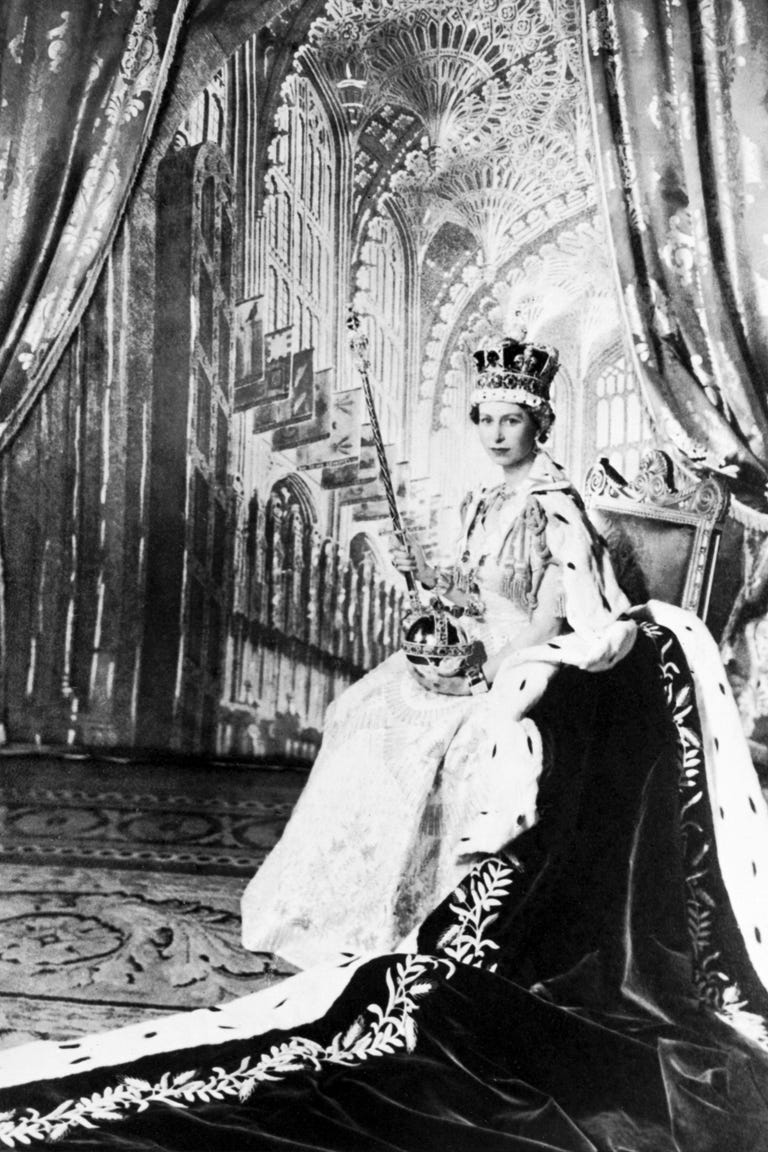 Following the sudden death of her father on February 2, 1952, Elizabeth ascended the throne at the age of 25. She kept her own name, Elizabeth, as her regnal title. Her coronation on June 2, 1953 was the first ever to be televised, with 27 million people watching around the world.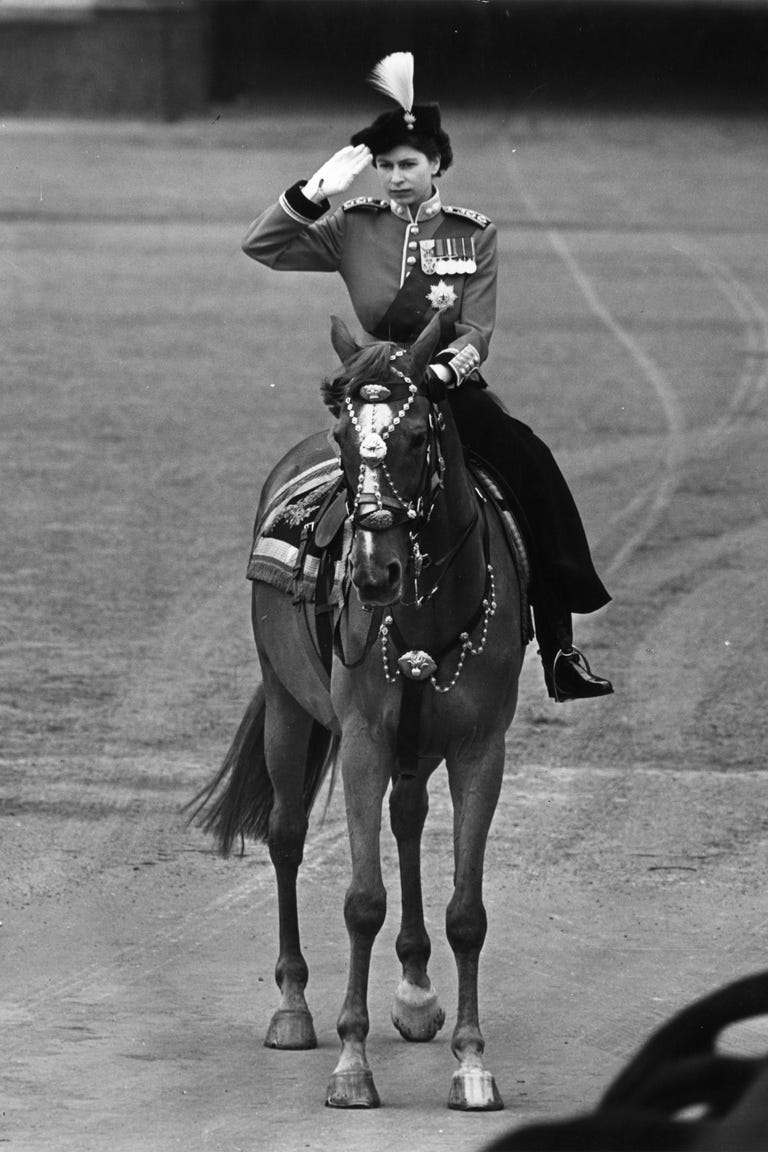 Though she was born on April 21, Queen Elizabeth II celebrates her birthday again in June with the Trooping the Colour. The tradition of observing the British monarch's birthday during the summer, which offers a better chance of good weather, dates back to King George II in 1748.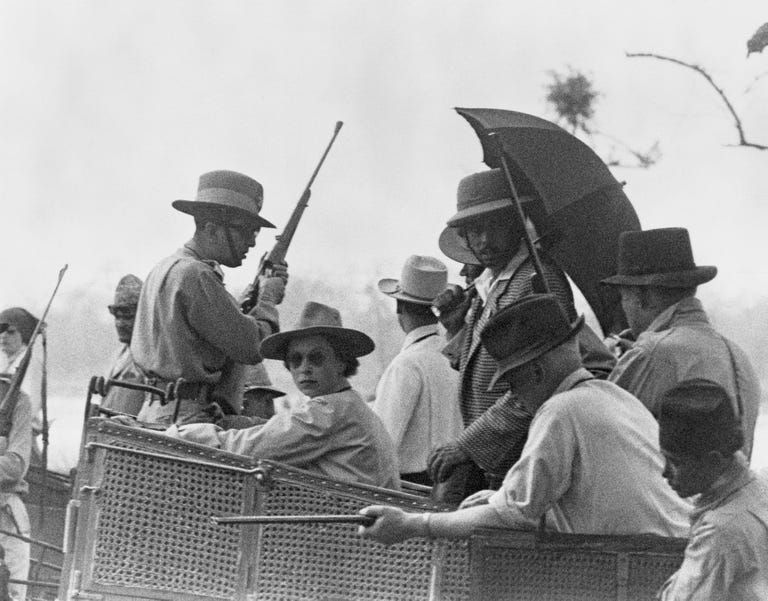 The Queen rides an elephant howdah (throne) during a tiger hunt in Meghauli.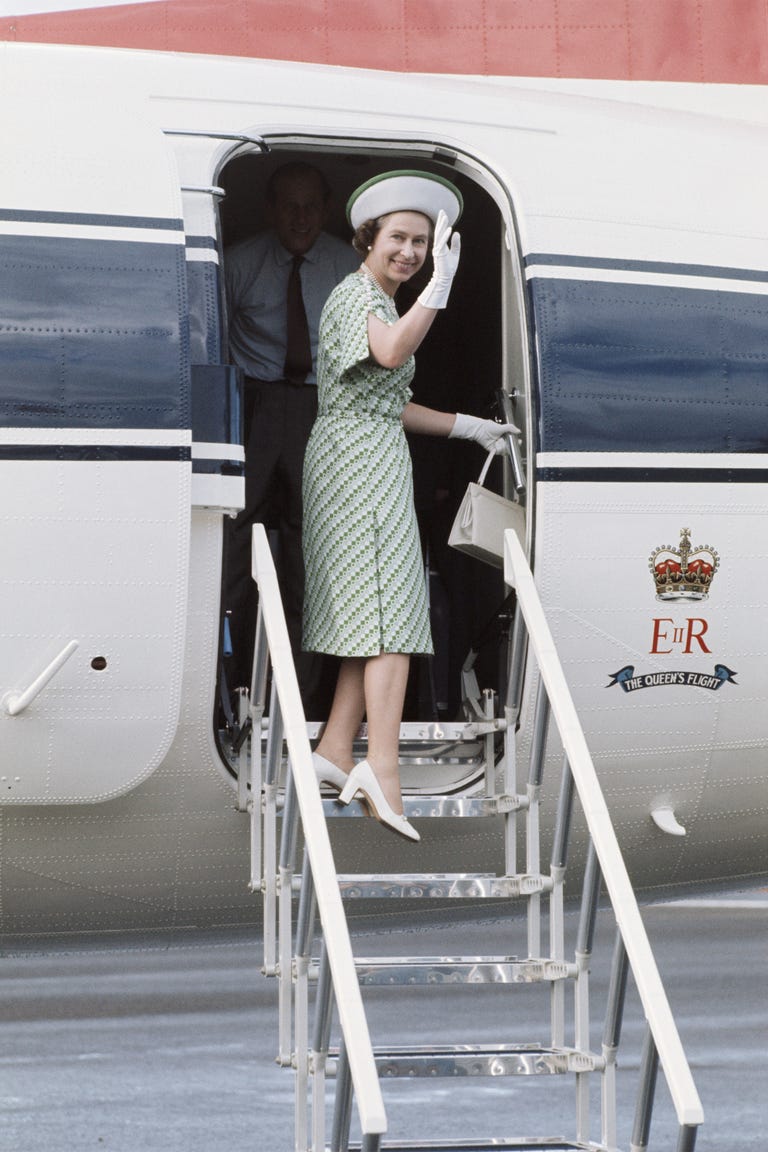 She doesn't have a passport, as all British passports are distributed in her name. Here, the Queen is pictured boarding a plane in Fiji.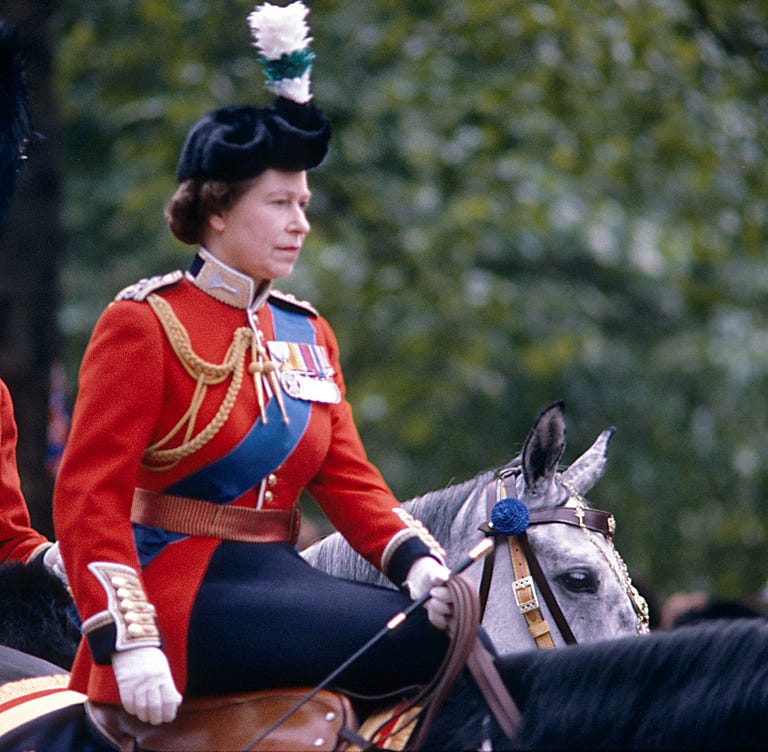 During the 1981 Trooping the Colour, a 17-year-old boy shot blanks at Queen Elizabeth as she rode on horseback. Nevertheless, she persisted and finished the parade.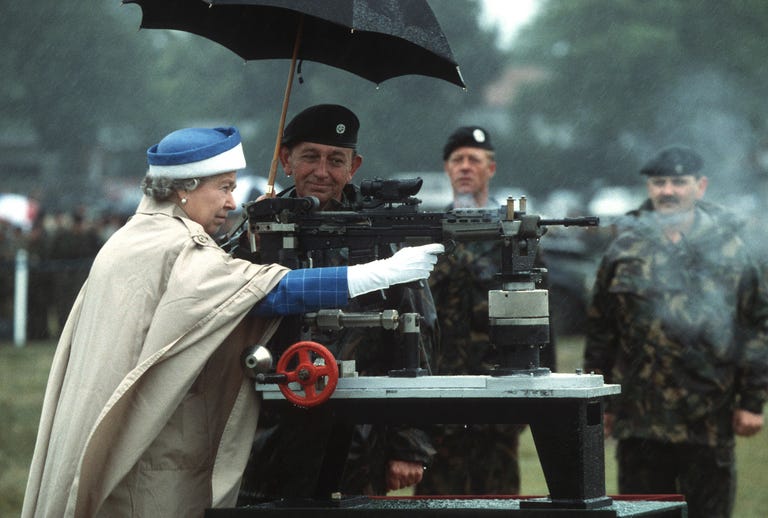 The Queen shoots a machine gun in an undated photo.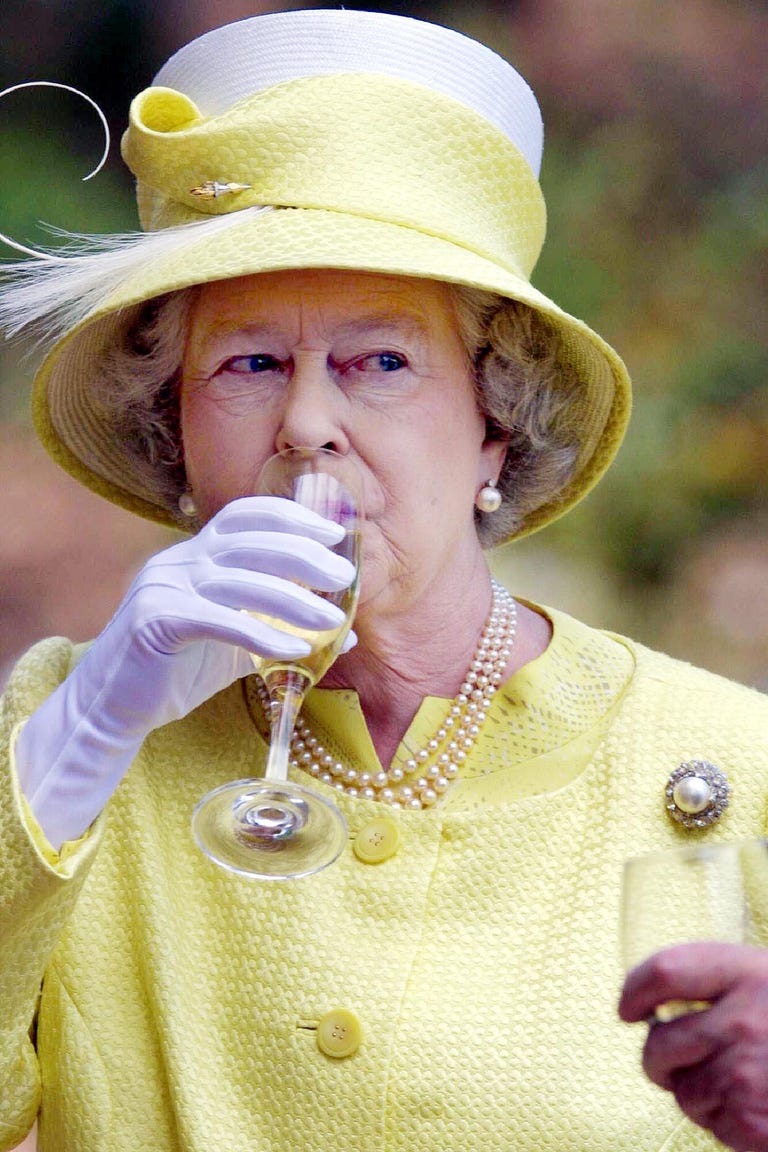 Partial to a stiff drink, the Queen reportedly enjoys a cocktail of gin mixed with Dubonnet (a fortified wine) and a slice of lemon on the rocks every day before lunch. She also reportedly ends her day with a champagne nightcap.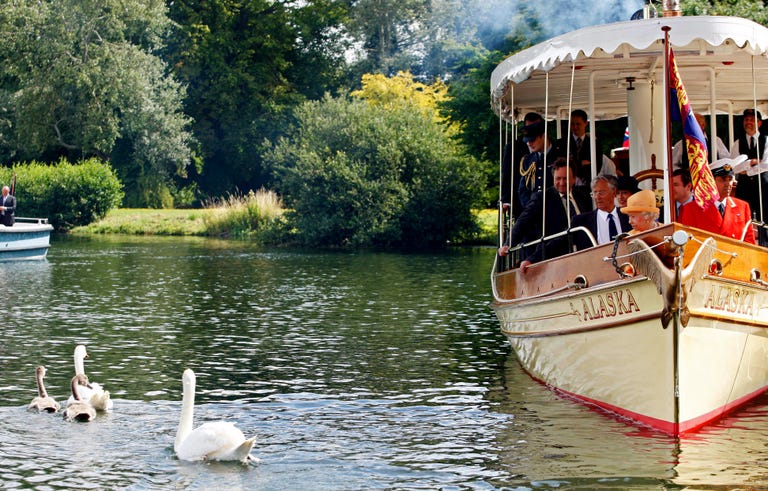 Queen Elizabeth owns all the (unclaimed) swans in England and Wales thanks to a medieval law which preserved the then-delicacy for royals. They swans are counted every year. Here, the Queen is pictured attending a "Swan Upping."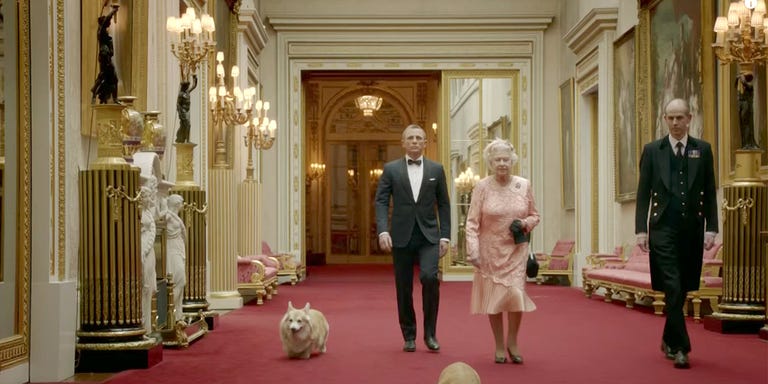 For the London Olympics Opening Ceremony, the Queen filmed a short sketch with Daniel Craig as James Bond, which made it look like she parachuted into the arena.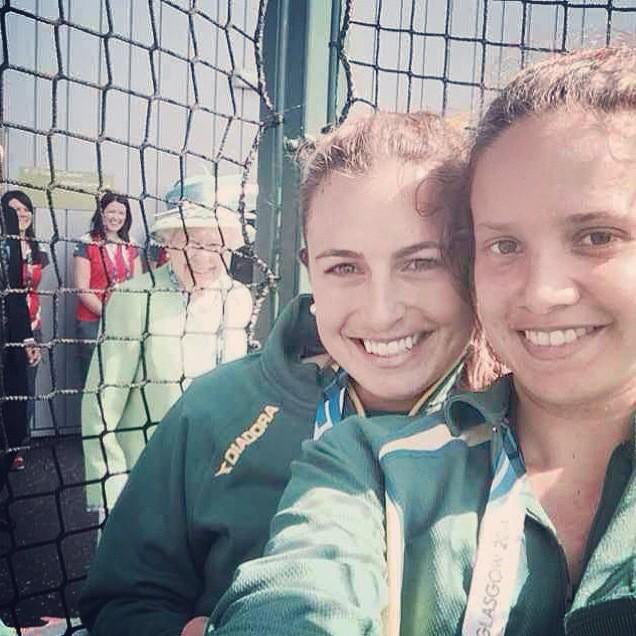 She became the queen of selfies during the 2014 Commonwealth Games in Glasgow, when she surprised two members of the Australian women's hockey team by photobombing their selfie. "Ahhh The Queen photo-bombed our selfie!!" hockey player Jayde Taylor wrote on Twitter.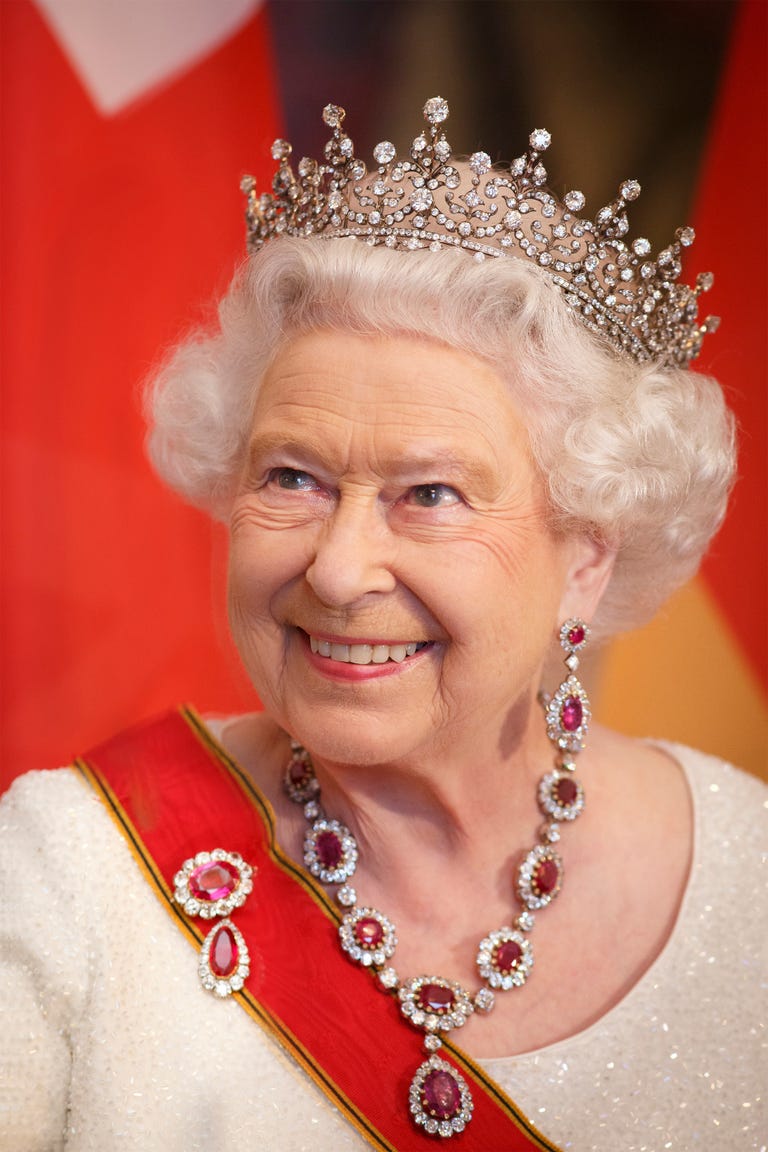 On September 9, 2015, Queen Elizabeth II became the longest-reigning British monarch and female head of state. Here, the Queen attends a banquet during a visit to Berlin. She's also the most-traveled head of state, with 261 overseas visits and 96 state visits to 116 countries (as of her Diamond Jubilee in 2012).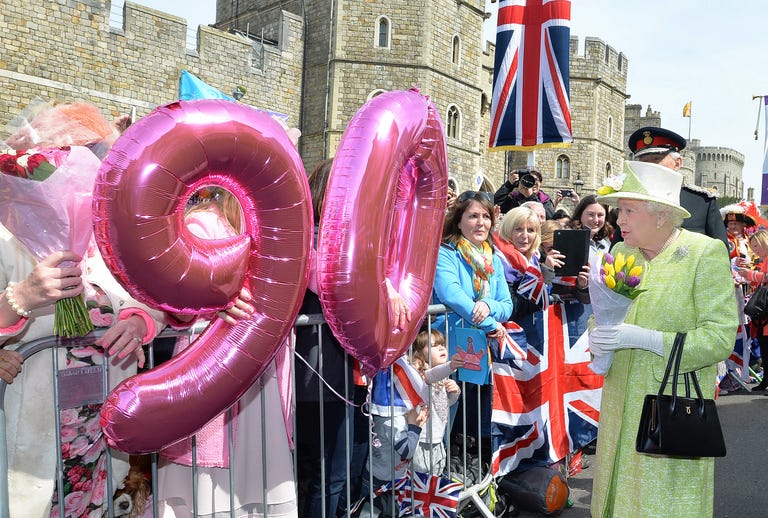 The Queen celebrates her 90th birthday at Windsor.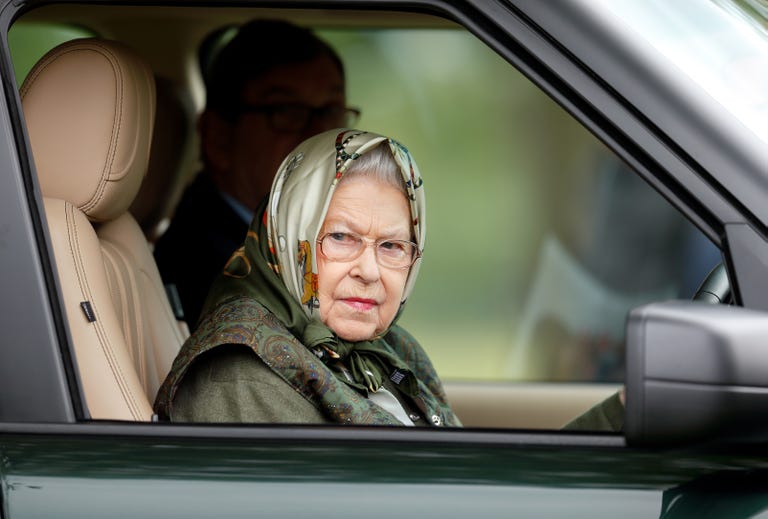 At 91, the Queen stills drives a car; in May 2017, she caused an Internet storm when she was photographed driving a Jaguar home from church. In this photo, she's driving her Range Rover at the Royal Windsor Horse Show.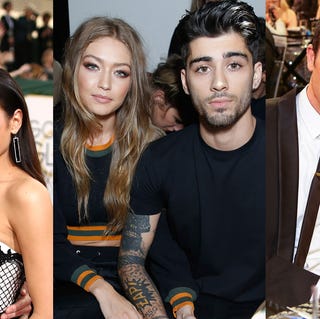 Source: Read Full Article