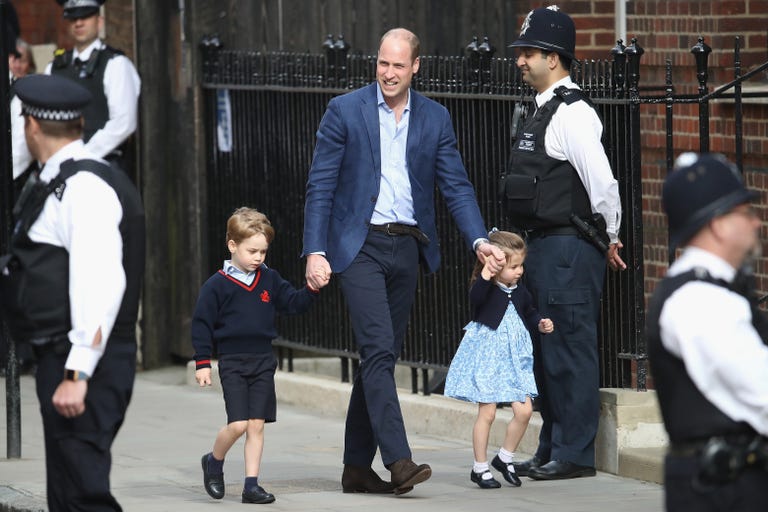 The little royals are meeting their new baby brother for the first time. Prince William has brought his and Kate Middleton's first two children, four-year-old Prince George and two-year-old Princess Charlotte, to the hospital to meet their new sibling, who was born this morning. The royal newborn and their mother are "doing well," according to Kensington Palace's announcement.
Prince George looked like he was just picked up from school as he appeared in his navy and red uniform (shorts and socks included!) when his father escorted him out of the car outside of the hospital. Meanwhile, Princess Charlotte wore a floral blue dress, cardigan, white socks, and Mary-Janes when she first stepped out before the crowd.
The two-year-old princess even flashed a smile and waved to the photographers as she made her way to the door with her brother and dad. (Perhaps she's celebrating the fact that she's made history today as the first woman in the royal family to not lose her spot in the line of succession to a younger male relative?)
Look at them!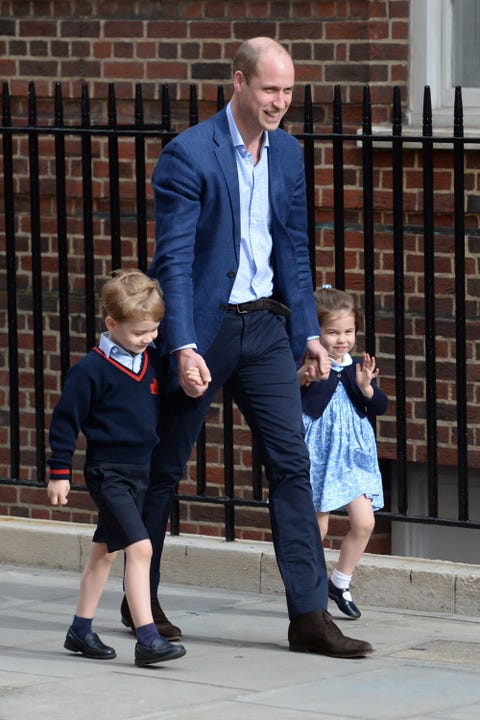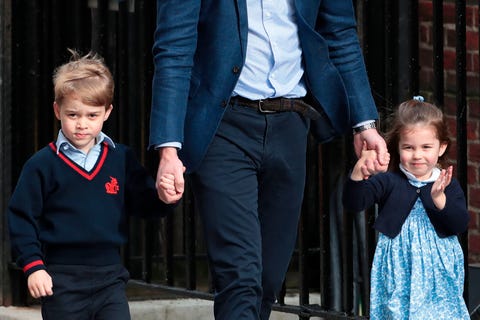 The trio didn't stop for an official photo call, but the moments it took for them to get out of the car and into the Lindo Wing was enough to deliver a whole lot of cuteness. Charlotte made sure to give the audience enough waves.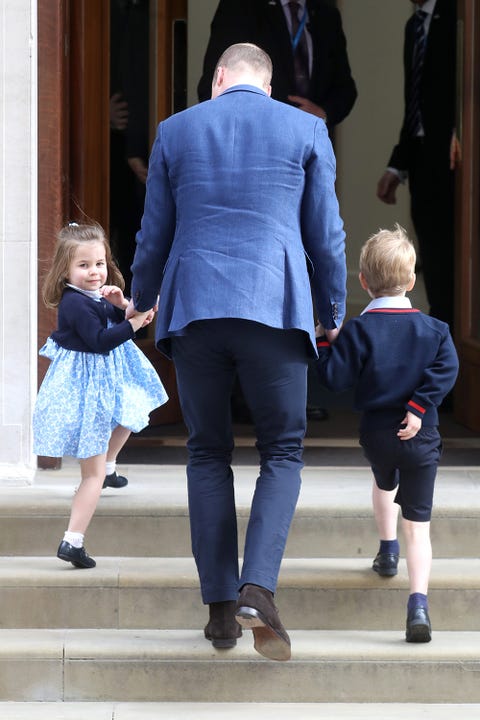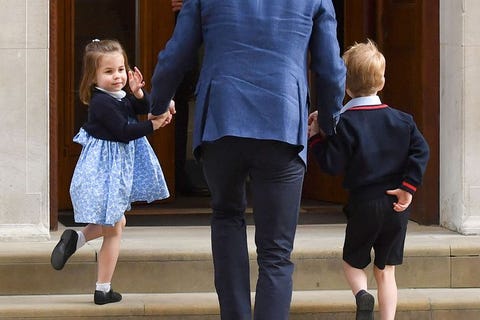 Prince George has gone through this process before. Back when his little sister was born in 2015, the Duke of Cambridge also escorted him to the hospital (in the same location, in fact) to meet his new sibling.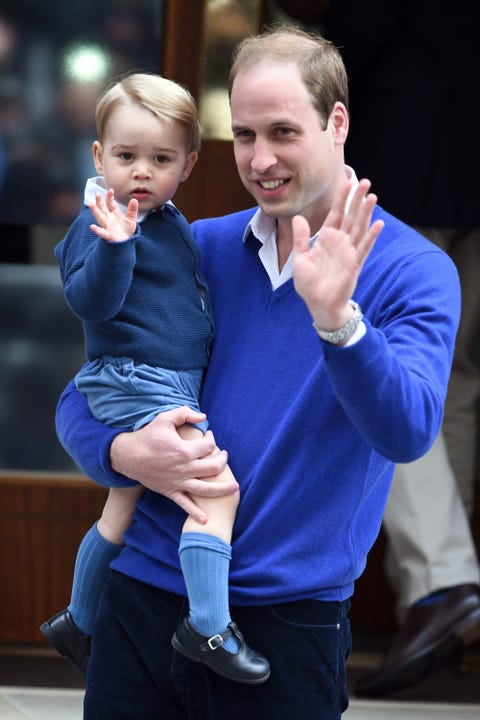 Watch a live stream outside the Lindo Wing here.
Source: Read Full Article