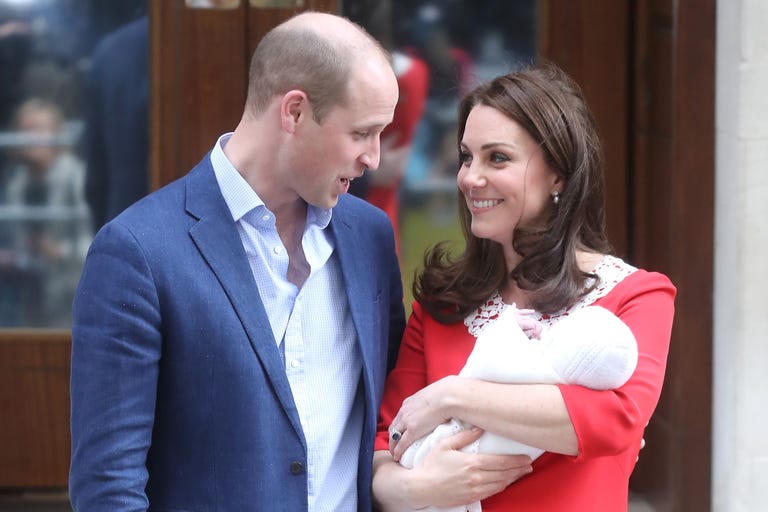 It looks like we'll have to wait another day for the official announcement of the royal baby's name, but Prince William just dropped a huge hint that he and the Duchess of Cambridge already decided on a name: Alexander.
While attending an ANZAC Day Thanksgiving service today in London, Australian High Commissioner Alexander Downer asked Prince William, "Have you thought of the name Alexander?" to which the Duke of Cambridge responded, "Well, it's funny you should say that, it's a good name," before moving on to greet the next man in the receiving line. You can see the exchange take place in the footage below:
Even though Alexander also happens to be Prince George's middle name, Prince William's comment made that name emerge as a top choice among people placing bets on the name in the U.K.
In fact, the rush of new bets on the name Alexander cut the odds from 10-1 to 5-1, according to Ladbrokes, which still has Arthur as the favorite with 11-4 betting odds.
James is still a strong contender with 4-1 odds, while Albert and Alexander are tied right now with 5-1 odds.
"Another surge of bets have come in for Arthur," said Jessica Bridge of Ladbrokes. "But James is still an incredibly popular bet and it seems like punters can't quite seem to make their mind up between the two monikers."
Bridge also noted that enthusiasm has faded for names like Charles, Philip, and Michael, because people think those will likely be one of the middle names for the newborn prince.
Source: Read Full Article