Nearly four days after welcoming their third child together, Prince William and Kate Middleton have finally revealed the name of the new little prince: Louis Arthur Charles.
The tiny royal was "safely delivered" on Monday, April 23 at 11 a.m. London time (6 a.m. ET), weighing 8 pounds, 7 ounces. Prince William was present in the delivery room, Kensington Palace announced.
Though we're just finding out his name today, we already knew the royal baby's official title weeks ago: His Royal Highness Prince Louis Arthur Charles of Cambridge. His older siblings have similar appellations.
Baby Louis is fifth in line for the throne, following big brother Prince George, who's in third place, and two-year-old sister Princess Charlotte, who's in fourth.
Long before the baby's arrival, royal fans placed bets on equally regal monikers. At first, bookmakers believed the Duke and Duchess of Cambridge were welcoming a girl, with possible names Alice and Mary landing in the lead. But after the couple welcomed a boy, betters banked on princely names like Albert and Arthur (the top favorites). James, Alexander, and Philip (after the child's great grandfather, the Duke of Edinburgh) were also in the running.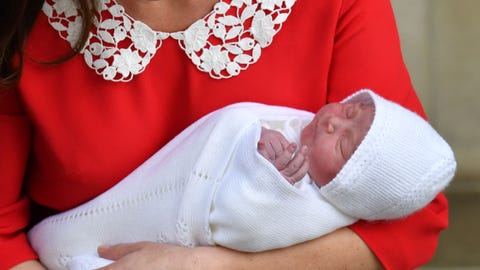 So why did it take so long for the palace to announce the royal baby's name anyway? There are two possible reasons, royal commentator Victoria Arbiter told Town & Country.
"On one hand there's a desire to inform the families before a public declaration is made and any new parent appreciates having a little private time to get to know their new addition before the onslaught of announcements," she said.
The Cambridges made a similar move before publicizing the baby's birth on Monday, too. They took a few hours to personally notify their families of the new addition before breaking the news, sources tell BAZAAR.com.
"Royals, however, also have to consider the great responsibility in naming a new member of the family and I expect they want to be a hundred percent certain of their choice before announcing the name and sealing the baby's place in history," Arbiter added to Town & Country.
Naming a royal baby comes with a royal amount of pressure; it's understandable if William and Kate took a few days to ensure they found the right moniker for their youngest. The long wait was totally worth it.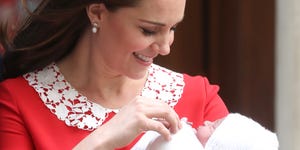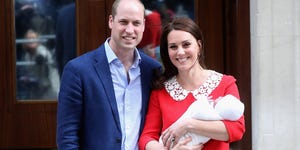 Source: Read Full Article