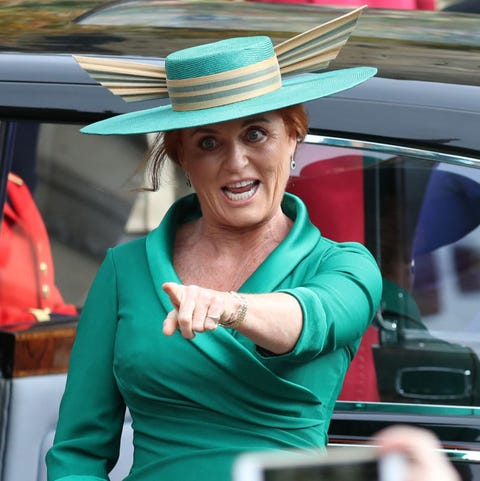 Sarah Ferguson, Duchess of York, has just arrived at Windsor Castle looking absolutely elegant in an emerald green dress. And, of course, a matching emerald green, wide-rimmed hat with a large, thin bow. She was all smiles as she marched up the stairs of St. George's Chapel, with the crowd particularly excited as she waved to them, and gave out a few hugs.
The duchess was accompanied by none other than her eldest daughter, Princess Beatrice of York, who wore a blue outfit to the occasion—and no wild fascinators this time, which is smart considering that it's windy AF out there.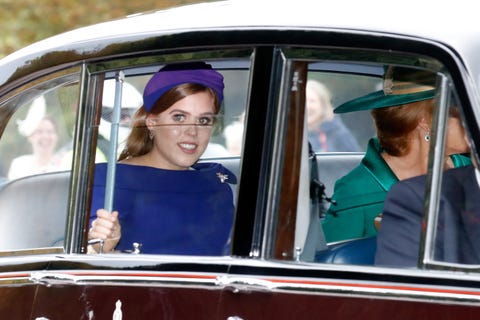 Princess Eugenie's mum, Sarah Ferguson the Duchess of York, arrives pic.twitter.com/3X1yJ9tk2F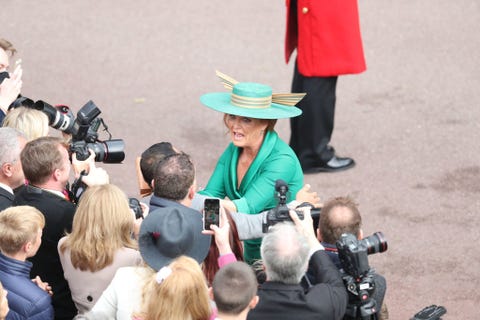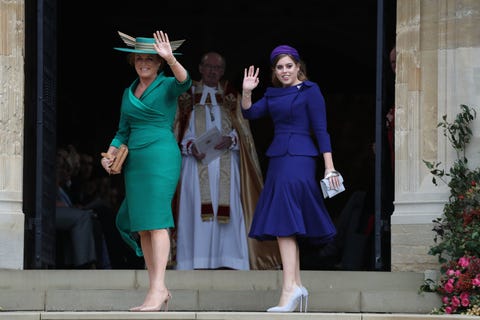 Once inside the chapel and seated, Fergie took a deep breath, and looked a bit nervous, which seems like a very "mother of the bride" thing to do. Eugenie is the first of her daughters to be wed, so it is a big day for her as a mother, obviously!
Prince Andrew arrived separately with Princess Eugenie herself. The father of the bride is the one to walk his daughter down the aisle.
The Duchess of York and Prince Andrew were married for six years from 1986 to 1992. And while the two have officially divorced—with some major eyebrow-raising, toe-sucking drama—Princess Eugenie herself has said, "They are the best divorced couple I know." The former couple continued to raise Beatrice and Eugenie together post-split, and now they are also reportedly living together.
Source: Read Full Article