Scott Disick is truly one lucky guy!
It's been widely documented how the reality TV star's baby momma Kourtney Kardashian is ultra-supportive of his serious and long-term relationship with girlfriend Sofia Richie, even going so far as to let her spend time getting close to the former couple's three kids.
But according to recent reports (and some seriously hot photos from Kylie Jenner's girls trip to Turks and Caicos this month), it seems Disick's 20-year-old GF also renewed a friendship with another family member: the Kylie Skin creator herself!
Pics depict the two have gotten super close again, and apparently no one is more pleased about it than Scott!
An insider told Us Weekly that Lord Disick couldn't be happier about Richie and Jenner's blossoming friendship:
"Scott is really happy that Sofia and Kylie have become so close again because it means that Sofia has been further accepted in the family."
In case you might've forgotten, Stormi Webster's momma and Nicole Richie's little sis used to be pals before Sofia started dating the Flip It Like Disick host.
At some point, things changed, with Ky mainly spending all of her free time with ex-BFF Jordyn Woods. This was before the alleged cheating scandal with Khloé Kardashian's ex Tristan Thompson ultimately halted their friendship earlier this year.
Since, Richie and Jenner have been spotted together at casual family events, like Disick's 36th birthday bash back in late May: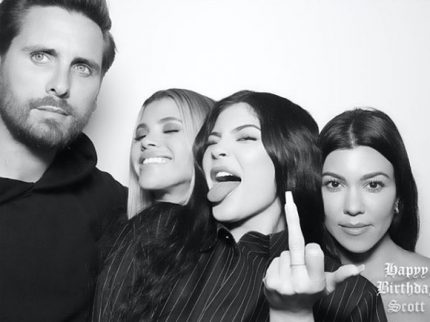 And now, they surely made a statement when Lionel Richie's daughter tagged along for Ky's beach getaway trip.
See a group shot (below):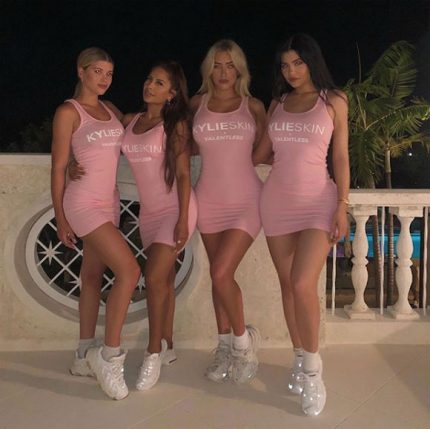 We mean, all of Kylie's inner circle was there — including Anastasia Karanikolaou and Yris Palmer — so, this is a pretty big deal!
According to the source, Scott believes all the time his girlfriend spends with his extended KUWTK family has made his relationship with her "stronger."
It's a good thing too, seeing as the pair has made it clear they're in this thing for the long haul!
In June, a different insider told Us the duo "have talked seriously about getting engaged," adding "Sofia and Scott look at each other as life partners."
Plus, as we mentioned at the top, Kourt has basically already given her blessing on their union, and is reportedly "unbothered by the idea of them getting engaged."
Nice!
We'll continue to keep our eye on this famous family for more engagement updates.
Until then, ch-ch-check out more shots of the new bikini-clad besties on vacation together (below):
https://www.instagram.com/p/Bz_QG6rpaCB/
https://www.instagram.com/p/Bz_PpUsn5DW/
Are YOU a fan of Kylie and Sofia's friendship? Do U think we'll see a ring on Richie's finger sooner rather than later?
Sound OFF in the comments (below)!
Source: Read Full Article