J.K. Rowling is no stranger to creating magic. The British best-selling author brought to life one of the best fantasy series, Harry Potter. The groundbreaking book series features seven novels has sold over 500 million copies worldwide and was adapted into an eight-part film series by Warner Bros. Studios. Harry Potter has done more than just entertain young adults for the past two decades. The popular series has also taken fans on the most incredible imaginative experience while also highlighting real-life issues and the ultimate battle of good and evil.
Rowling, has not been shy about her struggles prior to the success of the Harry Potter. The novelist and film producer was rejected by various publications while trying to raise her infant daughter and living on welfare. Rowling has shared her story with many of her admirers and also what she considers to be her "rules of success".
"I have to say that I can't stand lists of 'must do's', whether in life or in writing. Something rebels in me when I'm told what I have to do before I'm 50, or have to buy this season, or have to write if I want to be a success," Rowling stated in a recent interview.
Here are the 10 unconventional rules J.K. Rowling follows for success:
RELATED: 20 Things That Happened After Harry Potter Ended (That Fans Need To Know)
10

Take Action On Your Ideas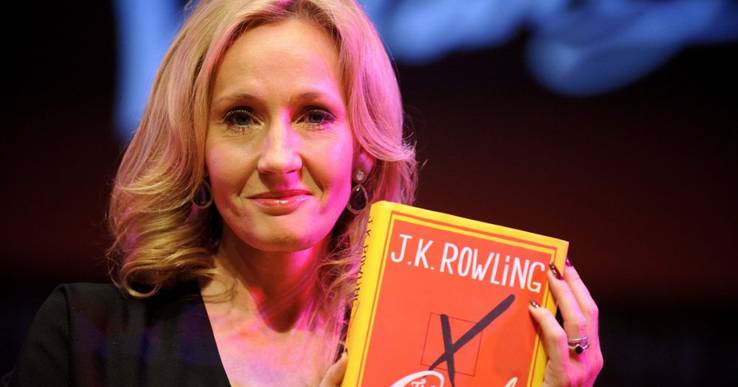 If there is anyone who can validate why taking any idea seriously, it's Ms. Rowling herself. Despite being turned away by twelve publishing companies, Rowling's luck turned around when literary editor, Barry Cunningham from the publishing company, Bloomberg, decided to take a chance on Rowling. Five months after the first book in the series, Harry Potter and the Philosopher Stone, was published it won the British Book Award for Children's Book of the Year.
9

Dreams Can Happen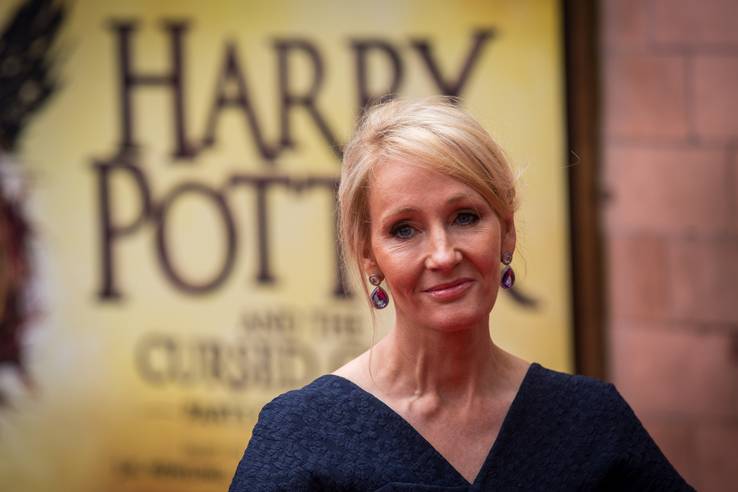 Rowling has mentioned it took her five years to finish the first Harry Potter, while dealing with a bitter divorce, a newborn baby, the untimely death of her mother and living with her sister. Through her hardships and struggles, she was able to finish her book and use her life experiences as themes for the novels.
8

Persevere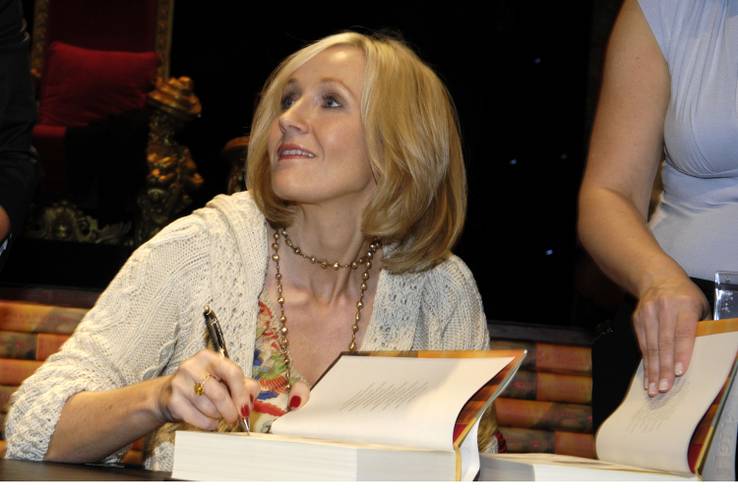 "I was set free, because my greatest fear had been realized, and I was still alive… and so rock bottom became a solid foundation on which I rebuilt my life," Rowling once said about perseverance.
RELATED: 15 Things J.K Rowling Spends Her Billions On For Her Luxury Lifestyle
Perseverance is defined as a continued effort to do or achieve something despite difficulties, failure, or opposition: the action or condition or an instance of persevering. In life, while taking a risk or making a change, working through the fear or distress will pay off greatly. Rowling is living proof of that.
7

You Will Be Criticized, Be Prepared
Everyone won't always be your biggest fan, but that's okay! Criticism is a part of life, but it's also necessary. Seeing from someone else's perspective and hearing another way to do something could be very fundamental and helpful, even if it does come off as harsh or rude.
6

Don't Sweat It! Life Is Not A Checklist of Achievements
"Comparison is the thief of joy". While it may seem that others have accomplished great things in their life, remember every journey is different. Rowling became the world's first literary billionaire at the age of 38. While that may have not been her ultimate goal, it is inspiring to know that anything can happen at any moment of your life.
5

Always Remember Where You Started
The famous author references her humble beginnings quite often during her public appearances. While speaking at a press conference, Rowling began to get emotional as she remembered the tireless nights she spent writing in an apartment while battling depression. Rowling has stated that she reminds herself of these moments so she would never lose sight of what was most important.
4

#Believe
I pinned my 1st rejection letter to my kitchen wall because it gave me something in common with all my fave writers! https://t.co/ZmGNWDdF7x
— J.K. Rowling (@jk_rowling) March 25, 2016
Rowling's rejection and but determination to keep going is why she is one of the most successful writers. No matter what comes, believing in yourself and staying the course is a must in order to achieve greatness!
3

Failure Will Help You Discover Yourself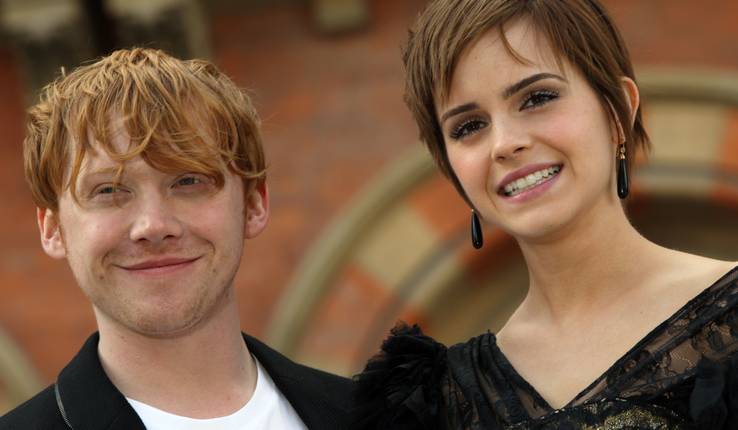 Nobody wants to fail. Even though failure is a part of life, most people try to avoid it if possible. When speaking on failure, Rowling stated that she had to face reality on where she was in her life and focus all her energy on finishing her book.
"Had I really succeeded at anything else, I might never have found the determination to succeed in the one area where I truly belonged," she continued.
2

There Is Always Fear And Trepidation, Do It Anyways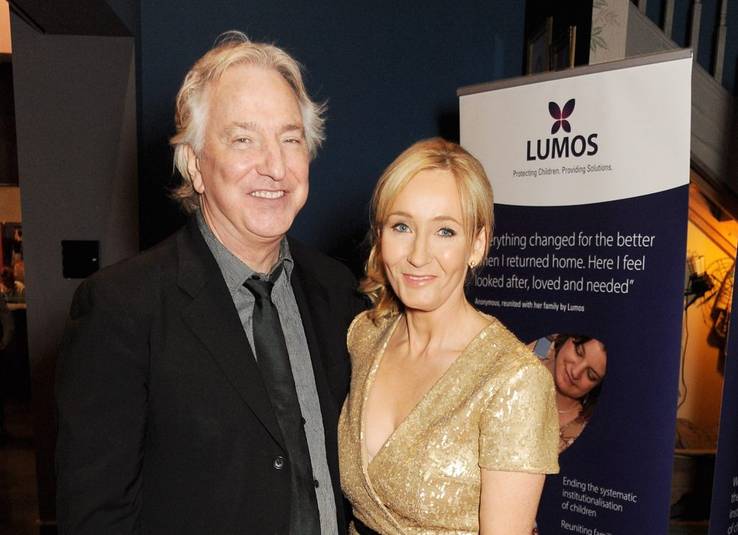 Fear is real. It's scary taking a risk and jumping into the unknown. Just like the characters from Harry Potter, there were very scary moments they had to face in order to stop evil from winning. Instead of running away from what scares you, embrace it. Use it as a motivation to push you towards your goals and dreams.
1

We Have The Power To Imagine Better For Ourselves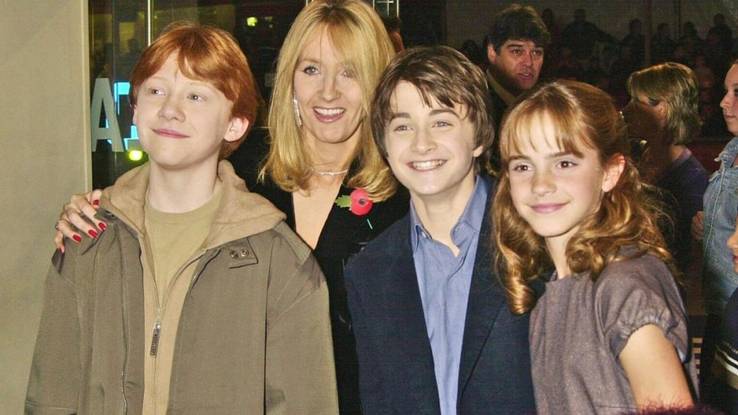 I wasn't going to give up until every single publisher turned me down, but I often feared that would happen. https://t.co/bMKu4zJ3nm
— J.K. Rowling (@jk_rowling) March 25, 2016
One of the biggest themes from the Harry Potter series was the belief in oneself to change their destiny. Harry Potter, the main character, faced trials and tribulations that no ordinary teenage kid could ever imagine. From losing his parents as an infant to almost being killed by the most powerful wizard multiple times; it seemed that there was never a moment when the young wizard had a moment of peace.
Despite all of this, Harry fought against the dark lord and ultimately saved the magical (and non-magical) world. Harry himself is not the true hero of the story, but more so his bravery.
Rowling uses Harry's determination as an example for all to follow. Yes, Harry had magical abilities, but we all the power inside of us to change for the better.
NEXT: J.K. Rowling Is Richer Than The Queen: 25 Things She Loves To Spend Her Money On
Tags:J.K Rowling
Source: Read Full Article