Meghan Markle, an American actress and humanitarian, was born on 4th August 1981. Born in Loss Angeles, California, she is the daughter of a white father and a mom of African origin. She went to Northwestern University for finishing her higher studies. She is remembered for her role as Rachel Zane in the drama series Suits. She did her part in Remember Me, and Horrible Bosses, and is appreciated for that even today. She appeared in the daytime opera General Hospital, Century City (2004), War at Home (2006), Deal or No Deal, and also in Fox's series Fringe. She worked as a calligrapher before landing to the modeling job. She took some time from her career and life dedicating to humanitarian reasons. She made headlines in the British tabloids and newspapers just after she was announced engaged to Prince Harry, officially by the Royal family in December 2016.
Meghan comes from a family where her father Thomas Markle is an Emmy award-winning lighting director and mother is a psychotherapist and a part-time yoga instructor. Her parents were divorced when she was just six years old. Meghan admitted her mixed race, and even mentioned that she has a tough time while being selected for some roles because of it. The Hollywood actress is the founder of a lifestyle website named The Tig. She was married to Trevor Engelson, actor and producer in 2011 and by 2013, they ended up in a divorce. Meghan was introduced to Prince Harry in 2016, and after the engagement was declared, she became the center for stories, publicity and also paparazzi.
Well, in spite of her struggling background, Prince Harry clearly doesn't see anything wrong with Meghan. He firmly believes she will be the grand princess. The Queen Mother announced the relationship officially, but there is always speculation about whether or not she actually approves of the future princess.
Let's see some facts why Meghan is a great prospective bride of the royal family as well as some reasons why the Queen might have some prejudice in not accepting her wholeheartedly.
15

MEGHAN the free
Meghan Markle, an American by origin was officially engaged to the royal family as would- be-wife to Prince Harry, and that came as a shock to some. The Spectator magazine tweeted her to be unsuitable. Now, this was a topic of gossip, and many who dug into the life of Meghan wanted to know everything about her. Well, while there are no significant issues about their professional life, some compare her with Wallis Simpson, who was married to Edward VIII in the year 1937.
Both the women are American and were more modest than was expected of a royal, or at least what society was used to. Meghan was brought up with a free spirit and chose her path with no compulsion. While some people will always talk, gossip, and make stories, Meghan will make her way into the royal world under watch, but still with that same free spirit. (Source: The Irish Times)
14

MEGHAN FAMILY UNFIT FOR BUCKINGHAM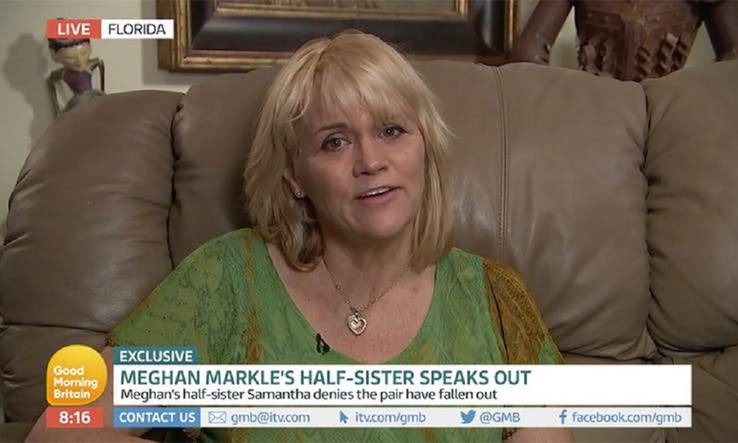 Meghan Markle is part of a family, which is not the perfect fit for the Buckingham Palace. Just after she was declared the Prince's bride to be, the tabloids and media started looking for her family and came across Samantha, the half-sister of Meghan. Samantha once portrayed Meghan as a horrible person. It seems like both of them didn't get along for some reason. But later, in another interview, Samantha rectified her statement and said she doesn't hold any grievance in her heart for her sister.
Anyway, looks like half- sisters have to settle some scores before they came for a public apology. Earlier there were some stories about her mom and of course her ex-husband. Now, let's see how the Queen Mother reacts to her family or might be other relations.(Source: The Telegraph)
13

SHE'S previously been married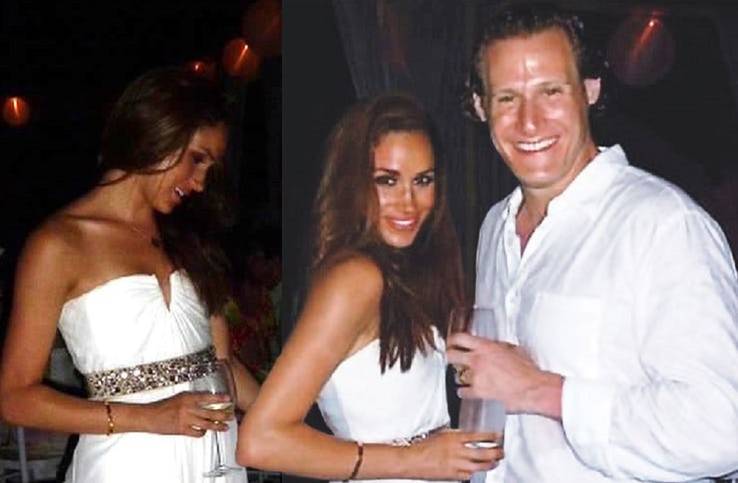 Did you hear that? Meghan Markle was already married before! And the marriage was not a long-lasting one. Oh no! Divorce is certainly not something that is accepted in Royal tradition. But yes, the future queen was in a long-lasting relationship with Trevor Engelson in 2004, an actor and producer with whom Meghan tied the knot in 2011.
While it is possible the prince is not bothered by this, it is likely that the Queen Mother is. Having a previous link to marriage probably dampens the mood on the royal household, but there is nothing that can really be done about that. (Source: News.com.au)
12

SHE'S QUITE INDEPENDENT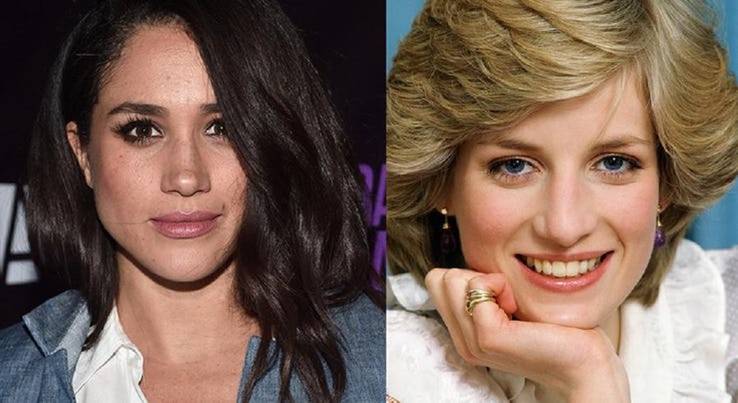 Meghan is a bold, struggling woman who has seen the light of success after days of hard toil. She has made her way from an aspiring actress to an established one. The Hollywood beauty has earned her place in the hearts of her fans. She is not a financially wrecked woman; her net worth is around 5-7 million USD. So, it's not like she needs Harry's money.
It looks like bold and confident Meghan, who has seen the world and earned her place, now has to be under the nose of her hubby and in-laws for every single necessity of life. Will her independent conscience allow this? Only time can tell.
11

UNCONVENTIONAL PRINCESS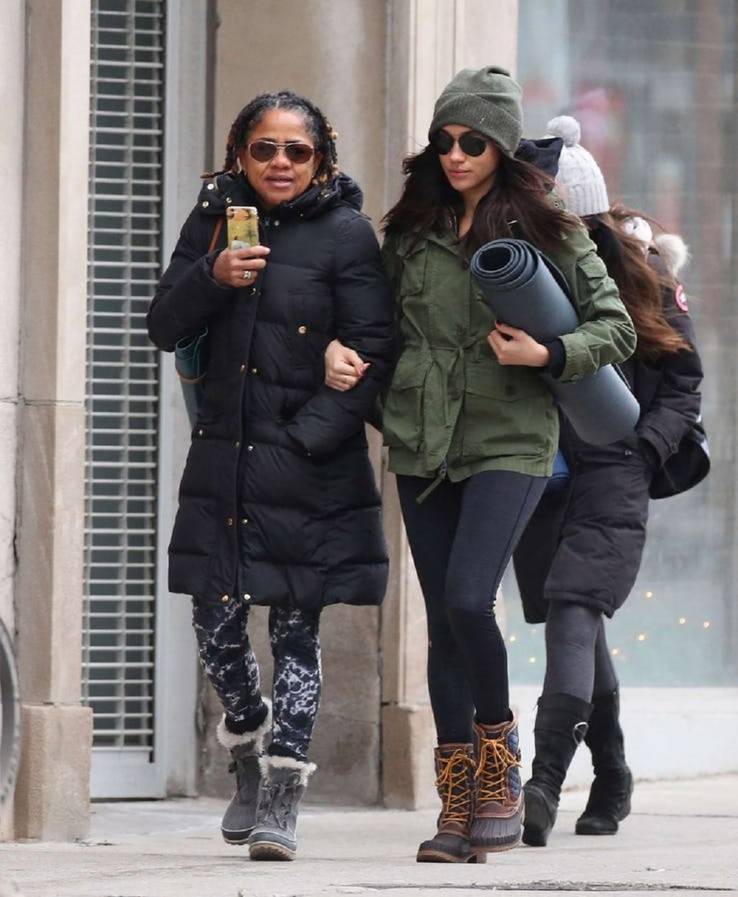 Meghan is the offspring of a white father and an African mother. Now, this is quite unlikely to be accepted by the royal tradition. The Royal family has not always been known for being inclusive.
Although Prince Harry knows about her past and is definitely going to support her in times of stress, still looks like the unconventional Princess will have to face these questions and should be ready for action. The Nation might raise questions of criticism and scrutinize her minutest faults. (Source: theGrio)
10

SHE TALKS A LOT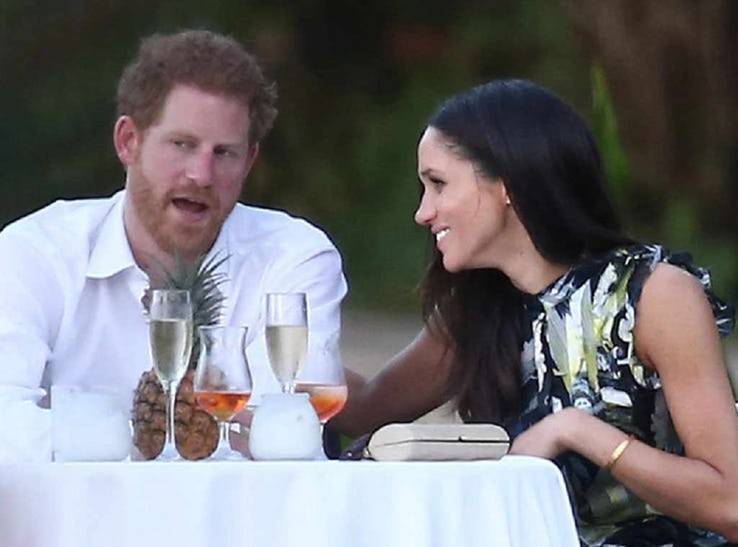 Meghan being a self-made person was very bold and talkative in front of the media when she was in her acting career. But once she got engaged to Prince Harry, she had to face the press with great caution. In fact, she was seen speaking softly, gazing at her husband before speaking.
She must have been briefed not to speak too much and not pour her heart out. Her would-be hubby must have trained her to face any awkward situation. Therefore, she should prepare herself each time she meets the media now, which she might not be used to. However, it is necessary in order to not be misunderstood and misinterpreted by the media. Meghan needs to practice this and consult the royals every time, before any media interaction. (Source: YouTube)
9

SHE'S TRYING TO FORGET HER STARDOM
Meghan Markle used to run a website of her own named Tig. There, she used to post interesting articles on fashion, travel, and recipes. Meghan had a considerable number of followers who were glued to her articles and any form of her creative expression. But soon after her engagement with Prince Harry, she gave up her blog and thanked her fans for following her so long. Is this a sign that Meghan is probably trying to adjust to the royal family? Does she want to sacrifice all her talents only for being the bride to Prince Harry?
Maybe she's already learning about how to be a proper princess, and just simply has no choice but to give up all of these things she once loved. She is definitely avoiding any self- expression now that she is with the Queen's son. (Source: Express)
Featured Today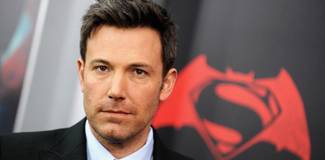 Ben Affleck Buys Multi-Million Dollar Home Near His Ex

Former First Lady Barbara Bush Critically Ill, Refuses Medical Treatment

15 Secrets About Tom Cruise Only His Kids Can Tell Us

8

COMPLICATIONS MIGHT ARISE FOR HER FUTURE KIDS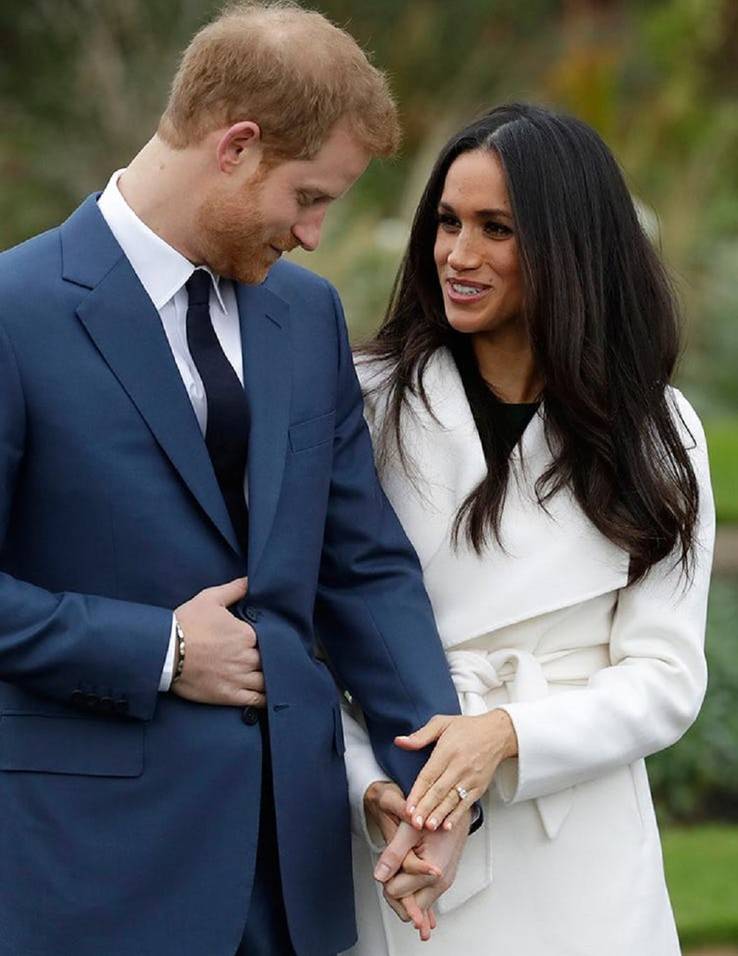 Meghan and Harry is a lovely couple, and they will have beautiful kids in future. But complications might arise when the kids realize that their mother is not supported by the majority of the British people wholeheartedly, because of her ethnicity. The kids of the royal family are equally loved and adored. Still, will Meghan's kids be accepted like the way Kate and William's kids are adored?
It will be interesting to see, how Britain reacts to it. While many people adore her already, there are definitely some who don't want her anywhere near the royal family. It will definitely make tabloids everywhere, especially considering she is already receiving hateful letters in the mail. (Source: ABC.net)
7

SHE WAS A STRUGGLING ACTOR
When Meghan used to be an aspiring artist before being discovered in Hollywood, she saw various colors of struggle. She had little savings, while she was trying to keep up with a modelling job. She even lacked money for paying rent and spent hours sleeping inside her car.
When Meghan was almost cornered due to financial constraints and about to give up her dreams, she bagged a contract. She was cast as a suitcase girl on Deal or No Deal in 2002. She also got a small role in Fringe, a TV show. When she was introduced to some industry honchos, she was offered a character in Suits. Meghan, therefore, has traveled a long way to be what she is today. (Source: Express)
6

the FAMILY HISTORY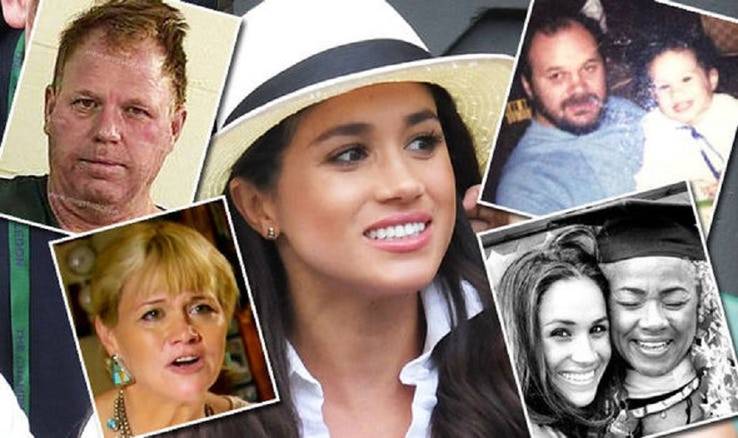 Meghan is the daughter of Thomas Markle, Emmy award-winning lighting professional who was working for a US-based drama series. He was married to Doria Ragland, a psychotherapist, and part-time yoga instructor, in 1979. They got divorced in 1988 after giving birth to Meghan. She and her siblings grew up in a hostile environment, which is  different to the environment Prince Harry was raised in.
Meghan's siblings take advantage of her new royal status and try speaking to the media. The family was even projected as bankrupt. But Meghan's present state has nothing to do with that. The Queen mother might have an objection to accepting this family as prospective relatives. (Source: Daily Beast)
5

SHE MIGHT RETURN TO ACTING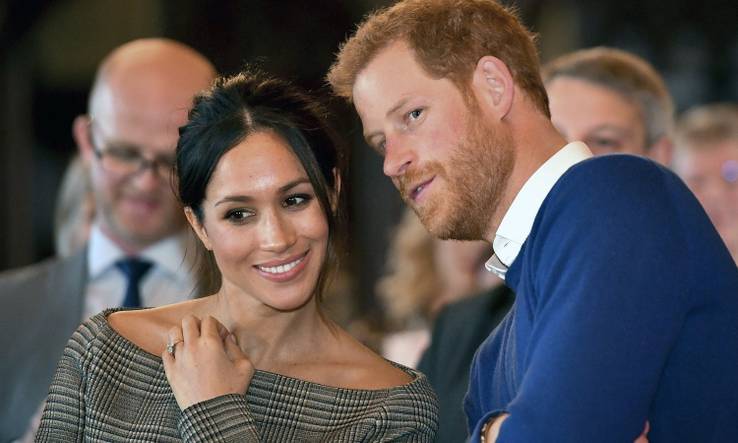 Meghan has worked really hard to be an actress. She is just 36 years old and has not yet reached the peak of success. But Meghan has climbed the stairs of success. She can still jump higher. But after marrying Prince Harry, will she take an interest in the Royal family matters or get back to her world of acting? That's a question bothering many.
Will she be happy to leave her position behind and walk towards family and other responsibilities? Any actor after getting married usually gets back to work. She can very well do it, provided she gets full support from her family. Well, if the head of the family, her Queen Mother permits her, she definitely will do that. (Source: The Star)
4

how well do they know each other
Meghan and Prince Harry met each other in the Summer of 2016, and their relationship was officially announced by the royal family in December 2016. Doesn't it look like it is too short a courtship period to announce a long-term relationship? All the relations in the royal family has a long history of dating and courtship before finally tying the knot. For Kate and William, it was a long eight years. Now, what made the couple decide a formal relation so early?
The media will undoubtedly stir the pot and try to make their personal life a public one. All celebs are familiar with this situation. We wish there won't be any misunderstanding or tough challenges for Meghan while getting acquainted with her husband, Harry. (Source: ENews)
3

SHE'S NOT BRITISH
Undoubtedly, Prince Harry and Meghan Markle are an adorable couple, but the problem is that for the majority of the Brits, ethnicity is a big issue. Now, Meghan is an American and not British, and so there is also a culture clash prevailing between the two nations. So, the older generation of British people seems to be more concerned with the ethnicity of the future princess. Besides, with the passage of time, the old glory of the Queen seems to have faded considerably, and she's left with just her name, stature, and position.
Understandably, the future princess and her culture will have an enormous impact on her subjects. Royalty today has become just symbolic, and some modern-day Brits hardly take things seriously, and for some, it's just entertainment. In the present scenario, the royal marriage can be considered as a source of light entertainment. Anyway, we wish Meghan all the best for her conjugal life. (Source: TheGuardian)
2

HAVING A TUSSLE WITH THE QUEEN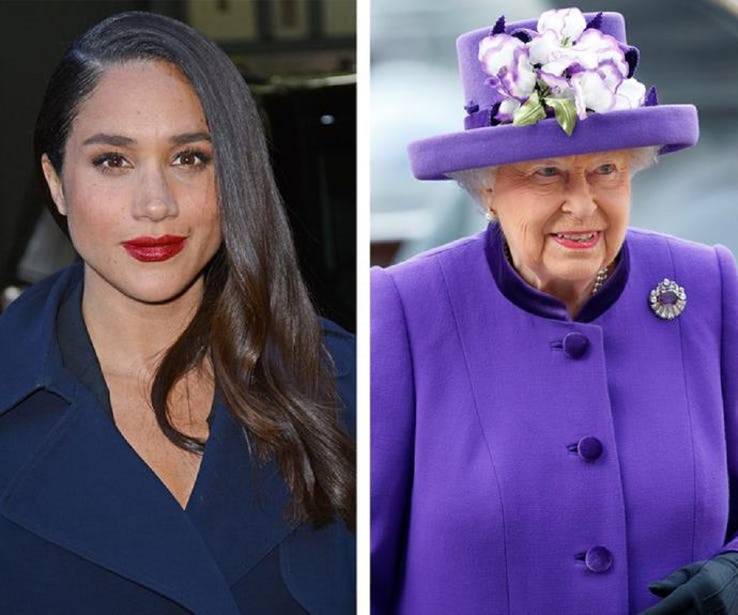 Meghan is the love of Prince Harry. Although she is announced to be the future princess, the Queen might not accept her entirely; and this is what some orthodox Brits fear. We know the stories foretold by Princess Diana and how she suffered inside the Buckingham Palace. The Queen never stretched her support even she knew Diana was not wrong. Princess Diana narrated stories of a cold interaction with the Queen during family dinners. The same might occur in case of Meghan. If she is not accepted, she will have to suffer.
Well, Prince Harry will always support her and try to side her in all spheres of life. But yes, as the Queen Mother has expressed her willingness to accept Meghan as a member of the royal family, hopefully, there will be some progressive changes. We wish Meghan the very best and let her life be peaceful with all her would be in-laws. (Source: SBS)
1

SHE'LL FACE HARD TIMES TO BE ROYAL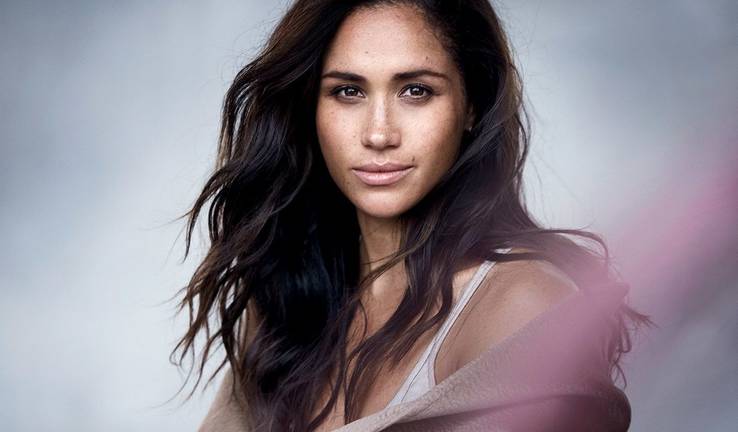 Meghan, a free-spirited person, was brought up in Los Angeles, California and shifted to Chicago for her studies. Later, she moved to Toronto for work-related requirements. Although she is used to traveling and relocating, Meghan could find it tough to adjust to London after her marriage. Though London is also free-spirited like her, the princess will have to be prepared to accept changes she never faced before. She needs to make herself familiar with the constant company of royal guards, paparazzi, and stringent regulations. Also, Meghan has to get rid of her independent life and willing to take permission before her each move. We just wish that the royal regulations do not come in the way of her simple and easy going life. (Source: Express)
Whatever be the reason of tussle between the Queen Mother and the future princess, we wish that the royal family will see a new trend in the coming generations along with a total progressive view. The world will also be happy to witness their contemporary views in the folds of royalty.
Source: Read Full Article