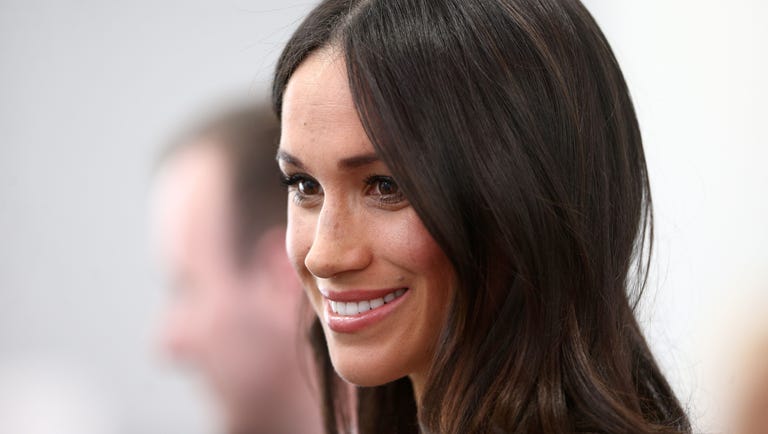 On May 19, Meghan Markle and Prince Harry will tie the knot at Windsor Castle, and her parents will officially become royal adjacent (as in, their in-laws will literally be King and Queen one day, nbd). While Meghan has made a name for herself as an actress and humanitarian, her non-famous parents are still relatively unknown — but not for long! In fact, the royal-related spotlight is already firmly on them both (as well as the rest of Meghan's extended family), so here's everything you should know about mom Doria Ragland, 61, and dad Thomas Markle, 72.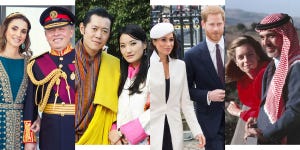 1. Her mom is from Ohio and her dad is from Pennsylvania. Meghan said her mom's side of the family were descendants of slaves while her dad, who is white, came from a small town that wasn't very diverse. "Growing up in a homogeneous community in Pennsylvania, the concept of marrying an African-American woman was not on the cards for my dad," Meghan said. But Thomas wasn't "small-minded" and was able to see past and embrace his and Doria's differences.
Doria's side of the family are well… more chill than Thomas' side (even though her half-brother's middle name is Joffrey). Meghan's extended family on the paternal side is pretty messy — they've said so themselves! Meghan's paternal half-brother, Thomas Markle Jr., described his family as "a cross between Married With Children and Dexter, probably. And the Dukes of Hazard and The Simpsons versus the royal family." (And when Prince Harry referred to the royals as the family she never had, one of her nephews on her dad's side agreed.)
2. Meghan is Doria's only child; her dad has two children with his first wife Roslyn Loveless, 71, who he divorced in the '80s. Thomas Markle Jr., said Meghan "was always the family's princess" and he's proud that she's going to be a real one now. Her half-sister and gossip queen, Samantha Grant, is writing a tell-all book called The Diary of Princess Pushy's Sister, but admits she hasn't spoken to Meghan since 2008. (So make of that what you will.)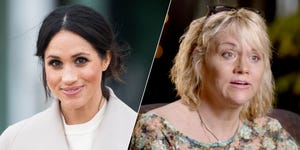 3. Doria and Thomas met in the '70s while Thomas was working as a lighting director for soap opera General Hospital and her mom had a temporary job at the same studio. They probably had a romantic meet-cute! Meghan told Elle she likes "to think he was drawn to her sweet eyes and her afro, plus their shared love of antiques." Antiques!
4. When Meghan was born, they moved to Los Angeles, California. Meghan has said both of her parents helped her wrestle with her identity as a biracial child — and made her feel special, not different. In an interview, Meghan recalled one Christmas when she wanted a set of Barbie dolls that came as a family — but the sets only came in either black or white. So Meghan wouldn't feel excluded, Thomas bought two sets to create a biracial family for her. Hopefully there were some tissues under the tree as well because that's the sweetest gift.
5. Growing up, when Meghan would get out of school, she would visit the set of shows her dad worked on — he was a camera operator for '80s TV show Married… With Children. She told Esquire her dad would often tell her not to watch the actors filming since he considered the show "off-color" for a child. "I wasn't allowed to watch it at home," Meghan added. "I could [only] watch the end credits so I could give the screen a kiss when I saw my dad's name go by."
6. Thomas also won two Daytime Emmy Awards for Outstanding Achievement in Design Excellence (1982) and Lighting Direction (2011) for a Drama Series for his work on medical drama General Hospital. In a fun coincidence, here's his daughter making a cameo on the soap in 2001: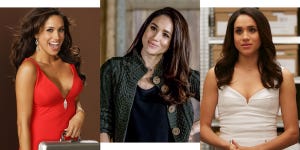 7. Doria, meanwhile, graduated with a master's degree from the University of Southern California and is a social worker for the elderly.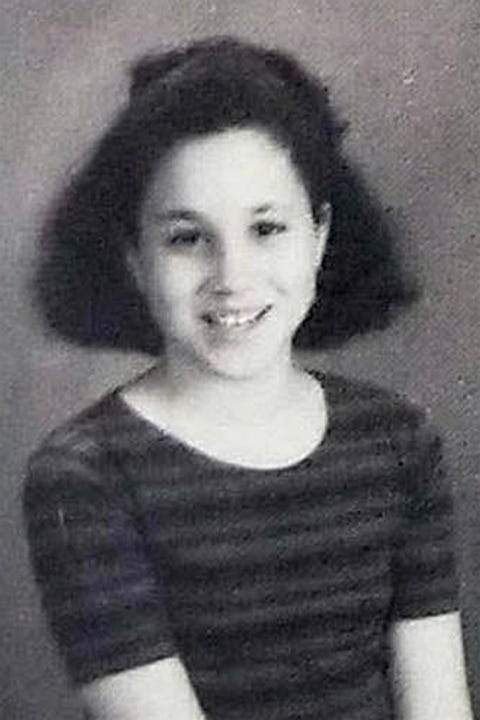 8. Thomas and Doria divorced when Meghan was 6 years-old. Meghan continued to live with her mom, but remained close to her dad. It's not clear why Meghan's parents split, but Meghan has reportedly said they were great co-parents.
9. In 1990, Thomas also won $750,000 in the lottery. "If Meg marries Harry she'll have won the lottery of life but dad winning the lottery helped us all," her half-brother said to the Daily Mail. "That money allowed Meg to go to the best schools and get the best training."
10. But it looks like the money ran out because Thomas reportedly filed for bankruptcy in 2016, claiming he only had $200 to his name. Reportedly, Doria also once filed for bankruptcy, in 2006.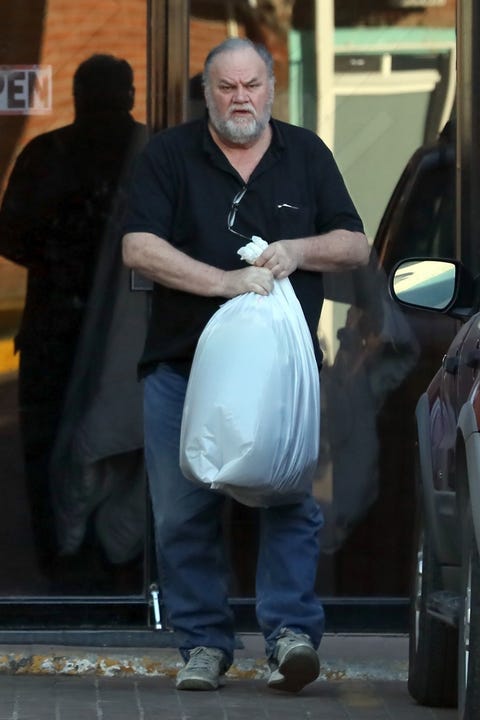 11. Her dad has been described as reclusive — he's said to live in a gated community in a house that overlooks the Pacific Ocean in Baja California, Mexico. He reportedly is "an extremely laid back man, with a very nice vibe," according to a local coffee shop owner.
12. Meghan once called her mom a free-spirit, and said Doria loves to dance. "And if the DJ cues Al Green's soul classic "Call Me," just forget it," Meghan wrote in a post on her blog, The Tig.
"She will swivel her hips into the sweetest little dance you've ever seen, swaying her head and snapping her fingers to the beat like she's been dancing since the womb," she continued. "And you will smile. You won't be able to help it." Guess that means somebody better get it on the DJ's playlist at the wedding reception!
13. Meghan said her mom is basically her best friend. "We can just have so much fun together, and yet I'll still find so much solace in her support," she told Glamour. Doria is also a yoga instructor, and the two often go to yoga class together.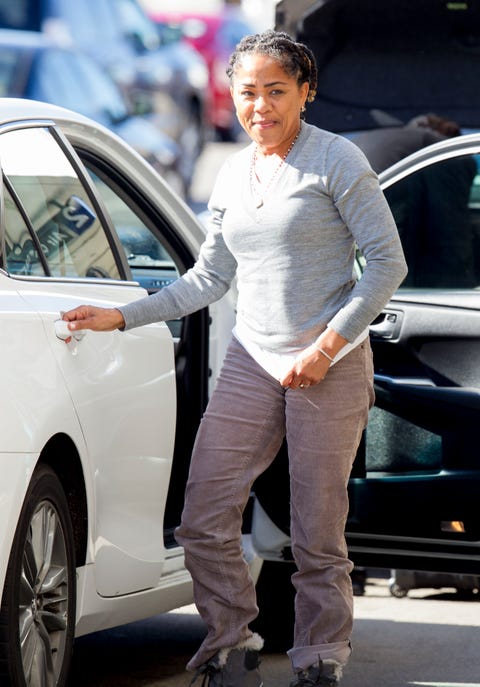 14. Doria's nickname for Meghan is Flower. Her mom also reportedly drives a car with a license plate that spells "MEGNME." OK, Meghan needs to put that on her royal carriage before she gets married.
15. Doria first met Harry in London last year, and in September, the couple and Doria hung out during the the Invictus Games in Toronto, Canada, which was when Harry asked for permission to propose to Meghan. Thomas and Harry might have finally met in person last month at Meghan's baptism, but the details of the ceremony are unclear. (Plus Thomas is great at avoiding the press.)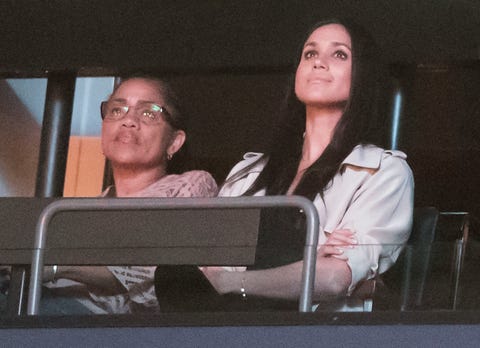 16. Doria and Thomas, who have remained relatively quiet on the wedding, released a joint statement formally congratulating Meghan and Harry on their engagement:


Source: Read Full Article