When Kaley Cuoco's ex-husband "threatened to throw her phone in the pool," he may have been onto something. The Big Bang Theory has brought us a lot. Four of the biggest nerds on the planet, more Chinese take-out than is humanly possible to consume, and one All-American girl next door. Penny is literally the girl across the hall. She's got the cute smile, the blonde hair, the teeny tiny shorts, and a giant problem. We're not talking about her rollercoaster relationship with Leonard here– we're talking about Kaley herself.
Kaley may have cried tears of joy in 2016 when she announced her engagement to Karl Cook, but this actress may have other reasons to start crying. Hollywood is sitting on the fence about continuing to cast her. Kaley's diva demands have turned from rumors to full-blown statements– even Kaley's co-stars don't want anything to do with her. A million miles from the carefree and casual Penny in her yellow tanks and denim cut-offs, Kaley Cuoco is an actress who "flips out about makeup, wardrobe, and even the catering."
Kaley dramatically deleted her social media a while back– although you can find her face peppered between the 20,000 horses on @normancook.  You can't delete the paparazzi, though (and FYI, they don't care about your millions.) From her flat-out arrogance to her colossal fashion mishaps, here are 20 photos of Kaley Cuoco that she doesn't show fans– for a reason.
20 $1 MILLION PER EPISODE IS TOUGH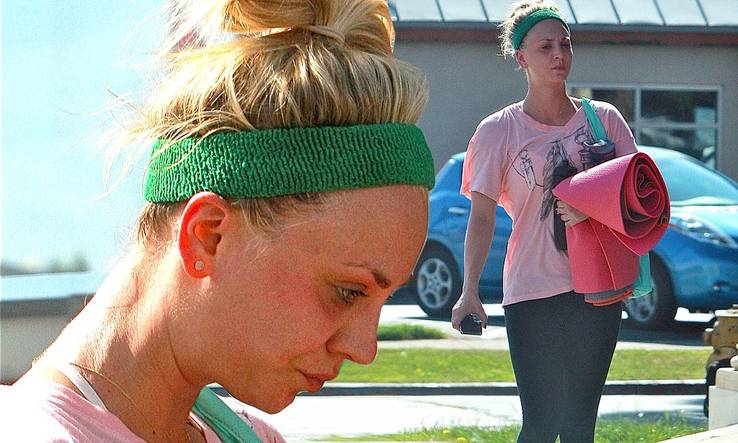 Well, technically, $900,000. In 2017, the reasonable members of the core cast (*cough* not Kaley) graciously accepted a slight drop from their $1 million per episode salary. The reason? To allow less prominent regulars, like Amy (played by Mayim Bialik) and Bernadette (played by Melissa Rauch) to get a raise. To put that into context, that allowed Mayim and Melissa to earn anywhere up to $450,000 per episode, according to Hollywood Reporter. Here's something that The Daily Mail reported that leaves a sour taste, though.
Kaley "threatened to quit" BBT when her $1 million per episode paycheck dropped to $900,000 – allowing other cast members to take a raise.
During her Jimmy Kimmel Live! appearance in 2016, Kaley made it very clear that CBS would need to cough up big bucks to continue having her as the show's golden girl. The current cycle is "a very expensive question… for a lot of people," Kaley said. Seriously, you should hang onto what you've got, Kaley. Kaley hasn't done much in the way of acting since BBT started in 2007. What has she delivered? One giant flop. The Road Chip did okay, but Burning Bodhi sits at a 29% approval rating on Rotten Tomatoes. Put it this way. Are you advance-booking to see Kaley's 2018 movie, The Flight Attendant?
19 A VEGAN WHO GETS IN-N-OUT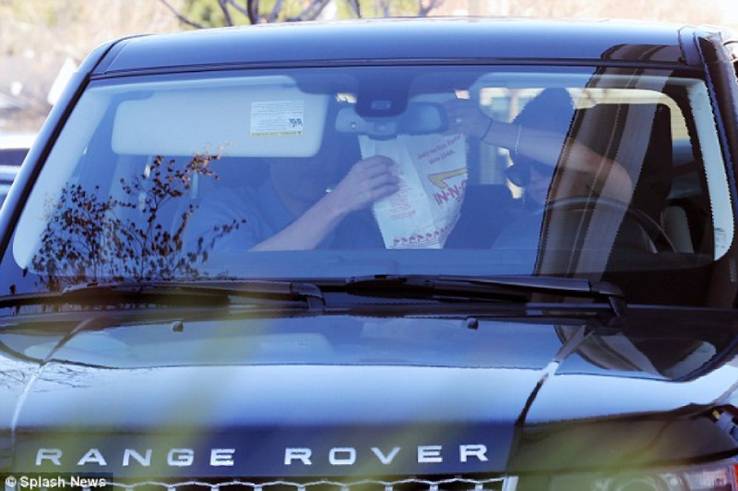 Magazines will form an orderly line to interview Little Miss Perfects on their fabulous lifestyles. If you're someone who actually reads these articles– which, by the way, haven't changed since 1999, you'll know how it goes. There's a little opening paragraph about how casual, friendly, and effortlessly beautiful the celebrity looks "sitting in her backyard with the dogs." If the celebrity has been paid to endorse some ludicrously expensive stomach-flattening tea or protein shake, you'll find them casually dropping the name (in exchange for a fat stack of cash).
Kaley's vegan and gluten-free diet "completely changed her," according to The Mirror. It may have also completely changed her ability to speak the truth. "I'm not a vegan, nor do I have a gluten allergy, but it just feels better in my stomach," Kaley added. She then goes on to rattle about how getting rid of candy in her bedside drawers made her feel better and how her six horses are the "biggest blessing in her life."
"Tonight, I'll be going to In-N-Out," Kaley told Women's Health. "Doing one of their grilled cheeses, massive fries, and a shake" were her plans. Right. Except that cheese isn't vegan. Kaley is, however, a massive advocate for her own motto: Hypocrisy with a side of fries.
18 MONEY DOESN'T BUY HAPPINESS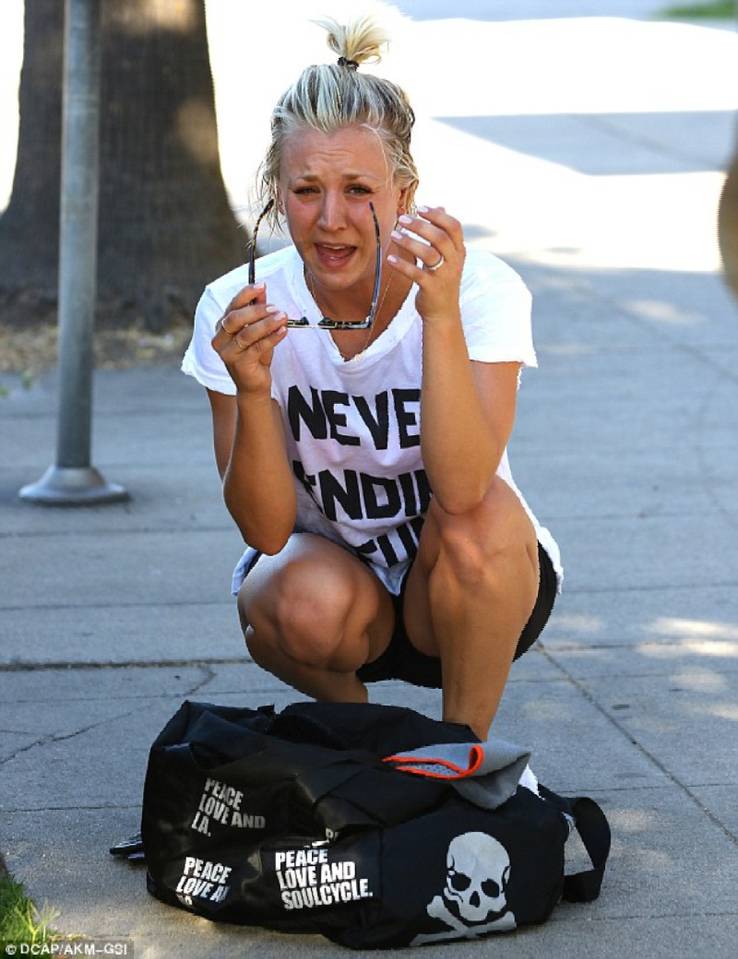 It hurts. You know, when you walk down the street and see someone desperately in need? Someone homeless, broke, or just straight-up unwell? We're still trying to figure out what dramatic event made this multi-millionaire just break down in tears in broad daylight, here. The t-shirt looks pretty new. The bag says: "I can afford SoulCycle classes." Presumably, Kaley had just checked her phone and read one of the social media comments that leave her "so pressured," she just can't cope with Hollywood. 100% proving that she has a thick skin and isn't a drama queen (not), Kaley spoke to Cosmopolitan in 2014.
Kaley admitted to being "obsessed" with online fan comments. "Maybe I need to make more of an effort and not go out in my Uggs and be disgusting."
Here's the thing. It's the year 2018. Kim K is stepping out in the ripped clothing she's helping that husband of hers sell. Miley Cyrus dresses up like a 12-year-old clown. The point is that both of these women are strong enough to have a style. They wear it with confidence, and they don't break down like some five-year-old because the kid in the sandpit "was mean." Kaley openly admitted to being "completely insane" about what fans think. Honestly, we just liked you as an actress, Kaley. Used to.
17 WHY IS THIS GUY MORE POPULAR THAN ME?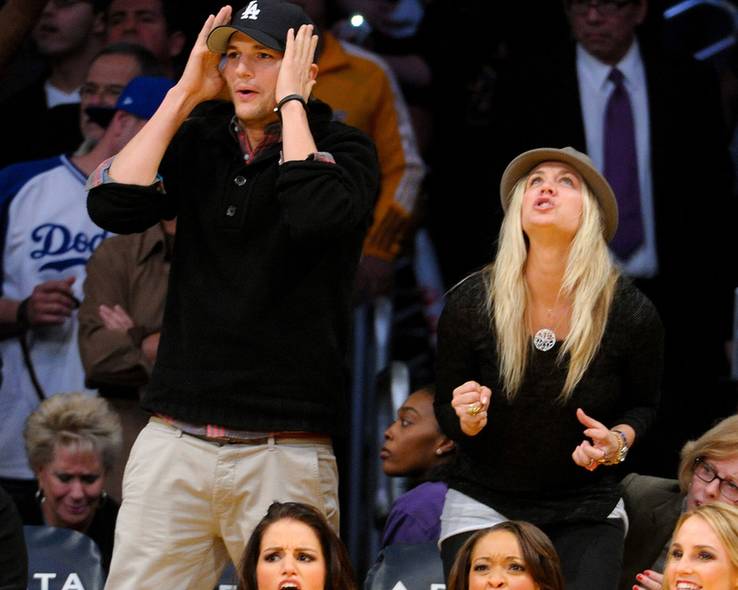 Where to start? Let's see. Maybe because Ashton Kutcher managed to have a marriage that's actually happy? Kaley's partying ways and "drinking two bottles of wine by herself" are what InTouch claimed collapsed her marriage. Kaley is at a shaky point in her career. The ratings for BBT are still sky high, but Kaley's fanbase is shopping around for someone less high-maintenance. Or maybe someone who is less-affected by one comment.
"I'll read something from someone in Indiana who's like, 'She looked disgusting in that dress,' and it's going to ruin my night." In 2016, Kaley deleted all of her social media after appearing on The Ellen Show.
Deleting your social media is one thing. Doing it after appearing on the biggest talk show in America? Oh, look, we're back at hypocrisy. 3.6 million of us are currently following @normancook on Instagram. The account was initially just of Kaley's dogs, although the actress has slowly resumed posting pictures of herself. Still, it's mostly an exhaustive collection of horses. Kaley is, of course, at a "happy place" in her personal life now. She's engaged to Karl Cook, but her relationships don't exactly say "role model…"
16 THE COLOSSAL FASHION MISTAKES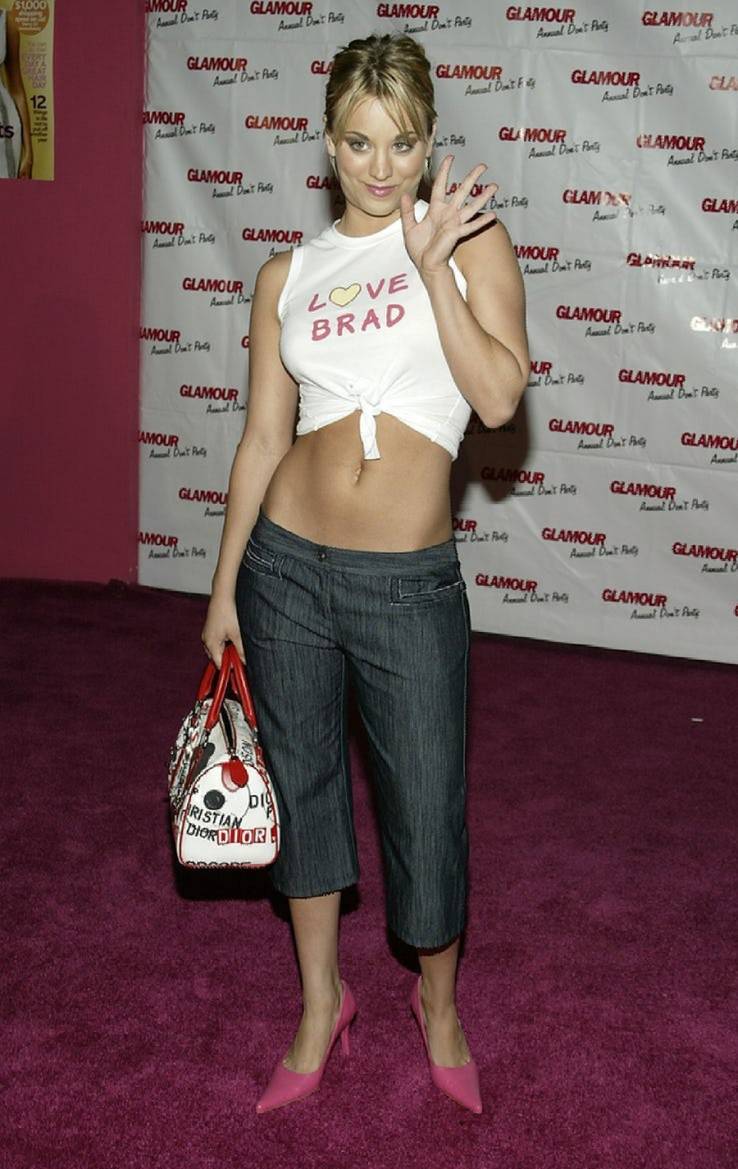 Once you're mega-rich and mega-famous, you'll probably find yourself looking pretty decent on the red carpet. Cut-out slinky dresses and flawless makeup are something we see over and over. Kendall Jenner has nailed it. Scarlett Johansson even has her own style. In this pic, Kaley has none, and we're not counting this colossal fashion fail as one of her greatest moments. As to what's wrong with it, we don't even know where to start. Showing as much flesh as possible? Congratulations, Kaley, on the 2002 Paris Hilton look. Holding a Christian Dior designer purse? Okay, so you're "earmarking" your celeb status.
Kaley got a giant moth tattoo on her back to cover up her wedding tattoo. "Because it was big enough to cover the numbers," Kaley told Ellen. Covering up this flashback? Good luck.
"When I get out, I feel like a million bucks," Kaley told Women's Health Mag. No comment. To be fair, this pic was long before Kaley was one of the highest-paid actresses on TV. If you're a regular person– that's not raking in $27.5 million in 2017— you can probably make your own fashion choices and still not look like this. Forbes may be ranking Kaley highly on the earnings front, but the fashion police are crying rivers.
15 TREATING OTHER PEOPLE BADLY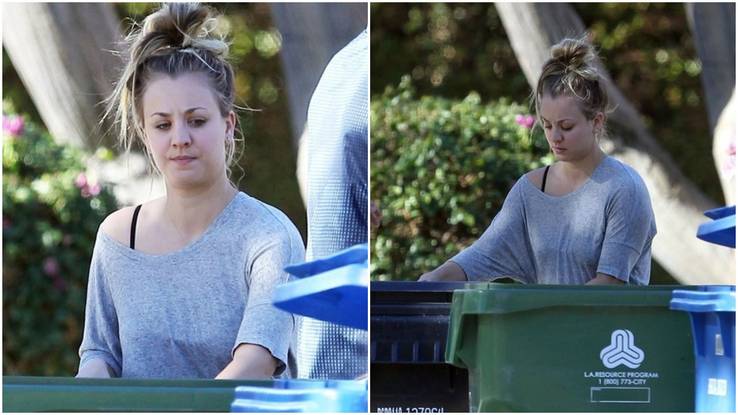 Celebs seem to have an interesting relationship with their trash cans. In 2017, the internet basically lost its mind when Kim Kardashian posted Louis Vuitton trash cans to her Instagram. Britney Spears basically dresses like she rifled through the trash (but we still love her). Kaley may be innocently taking out last night's leftovers here, but there's nothing innocent (or sweet) about her relationship history– even if her ex-husband was called Ryan Sweeting. Everyone knows that Kaley dated her on-screen love interest, Leonard, a.k.a. the real-life Johnny Galecki. Then OK! came out with this:
"Rumors are flying around that [Kaley and Johnny] are friends with benefits." Kaley was linked to multiple men in a six-month period.
Kaley waited just six months after her divorce to announce her new engagement. And don't think that she was sitting at home with Netflix and Ben & Jerry's. People linked her to the Arrow star, Paul Blackthorne, the country musician, Sam Hunt, plus, Johnny Galecki, all within six months. Just to clarify, those "six months" being the time she was supposed to be falling in love with her new fiancé. Of course, he comes with his perks, too. Karl Cook is an equestrian with a billionaire daddy. Karl proposed on December 1st, 2017– Kaley posted a dramatic and emotional pic. See you in another six months, Kaley.
14 THE DIVA DEMANDS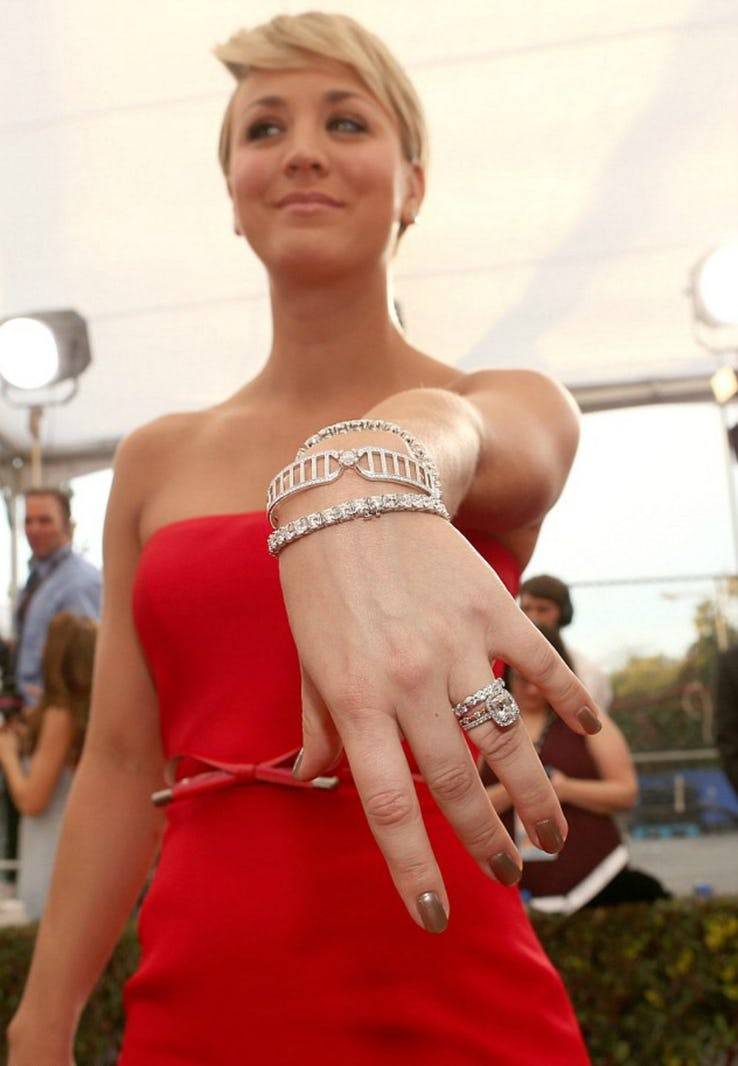 We thought we were safe. In this insane world of celeb demands, Kaley seemed like the level-headed, chilled celeb that Hollywood so desperately needed. Beyonce? She demands $900 titanium straws and hand-carved ice balls to "soothe her throat." Ariana Grande has people "carry her around like a child" because her feet can't touch the floor. As Business Insider and The Daily Mail threw us the world's most ludicrous demands, Kaley didn't stand out. She only joined them.
Kaley is such a diva, her own co-stars won't speak to her. "She flips out about makeup, wardrobe, even catering."
Behind the baby blue jeans and sweetheart face, there's a different Kaley (and her middle name is "diva"). According to IB Times, even Mayim Bialik "won't speak to [Kaley] unless it's necessary." Mood swings, taking her irritation out on her co-stars, and straight-up "flipping out" over minor details, like catering, are painting Kaley in a different light. For the girl who'll pick Cheetos out her hair and just eat them while gaming, Kaley is a million miles from Penny. Kaley's on-screen crew are reportedly so "distanced" from her, they basically want nothing to do with her. Of course, in this pic, Kaley is proving them all wrong.
Featured Today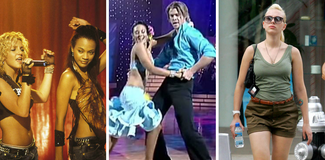 20 Embarrassing Things The MCU Cast Did Before They Were Superheroes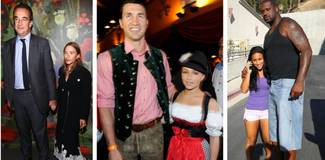 15 Surprising Celeb Couples With Dizzying Height Differences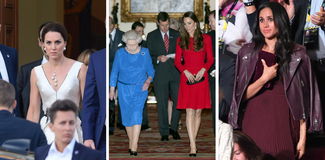 15 Signs That Kate Middleton Might Start Acting Like The Queen (Now That Meghan Has Arrived)
13 LEONARD JUST LOST HIS APPETITE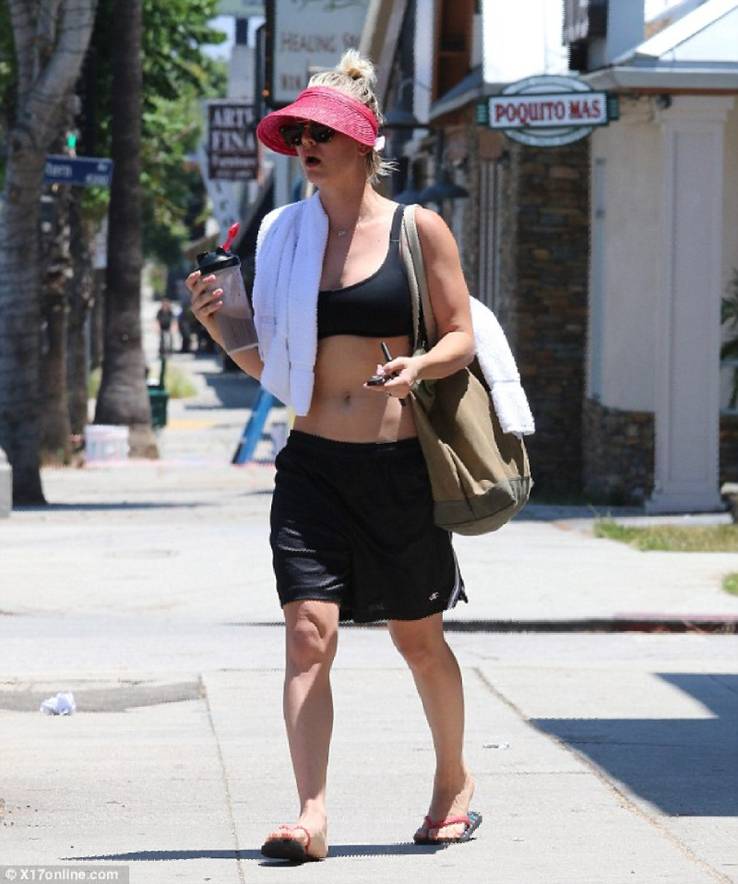 If you're wondering why Kaley is doing a (pretty bad job of) hiding here, it could be one of two reasons. The first? Looking like some post-apocalyptic survivor who suddenly decided that today's agenda would be: hit the gym and look like Britney. The second could be that Kaley managed to offend the whole of America back in 2016.
On July 4th, 2016, Kaley posted (yet another) pic of her dogs sitting on an American flag. Much like the dogs, the flag was on the ground. #IndependenceDay turned into #GiantOops– The US Flag Code dictates that Old Glory should not touch the ground (or be in any way used as bedding).
"Shame on you, Kaley. You lost a fan" was one of the Instagram replies. Page Six reported that Kaley ended up issuing an apology on Instagram. "I have the utmost respect for my country. I am a proud American in every sense of the word. I understand the American flag stands for our freedom and represents American heroes, past and present." Admitting she had "made a mistake," Kaley said that "living in the public eye can be extremely difficult." It's not hard, Kaley. When you're a major figure, do your research. Everyone else does.
12 THE UNFLATTERING FAKE BANGS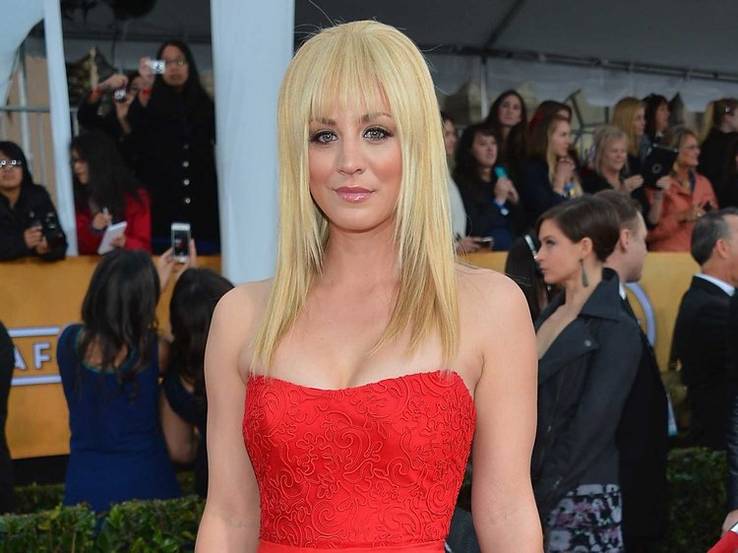 "Fake bangs almost ruined my career." We're not sure what's worse, here. The fact that Kaley wore fake bangs to the 2013 SAG Awards or the fact that she's shallow enough to think that they can ruin your career. When Business Insider reported that Kaley had paired her eerily fake-looking makeup with fake bangs, Kaley quickly found herself on "worst dressed" lists. "Misfired helmet-style hair" is how The Daily Mail reported Kaley's look, although fans had their own opinions.
"Far from bangin'" was one comment. Of course, the self-professed "insane" insecure Kaley had to go and make it a million times worse. She went on Jimmy Kimmel Live! to explain herself. Seriously. Do these people never learn? Kaley's explanation was that she had worn fake bangs to "hide a black eye and six stitches received on-set." Kaley claimed that Johnny Galecki had pulled a prank on her for the show's gag reel. Johnny had "fake punched" Kaley, leaving her bleeding.
Fickle and shallow as Hollywood can be, it can also be surprisingly open-minded. No-one minded when Ryan Philippe posted a selfie with his broken leg in a boot. Jennifer Lawrence had no problem presenting an award to Jodie Foster on crutches. Nobody would have cared about the bruise. This look? People definitely cared.
11 AN OUTDOORSY GIRL WHO IS NOT ALL NATURAL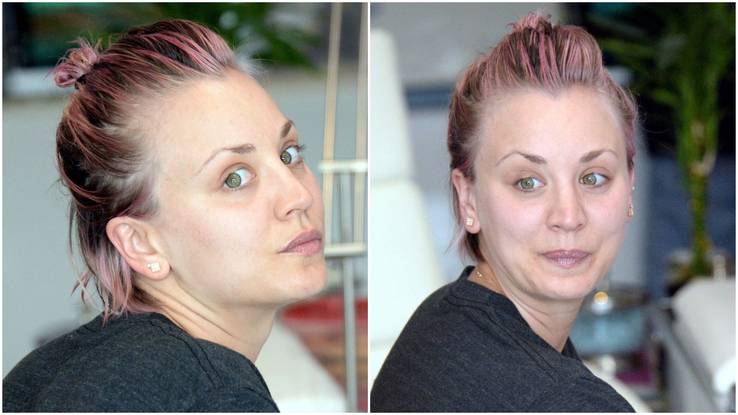 In life, you make choices. One of those choices is the kind of persona you want to portray. We do it in real life, and so do celebs. Theheroine who is single-handedly saving global poverty, one gracious smile at a time? Thank you, Angelina Jolie, for being our savior. The opinionated, interrupting jerk whose own wife cannot handle his "meltdowns," according to People? 'Sup, Kanye West. Kaley portrays an all-American, outdoorsy image framed by a love of horses (and an apparent inability to use the American flag). The reality is a lot of enhancements – the kinds that horses don't have. The Nebraska roots vanished the minute Kaley admitted to those "enhancements."
Kaley was photographed here while getting her nails done. Okay, nothing wrong with that. It's the whole picture, though. The bleary-eyed washed out look that says "too many late nights." The reports of the "two bottles of wine" Kaley can down by herself. Oh, and that tiny little thing we forgot to mention. The fact that this "all-natural," horse-loving girl has openly admitted that a fair amount of our Kaley is 100% not "natural." Once upon a time, this girl was full-on Nebraska. Hollywood does funny things to you, though.
10 REALLY PUSHING THE "SWEETHEART" IMAGE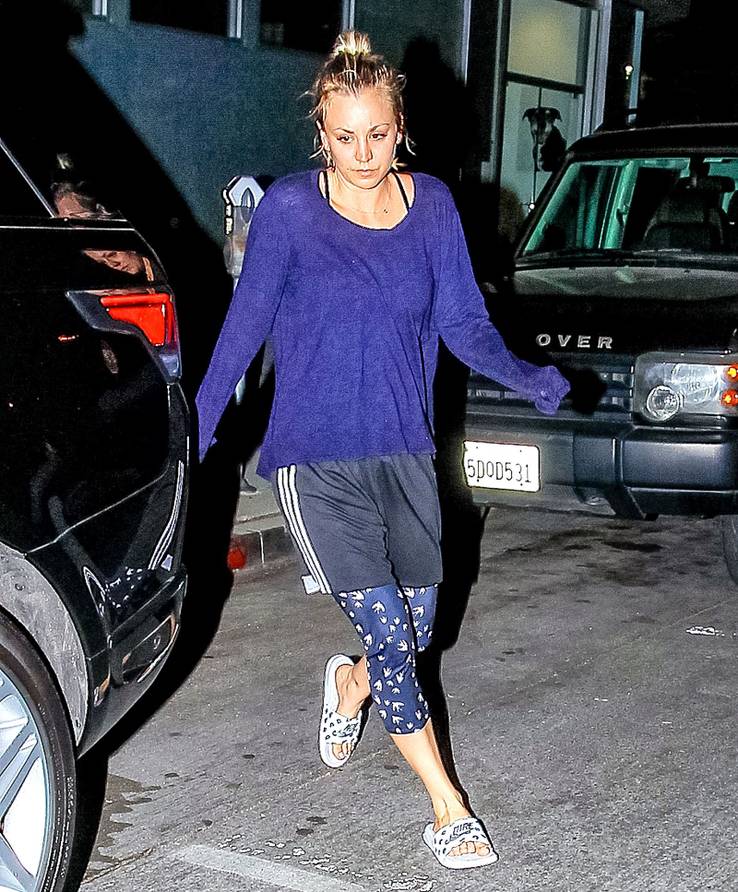 Kaley prides herself on her super-healthy, super-wholesome lifestyle. Horseback riding and vegan eating (minus the In-N-Out) are probably the reason that Women's Health Mag rocked up to her door for interviews. Kaley was more than happy to speak to them in 2016 about spinning and a microscopic breakdown of her refrigerator contents. "I tried spinning, I tried running, I tried Pilates," Kaley said, before making a statement that's so Hollywood, it hurts.
"When I found hot yoga, I fell in love with it and was like, this is my thing." Statements like that will fly when fans know that you're really into your health and fitness. When you're papped looking like this and your bar consumption is reported as being "by the bottle..?" It becomes less believable. Of course, in interviews, Kaley rises with the sun, and so begins her wonderfully wholesome day.
"When I wake up, I have the same little bit of peanut butter on toast every morning." For lunch, Kaley has half a sandwich– which Sheldon has already proved does not exist. When it comes to dinner, Kaley eats salmon and vegetables. Right. Except when she's being papped at In-N-Out. Or chows down on McDonald's right before the Emmy Awards.
9 THOSE STATEMENTS ABOUT WOMEN'S RIGHTS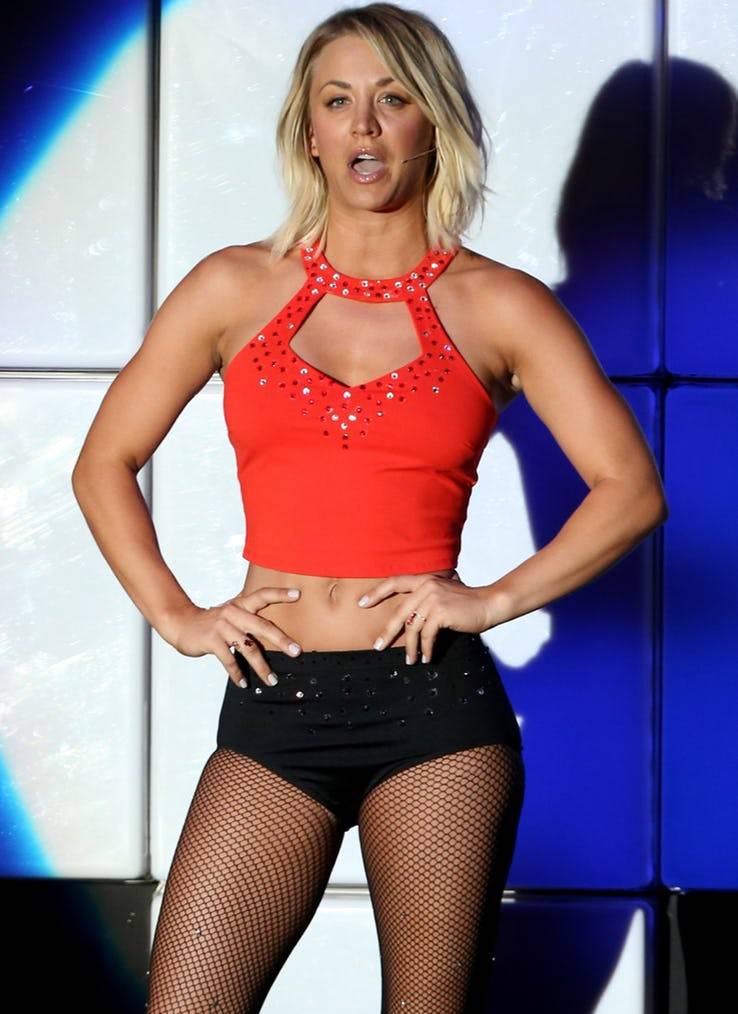 Pro tip: Posing like this and making statements on feminism do not mix. Kaley came under major fire in 2014, when once again, she hadn't thought through what she was saying. Kaley's Redbook interview will forever be remembered for its catastrophic feminism fail– Kaley, when it comes to being a feminine-positive woman, you might want to take a leaf out of your co-star, Mayim's book. Oh, wait. Mayim barely talks to you because you're such a diva. Saying that feminism isn't really on her mind, Kaley said: "I was never that feminist girl demanding equality, but maybe that's because I never really faced inequality." When feminists around the world slammed Kaley for that statement, Kaley said that "things can be taken out of context."
"Of course I'm a […] feminist. Look at me. I bleed feminism." Kaley didn't stop there. Proud of the feminism she claims to love, Kaley continued to tell Cosmopolitan that feminism was suddenly good in her books. "I get equal pay to my male costars on a big show. I have my own home. I'm as independent as you could possibly be." Um… breaks down crying from one fan comment, one failed marriage, and engaged to a billionaire trust fund boy? Sure, feminism is totally something you understand, Kaley.
8 WEREN'T THEY SUPPOSED TO DELETE THIS ONE?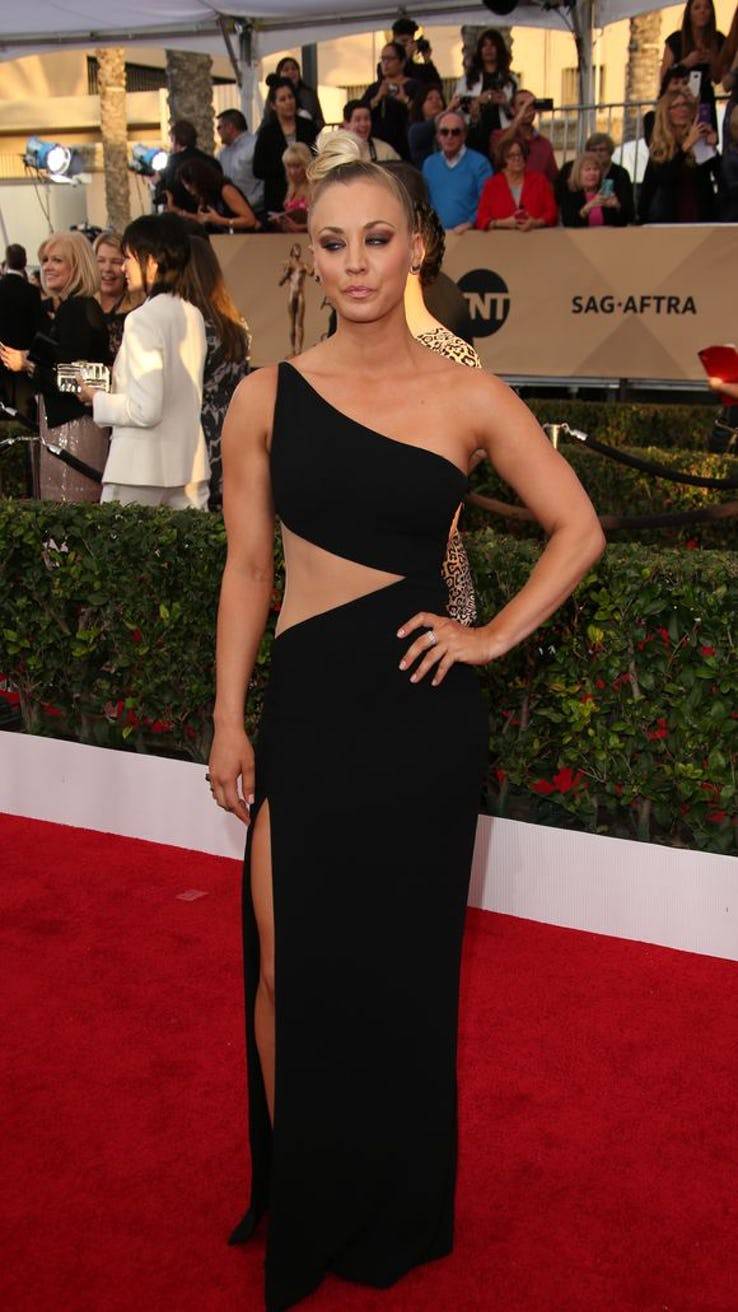 Kaley is no stranger to the red carpet. Alongside her $51 million net worth, this actress has many awards to her name. Those, she'll happily share with the fans. Pics like these? Less likely. Considering Kaley's previous red carpet fails, she did a fairly good job at the 2016 SAG Awards. The Penny shorts and plaid shirts were replaced with a cut-out black dress and strappy heels, although the hair is still sitting at a solid "questionable." You can find thousands of pictures of Kaley at this ceremony– generally looking red carpet-ready. Then there's this one. Much like Kaley's personal life, the smiles feel like one giant PR stunt.
Kaley kept quiet about the brief engagement she had back in 2012. People did not. Back in 2012, Kaley was briefly engaged to Josh "Lazie" Resnik, an addiction specialist. Kaley was 26 at the time. Given that Kaley can get divorced and engaged within six months though, she clearly hasn't done much on the "maturing" front. Josh (who has since vanished off the face of the earth) proposed during a quiet dinner, according to ET. Not much time passed before Kaley was saying: "I'm not engaged anymore." Is this just the face Kaley pulls for each guy she gets engaged to?
7 STILL FIGURING OUT THE CHECK ENGINE LIGHT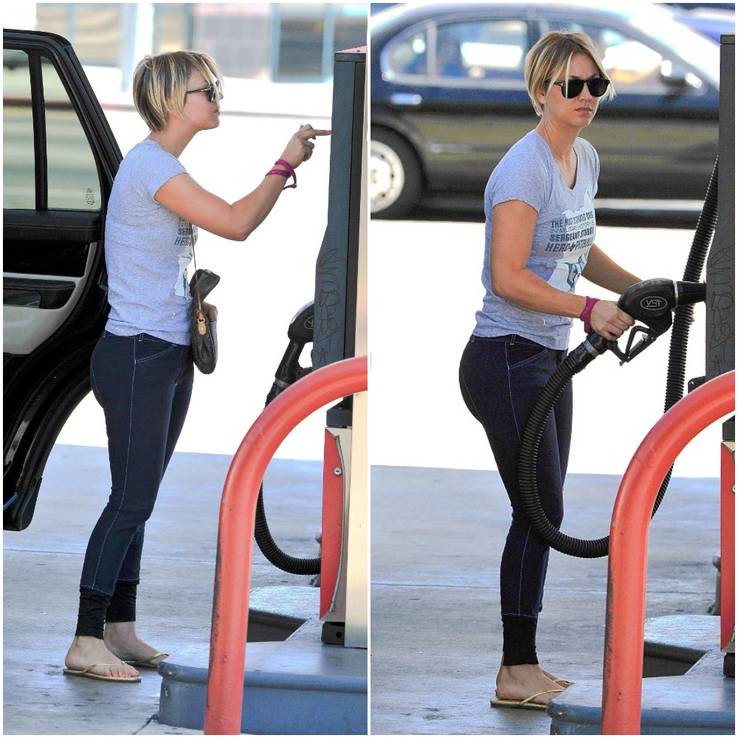 It's probably the biggest recurring gag in the whole show. BBT fans will be very familiar with Penny's rather nonchalant attitude to, well, most things. In particular, though, the "check engine light" that flashes as a warning in season one (and for all we know still is). For Sheldon, Penny's carelessness is of great concern. For all the triple knocking he does, Sheldon isn't a bad friend. He accepts Penny as the irresponsible young woman that she is. An irresponsible sitcom character is fine. An irresponsible "role model" of a celebrity is not.
Kaley's personal life is more of a mess than Penny's apartment. Behind the engagement ring, there's an apocalypse of flings, bad relationships, and "leading guys on."
Ryan Sweeting's supposed substance issues were the cause of their breakup, according to Kaley. "You can love someone so much, but if you don't love yourself, it doesn't matter, because you can't accept love," she told the New York Post. By 2018 though, Kaley was saying that her ex-husband had "ruined the word marriage for her." And yet, she is engaged? Maybe Kaley should do what Penny does? Keep away from things she doesn't understand? At least, stay away from backstabbing comments, like: "That wasn't my fault– that was his."
6 THE SECRETIVE SUPERMAN DATING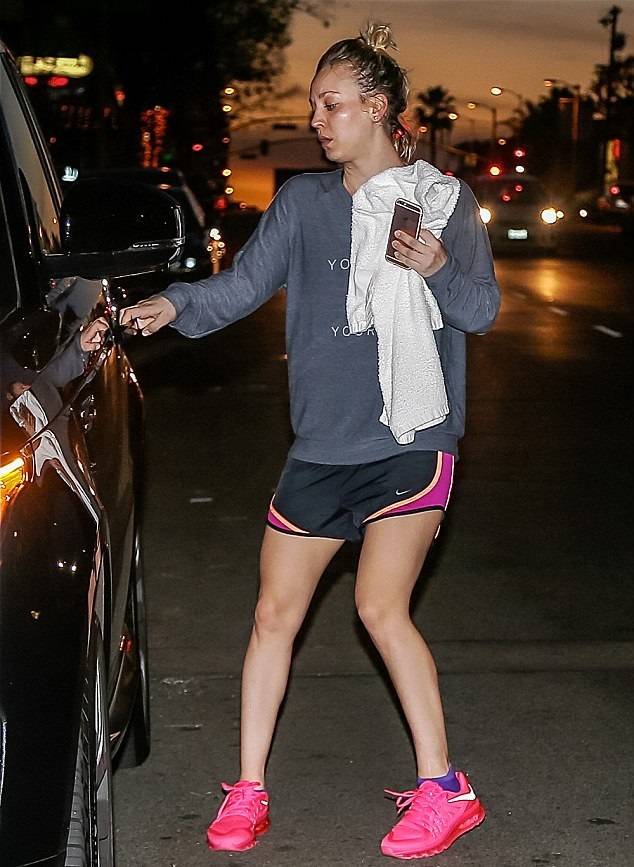 Oh, look. There's even a picture to match. Kaley's Golden Girl image has been tearing at the seams for a while, now. Keeping up with Kaley's personal life is easy on the surface. One marriage, one divorce, and one tearful and emotionally dramatic 2016 engagement to Karl Cook. Then come the reports that Kaley is still "shading" her ex-husband, Ryan Sweeting. Dig a little deeper, though, and there's just a huge pile of guys. They're like skeletons in Penny's otherwise clothes-filled closet.
"Superman," Henry Cavill is just one of the many skeletons in Kaley's closet. They had a two-week fling. "I had no one following me until I met Superman," Kaley said.
As The Daily Mail reported that their fling was "just a PR stunt," Kaley kind of came out and proved it. In an interview with Cosmopolitan, Kaley showed us what nobody wants to see. An inflated ego. "I had no one following me until Superman," she said. What? The guy doesn't have a real name? "I've been in this business for 20 years." Thanks for reminding us. "The recognition was crazy." Good enough for two weeks though, right? Henry is set to appear in Mission Impossible- Fallout and Justice League Part Two. Kaley? Well, there's her much-awaited The Flight Attendant movie…
5 THE DRAMATIC POSING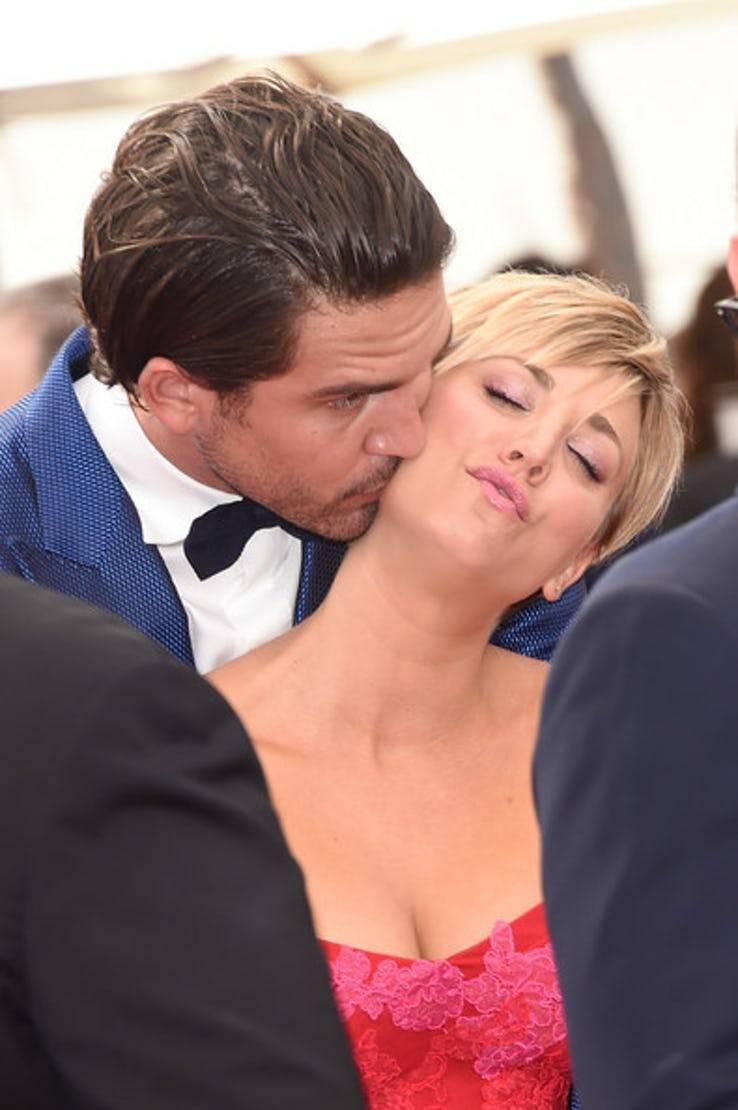 It's annoying. Red carpet events are dramatic enough without stars layering on the gestures. In 2014, Kaley was attending the 66th Primetime Emmy Awards with her then-husband, Ryan Sweeting. In a way, it works out. Kaley's short-lived relationships just about give her the opportunity to show up to each award ceremony with a different guy– Kaley's marriage to Ryan lasted a total 21 months. Instead of looking in love, Kaley almost looks like Ryan is her property. That said, given the pattern of how quickly Kaley keeps finding herself "happily engaged," maybe she should be renting, not buying?
Kaley dated Ryan for three months before getting engaged, according to The Daily Mail. For her current beau, Karl Cook, Kaley doubled it. Six months, though? "Thinking it through" isn't what we're seeing, somehow. It's also definitely not what we're hearing.
"I knew I just had to be patient… I had to go through a lot of things, but it brought me to Karl," Kaley told Cosmopolitan. "I honestly thought I wouldn't get married again."
Going out on a limb here– you don't have to keep getting married, Kaley. Particularly since you've been "in this industry for 20 years." Angelina's three failed marriages? Tom Cruise's successful love life? Actually, for all the "controlling" rumors surrounding Tom Cruise's marriage to Katie Holmes, Kaley's body language seems to be pulling a pretty good Tom in the next pic…
4 THE QUESTIONABLE BODY LANGUAGE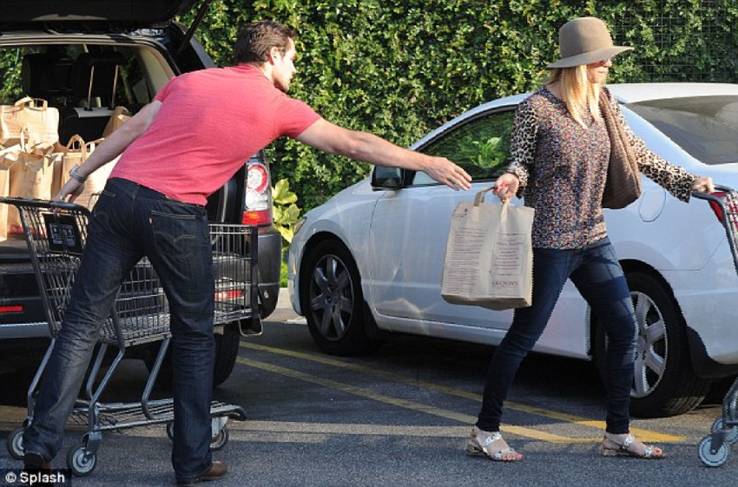 When you're a Hollywood actress, perfecting your body language is part of the job. Penny does it so well on BBT, she can deliver her opinion without any words. The literal shock of realizing just what she'd gotten herself into with those nerds was brilliant. It gave us plenty of Penny's "shock face," eye rolls, and literal… what? Kaley has graciously reminded her fans that at the age of 32, she has "been in the industry 20 years." Not untrue. Kaley started out young in some pretty adorable Barbie commercials. What's less adorable here, is her body language. Whatever Kaley isn't saying here, her body language is doing for her. After her divorce, Kaley deleted her ex-husband from the digital space.
Kaley deleted any traces of Ryan Sweeting the day before announcing her divorce, according to Us Weekly. The sad part about that is how "normal" that's become– not to mention how it encourages fans to behave in a similar fashion. That's the kind of behavior we'd expect from drama queens like Blac Chyna. With every pic of Kaley we've got that she doesn't want fans seeing, we're learning something. The "sweetheart" Kaley is strictly reserved for Penny. Then there's the stuff that Kaley literally wants to be hidden forever…
3 THE PICS KALEY ACTUALLY DELETED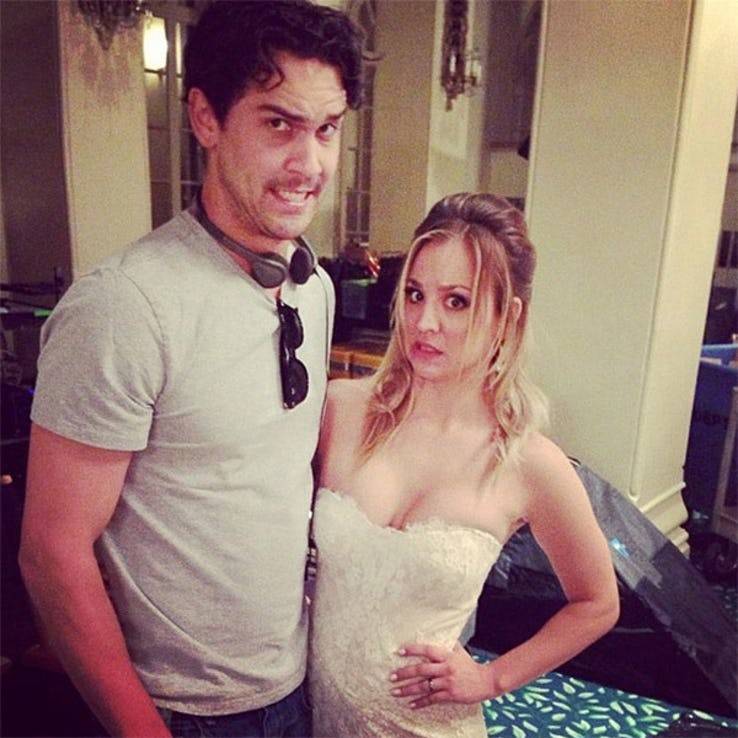 Alongside Ryan Sweeting himself, this is just one of the pics that Kaley swiftly deleted as she tried to erase her ex-husband from her life. Most celebs will at least make an effort to look happy with their partner. If this wasn't a giant red flag that it wasn't going to work out, we don't know what is.
Kaley and Ryan had a pretty shambolic timeline. In August 2013, Kaley had ditched her "two-week fling" with Henry Cavill and was introduced to Ryan by mutual friends, according to E! News. With Kaley having been a nationally ranked amateur tennis player and Ryan being a pro, they had a lot in common. Kaley got engaged to Ryan after just three months. For her current fiancé, it was six months.
"From day one I just knew immediately, and it's been magic," Kaley told ET while she was still married. "We grew up with the same people, we just never met. So I kind of feel that I've known him my whole life." In November 2013, Kaley denied that she was pregnant. In December 2013, fans got pics of these two on their "dream vacay" in the Bahamas. Then came the great decisions. Ryan got a Kaley tattoo on his forearm, while Kaley inked Ryan numerals on her back. The ink on Kaley's divorce from Ryan was barely dry before she announced her engagement to Karl.
2 LITERALLY NOT CARING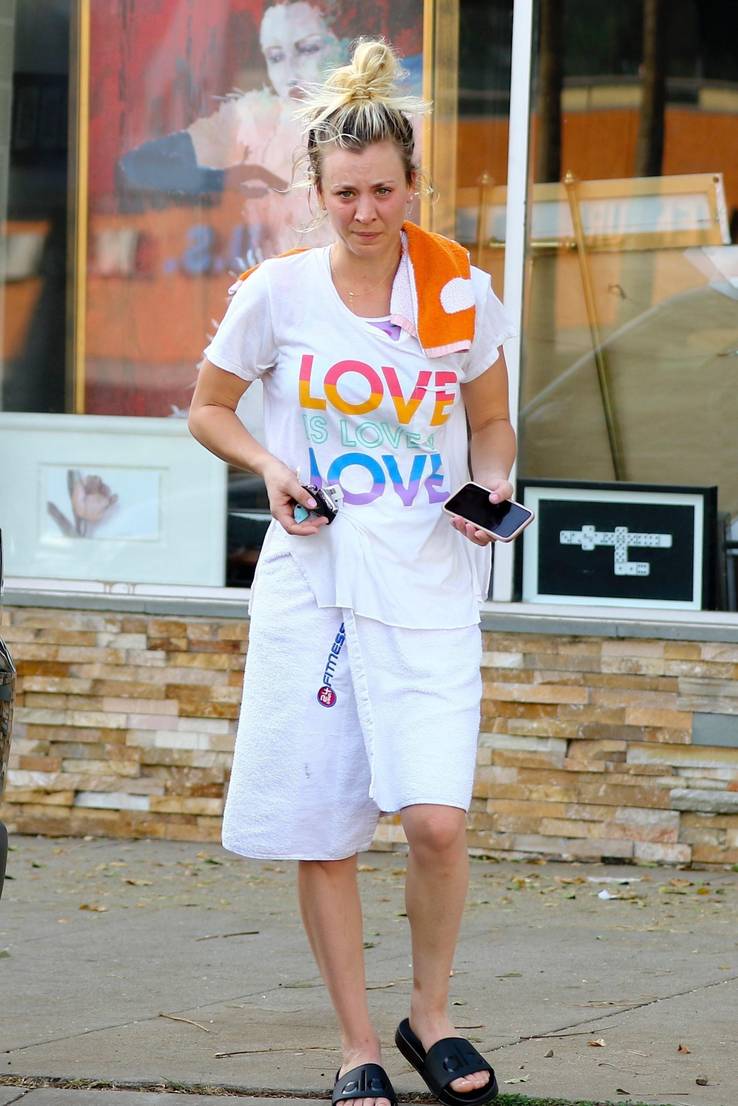 If your personal life is falling apart, the least you can do is look like you've got it together. Living in Hollywood is basically the educational handbook for doing just that. Chris Pratt and Anna Faris managed to "hold it together" before announcing their divorce. Aside from those hotel balcony arguments that caught Angie and Brad Pitt in an awkward moment, nobody knew that anything was up. Walking around with a t-shirt that says "love" on it three times…? Correct us if we're wrong, but Amazon does sell t-shirts that are plain.
"My beautiful angel" and a painful "we're totally getting divorced, can't you tell?" were two messages Kaley captioned her social media pics with. These were pics of her with Ryan Sweeting.
In 2015, Kaley was laughing off divorce rumors, according to E! News. Her way of doing it? Posting a bunch of loved-up pics with Ryan with: "#rumors #notpregnant #totally married." They were even followed by "We are totally getting divorced, can't you tell?" Er, we can now. Those were from August 2015. By the month of September, "irreconcilable differences" were the words being used to describe Kaley and Ryan's split. "It all did move quite fast on paper, but we really did know!" Kaley had told David Letterman on The Late Show– back when she was happy. Too little, too late?
1 THE CROWN THAT WON'T LAST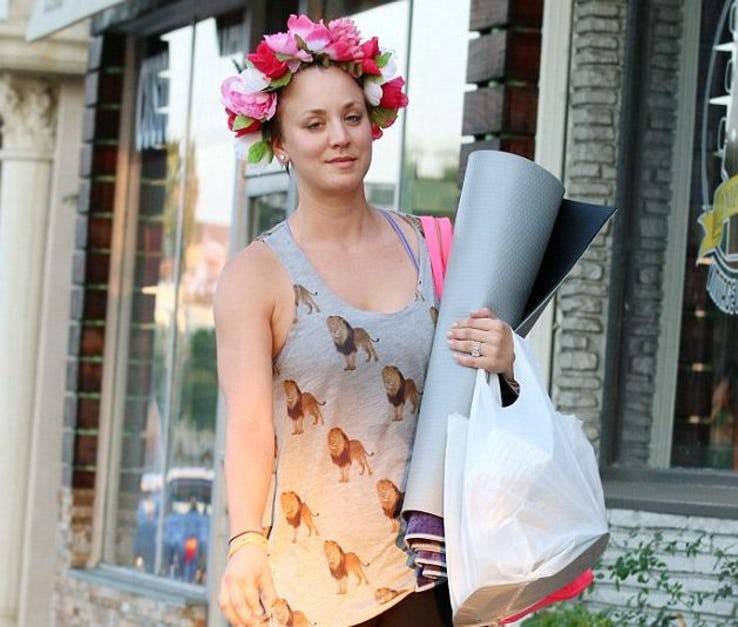 Kaley didn't crown herself "The Queen of sitcom TV." We did. 8.31 million viewers watched season one of The Big Bang Theory. By the time season 11 aired in 2017, that figure had risen to 18.63 million. The show is one of the most-watched sitcoms in history and with good reason. Sheldon's Cheesecake Factory orders are just as legendary as his triple knocking. Leonard and Penny are also a pretty awesome couple– although, Amy and Sheldon aren't far behind. Kaley has had her Walk of Fame moment, although, in this floral crown number, there's a "walk of shame" aspect.
For someone as "chilled" and into her horses as Kaley, the high-maintenance statements just don't add up. "My husband threatened to throw my phone in the pool," Kaley told Cosmopolitan regarding her obsession with image. On August 8th, 2014, Kaley stepped out for a yoga session in the most bizarre outfit of all– this floral crown.
Hollywood crowns are something you earn. Jennifer Lawrence is earning hers fast. So is Margot Robbie. Jennifer Aniston (whom Kaley may as well look up to forever) never stopped wearing her one. 20 pics down the line though, Kaley isn't just looking to be ditched by Hollywood. She's playing: "He loves me, he loves me not" with every guy she meets. Her fanbase is falling apart. The fact that you clicked on this is living proof. For all your BBT Facebook friends, hit share on Facebook and get these pics out. Kaley won't, so it's in your hands…
Source: Read Full Article