Nobody's perfect, right? Well, Dove Cameron might be an exception to that rule. Dove is only twenty-two years old, but she is already making her mark on the entertainment industry and growing a massive audience. She got her big break on the Disney Channel show Liv and Maddie—audiences and critics alike were super impressed at her ability to play two twins and make them completely different characters! And unlike many actors who got their start on Disney Channel as teenagers, she has gracefully stepped out of her comfort zone as a performer without having a quarter life crisis. She seems like the rare Disney Channel star who can make an easy transition to other kinds of work in Hollywood. People already have her pegged for great things.
She plays Mal in the Descendants films, and she is currently working on the third instalment of this series. She's also playing Ruby in Agents of S.H.I.E.L.D. Her new role will surely propel her to even greater heights of fame. Wanna stay up to date with all of her new projects? Here are 20 reasons why you and everyone else should be following Dove on social media.
20

She Posts Cool Behind-The-Scenes Photos From Her Movies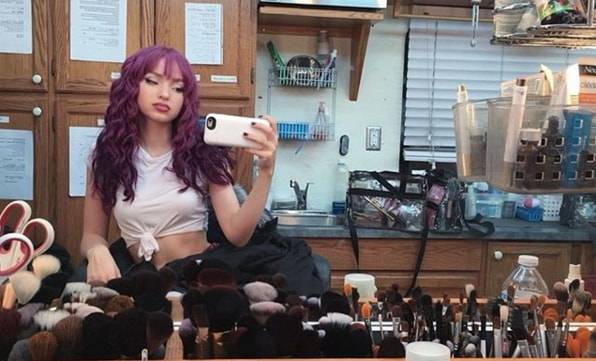 If you're a big fan of the TV shows and movies that Dove has starred in, you're probably already following her on social media—but if you do like seeing her on the big screen and you haven't already hit that follow button, go ahead and do it now!
Dove often shares little behind the scenes photos from the sets of her film projects on Instagram. She also shares funny tidbits on Twitter that you probably won't hear in any interviews.
So basically, if you like Dove's work and you want to find out more about her latest projects and acting endeavors, you really need to be following her. She tells her fans things that she doesn't always reveal to the media, so you'll be the first to know about any news related to her life. It will feel a little bit like you guys have actually become real friends.
19

She Wants To Empower Her Female Fans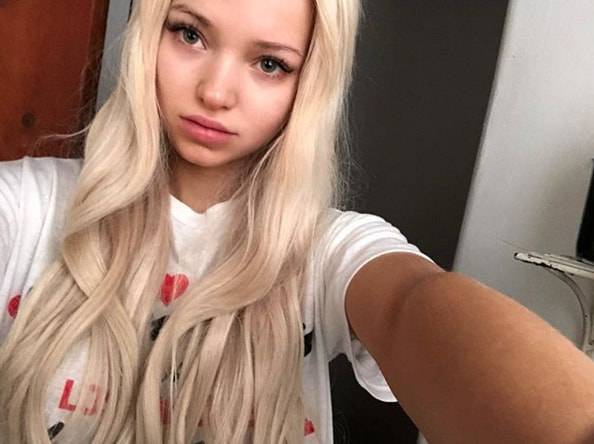 As we said before, Dove always likes to keep things positive. But that doesn't mean she won't speak out when the time if right. If you follow Dove on Twitter or Instagram, you will see that she is super outspoken when it comes to female empowerment. Dove is a proud feminist, and when you look at the projects she takes on, it definitely shows! She is always playing strong women who young girls can look up to, and one of her goals is to fight back against stereotypes. Plus, there are plenty of guys who are fans of Dove, too, and hopefully they will learn a few things by following her!
She wants her female fans to wake up feeling empowered and confident each day, and she is always taking on parts that reflect this.
We need more young women like Dove out there setting a good example for their female fans!
18

She Sees The Good In Everyone And Everything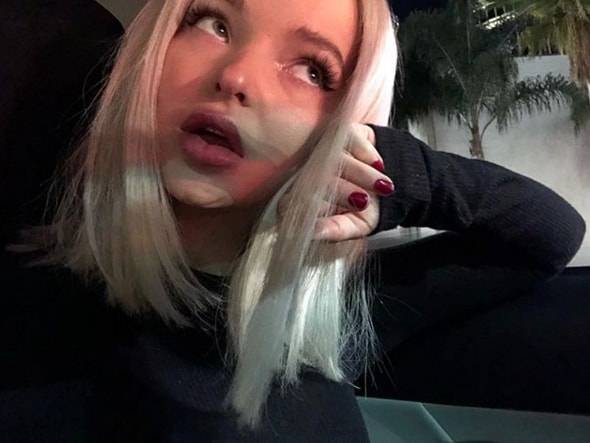 If you spend just a little bit of time on Dove's Twitter feed or Instagram page, you will see that she has no room for negativity in her life. In fact, if you check out her Instagram bio, you'll see that it reads, "I believe in angels. Something good in everything I see." It's easy to see how Dove has seemingly managed to just attract so many cool people and amazing opportunities into her life.
Although she has struggled with many different issues over the past few years, she still sees the good in everyone. Imagine if everybody had this mindset?
The world would be a much more kind and forgiving place! Following Dove might help you adopt this mindset, too. Staying positive and choosing to forgive and accept other people when you could choose to hold a grudge instead can totally change your life—just follow Dove's example and see!
17

She's All About Positive Vibes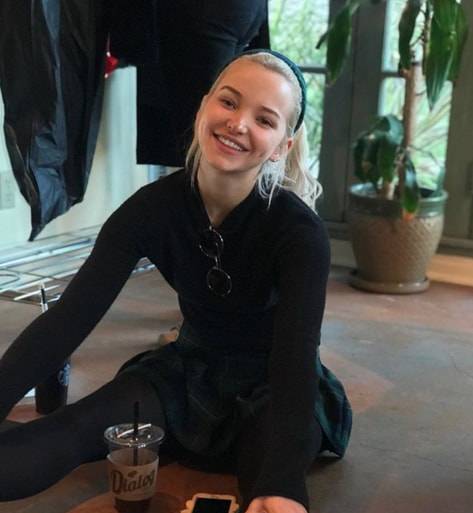 Okay, this is one of the biggest reasons that everyone should be following Dove on social media—she always has a positive attitude, and her cheerful outlook is just infectious! So if you need a little happiness boost in the middle of the day, just spend a couple minutes scrolling through Dove's feed and watch your mood change for the better. Seriously, all this girl wants to do is make her fans feel better about themselves. She has an amazing outlook on life, and she knows that whatever you put out into the universe will come right back to you! So she is very conscious of only posting about positive things on social media. That doesn't mean she won't call people out if they're being nasty—it just means that she does not use social media to complain about anything going wrong in her life because she wants to make people smile.
16

Her Personal Style Is So Unique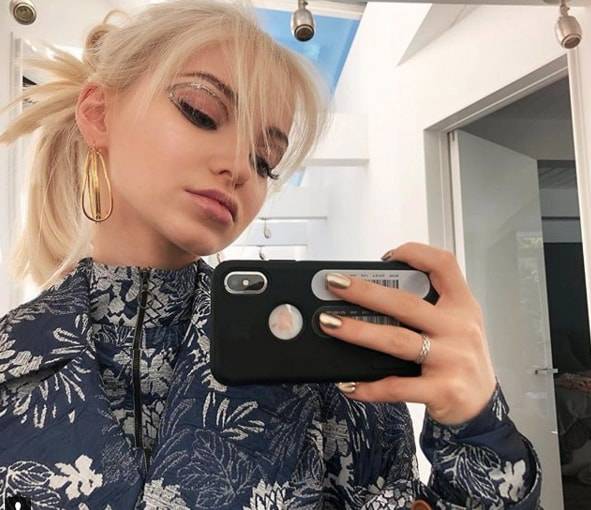 We already discussed how Dove is basically a beauty guru, but she could totally be a fashion guru, too. Her personal style is amazing! She always seems to be finding unique pieces that you wouldn't see on anyone else in Hollywood. She accessorizes with lots of amazing jewelry, and you are just as likely to see her rocking an all black outfit as you are a more colorful ensemble.
Honestly, who else could pull off that jacket?
We think that the various roles she has taken on over the years have inspired some of her looks, especially her character Mal in the Descendants! After scrolling through her Instagram for a bit, you'll be hitting up thrift stores and department stores alike trying to recreate her looks. Maybe we should just tweet at her and ask if she would ever consider starting a clothing line. We would drop some serious cash on those clothes.
15

She Uses Her Platform To Express Her Gratitude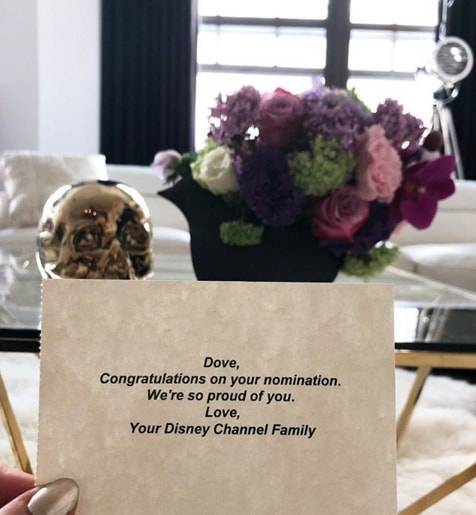 Dove has worked very hard to get where she is today. But just like anyone else, she has had to accept help from other people along the way. Some people might get famous and forget about everyone who gave them a helping hand, but not Dove. She is always using her platform o express her gratitude for everyone who made it possible for her to make it in Hollywood. Just look at this adorable photo that she posted on her Instagram.
After she was nominated for an Emmy for her work on Liv and Maddie, Disney sent her this congratulatory card and flowers.
Naturally, the first thing she did was hop on Instagram to give them a shoutout and thank them for giving her a chance when they cast her for Liv and Maddie. It's always nice to see a celebrity who remembers where they came from.
14

Her And Her Boyfriend Are #Goals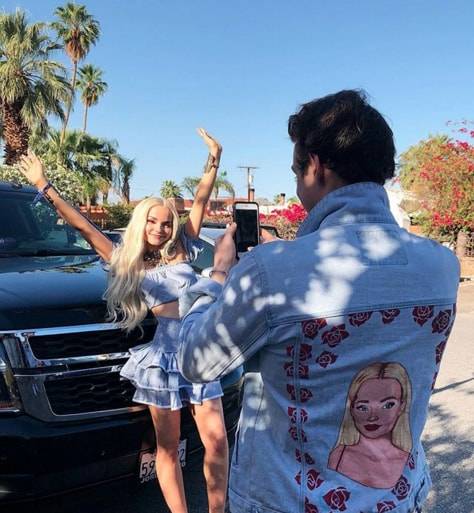 Okay, yes, that is a photo of Dove's boyfriend wearing a jacket with her face on it. Totally extra? Yes. Totally adorable? Also yes. How many guys out there would be willing to do something like that? We're willing to bet the answer is "not many." She is currently dating Thomas Doherty, who is one of her fellow cast members in the Descendants series. She is always posting cute photos of the two of them hanging out together, traveling the world, and just generally being #relationshipgoals. Seriously, after looking at just a few photos of the two of them together, we guarantee you'll be sitting there wondering, "Um, where can I find my Thomas?" They clearly have so much fun working together, and Dove is head over heels in love with this guy—just look at how happy she is in this photo! These two were definitely meant to be.
Featured Today
15 Secrets About Tom Cruise Only His Kids Can Tell Us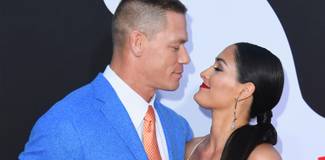 John Cena Tweets After Splitting From Nikki Bella

10 Celebs Who Rely On Their Nannies For Parenting (And 10 Who Raise Kids On Their Own)

13

She Is Always Sharing Sweet Moments With Her Family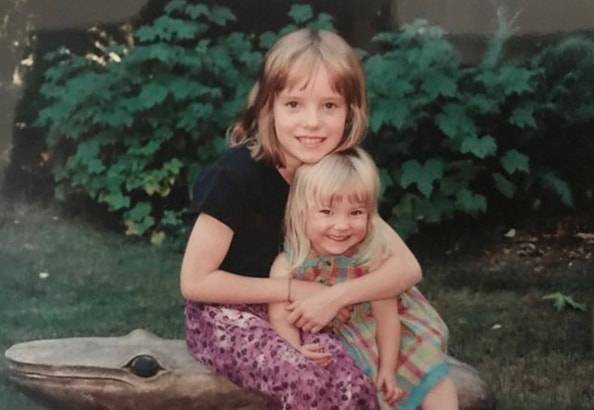 Dove is clearly very close with her family, and she has actually used to social media to open up about family matters that she typically keeps quiet about offline. When Dove was eighteen, her father passed away, and this was obviously a very difficult time for her family. She rarely talks to the press about this time in her life, but she posted a touching tribute to her father on Instagram in his memory. She also posts old photos of herself with her mother and sister. Just look at these two girls—Dove and her sister look so much alike.
It's sweet that Dove posts about her family on social media. It gives her fans a little behind the scenes look at her life and shows them a side of her that they normally would not see.
It's like a sneak peak at what her life is like when the cameras aren't rolling.
12

She'll Give You Gorgeous Makeup Inspiration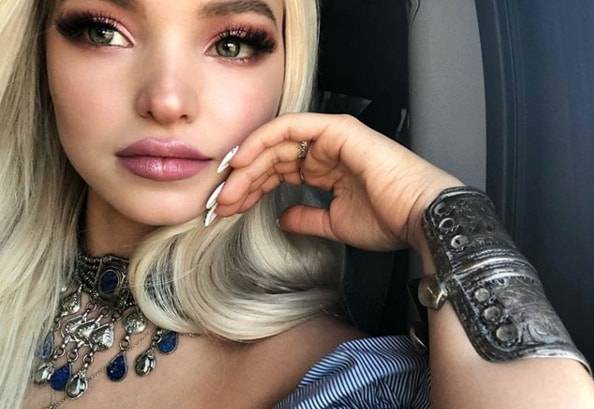 Dove is a natural beauty. Seriously, this girl is just gorgeous—if she has not thought about modelling yet, don't be surprised if she goes down that route in the future. Even though Dove definitely doesn't need makeup to look her best, she clearly enjoys wearing it, as you can see from this photo posted on her Instagram.
If you're looking for incredible makeup inspiration, look no further than Dove's Instagram! Sure, you could follow beauty gurus and get step by step tutorials, or you could get some creative ideas from Dove and make the look your own.
She's a big fan of shimmery eye shadows—particularly with pink undertones—and dramatic red lipstick! Is there any look that screams "Classic Hollywood" like bold red lipstick? Nope! If you have a similar skin tone, eye color, or hair color to Dove, you need to be following her starting, like, yesterday.
11

She Is Always Boosting Up Her Friends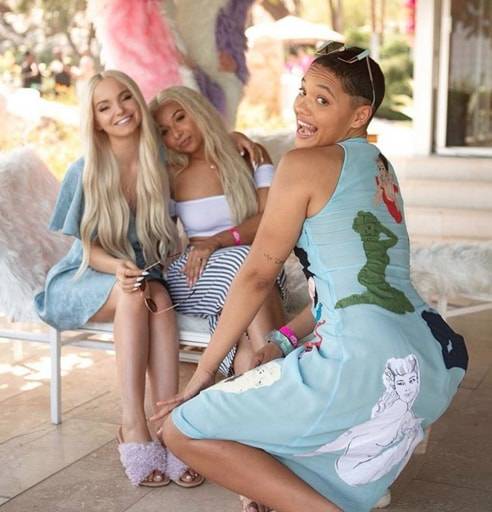 Dove always seems to be using her platform for good—that's why she is such a great role model to her young audience! Just look at this adorable Instagram photo of her with some of her close friends at Coachella. Dove could make her social media platform all about her, and her fans probably wouldn't mind—but instead, she also uses it to give her close friends a shout out every once in a while! Dove has lots of friends who aren't famous at all, but to her, that doesn't matter. She still supports them one hundred percent, and it's clear that she doesn't choose her social circle based on money or status.
She just sticks with people who bring her joy, no matter how many followers they have or what their job title is.
Wouldn't the world be a better place if everyone took an example from Dove on their friendships?
10

She Shares Awesome Travel Photos With Her Fans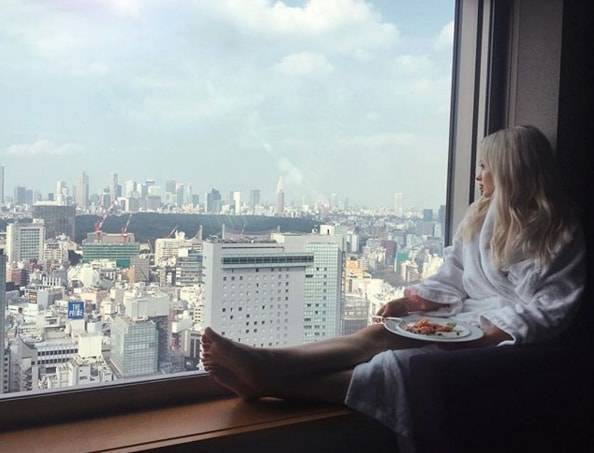 Naturally, Dove gets to do a lot of traveling for her job as an actor. She flies all over the place for interviews, talk show appearances, filming commitments, and just to spend time with family and friends. All of that traveling might sound amazing to us, but for her, it probably gets exhausting after a while. Luckily for us, we get to live vicariously through her on her Instagram, and we don't even have to deal with the jet lag. Just check out this photo she posted of her having breakfast in her cozy pyjamas, looking down at a bustling city. Doesn't that sound amazing? Unfortunately, we can't all live like the celebs do, but we can get a little piece of that lifestyle by following Dove on Instagram. So if you want to tag along on her next adventure, you definitely need to hit that follow button and stay updated.
9

Her Career Is Taking Off Right Now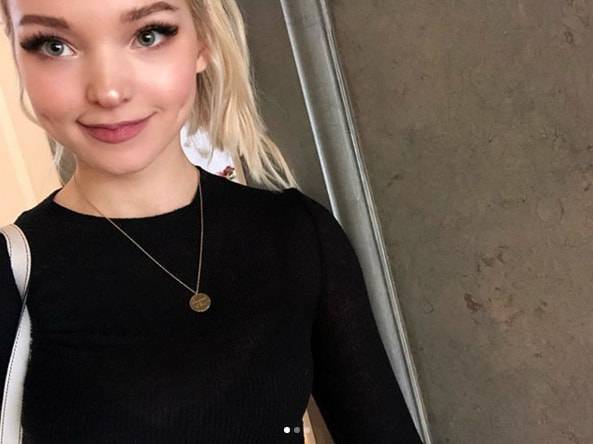 Now, some people may write off Dove as nothing more than a "Disney actress," but this could not be further from the truth—her career is totally blowing up right now, and if you want to come along for the ride, you need to follow her on social media to stay in the know. Yes, her time on Liv and Maddie has ended, but if you like fantasy musicals, you will definitely want to check out the Descendants series that she stars in. Fantasy not quite your thing? Well, what about superheroes? Then you should tune into Agents of S.H.I.E.L.D., where she plays a totally different kind of character. She has also acted in musicals and is currently working on her new single, which she tweeted about a while ago! So whatever you're into, Dove is probably working on it right now. She is the definition of a triple threat.
8

She Personally Interacts With Her Fans Almost Every Day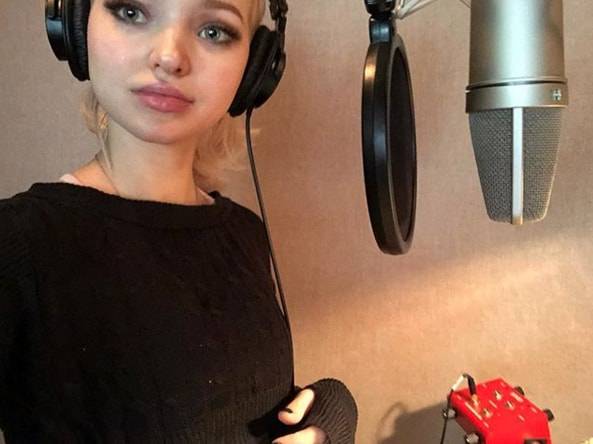 This is probably the best part of following Dove on social media—she replies to her fans all of the time!
If you have any burning questions for Dove, just hop on Twitter and send her a nice tweet. There is actually a pretty good chance that she will see it and answer.
However, she does not respond to comments on Instagram as frequently, so Instagram isn't the best place to get in touch with her (although by this point, you already know that you should be following her on there anyway). Twitter is definitely the best platform for that. She will talk about anything and everything with her fans. It's so sweet to see a celebrity who loves their audience as much as Dove does. She never acts annoyed by their time or attention. She is always happy to chat with her fans whenever she has a free minute.
7

Her Posts Balance Out All The Negativity Online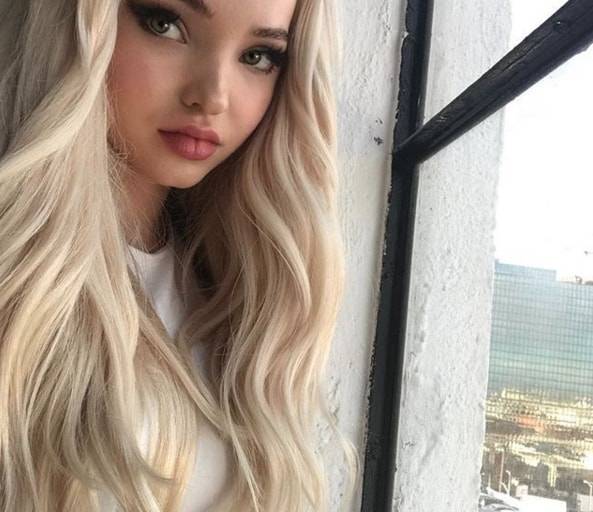 We all know that social media can be filled with negativity these days. Actually, not just social media—all media can be super negative! Seriously, if you want to ruin a good mood, just turn on the news for a few minutes and take a look at everything going wrong. But honestly, just because many people with big platforms tend to focus on the negative doesn't mean that the world is ending. There are also plenty of other people out there who would rather spread positivity.
If you're tired of going on social media only to scroll through one negative post after another, you should definitely follow Dove.
She cuts through all of that noise and talks about everything that's actually RIGHT with the world. So if you would rather follow people who brighten up your mood rather than bring you down all the time, just check out Dove's Twitter.
6

She Encourages People To Love One Another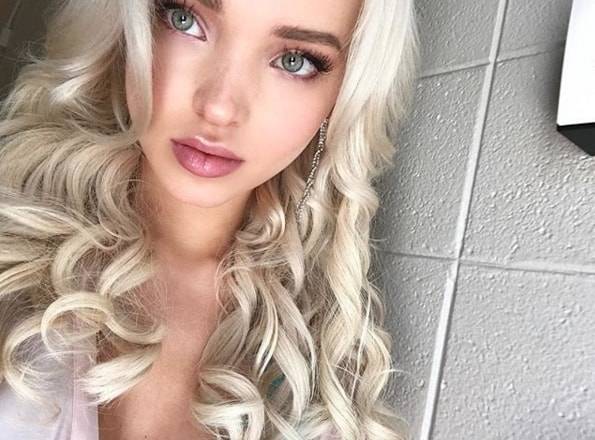 This is one of the sweetest things about Dove—she is always using her platform to encourage people to be a little kinder and just love one another. On both Twitter and Instagram, she has openly talked about the fact that she was bullied when she was young. She posted about her life before she started acting and revealed that girls from her school did not like her and would say cruel things to her on a daily basis. We can't imagine that anyone would act that way towards Dove now, but it just goes to show you that anyone can rise above bullying. Maybe this is why she is always trying to boost up her family, friends, and fans—she knows what it's like to be discouraged, to be overlooked, to be disrespected and left out. After going through that, she does not want anyone else to feel that way.
5

She Gives Her Fans Great Life Advice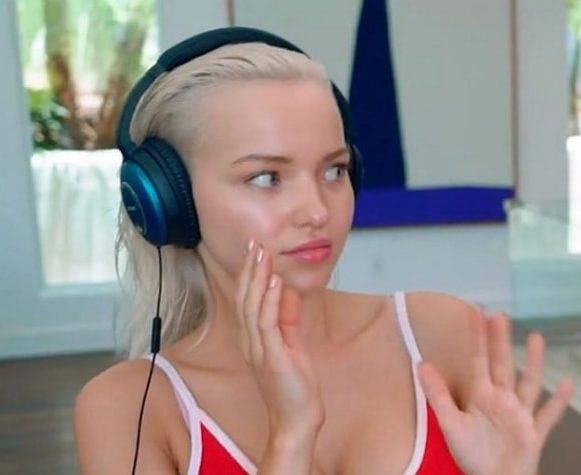 Okay, we've spent a little while talking about how much Dove loves her fans—but did you know that she will literally dish out personal life advice when they tweet at her? Seriously, it's the sweetest thing you'll ever see on social media. For example, recently a few of her female fan started tweeting at her with some questions about body image. They wanted to feel more comfortable in their own skin, and since all of Dove's fans know how loving and cheerful she is, she was the perfect person to ask! She took the time to respond to them and have a real conversation. She does this pretty frequently, and it's rare that we see other celebs doing the same thing. She really does go out of her way to help her fans out whenever they need a little advice, and it shows that she truly does care about them.
4

She Gets Into In-Depth Discussions About Her Characters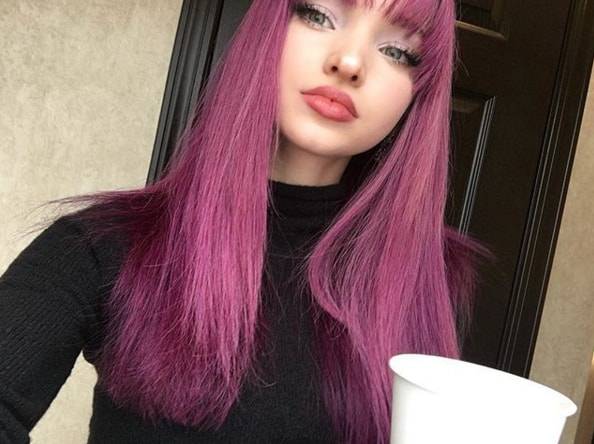 Over the past few years, Dove has played some pretty complex characters. From playing two identical twins in Liv and Maddie to Mal in the Descendants to Ruby in Agents of S.H.I.E.L.D., she always tends to go for roles that have many layers. Luckily for her fans, she will happily get into deep discussions about her characters on Twitter! So you can ask her for life advice, or you can just ask her about her thoughts on a certain scene. Whatever you want to know, she's all ears! Recently, she got into a pretty serious conversation about playing Ruby on Agents of S.H.I.E.L.D. This character has been trained from birth to be an evil, emotionless machine, and Dove pulls it off so well. Her fans wanted to know how she got into the mindset to play Ruby and how she was feeling while playing that role—and she actually answered!
3

She Opens Up About Her Other Hobbies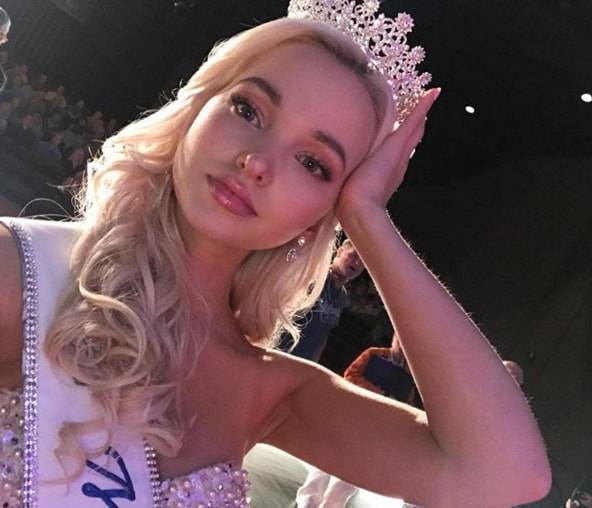 So, did you know that Dove totally loves baking? Do you know what her favorite books are? Do you know what other TV shows she likes (besides the ones she has been on, of course)? Do you know what future roles she's interested in playing? Well, if you follow her on Twitter, you will find out all of that and more! She tweets about her love of baking and books by authors like Eckhart Tolle. She's revealed that she loves Gossip Girl and that one day, she would love to play the role of Clara in The Light in the Piazza. If you want more fun facts about Dove, you'll just have to follow her and see what she's up to! Following her on Twitter is the best way to learn more about her, because she's always revealing interesting tidbits about her life and her hobbies outside of the acting world.
2

She Wants Her Fans To Feel Beautiful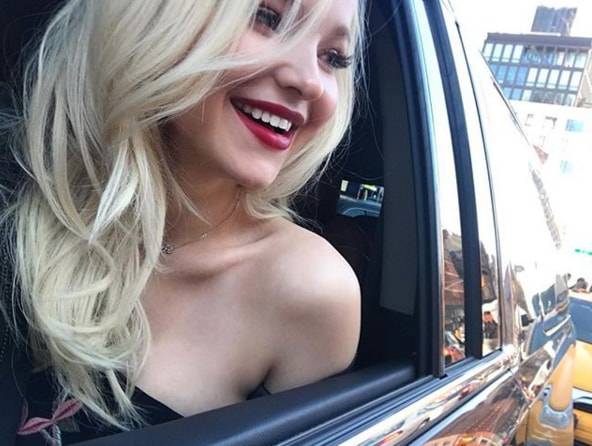 Dove is all about body positivity. Well, she's about positivity in every area of life, really! But although she talks about her own fitness routine on Twitter, and she's clearly in great shape, she wants all of her fans to love themselves no matter what they look like. And she keeps it real with her fans, too. Yes, she'll talk about how she stays in shape and how she trains for her films, but she also admits when she's sick in bed with chicken noodle soup, just chilling out and being lazy. She also makes it a point to remind her female fans just how beautiful they are—the world can be tough on women, and society sets some crazy beauty expectations, so every girl needs to hear that once in a while. Honestly, we need more celebs who are willing to keep it real just like Dove—it's so refreshing.
1

She Just Got Signed To Columbia Records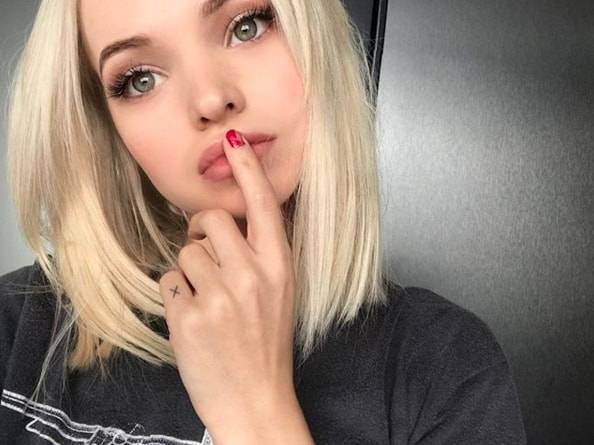 If you're already a fan of Dove, you know that she has a beautiful singing voice. Her talent is finally being recognized—she just signed a deal with Columbia Records! And yes, that is the same label that Beyonce works with, so this is a pretty huge deal. If you want to be the first to find out about her new music, you definitely need to follow her on social media. On her Twitter account, she has already revealed that her first single will most likely be a pop song called "Talks About," and she has even hinted at one of the lyrics: "You're all my heart ever talks about." And you can bet that once she's done filming any music videos, she'll be posting some behind the scenes clips on Twitter! If you want to hear her sing more often, she also posts singing videos on Instagram pretty frequently.
References: Twitter.com, Instagram.com
Source: Read Full Article