Angela Deem and Michael Ilesanmi finally seem to be taking strides towards marriage on the fifth season of TLC's 90 Day Fiancé: Happily Ever After. While the couple originally hoped to get married in the U.S., Michael's K-1 visa denial led them to change their plans and get married in his home country of Nigeria instead.
In a recent episode of 90 Day Fiancé: Happily Ever After, Angela visited her lawyer to discuss drawing up her will—and possibly leaving Michael out of it somewhat, if not completely. Angela and her lawyer also discussed the confusing status of Michael's visa application.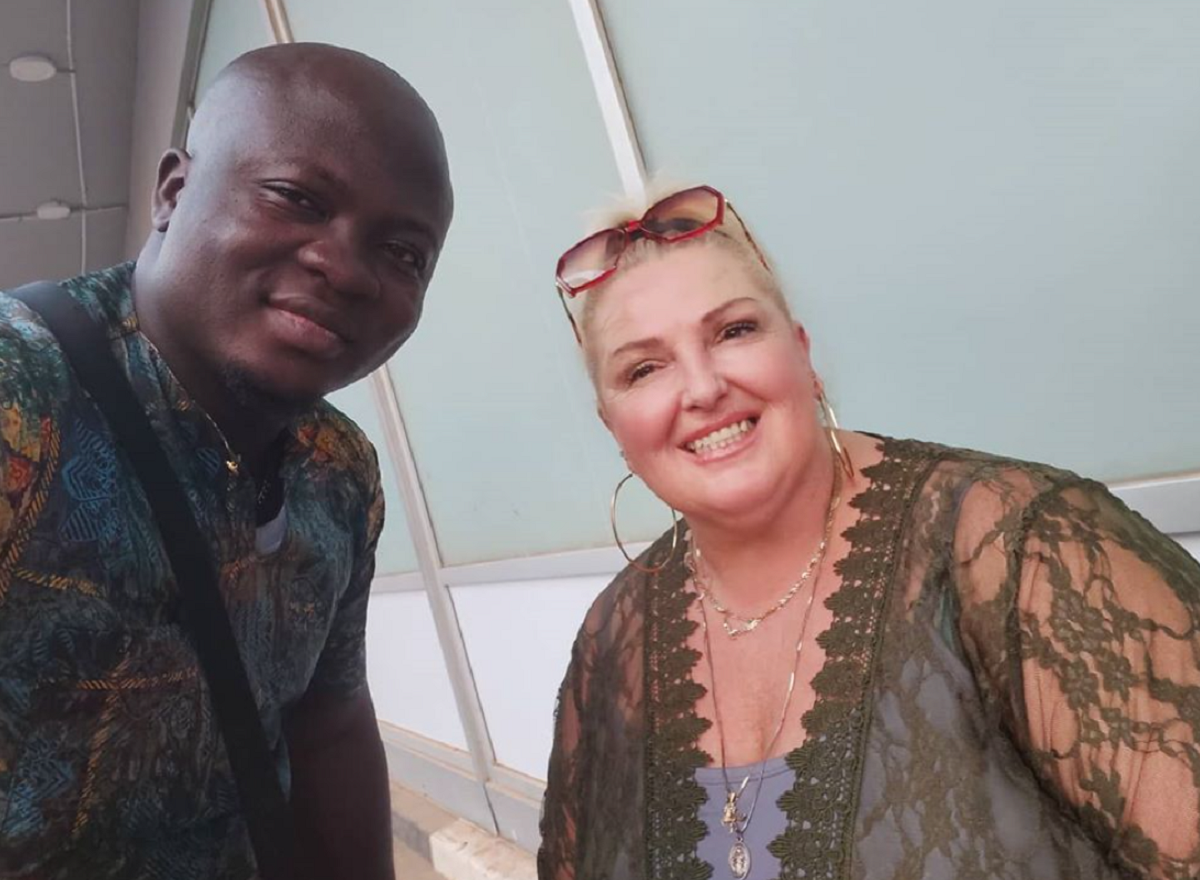 RELATED: '90 Day Fiancé': Angela Deem Says She Had Sex With Michael Ilesanmi 38 Times in Two Weeks
RELATED: '90 Day Fiancé': Angela Deem Thinks Her Intestines Are a Baby and Still Wants to 'Tote an Egg' On 'Happily Ever After'
RELATED: '90 Day Fiancé': Angela Deem Gets a Sign That She Might Be Able to Have a Baby With Michael Ilesanmi
Angela wanted to make sure that her assets were protected in the event of her death
After visiting a marriage lawyer—at her daughter's request—Angelaheaded to see her immigration lawyer, Lew Tippett, to discuss drawing up herwill. Particularly after a recent ob/gyn visit in which her doctor warned herthat she might have uterine cancer, Angela wanted to make sure that her assetswere protected for her grandkids if she passed away.
"If Michael and I get married, and something, God forbid,happens to me, he gets everything?" Angela asked her lawyer, who confirmed thatthat was the case.
"So you want to cut Michael out?" Tippett asked his client.
The 90 Day Fiancé star thought for a moment before clarifying that she didn't want Michael to be left out entirely. She just wanted to make sure that her grandchildren came first.
"No, not really," Angela told Tippett. "But I don't want himgetting everything, either."
"I'm no spring chicken," she explained to 90 Day Fiancéproducers. "And I've promised my grandkids, y'all will get everything Grandmahas. But as my soon-to-be-husband, it's only fair that Michael gets some of mystuff."
Angela agreed that 50% of her property would go to Michael if he passed, while half would go to her grandkids.
The '90 Day Fiancé' star also wondered why Michael's initial K-1 visa interview didn't go well
Next, Angela moved on to the other big issue on her mind: Michael's K-1 visa application. After his first interview, Michael received notice from the American embassy in Nigeria that his request was denied. Still, the case was pending. Angela's lawyer told her that the Department of State had actually sent the case along—meaning there would likely be a decision soon.
"I'm just in shock," the 90 Day Fiancé star told herattorney. "I can't believe something is here now."
Tippett went on to warn Angela that the reason for theinitial visa denial was key.
"We need to actually see that denial, which will have tolist their reasons for what they've done," he explained. "That way, we'll havea clue about whether or not it's the relationship…you know, do they believe it'sreal? Or, is the problem Michael?"
If the problem was Michael's criminal record or somethingabout him on an individual level, the denial could be permanent (according toAngela's lawyer). "If there is an issue with Michael personally, then at thatpoint, neither the fiancé visa nor the spousal visa is going to be an option," Tippettadvised a disappointed Angela. "We're not gonna get him in."
"There is a possibility that there's information about Michael that is with the embassy there in Nigeria," he warned. "Any kind of actions that he may have taken that were simply noted by the intelligence…we just don't know."
Her attorney warned her that Michael's past might have played a role
Despite her attorney's warnings, Angela insisted thatMichael had only the purest of intentions. "I've known this man three years,"the 90 Day Fiancé star pointed out. "And everybody thinks this man'sdoing what most people do because they're with an older woman. But I can tellyou he loves me."
While Angela recognized that people might not trust Michael,she assured TLC producers that she did. Still, she understood the risks she wastaking.
"Michael and I have our issues, but I honestly don't thinkthere's nothing in his past to make the government not let him come," Angelaexplained. "But it does scare me if the government thinks there's something inhis background, that they might not ever give him clearance to come to theUnited States."
Angela wanted the 90 days in the U.S. with Michael to see how he got along with her kids and grandkids. But, if it wasn't a possibility, she planned to marry Michael in Nigeria anyway—and hope for the best when he moved to her home country.
Source: Read Full Article