Now that Brad Pitt is reportedly dating his new girlfriend Neri Oxman, a lot of people can't help but compare her to his soon-to-be ex-wife, Angelina Jolie. After all, the two women have a lot in common. They are both talented, skills, and accomplished. And there's no denying that they are incredibly beautiful, too. And most of all, both women have managed to sweep Brad Pitt off his feet and impress him – for vert different reasons, of course.
But at the same time, a lot of fans can't help but wonder why a woman like Neri – who has so much going for her in her life right now – would date such a high profile actor like Brad Pitt. Sure, they have their love for architecture in common. But at the same time, Neri is not the kind of woman who wants to get involved in the strange and bizarre world that is Hollywood. What's more, she's not the kind of gal who wants to spend her evenings on red carpets, talking to people that she barely knows in order to promote a film. In other words, she's nothing like Angelina Jolie, but so similar at the same time.
20

Brad's Family Matters With Angelina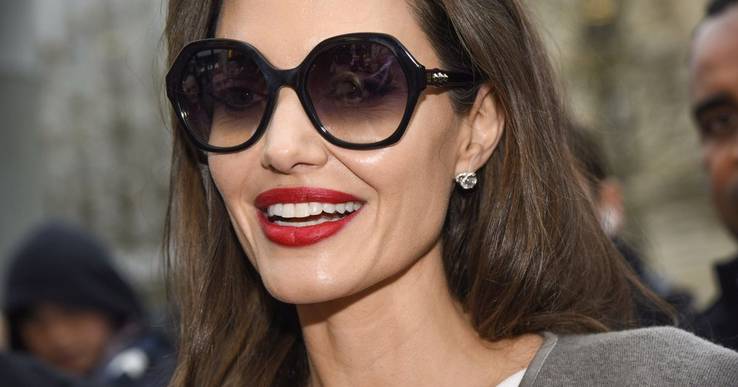 Even though they are no longer together, Brad Pitt and Angelina Jolie's six children will bind them for life, whether they like it or not. It's without a doubt that the Jolie-Pitt kids miss their father. But at the same time, Angelina has made it no secret that she feels best when she's in control of her family matters, making things slightly difficult for Brad, especially when it comes to seeing his kids. With that being said, many people can't help but wonder why Neri Oxman would want to get herself involved in such a messy and complicated situation. I mean, does she really want to be in the middle of Brad and Angelina's co-parenting war? A lot of people would guess not. Angelina does not seem like the kind of woman who is willing to play nice, especially if she feels threatened.
According to People Magazine, Angelina has said, "Like every parent, when you start your family, your life completely changes. And you completely live for someone else. I find that the most extraordinary thing. Your life is handed over to someone else. From that moment on, they come first in every choice you make. It's the most wonderful thing."
19

Neri's Career Is On Fire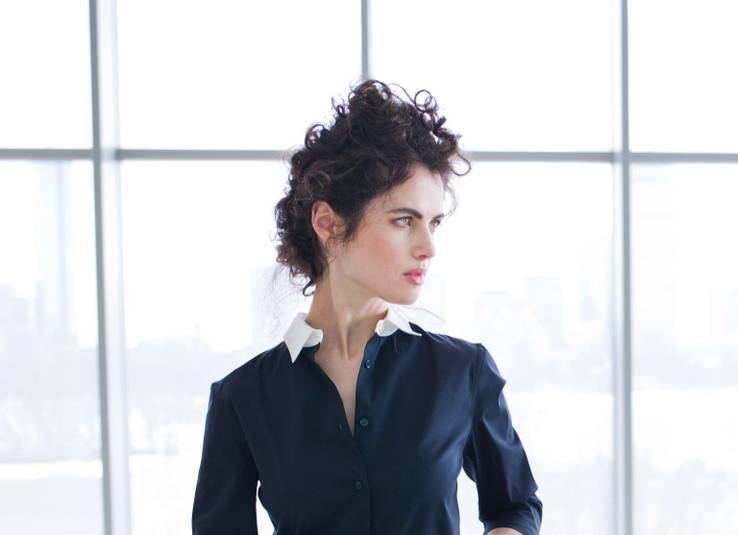 Neri Oxman is an accomplished and celebrated architect, designer and professor at MIT. But of course, she didn't become a household name until reports indicated that she was dating Hollywood actor Brad Pitt. And now that she's on everyone's radar, fans want to know more about her. Or more specifically, they want to know how Brad Pitt fell in love with her. Of course, just by seeing one picture you can tell that she's drop dead gorgeous. In fact, she's not only beautiful, but she's got brains, too. She's a full package. She was born in Israel to two architect parents. After studying in London, she emigrated to the United States in the mid 2000s.
Neri is known for her design philosophy and her 3D printing developments. She's had exhibits at the Museum of Modern Art and Boston's Museum of Science. Some of her colleagues have even called her "a person ahead of her time, not of her time."
According to AZ Quotes, Neri once said, "What I'm trying to do is bring certain of those engineering values into the design process, such that when you think about form you're already incorporating those performance criteria in the process of the generation of forms."
18

Angelina's Image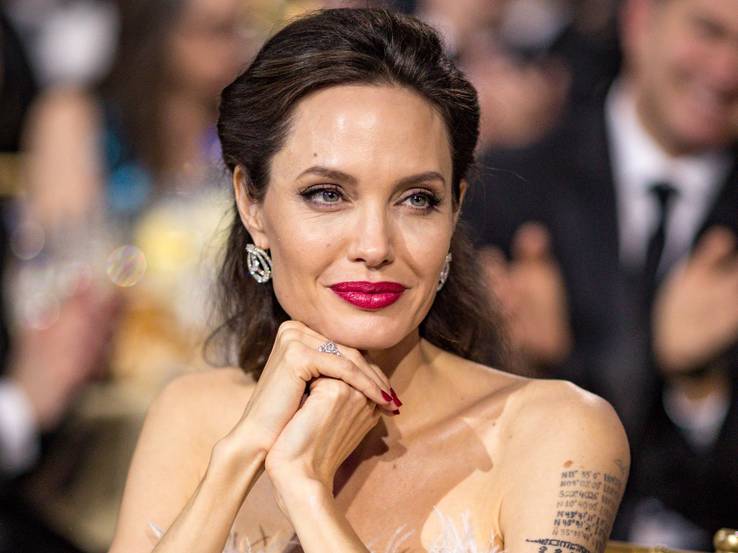 Of course, you can't compare Angelina Jolie to Neri Oxman, especially when it comes to her credentials. Neri is one of the most educated people in her field. She's well spoken and she knows what she's talking about, especially when it comes to her world of architecture. Now, Angie is no Hollywood dumb blonde. She's a celebrity humanitarian and she's known for trying to make the world a better place by picking up several different causes that are close to her heart. She often travels the world to engage people in dialogue about human rights, and women's rights as well. A lot of people say that Angie does this because it's part of her celebrity image. But then again, would she really be wasting her time if she wasn't committed to her work? That's what a lot of people want to know. She is championing her causes for a very good reason.
According to Us Weekly, Angelina has said, "Women have a certain [sensuality], and I think their bodies are beautiful, and I'm not embarrassed to explore that in a film. But there are things you get offered that are vulgar and violent – just like there's a side of me that's vulgar and violent."
17

Neri's Thoughtfulness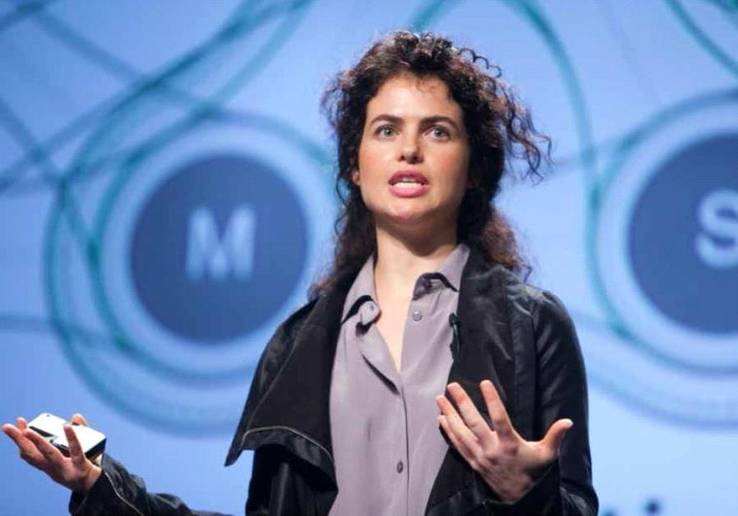 According to reports, there isn't a person on this planet who can say a bad word about Neri Oxman. As a matter of fact, even her ex-husband had the best things to say about her, even though they ended their marriage in divorce. Seriously, how did Brad Pitt meet such a gem of a woman? She's kind, she's thoughtful, she's beautiful and most of all, she's incredibly intelligent. If Brad knows what he's doing at all, he's not going to let go of her, no matter what. At least, that's what his fans think he should do!
Aside from her whirlwind romance, it also sounds like Neri has some incredibly visions for the future. She is very passionate about design and wants to change the way we look at the world.
Now that she's in the spotlight, we have a feeling she will do it. In her first major interview with CNN, Neri told the news organization, "Binaries aside, we are the products of our relationships with our identities – cities we have built, bodies we have embraced, kindred souls we've cherished, our memories, our dreams, the fears we hide, the pain we hold – identities that cannot be reduced to a collection of labels."
16

Angelina Jolie As An Actress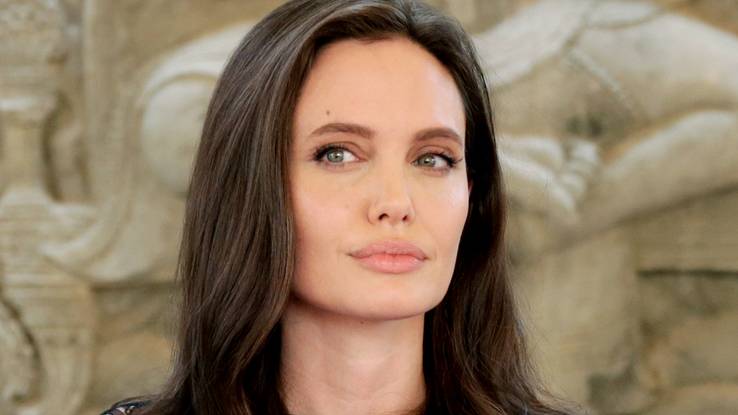 Angelina knew from the get go that that she was going to be a Hollywood actress. After all, she was born into Hollywood royalty, with her father being Jon Voight.
Reflecting on her first few years as an actress, Angelina Jolie had this to say to E! Online, "I think you want to figure out who you are and… There are a lot that's not in my nature to be an actor. And I'm very happy, very lucky, and very fortunate. I realized how much it was for my mother when she passed away because I felt very differently about it as soon as she was gone. I think when I started acting it was a job. I wanted to help my mom with bills. It was a creative job. Something you get to explore different times in history, different people, different sides of yourself, learn different skills so it's a wonderful job to have as you grow, as you learn as a person. But you're also not those people, and you're young and you don't know exactly who you are and yet you also get a microphone in front of your face and you're 17, 18, people asking for your opinions and you haven't formed those yet and you shouldn't form them yet, completely."
15

Neri And Her Idea Of Beauty
Brad Pitt will always be known as one of the most handsome men on the planet. He's been called a Hollywood heartthrob for years for a very good reason. So it shouldn't come as a surprise that he would fall in love with someone so beautiful (yet so different from other women he has been with) like Neri Oxman. A lot of people will even go as far as saying that Neri blows Angelina out of the water, especially when it comes to her very natural beauty. She doesn't use her sensuality or her looks to sell her image. Instead, she uses the things that she has to say.
And now that Neri has a platform (thanks to her romance with Brad Pitt), she's been given an opportunity to do more high profile interviews and of course, talk about her work. And yes, people are listening.
Neri explained to CNN in her first major interview,"Beauty – of any form – is a sign of usefulness. This approach is at the very core of our work; we do not solve problems; we invent new technologies that offer new ways by which to engage with the world around us. If we are lucky, we get to discover solutions to problems we may not have known existed."
14

Angelina's Troubles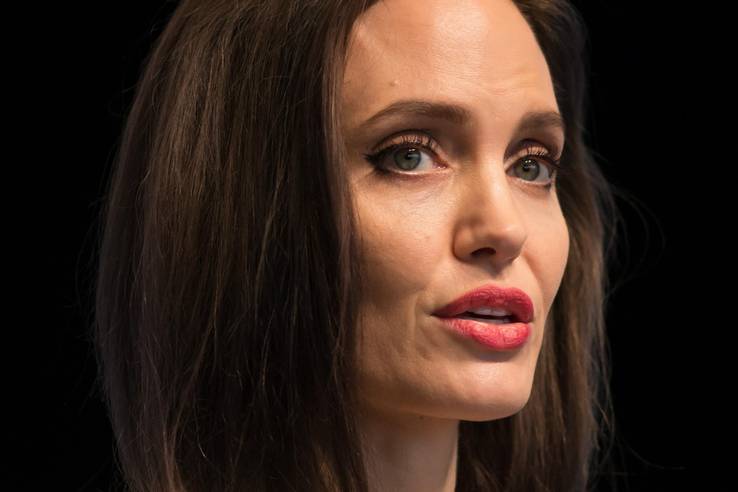 Let's face it; Angelina Jolie hasn't had much luck lately. Her marriage to Brad Pitt has burned down to the ground. Her reputation has taken a huge hit, mostly because of the tabloid media. And if that weren't enough, her Hollywood career isn't as hot as it used to be. Even though she has A-list recognition, there are very few people who would actually say that she's an A-list actress. And for someone like Angelina Jolie, that has to be terribly devastating, especially for her ego. She's just not the popular actress that she used to be.
But at the same time Angelina Jolie has made it no secret that she's not in love with her craft anymore. In fact, she hasn't acted in a movie in several years. Even though she's tried her hand at directing, it seems like Angelina is trying to distance herself from the industry.
Angelina told the New York Times, "None of it's easy. It's very, very difficult, a very painful situation, and I just want my family healthy. They're getting better… I never expect to be the one that everybody understands or likes. And that's OK, because I know who I am, and the kids know who I am."
Featured Today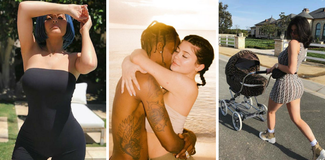 20 Photos Showing That Kylie Jenner Has Done A Total 180 Since Becoming A Mom

15 Rules Dwayne Johnson Makes His Daughters (And Newborn) Follow

15 Celebs Who Have Stayed With The Same Partner Since The Start (And 5 Who Stay Single)

13

Brad Pitt Is Head Over Heels In Love
Now, we don't know what Brad Pitt and Neri Oxman are doing behind closed doors, and we won't pretend that we know either. But according to multiple reports, Brad has fallen head-over-heels in love for the designer beauty. And you can definitely see it in his appearance, too. He hasn't looked this good in years! A lot of people are even saying that the old Brad Pitt is back and he is here to say. But then again, are we surprised? That's what love will do for you. And yes, our boy Brad definitely seems like he might be in love. There's even a chance that he might take their romance to the next level. And if he does do that, it will be interesting to see Angelina Jolie will react. To put it simply, she might not be happy seeing another woman try to play stepmother to her kids.
One insider close to the situation told Britain's The Sun, "Brad is besotted with Neri and cannot wait to shout their love from the rooftops. He is mesmerized by her intellect, her cool philosophy on life and of course their shared love of arts and design. He is also saying she's the [most attractive] woman he's ever laid eyes on."
12

The Same Can't Be Said About Angelina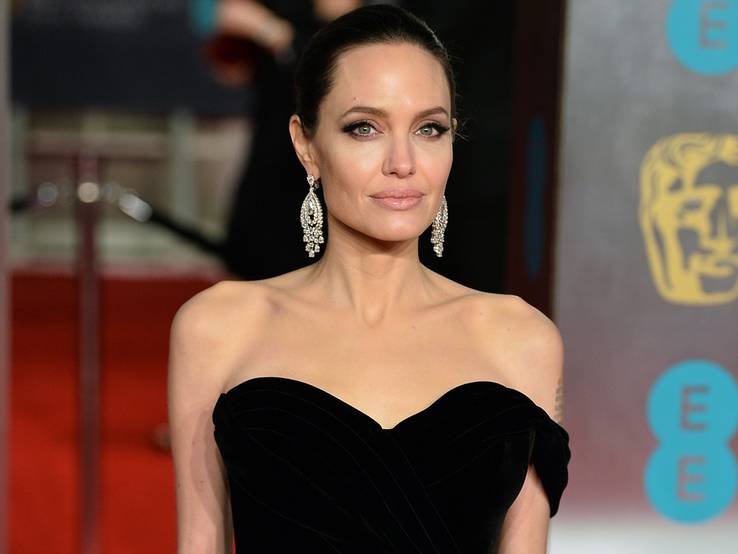 And while Brad Pitt might feel like singing from the tallest roof tops, the same can't be said about Angelina Jolie. While there have been reports indicating that she is dating several different men under the radar, nothing has been confirmed. As a matter of fact, there's no photographic evidence that suggests she's even dating in the first place. With that being said, seeing your ex move on has got to be painful and difficult to overcome. We wouldn't be surprised if Angelina is taking reports of the Brad Pitt and Neri Oxman romance very personal. I mean, Angelina and Brad were Hollywood's golden couple for more than a decade. For Angie, this is a hard pill to swallow.
Reflecting on her first year as a single mother, Angelina told People Magazine, "I have had my ups and downs. I guess I am a little bit stronger. We all have our difficult times, but as a mother you also have a responsibility first and foremost towards the kids. They are going through their formative years and everything else comes second to that. We've all been a bit in lockdown and going through some things. I think it would be good to get out there and play together."
11

They Are Both Passionate About Women's Rights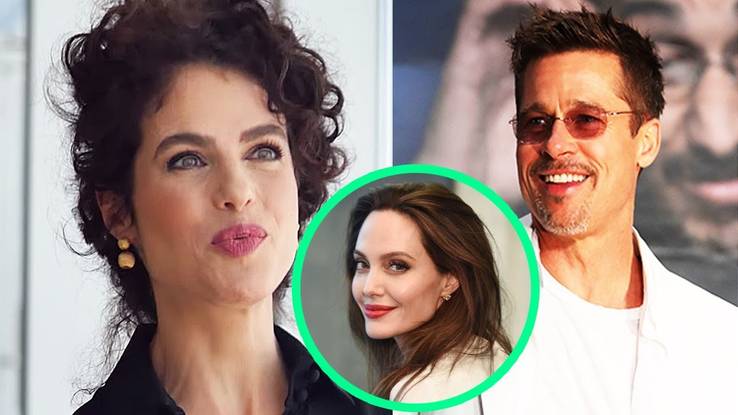 Now, if there is one thing that Neri Oxman and Angelina Jolie truly have in common (other than that they have both fallen in love for the same man, but at different times), it's that they are both feminists. There's no denying that Angelina has often used her platform in Hollywood to speak out about feminism and equality in the entertainment industry. Interestingly enough, Neri Oxman feels the same way, but she just has a way of putting it in different words. In fact, her quotes on the matter are rather thought provoking, to say the least. Seriously, we would love to be a fly on the wall during Neri and Brad's late night talks! This woman seriously blows everyone away with her intellect.
Speaking about feminism, Neri told CNN, "Although I often find that the feminist rhetoric — not feminism — can come across as simple-minded, self-regarding, nuance-averse and reductive: biology to physiology, history to psychology, procreation to gynecology, and so on; I have come to realize that we should all be feminists. Gender is more of a continuum than we are willing to admit when we hit the restroom. We must pursue social equality, confound label-based gender norms and embrace complexity."
10

Angelina, The Wild Child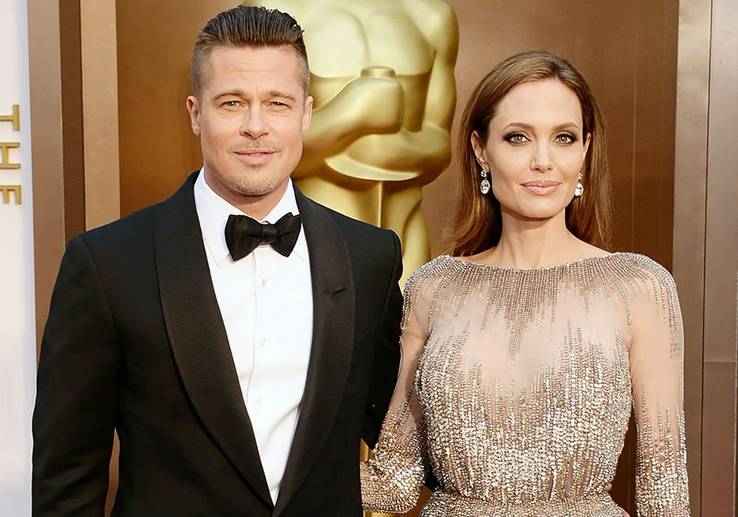 Angelina Jolie has built her career and her image as being Hollywood's wild child. Everything, from the tattoos, the alluring persona, and yes, those vials that she used to wear around her neck (remember her marriage to Billy Bob Thornton), has shaped her into the person she is today. Now, while she's definitely had her hurdles in her life (with the most recent one being her divorce and transition as a new single mother), she doesn't have any regrets. She also doesn't pay much attention to what people have to say about her, let alone her critics. For Angelina Jolie, she knows that she's always in control and always in the driver's seat – and that's the way it's supposed to be.
E! News quotes Angelina Jolie as saying, "I grew up as this very carefree, happy kid then things turned darker for me. Maybe it was because I saw that the world wasn't as happy a place as I had hoped it would be for me. I don't see myself as beautiful, because I can see a lot of flaws. People have really odd opinions. They tell me I'm skinny, as if that's supposed to make me happy."
9

Brad's Next Step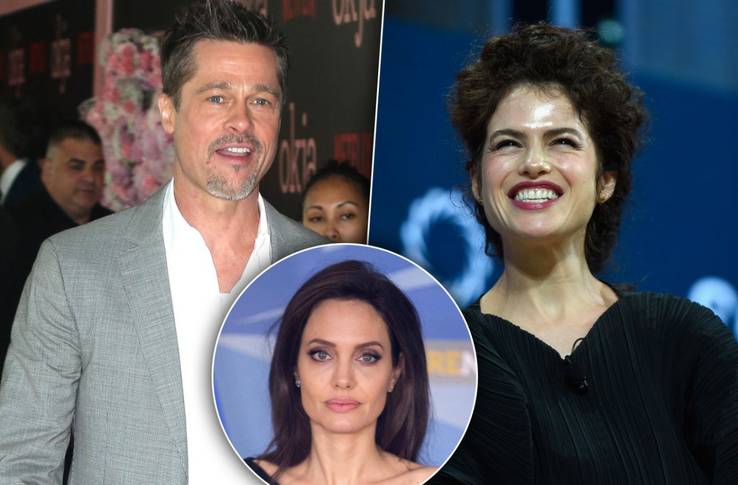 People knew that sooner or later Brad Pitt would end up dating again. After all, a man with Brad's good looks doesn't stay single forever. We have no doubt in our minds that women all over Hollywood would love to be called Brad Pitt's next girlfriend. But apparently, Brad took his time before finding Mrs. Right. He knew that timing was everything before the news broke that he is dating Neri Oxman.
Apparently, he and Angelina Jolie had an agreement about the next steps they would take in their lives. They wanted to make sure that their kids were in a stable place before moving on with someone else romantically.
Here's what one tipster told Britain's The Sun: "Brad and Angelina made a pact when they split that they wouldn't step out with other people until their divorce terms were formally agreed. That didn't stop either of them from quietly dating other people but he has been very clear about not rubbing her face in it and vice versa. Of course, this goes beyond image. Their biggest concern here has always been the children. The last thing any of the kids need is to see Mommy or Daddy dating other people while they're still technically married."
8

Does Angelina Have Any Regrets?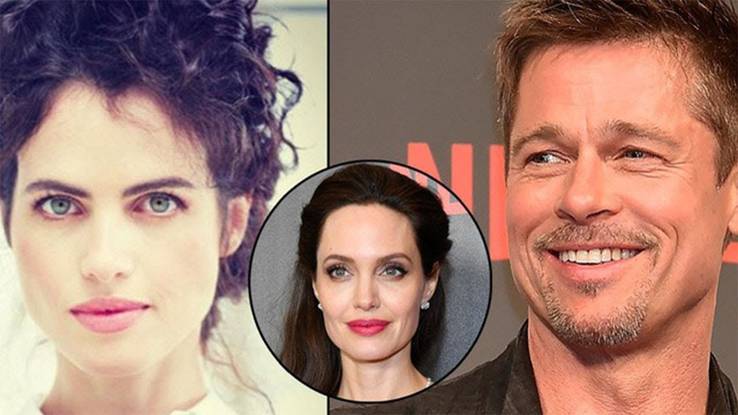 One can only wonder if Angelina Jolie holds any regrets about pulling the plug on her marriage to Brad Pitt. After all, she sure as heck did pursue him during the early years of their relationship. There's no denying that she loved the attention that she got for being one half of Hollywood's most powerful couple in the entertainment business. But now that all of that is said and gone, Angelina is living a new reality. She's a single mom to six kids. She's not the A-list actress that she used to be. And from what we can tell, she doesn't have anyone special in her life. Instead, all she is doing is focusing on her family and trying to shield them from the media and the paparazzi while Brad enjoys his new life with Neri. It might not be fair, but that's just the way things are working out for both of them. Even if Angelina is jealous, she would never let the world know about it.
"I don't believe in guilt; I believe in living on impulse as long as you never intentionally hurt another person. And don't judge people in your life. I think you should live completely free," Angelina once said, according to Us Weekly.
7

How Does Brad Feel About It?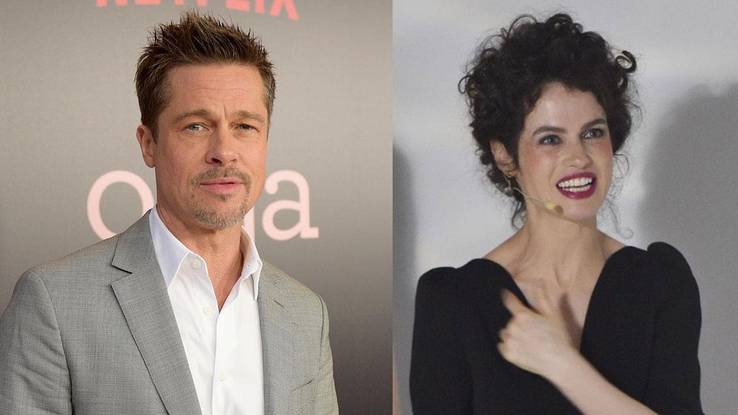 Now, it wouldn't be fair to point our fingers at anyone or play the blame game, especially when it comes to Angelina Jolie and Brad Pitt's divorce. As far as we know, both are at fault for the demise of their marriage. After all, it takes two to tango, right? Brad has admitted to making quite a few mistakes along the road. But as far as Angelina, she's remained mostly quiet. She doesn't want to talk about the past or what went wrong for that matter. It's without a doubt that this has to bother Brad greatly, especially since a lot of their dirty laundry was aired in public. Thankfully, he's managed to get passed that.
According to WBUR, Brad has said, "Within time, you get comfortable with yourself and with the unknown – that we're not going to know until that time comes. And that's enough for me. I wrestle with this a lot even now because I don't want to step on anyone's religion. My family is still very dedicated. At the same time, I take great issue with it when it starts defining policy or ultimately becomes separatist […] It's been the basis of our main conflicts throughout history."
6

Angelina's New Competition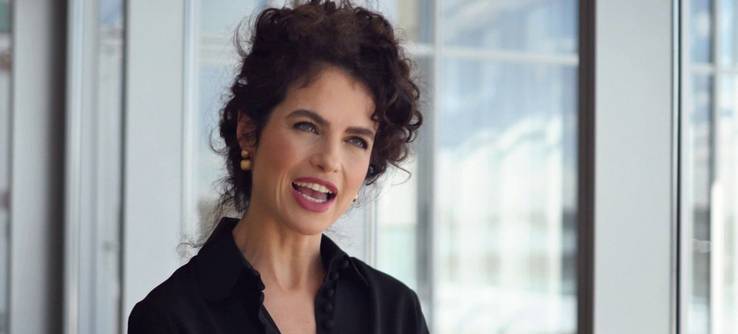 Now, before we get into this, let's make one thing very clear: at this point it's doubtful that Brad Pitt and Angelina Jolie would ever get back together again. They've been separated for almost a year and a half, but from what we can tell, there's no going back to the way things were before. That ship has sailed. But for Angelina, she's more concerned about how people are going to compare her to Neri. In other words, she's probably worried that she looks like yesterday's news. And truth be told, that's the way it's turning out for her, too. She's the ex-wife and the ex-lover now, and that's not a title you really want.
According to AZ Quotes, Brad once put it this way, "Get into something that's really personal that means something to you, where you have something to say and is something really individualized. I wish I was more aware of that when I started my career instead of doing a few things I was told would be good for me. And they weren't, because it left me empty, so I didn't do a good job anyways. I think that's what's key to what we do: It's got to be personal."
5

The New Girls In Town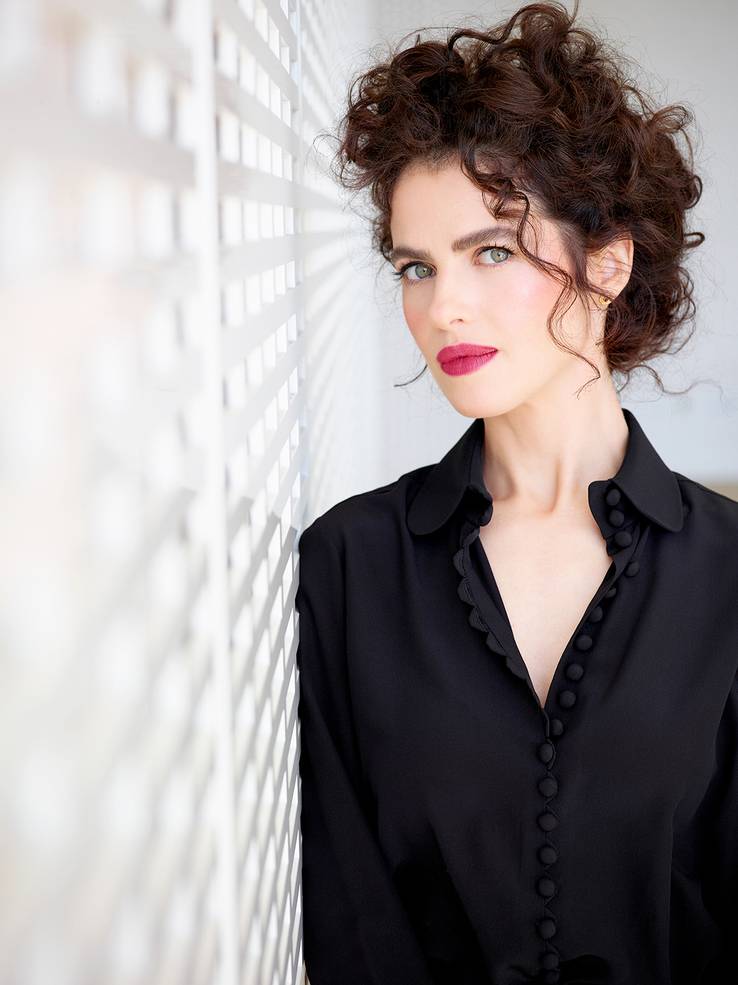 But at the same time, we have a feeling that Angie might be feeling threatened. And no, not in a physical sense at all. She feels mostly threatened because there are a new batch of women in Hollywood – the intellects. Together with Amal Clooney, Neri Oxman and company are surely stealing all the good men in Hollywood. If there's one thing that Angelina cares about the most, it's her public image. And now that she's been officially replaced, there's a chance that she might not be taking it very lightly. It's no wonder Angie is trying to step up her workload!
Speaking about her humanitarian work, Angelina has said, "I was quite anti-politics when I was young. I started working on human-rights issues and meeting refugees and survivors mostly because I wanted to learn. I also had this romantic idea that I would get my boots on and be a humanitarian. But at a certain point, you realize that's not enough. You have to find the root of the problem. And that, so often, brings you back to the law and politics. For instance, I kept meeting refugees who were survivors […] Yet there were virtually no convictions. It fired me up to start working with governments and lawmakers. When it comes down to it, we still treat violence against women as a lesser crime."
4

What's Next For Angelina Jolie?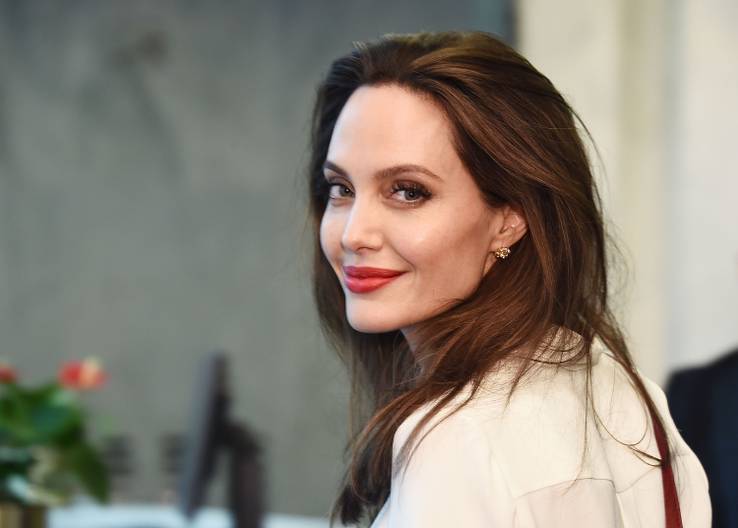 What all of that being said, we have a feeling that Angelina might drop Hollywood altogether. If she can't beat them, she's going to join them. In other words, she is going to try and hang in the same circle as Neri and Amal. Mark our words. We said it first. Angelina is going to drop her Hollywood career altogether to become a full-time humanitarian and professor, too. If Neri can do it, surely Angelina can do it, too.
Speaking about her global engagement, Angelina told Elle Magazine in an interview, "There is this question of, can you be a citizen of the world and still be a patriot? It shouldn't even be a question… I'm very patriotic, as I know you are. For me, it goes hand in hand with being proud of what America stands for. For instance, I'm the only person in my house who was born in America… It's only because we are a country based on people of different backgrounds and faiths coming together that I can have this family. My daughters have the freedoms they have because of being American. And we are at our best when we are fighting for others to have the same rights. Particularly other women."
3

Erasing The Past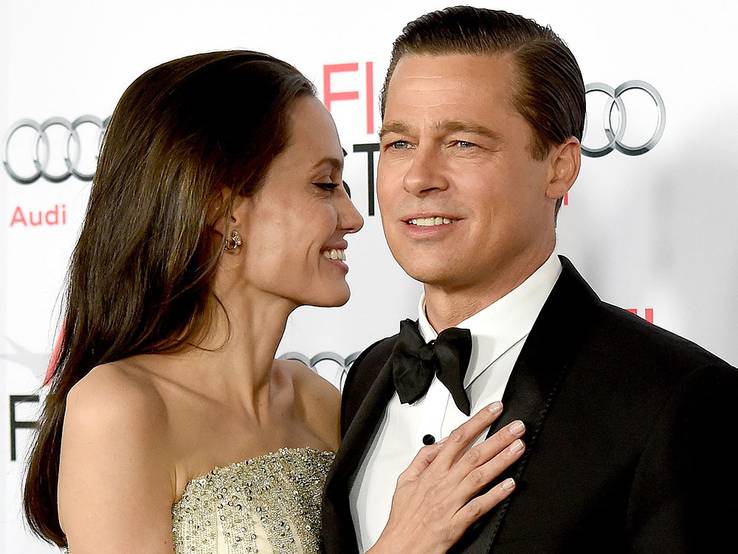 For Angelina Jolie though, erasing her past and starting over might not be very easy. After all, Hollywood and her fans already know her history. In fact, there are very few things that we don't know about her. Angelina Jolie's life has been like an open book, so to speak.
Speaking about her wild child behavior, Angelina said (via E! News), "I love that the whole world knows I lived with somebody at 14, like that somehow is relevant. It sounds weirder than it was, I think. I always made very strong choices. I was always very strong-willed. I didn't blend in very well. All of those things… I think I'm still a bit like that. And I don't know… I see that same wild in my children in that sense of wanting to kind of break barriers. I see them finding something very strong and needing to go their own way, and it's against what society's norms are. And I think that's wonderful and I think that's the thing that eventually makes for change."
She only recognizes that it is important to find your own way to live your life: "But of course it needs to be directed and you know when you're young it can get you in a lot of trouble and it can be self-destructed and it can be just chaotic. When it finds purpose it can be fantastic. It can be something that then guides you. A sense of wild and a sense of unconventional is I think something I always embrace and try to continue to embrace."
2

Brad's Next Step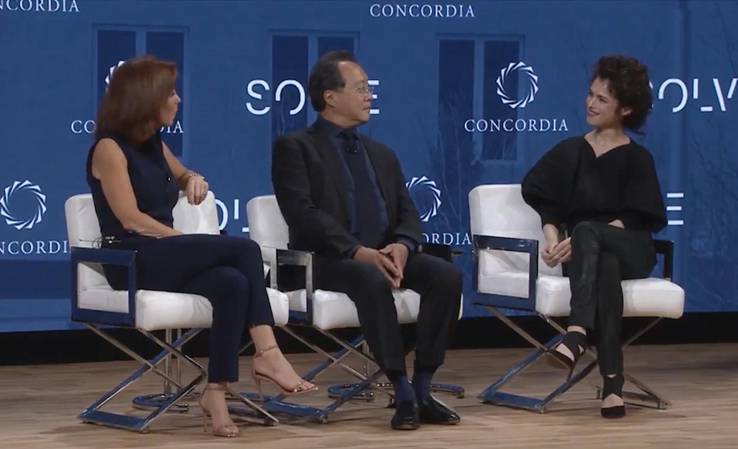 At this point, no one really knows what the future holds for Brad Pitt. Right now, it definitely looks like he is taking it one day at a time. And that's not a bad thing, by the way. We can bet that he doesn't want to make the same mistakes with Neri that he did with Angelina. That's why he's taking baby steps. Neri Oxman is a woman to reckon with. But would he ever marry a woman like her? Or better yet, would Neri take the plunge with a guy like Brad Pitt?
According to Vanity Fair, Brad once had this to say: "I was very curious about the world even at a young age, and I don't know at what point I became aware that other cultures believed in different religions, and my question was, 'Well, why don't they get to go to heaven then?' And the answer was always, 'Well, everyone gets a chance – meaning at the word of God as it was described to me then. And that didn't sit well with me then. But in times of trouble or discord, it's a great comfort. And it wasn't till I left home that I really came to the conclusion that it didn't make sense to me for many other reasons."
1

Finding Happiness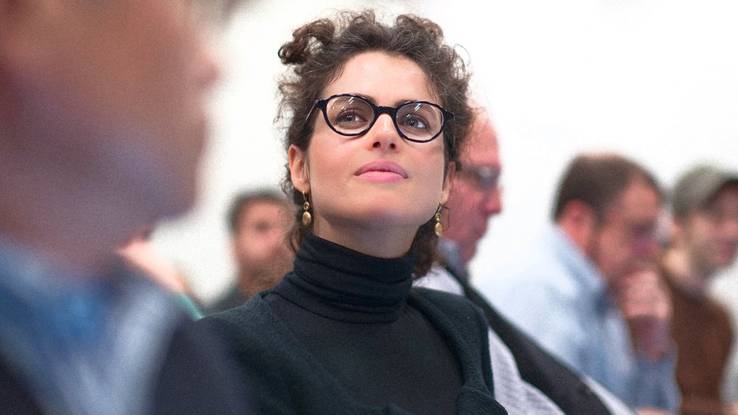 At the end of the day, all that matters is that both Angelina Jolie and Brad Pitt find happiness again. And so far, it looks like they've both managed to reach that point, but in different ways. Angelina has her family. Brad, on the other hand, has his mojo back. He's on the prowl and he's back to living his best life again. But how long it will lasts remains to be seen.
People Magazine put it this way: " The actor has been spending time with renowned architect Neri Oxman, 42, after getting to know each other through an architecture project at MIT, where she works as a professor of media arts and sciences at the school's Media Lab. While a Pitt source has maintained they're just friends, they've met up a few times since the fall and the insider notes Pitt has been flying frequently to the East Coast. He dropped by one of Oxman's classes last fall and was spotted at MIT again a few weeks ago.
Watch this space. We have a feeling that we will be seeing a whole lot more of Brad Pitt and Neri Oxman in the near future. This couple isn't going anywhere, anytime soon.
Source: Read Full Article