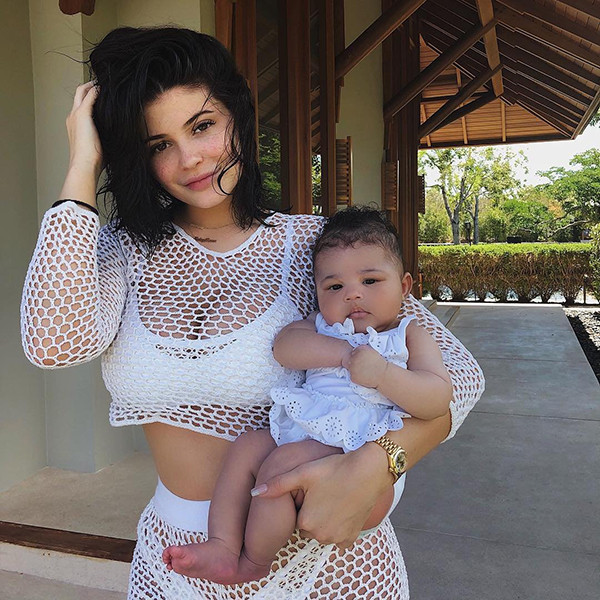 Instagram
It's that time of year…Mother's Day is here!
Every May we celebrate the women in our lives who raised us and in all honesty there should probably be a whole week for these heroes. In addition to showering our moms with gifts and love we enjoy celebrating celebrity moms too.
While there are celeb moms who have been famous for their mom moves for year, AKA Kris Jenner, there are some stars that are new to this important role. In fact, there are a ton of celebrities enjoying their first Mother's Day this weekend.
In honor of these women crossing over into the motherhood game we're giving them a special shout out. Stars like Lauren Conrad, Amal Clooney, Kylie Jenner and Khloe Kardashian are gearing up for their first holiday as a mom and they deserve the world.
Join us as we celebrate these ladies' first Mother's Day below. Plus, we love a good baby photo or two, and there are few of those to ooh and ahh over as well.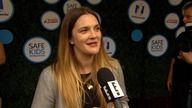 Watch
Drew Barrymore Reveals Her Mother's Day Tradition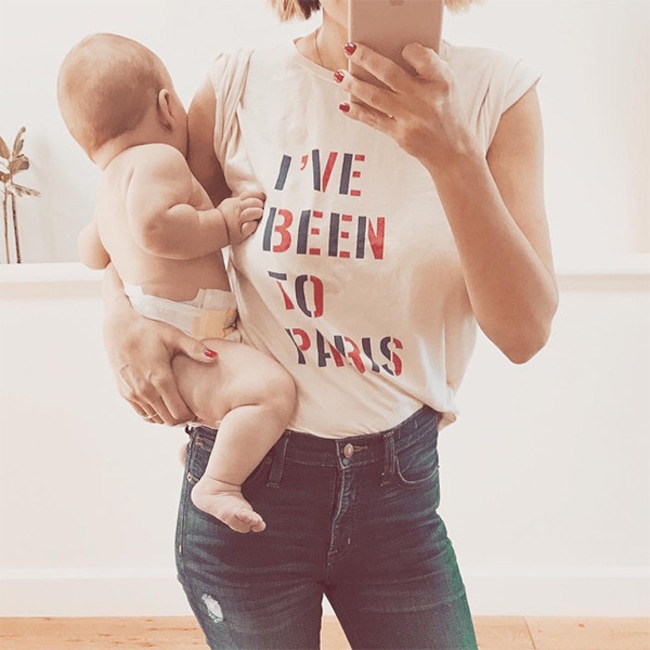 Instagram
Lauren Conrad

The Hills alum welcomed her first child, a baby boy named Liam, on July 5. Although she's been keeping a low profile since becoming a mom—along with spending time with her hubbie William Tell—she's very excited to celebrate the big holiday.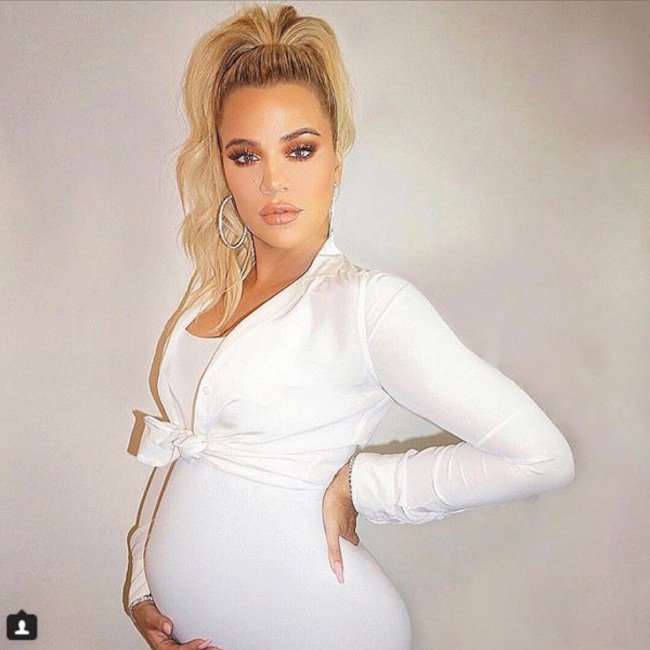 Instagram
Khloe Kardashian

Khloe Kardashian was one of three of the Kardashian-Jenner women who welcomed a baby this year. Her sister Kylie Jenner had her first baby while Kim Kardashian welcomed her third child via surrogate. Even though Kardashian has been out of the spotlight since giving birth to True (with her boyfriend Tristan Thompson) in April 2017 she's ready to follow in her mother's footsteps and have a real Mother's Day.
"I've always loved Mother's Day and celebrating Kris Jenner, MJ and my sisters—but this year will be even more special because now I'm a mommy, too!" she wrote on her app this month. "As of now, there aren't any special plans (that I know of, LOL). I'm really enjoying spending quality time with True and loving just hibernating with her."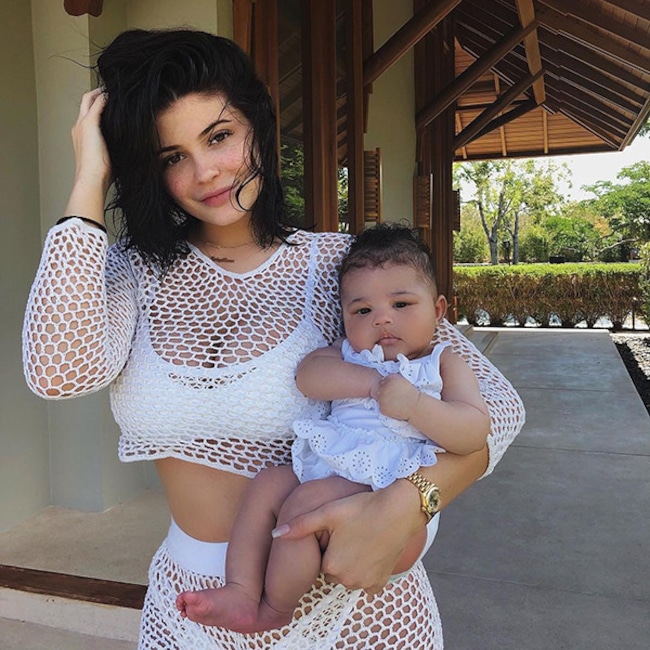 Instagram
Kylie Jenner

The 20-year-old reality star might be the youngest Karashian-Jenner child but she is now a mom! After welcoming her daughter Stormi with boyfriend Travis Scott on February 1 she's been giving fans glimpses of her mom life on social media. Like you'd expect anything less?
Article continues below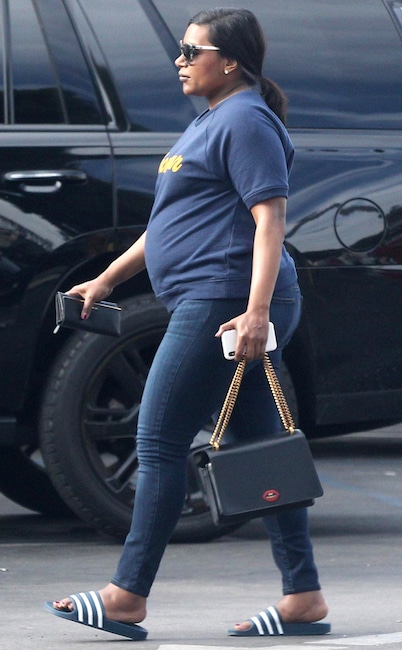 JS/Miguel Aguilar PacificCoastNews
Mindy Kaling

The Mindy Project alum might've been a mom on her Hulu series for a while, but she became a real mom in Dec. 2017. She welcomed her daughter Katherine and although we have yet to see a picture of the baby girl, Kaling has been gushing about her a lot. "She's so great and I just love being a mom," Kaling told the Today show's Hoda Kotb in April.
"She's incredibly easy to make laugh," she added. "It's very nice actually because versus my real job where it takes so much effort to make these shows and everything…I just sing The Sound of Music to her. It's the best."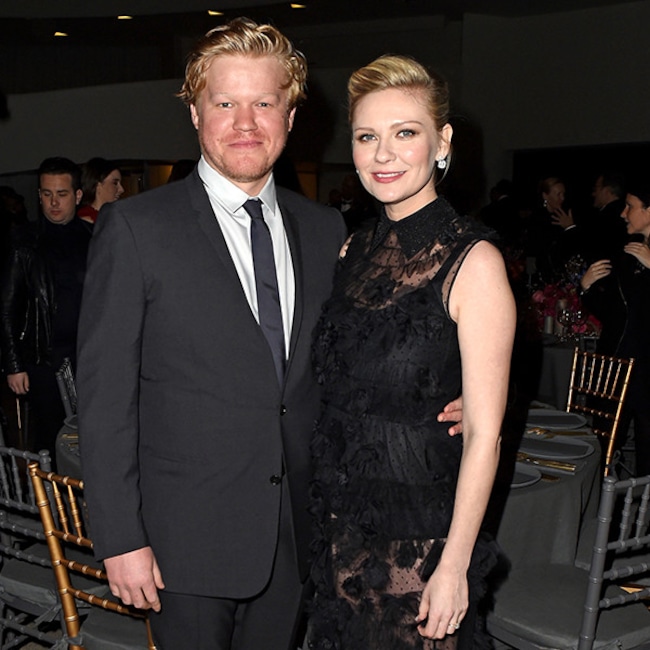 Nicholas Hunt/Getty Images for Christian Dior Couture
Kirsten Dunst

The Bring It On star is one of the newest moms to the Mother's Day club. She gave birth to a healthy baby boy this month and both she and her fiancé Jesse Plemons have yet to speak out about their happy new edition.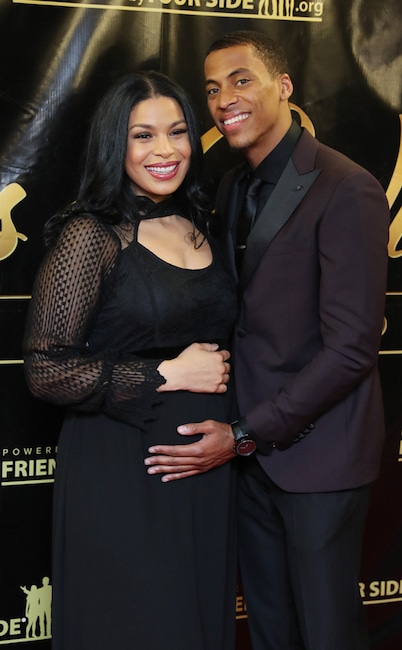 Rob Kim/Getty Images
Jordin Sparks

On May 2, Jordin Sparks had her son Dana Isaiah Thomas Jr. and three days later she walked the red carpet. Clearly, she's already mastered the "working mom" thing and we're so in awe of her.
Article continues below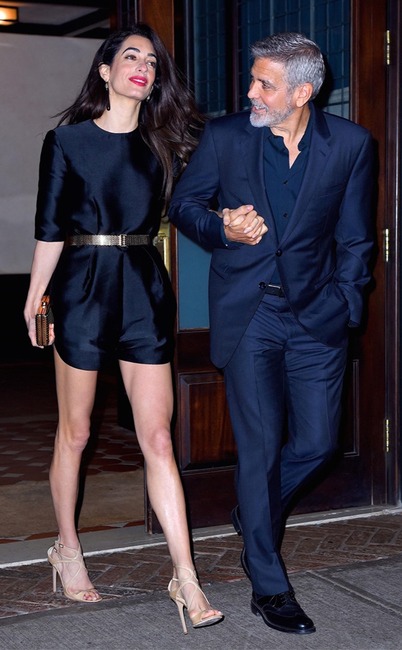 BACKGRID
Amal Clooney

Amal Clooney is basically a superhero. She is a barrister and fashion icon and now she's a mom to twins. Although her and husband George Clooney keep their private life private their children—a boy named Alexander and girl named Ella—have made them even more quiet about their lives. After having the twins in summer of 2017, the only thing they've really said about their kids is that their first words were "Mamma!"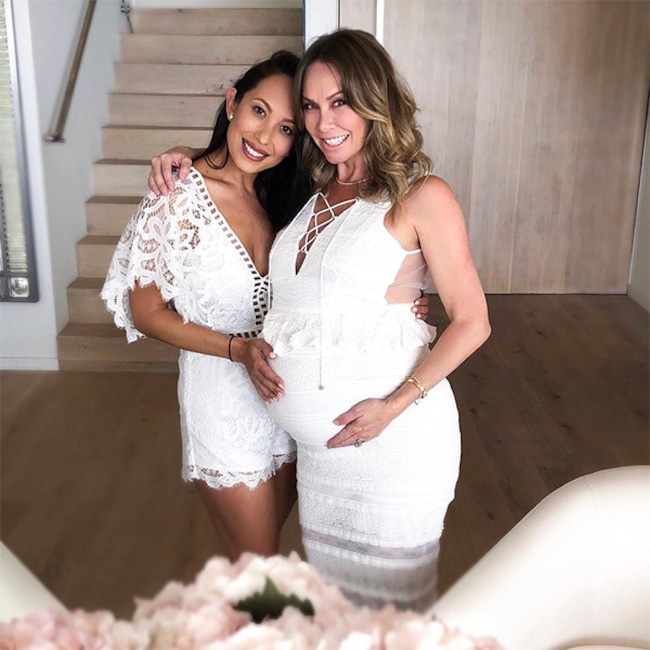 Instagram
Kym Johnson

Double trouble! Dancing With the Stars couple Kym Johnson and Robert Herjavec are proud parents. Johnson gave birth to twins—one boy and one girl—on April 23 and she has been sharing a few photos with her fans while recovering.
"I never thought my heart could feel so full. We're so in love with our little angels," she wrote announcing the twins arrival. Their names are Hudson Robert and Haven Mae and they are precious.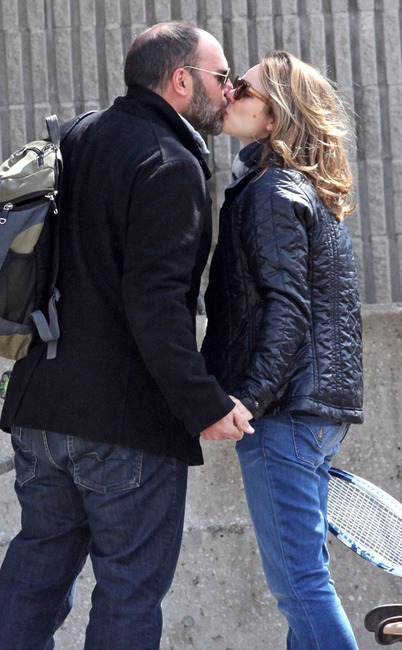 O'Neill/Todd G, PacificCoastNews
Rachel McAdams

Rachel McAdams joined the Hollywood mom's club in spring 2018 and has yet to release any real details about her first child. She has however already walked a red carpet and looked fierce as a new mom.
Article continues below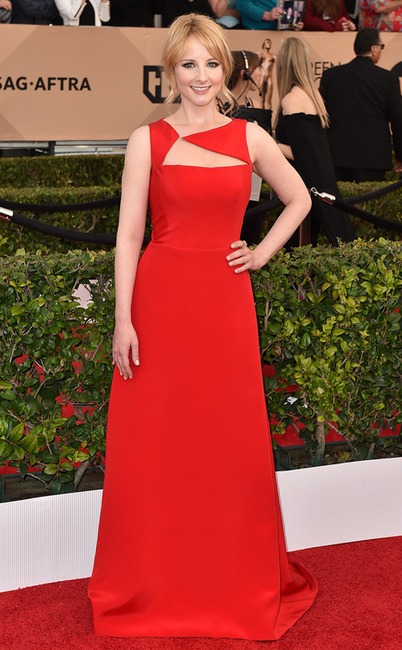 Jordan Strauss/Invision/AP
Melissa Rauch

The Big Bang Theory star announced the arrival of her baby girl on December 4, 2017. After suffering a miscarriage and opening up about the experience she was blessed with her first child last year.
"I am beyond over the moon to share that our beautiful baby girl, Sadie Rauch, has arrived and our hearts are bursting at the seams with love for her," she shared on Instagram. "I will never take for granted the difficult road it took to get here. To those on that road: I'm sending you so much love today and always."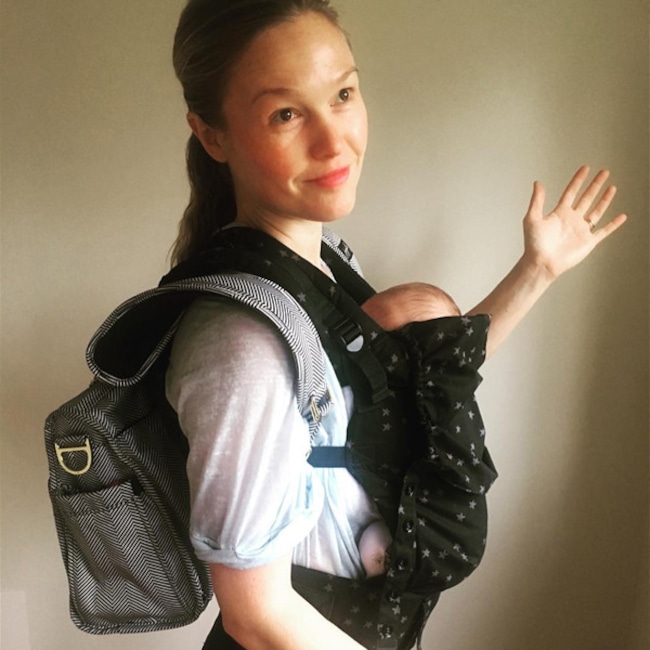 Julia Stiles/Instagram
Julia Stiles

Julia Stiles and her husband Preston J. Cook welcomed their son Strummer Newcomb Cook on Oct. 20, 2017. Since then the actress has been "mommy shamed" for holding her son in a way that some deemed wrong. She then clapped back because being a mama bear is real and we salute her mom instincts!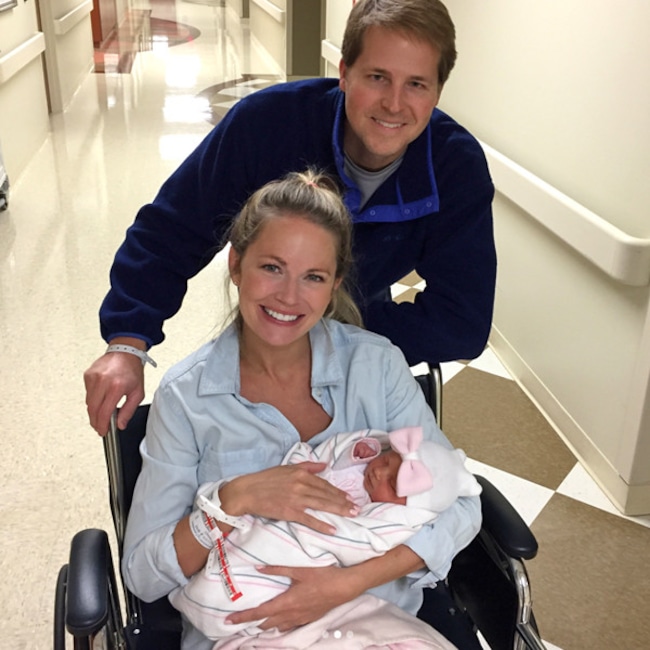 Cameran Eubanks/Instagram
Cameran Eubanks

The Southern Charm star had her daughter Palmer on Nov. 11, 2017. After celebrating with a hilarious shower—which we saw this season—Eubanks finally started to feel like a mom before giving birth. She's now all about that mom life and her social media proves it.
Article continues below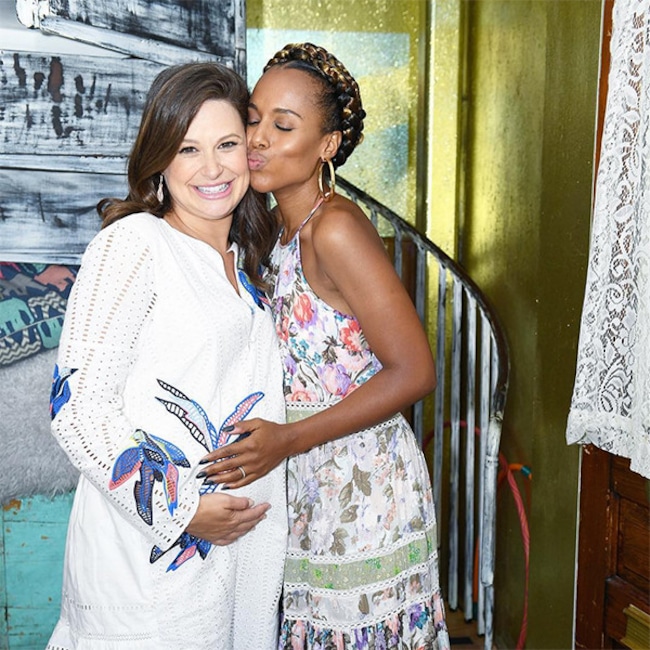 Instagram
Katie Lowes

Scandal might be over, but Katie Lowes who played Quinn Perkins still has a lot to celebrate this year AKA her first Mother's Day. The actress had her first child, a son named Albee, with her husband Adam Shapiro this fall and he was quickly a Scandal viewer.
"Baby's‪ first #Scandal Thursday‪! @shappyshaps and‪ I‪ are thrilled to welcome Albee Shapiro to our family! We're happy & healthy! #BabyGladiator," Lowes captioned her baby announcement, which featured TGIT staples like wine and popcorn.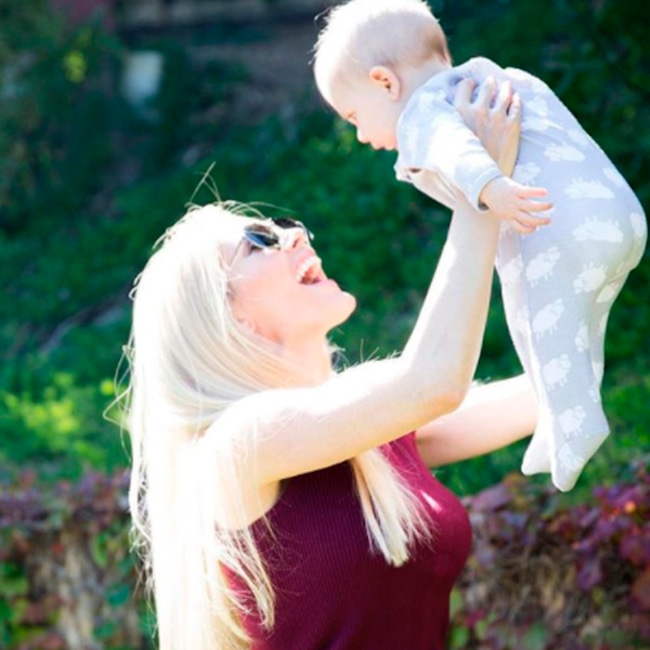 Instagram
Heidi Pratt

Lauren Conrad wasn't the only member of The Hills family who will be celebrating her first Mother's Day this year. Her old friend—and eventual enemy—Heidi Pratt along with her husband Spencer Pratt also welcomed a baby boy in 2017. The couple had their son Gunner on October 1 and they haven't stopped sharing photos of him since.
Instagram
Hannah Simone

In August, the New Girl actress officially became a mom. She welcomed a baby boy with husband Jesse Giddings, which worked out well since her TV character was also preggers…at the end of last season.
Article continues below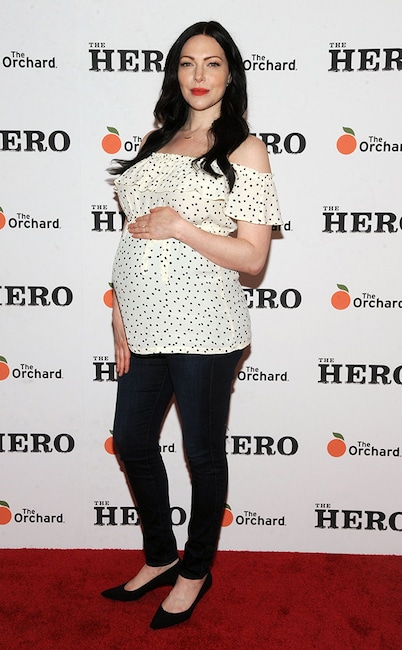 MediaPunch/REX/Shutterstock
Laura Prepon

The Orange is the New Black actress welcomed her first child with fiancé Ben Foster in August 2017 and we're still waiting to see her bundle of joy. What we do know is that she had a little girl.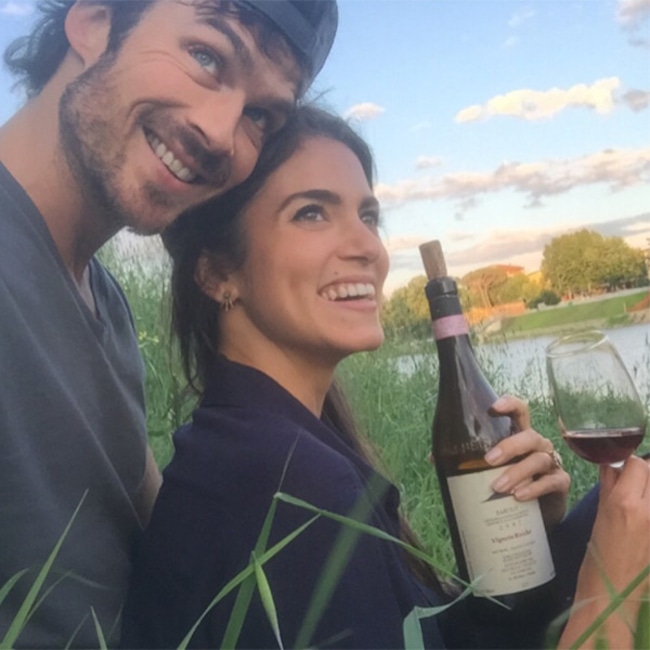 Instagram
Nikki Reed

When Nikki Reed and Ian Somerhalder became parents on July 25, 2017 fans were in awe of their daughter's name…Bodhi Soleil. After becoming a mom, Reed was showered with love by her husband because they are the cutest.
"You brought such fun and such power into our lives being pregnant but you literally brought the word sexy into pregnancy, we all see it," he wrote on a post in August. "Thank you for being my partner in this life and thank you for inspiring not just me but all others who read, hear or see what your soul gives us." With a husband like Somerhalder, Reed is bound to have a relaxing and wonderful Mother's Day.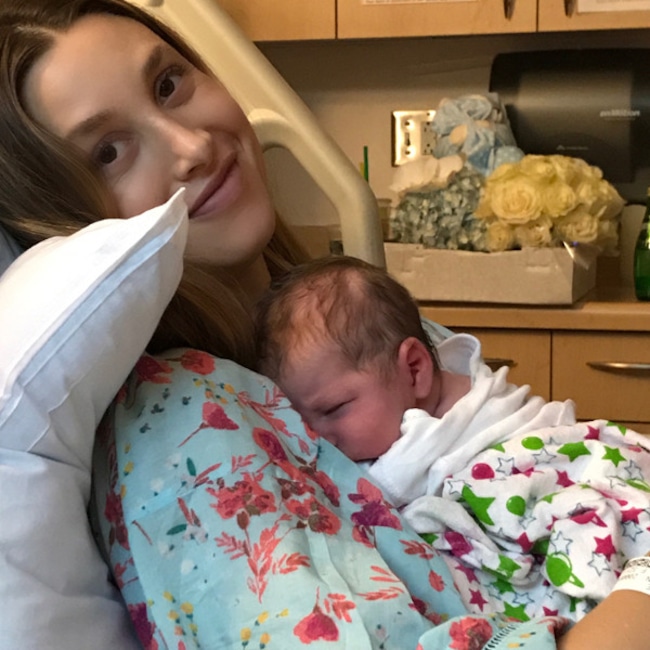 Courtesy of WhitneyPort.com
Whitney Port

Whitney Port is the last of The Hills alum on this list, but equally as important. She had her first child Sonny (with husband Tim Rosenman) in July 2017. Although she's been vocal about having a love-hate relationship with being pregnant we're sure she'll be happy celebrating the fact that she's now a mom this year!
Article continues below
Instagram
Rosie Huntington-Whiteley

The model and actress became a mom to son Jack on June 24 (with her fiancé Jason Statham) and she loves being a mom. In a recent interview with Vogue's "73 Questions" she revealed that the best thing about motherhood is "the unconditional love." She said the worst is "mom guilt," but it's okay because she laughs thanks to her son and gets to experience her favorite scent which is "my baby" every day.
Watch the 2018 People's Choice Awards Sunday, Nov. 11, only on E!
Source: Read Full Article