If you have an interest in space travel, wish for world peace, and are looking for love, today may be your lucky day. Japanese billionaire Yasaku Maezawa recently announced that he is looking for a female life partner to accompany him on a trip to the moon scheduled for 2023.
Who is Yasaku Maezawa?
The college dropout made his fortune by starting Zozotown, Japan's largest online fashion retailer, in 2004. He resigned from his position in September of 2019 to focus on training for the upcoming space voyage, which makes sense (you need to prep your body before you go hopping around outside the atmosphere, ya know).
What are the requirements?
His website says that he's holding a contest, which is open to single women over the age of 20, who have a "bright personality" and are "always positive." This person needs to be "interested in going into space and able to participate in the preparation for it." He also clarifies that this woman should be someone who wants to live life to the fullest while simultaneously wishing for world peace.
The contest seems to be organized by Abema TV, which is making an original documentary on Maezawa and his search. If you're interested, you can apply online here—the deadline ends on January 17th.
Why is he doing this?
Maezawa writes on his site that at the age of 44, he's begun to experience feelings of loneliness and emptiness. He wants to settle down and love one woman… and taker her on the ultimate journey to the frickin' moon, which gives a whole new meaning to the phrase "I love you to the moon and back." He writes:
We love a humble, emotionally secure dude! I'm sad that a cutie like Maezawa can't find love without having to turn to an open Google form, though, but maybe everything happens for a reason? Here's hoping he'll find the love of his life and have an amazing trip to space with the fame/money-hungry contest winner his girlfriend.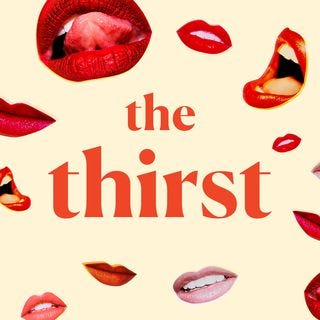 Want to get the hottest sex positions, the wildest confessions, and the steamiest secrets right to your inbox? Sign up for our sex newsletter ASAP.
Subscribe
Source: Read Full Article