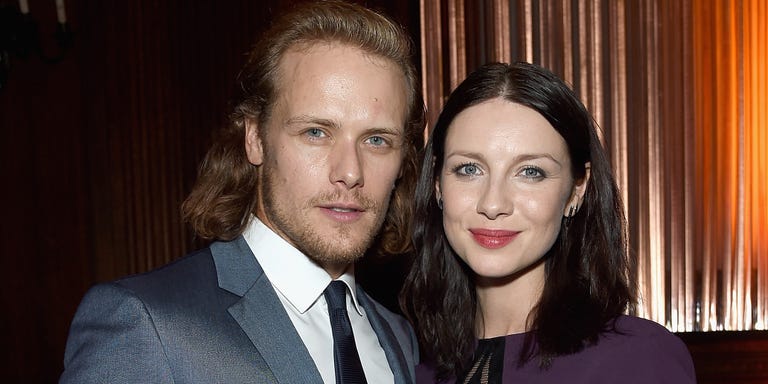 Sam Heughan just proved that he is the sweetest co-star of all time. His Outlander love interest, Caitriona Balfe, ran her first marathon in London today, and Heughan wasn't about to let the momentous occasion pass by without sending her his love and support.
In the cutest Twitter post, Heughan shared a photo of his cat watching the London Marathon on a laptop, along with the caption, "GO @caitrionambalfe !!!!! Eddie and I watching, with our feet up… good luck everyone running @LondonMarathon #LondonMarathon18."
Despite being at home in bed, the Outlander star managed to support Balfe in the best way, as she ran over 26 miles for charity.
According to Entertainment Weekly, Balfe "finished in 4 hours and 47 minutes—not bad for someone who has to find time to train after long days of filming." And she ran the marathon in support of the charity World Child Cancer, raising over $41,000 for the cause so far, which is more than a little impressive.
Posting on Instagram after she'd completed the marathon, Balfe wrote:
Source: Read Full Article