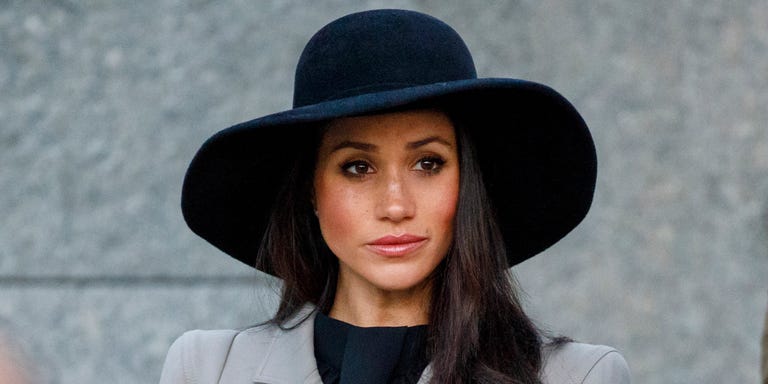 Another day, another pre-wedding appearance for Meghan Markle and Prince Harry—this time at the literal crack of dawn. The pair attended the ANZAC Day Dawn Service, honoring members of the Australian and New Zealand Army Corps "who served and died in all wars, conflicts, and peacekeeping operations."
Meghan and Harry kept things pretty somber during the services, but Meghan went ahead and wore what could be among her most iconic outfits—pairing what trusty Meghan fashion blog Meghan's Mirror has identified as Sarah Flint heels with a Gucci purse.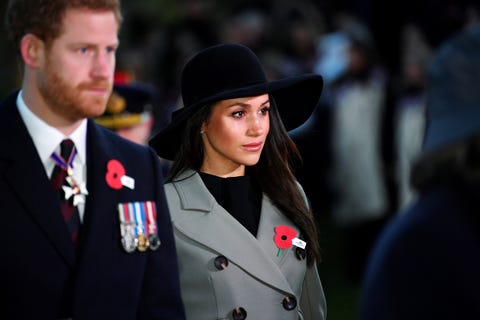 SHOP MEGHAN'S HEELS
Also, at one point the pair shared an incredibly sweet smile, which awwww: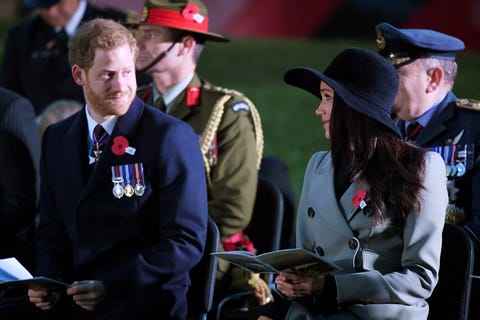 And interesting fact, this is the first time Meghan has signed a remembrance book. Check out her signature below: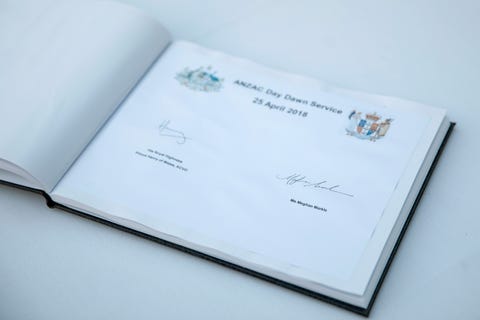 Cannot. Wait. FOR. THIS. WEDDING!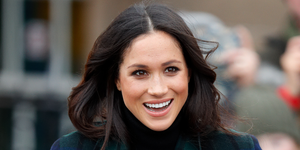 Source: Read Full Article