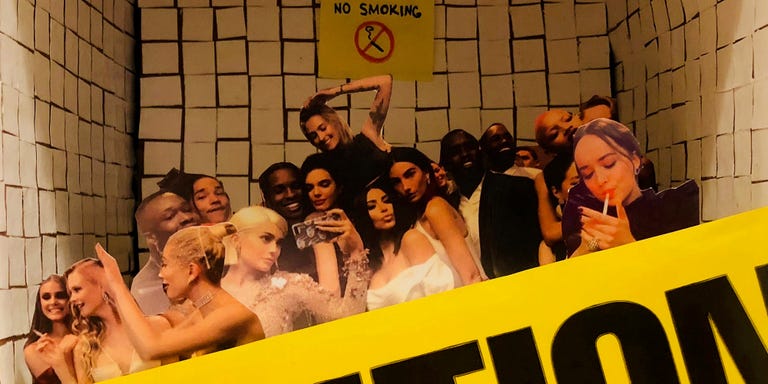 At last year's Met Gala, the real party was in the bathroom. After walking the red carpet, the stars let loose in the restroom, lighting up cigarettes and posting slightly-risqué mirror selfies in their black-tie attire.
Though Met donors and esteemed guests were insulted by the social-media-publicized bathroom bash, Brooklyn's THNK1994 museum was artistically inspired by the mini soirée in the stalls. The institution just launched a new gallery exhibit titled: "Celebrities Smoking in the Bathroom at the Met Gala."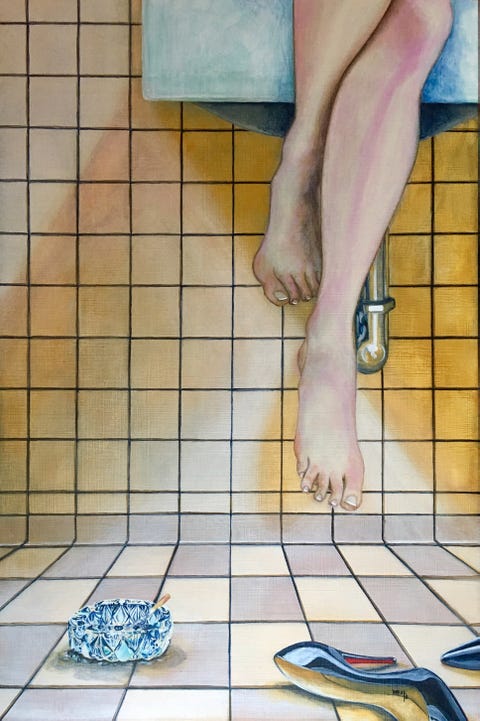 Fittingly, the exhibit opens to the pubic today (4/20), and will commemorate the famous Met bathroom and all the A-listers who lit-up inside of it. According to the THNK1994, the exhibit will be designed as a restroom, and will feature "art and installations inspired by one of the most fabulous parties we wish we could have attended."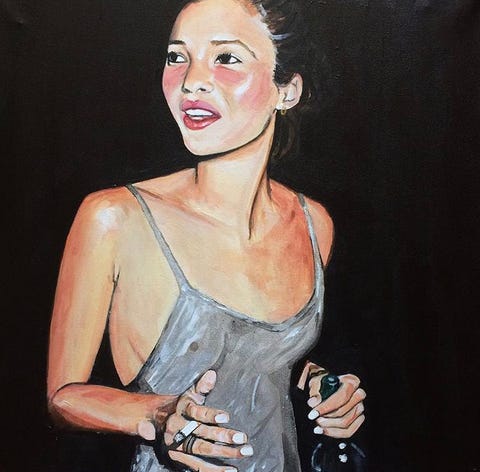 To pay homage to the celebrities who partook in the PG-13 party, the bathroom tiles of the exhibit will be filled with graffitied quotes from Met Gala guests who (allegedly) snuck a cig. Bella Hadid, Dakota Johnson, Rita Ora, Ashley Graham, Kim Kardashian, Kylie Jenner, Paris Jackson, and P. Diddy were just a few of Hollywood's finest spotted at last year's fête.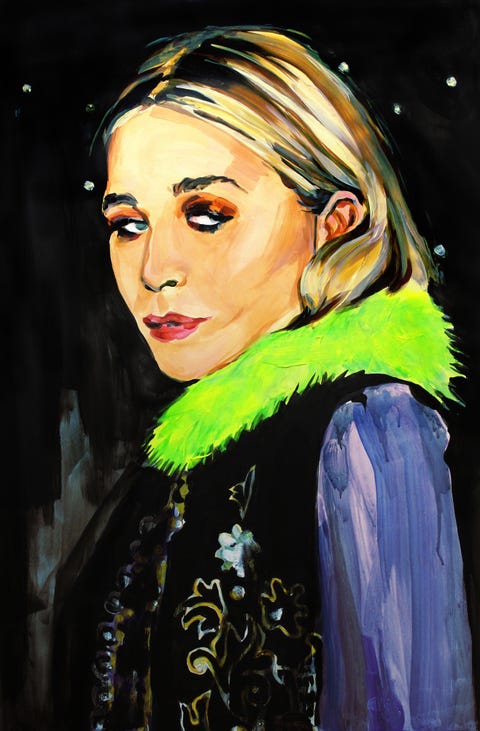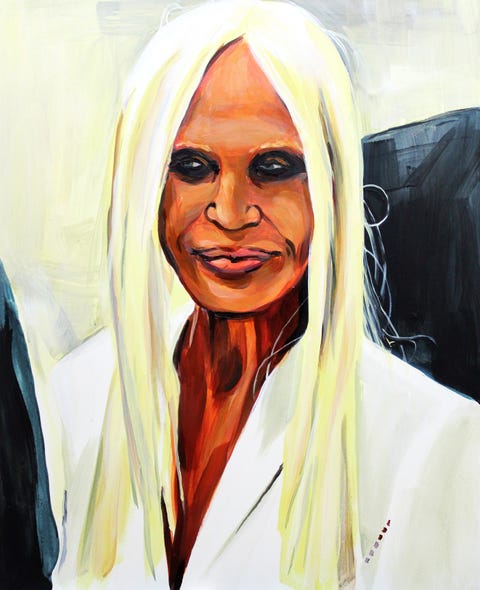 The "Celebrities Smoking in the Bathroom at the Met Gala" exhibit will run for a limited time, from April 20 through May 6. Hours are Friday through Sunday, from 12-7 p.m. Entry is $10 for guests and $6 for students. (They accept Venmo payments so there's no excuse for you to miss out.) Get more information at the THNK1994 website.
Visit the museum at: 1436 Atlantic Avenue, Brooklyn, NY, 11216.
An important note: drinks and candy cigarettes will be included in the ticket price. See you in the bathroom.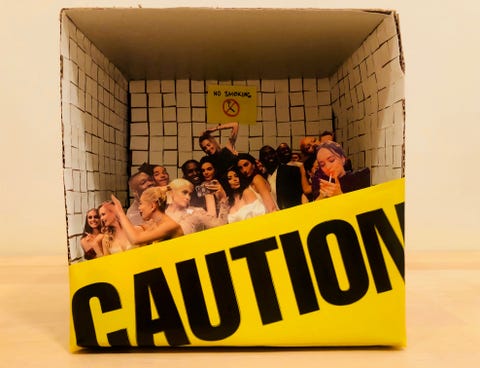 This year's Met Gala takes place on May 7. We can only imagine what shenanigans will happen then.
Source: Read Full Article