NFL players can literally have it all, but if they can't score a touchdown during a game, they can certainly score when it comes to getting some of the hottest women in the world. New England Patriots quarterback, Tom Brady, scored it big when he began dating one of the worlds most well known and extremely beautiful models, Gisele Bundchen. Even if Brady has a bad game, Gisele is always there to root her man on. Now, the gorgeous couple is married and has three children together.
From stunning Victoria's Secret models to even a video vixen, NFL stars know a good-looking woman when they see one. And while these women are known for their beauty, they are also just as accomplished as their significant other, strong, and powerful. Former Chicago Bears quarterback, Jay Cutler's, wife, Kristin Cavallari, went from being a reality star from Laguna Beach, California, to a fashion designer and even got her own show on the E! Network, all while raising her three kids with the athlete.
We listed 15 NFL players who won the jackpot with their significant others and 6 who unfortunately missed their chance or had a fall out with their girlfriend or wife. While everyone wants a successful love story, not everyone, even if you're a major football star, can have a fairytale romance.
21

Ryan Tannehill's Blonde Bombshell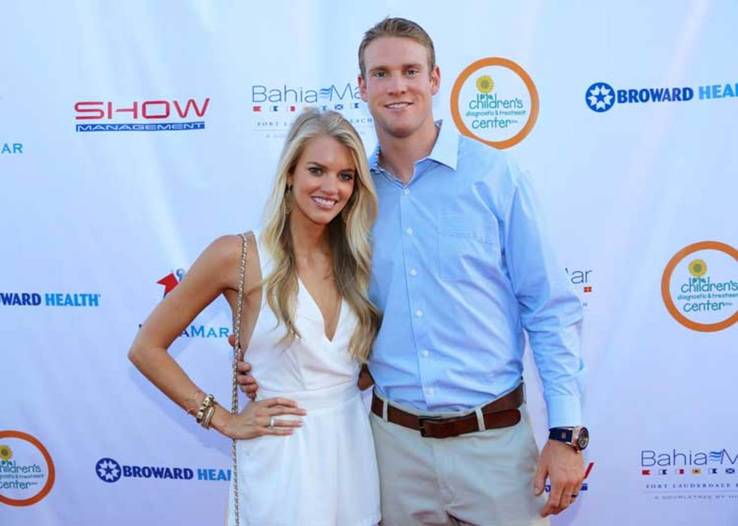 Miami Dolphins quarterback, Ryan Tannehill, hasn't been able to make that much happen for his team, but he does get the win for having one of the most gorgeous wives in the NFL. Tannehill and his wife, Lauren, dated for three years before tying the knot on January 13, 2012, in Mexico. Ironically, Lauren and Ryan attended Texas A& M together, where Lauren graduated with a degree in communications, and the pair even attended the same church but were strangers until meeting in 2009 during a spring break trip. When the Dolphins drafted Ryan in 2012, Lauren ended up gaining thousands of Instagram followers and the aspiring model soon became a very well known social media star. "It's crazy," Lauren, said about the countless of fans she's gained over the years that her husband has been apart of the Miami team. "I'm not that interesting. I want (Ryan) to have the same, normal me," she added. The model and former cheerleader has received a ton of messages from men and even marriage proposals, but she admitted that her husband isn't worried about it. "He gets a total kick out of it. He's a confident guy. It never bothers him," she said. Lauren is truly the complete package— she's a devoted philanthropist, frequently shoots guns, loves to fish, is raising the couple's son named Steel, and do we even have to mention that she's a blonde bombshell?
20

Tony Romo Leaves Jessica Simpson And Carrie Underwood For Another Blonde Beauty
Tony Romo played 14 seasons with the Dallas Cowboys as the team's quarterback and returned to the NFL as a television analyst. But we just have to mention the list of women he has been with and his current smoking hot wife. Romo has been linked to a bunch of famous women before finally settling down with his wife, Candice Crawford. One thing is for sure, Romo totally has a thing for blondes. In 2007, Romo dated country star, Carrie Underwood, for a few months, and he confirmed the relationship on his website and in a newspaper interview after the singer sang karaoke at his 27th birthday party and he was her date at the Academy of Country Music Awards. The two couldn't make things work because he apparently put football first. He later dated Jessica Simpson from November 2007 until July 2009, and it was a very controversial relationship, with Cowboy fans blaming Simpson for Romo's bad performance at the time and even giving her the nickname, "Jessica jinx." However, Romo was able to settle down in May 2011, when he married former Miss Missouri, Candice Crawford. The couple is also really busy raising their three kids together, Hawkins, 5, Rivers, 3, and Jones McCoy, who the pair welcomed this past August.
19

Tom Brady Snags A Victoria's Secret Model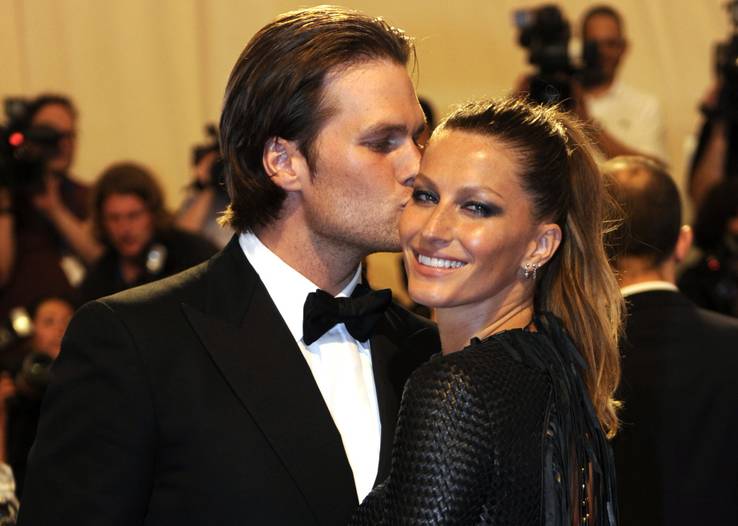 New England quarterback, Tom Brady, has led his team to five Super Bowl wins, which has earned him five Super Bowl rings, the most rings earned by any quarterback in the NFL. So with all his success in the NFL, it only makes sense that he has a great woman by his side, cheering him on during every game. Brady's good luck charm is none other than Brazilian model, Gisele Bundchen, who he has been married to since 2009. Gisele is one of the most recognized models in the world and possibly the most famous. And we can also make the argument that she's even more famous than her successful football husband. When she was a Victoria's Secret model, she modeled two of the most expensive bras ever created: the $15 million "Red Hot Fantasy Bra" and the $12.5 million "Sexy Splendor Fantasy Bar." So how did these two lovebirds meet? The two actually met after being set up on a blind date by a mutual friend back in 2006 and later said their "I do's" on February 26, 2009, in an intimate Catholic ceremony in California. Together, the couple has two children together, a son named Benjamin, and a daughter named Vivian. Gisele is also one of her husband's biggest fans, sharing Instagram photos of her and her kids at Brady's games and wearing matching Patriots jersey's.
18

Wes Welker's Wife Always Has His Back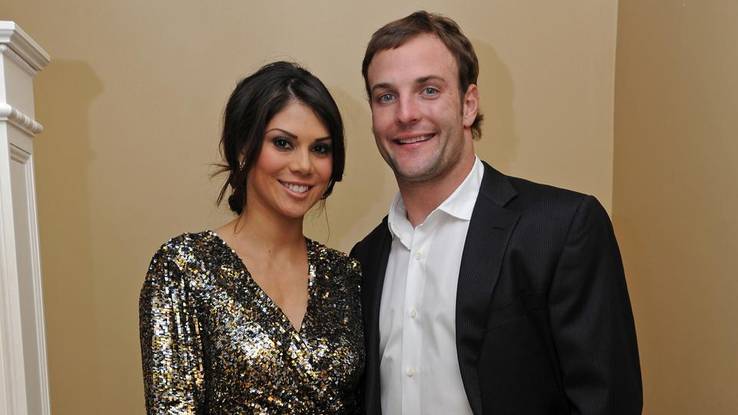 Wes Welker played for the Miami Dolphins, New England Patriots, Denver Broncos, and St. Louis Rams throughout his NFL career and is now the assistant coach for the Houston Texans. Welker has had a pretty successful football career and has even made NFL history by becoming the first receiver with at least three 110-reception seasons, and the first with five 100-reception seasons. Welker also won it big when he married the former swimsuit model and 2005's Miss Hooter International, Anna Burns. Like many football player wives, Anna has had her husband's back throughout his career. She even made headlines when she infamously called out Baltimore Raven's linebacker, Ray Lewis, on Facebook. When the Pats lost to the Ravens back in 2013, in the AFC Championship Game, Burns took a few shots at Lewis. "Proud of my husband and the Pats. By the way, if anyone is bored, please go to Ray Lewis' Wikipedia page. 6 kids 4 wives. Acquitted for murder. Paid a family off. Yay. What a hall of fame player! A true role model!" Burns Welker wrote on her Facebook page. While Welker's wife sure knows how to have her man's back after he lost the game, she immediately apologized for her Facebook comments, stating, "I'm deeply sorry for my recent post on Facebook. I let the competitiveness of the game and the comments people were making about a team I dearly love get the best of me."
17

Jay Cutler Marries Laguna Beach Reality Star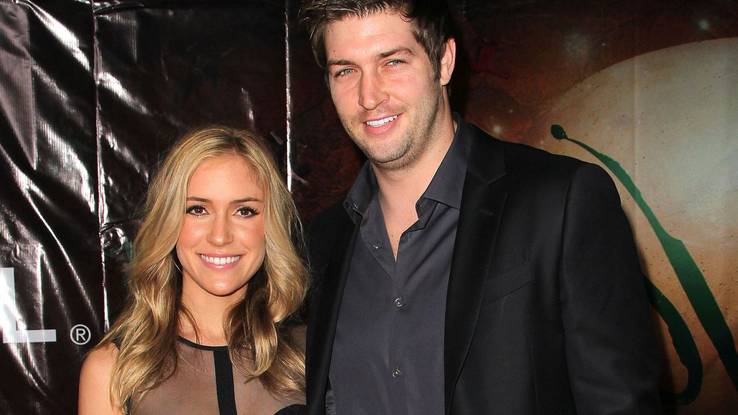 Former Chicago Bears quarterback, Jay Cutler, must have been a huge fan of MTV's, Laguna Beach and The Hills since he ended up marrying one of the show's biggest stars. Cutler and reality television star, Kristin Cavallari, began dating in the fall of 2010 and got engaged that following year. After a postponed two-year engagement, and welcoming a son in 2012, the two finally got hitched in Nashville, Tennessee on June 7, 2013. The couple now has three kids, Camden, 5, Jaxon, 3, and Saylor, 2, and while dad is no longer on a team, Kristin is busy being a fashion designer and even landed her own reality television show this year called Very Cavallari, which will follow her as she opens up the flagship store of her fashion brand, Uncommon James. While the two are finally settling in their Nashville home after Cutler was with the Chicago Bears and Miami Dolphins, Kristin revealed that their relationship was never perfect, but thanks to couple's therapy, their marriage was saved. "Honestly, I think communication and it's so much easier said than done. I know that Jay and I have to make a conscious effort. You have to put in work for a relationship. You can't just get complacent and lazy. You still have to value and appreciate the other person. I think that when you don't that's probably when you start to get in trouble. And, I mean, we have our issues. Our relationship isn't perfect. But we love each other and we work on it and we make a conscious choice to work on the relationship and I think that's what you just have to do," Cavallari shared.
16

Antonio Gates' Video Vixen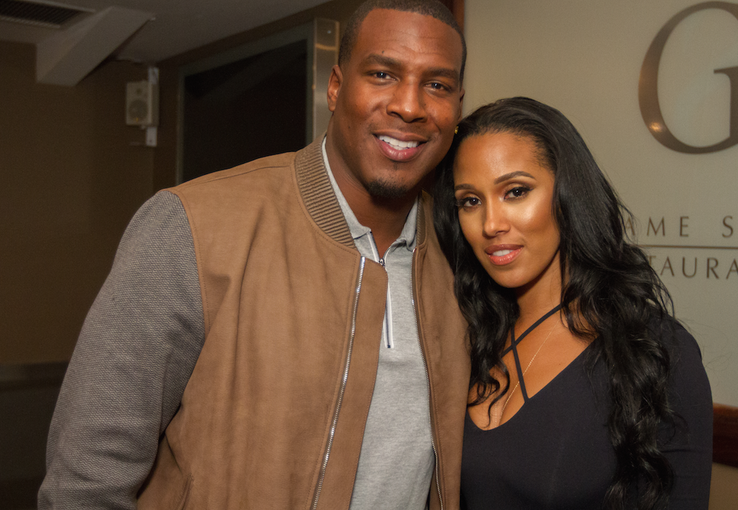 Antonio Gates is a 15-year veteran of the NFL, but he wasn't resigned with the Los Angeles Chargers for this year, currently making him a free agent. Even if a team doesn't sign Gates this year, he still has the loving support from his wife Sasha Dindayal. If you are a fan of hip-hop, you might have recognized Sasha from a number of music videos, including Jay-Z's, "Girls, Girls, Girls," 112's "Peaches and Cream," Usher's, "U Don't Have To Call," and David Banner's, "Play." This video vixen caught Antonio Gates' eye and he even tied the knot with her back in 2011. During their wedding, Gates flew in red velvet cake from Sasha's native, Trinidad. That sounds like a guy in love to me. Marrying a former video star might have sounded like a bad move on Gates' part, but it looks like the two are happy together. They have two children together, a daughter named Ayla and a son, Aven. Sasha is now pretty much recognized as a cast member on the reality show WAGS but has spent a lot of her time pursuing career opportunities as a singer, fashion designer, and philanthropist. Last year, Gates purchased a beautiful $7 million home for the couple and their family when the Chargers found themselves in Los Angeles.
15

Nnamdi Asomugha And Kerry Washington Have A Lot In Common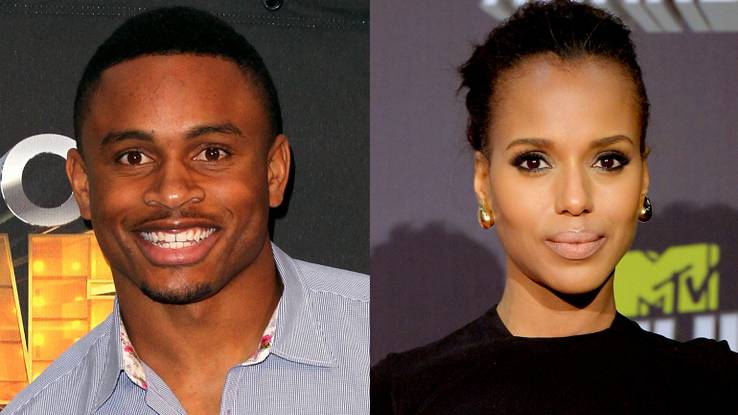 Nnamdi Asomugha was a former NFL cornerback who was considered one of the best shutdown corners in the game. The 36-year-old is extremely talented, not only playing professional football but with taking on acting and producing, which is probably what attracted actress, Kerry Washington, to him. Asomugha married the Scandal star in a super-secret wedding ceremony in Idaho in June 2013. "It was small, just family and close friends," a person who attended the wedding said, adding, "They said their own vows, people stayed at the house. It was really simple and sweet." Both the stars have been extremely successful in Hollywood. Asomugha received great recognition for his portrayal of Carl King in the film, Crown Heights. He was nominated for an Independent Spirit Award for Best Supporting Male and was nominated for an NAACP Image Award for Outstanding Supporting Actor in a Motion Picture. As for Washington, she's been nominated for a bunch of awards for playing Olivia Pope in Scandal, including a Golden Globe for Best Actress in a Television Series and a Screen Actors Guild Award for Outstanding Performance by a Female Actor in a Drama Series. So the pair, who also has two kids together, definitely has plenty of things in common.
Featured Today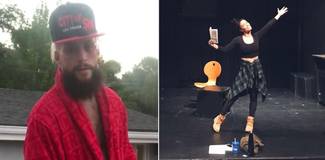 8 Recently Released WWE Stars That Are Thriving (And 8 That Aren't)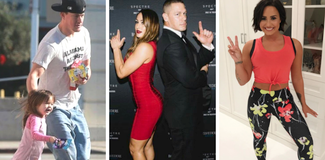 10 Guys Nikki Bella Should Date Next And 10 Ladies John Cena Should Go For

15 WWE Superstars Who Were Fired (And Why)

14

Russell Wilson Wins Big With Ciara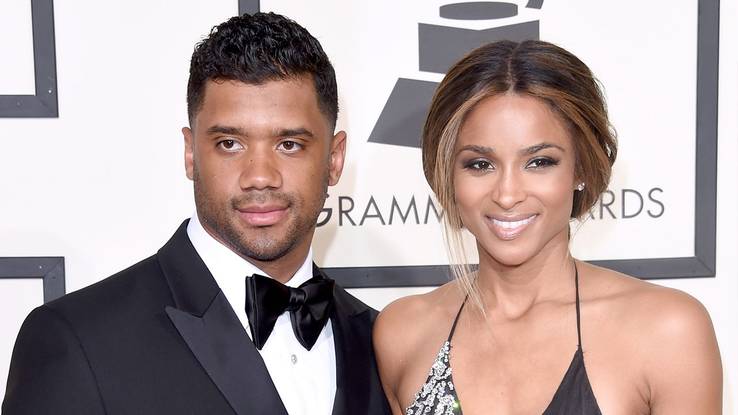 When we saw the singer, Ciara, and the Seattle Seahawks quarterback, Russell Wilson, arrive hand-in-hand at the April 2015 White House State Dinner for Japan, we all couldn't help but swoon over this new romance. The couple swore that they would remain abstinent throughout their relationship and finally got engaged in 2016 and four months later, the couple said their "I do's" in front of their family and friends in a beautiful English castle in England. "I'll tell you, the best part of the wedding was watching her walk down the aisle in that long train … and to realize I was going to spend the rest of my life with her gives me chills," Wilson said. Months after the lovely couple got hitched, Ciara announced on her Instagram that she was expecting, it also just so happened to be the singer's birthday. "On this special birthday, I received an abundance of love from friends and family…and I'm excited to finally share one of the Greatest Gifts of All that God could give," she wrote back in October 2016. The couple recently celebrated their daughter, Sienna's, first birthday with a princess-themed party and it was definitely epic.
13

Cam Newton Growing His Family With Stunning Girlfriend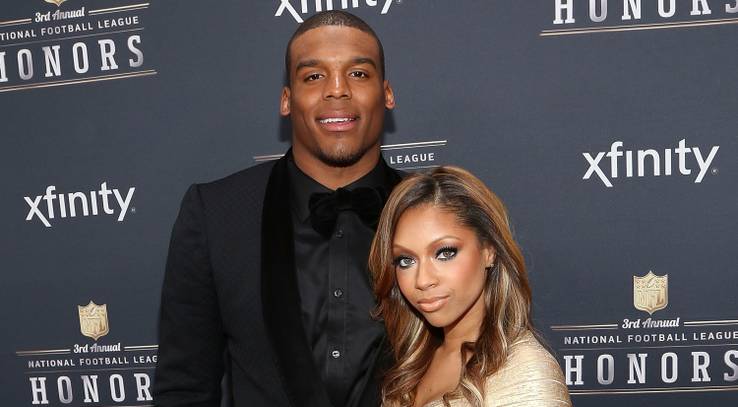 Carolina Panthers quarterback, Cam Newton, has been dating his girlfriend, Kia Proctor, for several years. The 28-year-old football star and his gorgeous girlfriend haven't made plans to make their romance official with any "I Do's," but that isn't stopping them from making babies! They already have two children together, and one month ago, Kia shared a photo on her Instagram account cradling her growing baby bump, sharing with her fans that she and Newton are expecting another child together. The couple is already proud parents to a son named Chosen, a daughter named Sovereign-Dior, and are ready to welcome baby number three. Kia, whose full name is Shakia, was a model and a club dancer, and she has another child from a previous relationship. The pair were first seen together in 2013 at the Kentucky Derby and were also seen together in 2014 at the NFL's post-season awards ceremony, which led many fans to believe that they were an item. Newton has kept his girlfriend and growing family quiet, unlike many other celebs. However, Newton did open up about the birth of his first child, saying, "It was pretty cool, pretty cool. All fathers can speak on— when you see life come into existence, it's a wonderful thing. These past couple of days have been so monumental for me." Will he ever put a ring on Kia's finger? We'll have to wait and see!
12

Julius Peppers' Scores With Fitness-Loving Instagram Star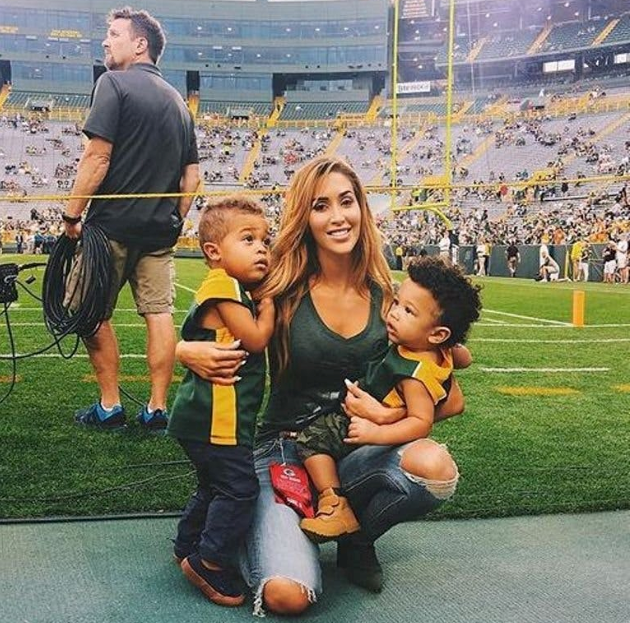 Julius Peppers is a defensive end for the Carolina Panthers and has one smoking hot girlfriend. The football player is currently dating WAGS Miami star, Claudia Sampedro, and has been with the model since 2014. Sampedro stated that their relationship is in great shape back in 2016. "I just love the chemistry we have. We really just motivate each other and he makes me a better person and I really love him," she said. The couple has three children together, too. Claudia has one daughter from a previous relationship named Kenna Skye and welcomed a son named Amaresito with Peppers. The football star also has a child from a previous relationship. "Both of us having blended our families from previous relationships … all the kids get along great … things are going very well, I'm very happy," the model stated. Claudia is known for her sass and attitude on the show, but that doesn't seem like it's affecting her relationship with Peppers one bit. She is definitely one of the hottest wives of a football star. Have you seen the woman's Instagram account? Claudia currently has a whopping one million followers thanks to the television show and she does have a rocking hot bod that she just loves to show off every chance she gets. Hopefully, Julius isn't a very jealous man with all the comments she probably receives.
11

Tony Gonzalez Poses With Longtime Girlfriend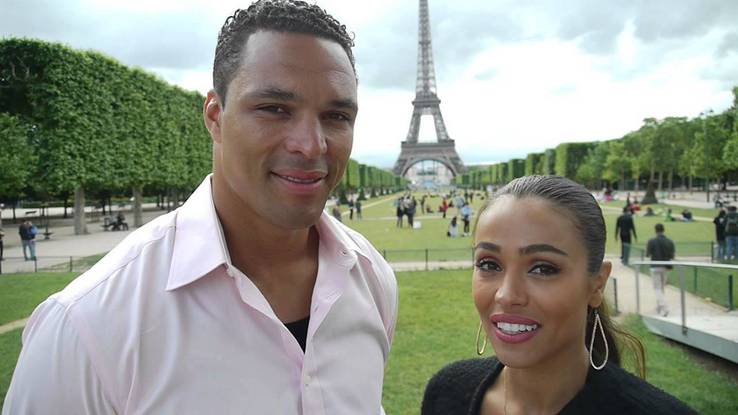 Former NFL player, Tony Gonzalez, currently holds the record for total receiving yards by a tight end and is known for his love of the game, only missing two games in his entire seventeen-year career with the National Football League. Gonzalez and girlfriend, October, met when she was a 21-year-old cocktail waitress at a bar, owned by Dennis Rodman. The couple didn't get married, but they did have a commitment ceremony in July 2007. They aren't legally married, however, they consider themselves married. The couple has two kids together, a son and daughter named Malia and River. Gonzalez also has a son named Nikko, with his ex, reporter, Lauren Sanchez. October is one gorgeous lady and definitely attention-grabbing, and she and her football star boyfriend even posed sans-clothing together for a PETA campaign in 2009. In 2014, both October and Tony's ex, Sanchez, were reported to be finalists for co-hosting duties for The View. What a small, small world we live in? While Sanchez probably would have had better odds of getting the position, since she is a reporter and anchor on KTTV in Los Angeles, neither of the women ended up getting the job.
10

Larry English Gets Married On WAGS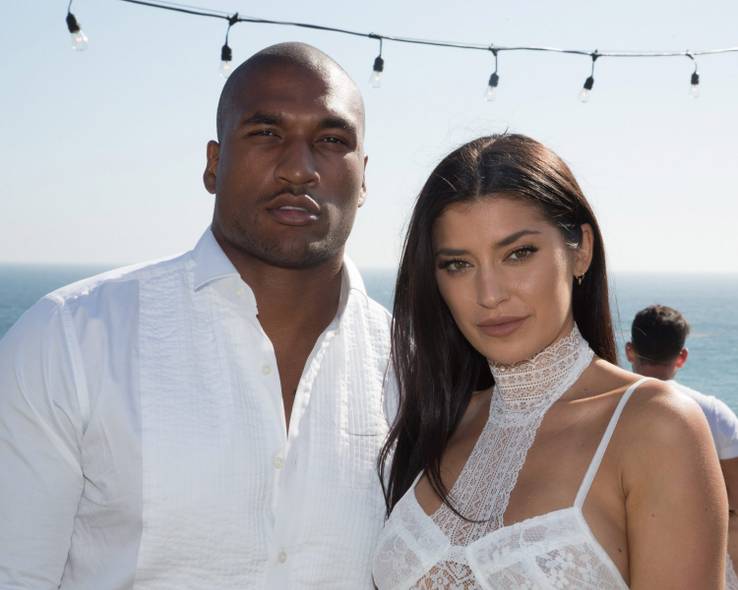 Larry English played in the NFL as a defensive end and outside linebacker for five years with the San Diego Chargers and ended his career with the Tampa Bay Buccaneers. You'll probably recognize him on WAGS, alongside his brunette beauty wife and model Nicole Williams. The two got married in May 2017, exchanging vows at the Montage in Laguna Beach, California, overlooking the Pacific Ocean. Since saying their "I do's," Williams admitted that her relationship with the former NFL player is better than ever. "Our bond is stronger. We've been together for six years. So I know we had a bond already, but being husband and wife and saying those vows and everything makes us so much closer," Williams told E! News. The newlyweds were also very open about when they want to start on planning for a family of their own. Williams said, "We've definitely talked about family, but we're just so busy right now that I can't say I'm ready right this second. So, I want to give it a year, focus on each other and our business. And, you know, eventually, I would say in the next year or two we'll be ready to settle down and start a family."
9

Eric Decker Gets Himself A Keeper
Former Denver Broncos player, Eric Decker, who is currently a free agent at the moment, recently welcomed baby number three, a boy named Forrest to his growing family with wife, Jessie James Decker, this past April. The duo seems like a strong couple, even starring alongside one another on their E! reality show, Eric & Jessie: Game On. Baby Forrest joins older siblings Vivianne, 4, and Eric Jr., 2, and Jessie revealed that they couldn't be happier. "They've been wanting a sibling forever. Well, Vivianne has. Vivianne was a little disappointed at first because she wanted a baby sister, but she got over that within 10 minutes and now she's so excited and kisses my belly every day," Jessie said. Even if Eric Decker's career as an NFL player might be winding down and Jessie James Decker's career as a country singer isn't doing so hot, it still looks like the two are happily in love and we'll be more than okay raising their three children. We also wouldn't be surprised if the couple has a baby number four. Jessie did admit that she loves being pregnant on the Today Show. "I love being pregnant because there's just something special about being a woman and being able to grow a baby bump in your body. There's just nothing like it. I love knowing that there's somebody in me I'm nurturing and taking care of; it's such a special bond," she explained.
8

Jordan Cameron Also Finds Love With A Victoria's Secret Model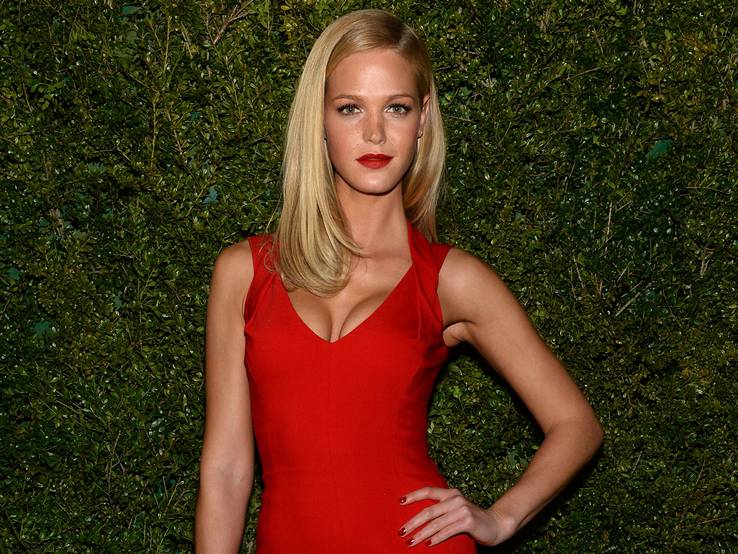 Jordan Cameron spent six seasons with the NFL, four with the Cleveland Browns and two with the Miami Dolphins. After suffering from four concussions, Cameron decided it was time to think about his future and his son, and ultimately retired from the NFL in 2017. "I started thinking about the concussions too much," he told ESPN, adding, "You can't play football like that. If I didn't get concussions, I'd probably keep playing. It's one of those things. I can't risk my mental health in the future. I don't have any symptoms now. I'm perfectly fine. But they can't tell me with 100 percent certainty that if I keep playing and I get more concussions, and I'm going to be OK." Now that Cameron is retired, he can focus on his son, Tristan, and spending more time with his good-looking girlfriend and Victoria's Secret model, Erin Heatherton. The blonde beauty, who has been on the cover of Sports Illustrated, was known for dating Leonardo DiCaprio from 2011-2012, but has settled for a more athletic type. The duo has been dating for quite sometime, but we haven't heard any wedding bells in their future just yet.
7

Golden Tate Say's "I Do" In Cabo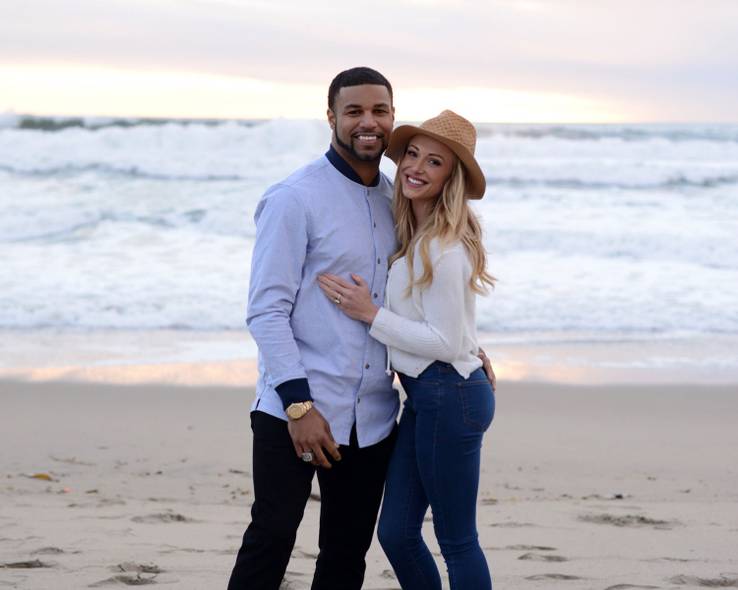 Detroit Lions wide receiver, Golden Tate, tied the knot with girlfriend, Elise Pollard, in Cabo last year and we can't help but stare at this blonde beauty. He shared a photo of the couple's special day on his Instagram with a very touching caption that read, "Wow. The best week of my life from top to bottom. I got to marry the most beautiful woman on the planet. It was amazing having all our family and best friends out to Cabo to share our big week. 250 people flying to Cabo's largest destination wedding ever – we love y'all. Been getting texts and calls every day it was the best week of their lives … we concur." Tate's wife is a director of business development at Harvey Nash and has been working for the IT recruitment firm since 2010. Tate is also not the only one who enjoys playing sports. Pollard played on the intermural soccer, softball, golf and tennis teams when she attended the University of Washington. After they tied the knot, Pollard said that the whole experience was "surreal." "You always envision the day you get engaged and then when it really happens it's the most crazy, indescribable feeling," she said.
6

Deion Sanders And Pilar's Divorce Nightmare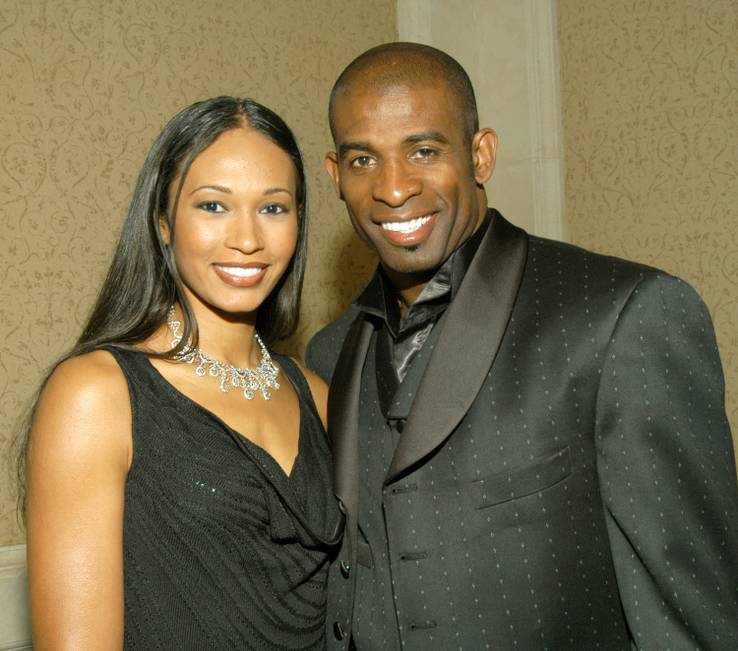 Deion Sanders and his wife, Pilar Biggers-Sanders, had one of the nastiest celebrity split we've ever seen. The two were married for 14 years and have three children together, but the pair couldn't make things work. The divorce wasn't pleasant and Pilar ended up losing custody of her three kids for reasons we still don't understand and even spent seven days in jail for failure to return the kids in a timely manner. During the divorce, Deion Sanders made a few allegations against his wife. Pilar eventually spoke up, explaining that she was quiet on the allegations at the time of the divorce for the sake of her three children. However, Deion ended up winning that $2.2 million lawsuit. Today, Pilar is fighting back, appealing the defamation lawsuit and has even gained custody of two of her three children. For Deion, he's moved on and now lives with businesswoman, Tracey Edmonds, whom he described as "the best woman he's ever met."
5

Adriana Lima Pressures Julian Edelman For Kids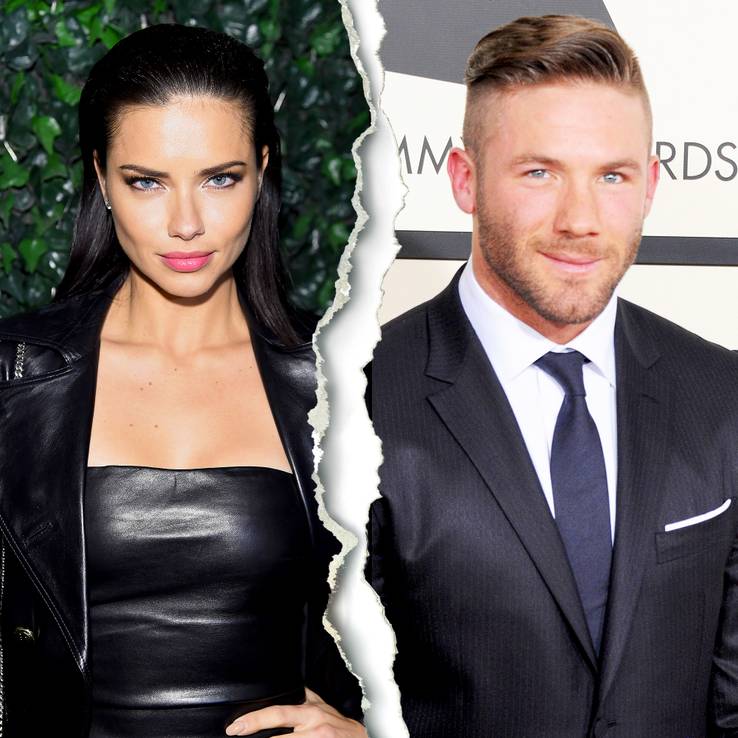 Who would ever say no to having kids with the former Victoria's Secret model and Brazilian beauty, Adriana Lima? New England Patriots wide receiver, Julian Edelman, reportedly ended his relationship with Lima after the model wanted more kids. The pair was an item in the summer of 2016 and split in early 2017, after it was revealed that the two were on different pages when it came to having a family. Lima already has two kids, daughters, Valentina and Sienna, but the 36-year-old supermodel wanted to grow her family and Edelman apparently just wasn't having it. According to TMZ, Edelman was shocked to learn that his model girlfriend wanted a child with him since he just had a baby with Swedish model, Ella Rose, in 2016. E! News also reported that their split was due to the pair living miles apart from one another and never being able to find time to see each other with their busy schedules. While Adriana calls Miami home, Edelman must stay in Boston, since he plays for the New England team. It seemed like Edelman never wanted anything serious with Adriana, which we think is totally foolish on his part. Was Edelman not aware that he was dating one of the most gorgeous women in the world?
4

Kordell Stewart Didn't Regret Being On The Real Housewives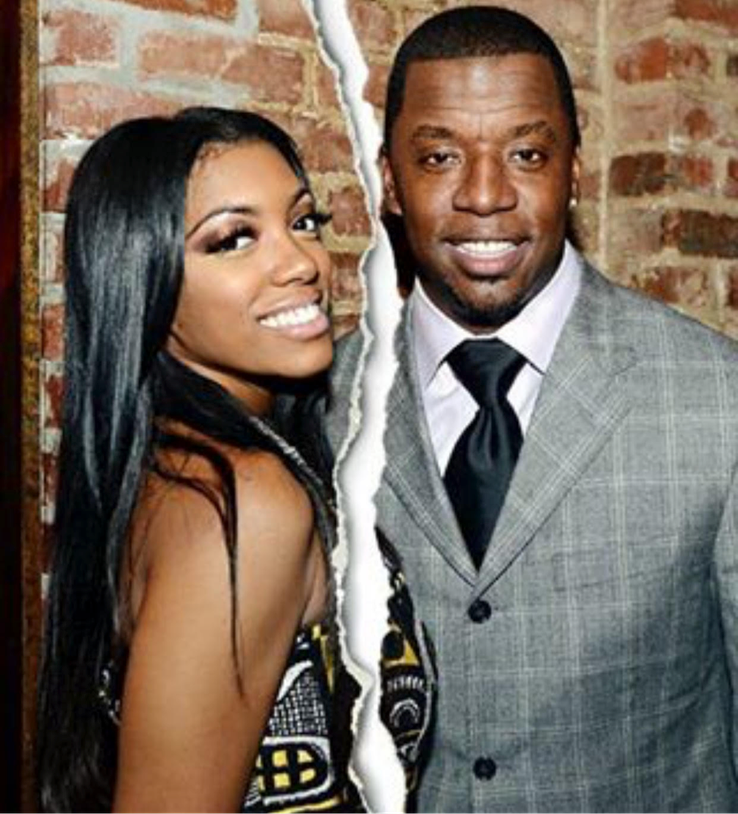 If you watched the fifth season of The Real Housewives of Atlanta, then you might remember Porsha Williams' ex-husband, Kordell Stewart. Nicknamed "Slash," Stewart was a former football player who played eleven years in the NFL. The pair were married from 2011 to 2013, with Stewart admitting in an interview with Steve Harvey that their relationship was a "rocky road." "When it comes to the institution of marriage, I think it is the highest levels of the Super Bowl of a relationship. And you have that someone that you say, 'You know what, I want to be with you for the rest of my life. Your breath stinks and all. I just want to be with you forever.' And that breath that I was smelling was the one that I wanted to be with for the rest of my life. But it got to the point where it got a little too stank,'" he told Harvey. When he was reflecting on his two-year marriage to Williams, Kordell told Harvey, "I love my ex-wife. That's old and that's over with Steve. You know I have a 13-year-old kid to raise. Even though it was a rocky road that was a lesson for me in this life. I take every experience and take it in stride and know that God has something in store for me."
3

Blake Bortles Splits With Girlfriend Over Popularity Contest
Jacksonville Jaguars quarterback, Blake Bortles, apparently couldn't handle all the fame his ex-girlfriend, Lindsey Duke, was receiving on the web after it was revealed that six million people Googled her name during the NFL combine. Compared to his mere 225,000 searches, Bortles reportedly did not like all the attention his high school sweetheart was getting and ended things with her. According to the Daily Mail, the blonde beauty was profiled on ESPN and since then, a wave of people began following her social media accounts, like her Instagram. However, since then, Duke has made her profile private after so many people were visiting her page. Bortles even admitted that NFL executives asked him if his blonde ex-girlfriend would be around for dinner, if they were to come to town to visit him. It was a tweet that revealed the two went their separate ways, "He broke up with her a few months ago." When Busted Coverage asked the twitter follower why the two split, he replied, "not sure, a friend of mine is good friends with his family and they said he was single now. Only I know is he ended it." When Bortles and Duke were together, he was heard saying, "Apparently she is more of a household name than I am and there's nothing I can really do about that."
2

Hank Baskett's Could Not Keep His Marriage Together
It is finally over for Kendra Wilkinson and former NFL player, Hank Baskett. The two, who tied the knot back in 2009, have called it quits and have both filed for divorce, citing irreconcilable differences. We've watched Kendra deal with her husband's problems on television, her breakdowns, and even trying her best to save her marriage. However, it seemed like the starlet couldn't take it anymore and split from the former football player. She even confirmed the split in an Instagram post, writing, "Today is the last day of my marriage to this beautiful man. I will forever love Hank and be open but for now, we have chosen to go our separate ways. I'm beyond sad and heartbroken because I did believe in forever, that's why I said yes but, unfortunately, too much fear has gotten in the way. We are both amazing parents and our kids will be happy n never know the difference other than seeing mama smile." A source who is close to Kendra even revealed, "The marriage was never a walk in the park. They had a lot of issues, whether it was his lack of longevity in his career to his Super Bowl fiasco to her postpartum depression…"
1

Reggie Bush Can't Keep Up With Kim Kardashian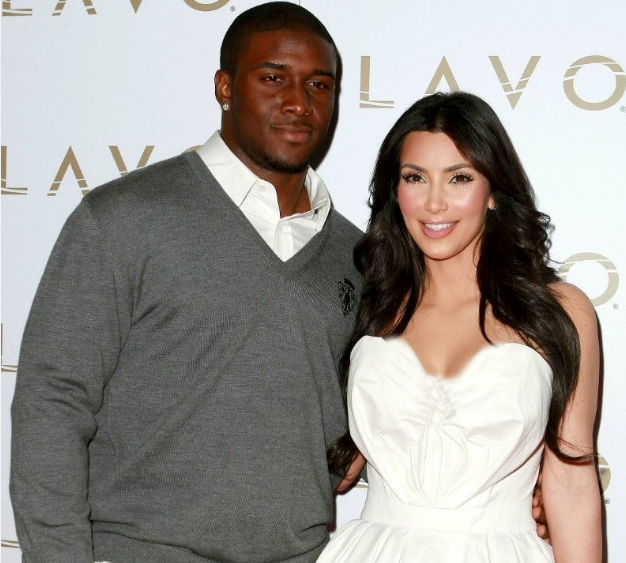 Remember when Kim Kardashian and former New Orleans Saints player, Reggie Bush, were one of Hollywood's hottest couples? The two dated in 2007, but after two years, they couldn't keep their relationship last. Was Kim Kardashian too much for the former football star? Apparently, the couple couldn't make a lasting commitment to each other because of Bush's NFL schedule. "They never get to see each other, ever," a source said, adding, "It's been a long time coming. They still love each other and are part of their lives, but Reggie spends six months out of the year in New Orleans, so it's tough." Well, we all know what happened to Kim K. The reality star married the rapper, Kanye West, and had three kids with him. As for Reggie Bush, he married the dance instructor, Lilit Avagyan, who weirdly looks like Kim Kardashian. The two even welcomed their third child together last year. Bush opened up about his family and wife on the Detroit Lions website when he was on the team. "I'm very excited. It couldn't have come with a better person. Someone I really love and care about," he said. So, Reggie Bush didn't really run out of luck, since he did end up with a beautiful wife, but he did miss out on having to marry the most famous woman in the world. However, that might have been a big sigh of relief for him.
References: sportster.com, people.com, espn.com, menshealth.com, usmagazine.com, latimes.com, essence.com, tmz.com, kansascity.com, eonline.com, dailymail.co.uk, today.com, thebiglead.com, heavy.com
Source: Read Full Article