Back in 2005, the Hogans were riding the highest of highs. The family became a major hit on reality television with their show Hogan Knows Best airing on VH1. The exposure landed Hogan back in the WWE, and things were going really well for the family. Oh how things would change! The show would come to an end following a shocking divorce between Hulk and Linda. Things unravelled from then on with Linda dating a teenager, Hulk contemplating taking his own life and Nick getting in trouble with the law for racing while under the influence. The absolute worse would come in 2015 when Hulk was caught using offensive language on a 'tape'; that was rock-bottom for the family.
Three years after the fact, it appears as though the Hogans are starting to change for the better. In this article, we feature Linda, Nick, Brooke and Hulk while shining a light on the positive steps they have taken in the recent months. With such good behaviors, maybe we'll see Hulk and his daughter in a WWE ring one day!
Enjoy the article folks and like always, be sure to share it with a friend. Without further ado, here are 17 photos that prove the Hogans are changing for the better. Let's get started!
17

Brooke Returning To Wrestling?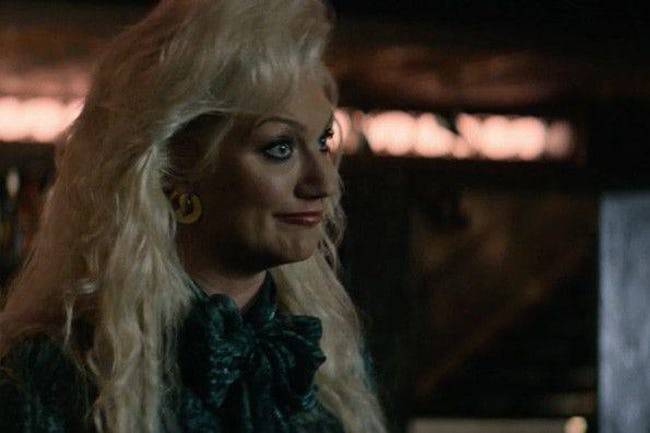 You can call Brooke Hogan the most normal member of the family. Compared to her brother and parents, Brooke rarely made the headlines for similar reasons as her other family members. So for that, we applaud Brooke. During Hogan Knows Best, Brooke's stardom grew pretty significantly, so much so that VH1 gave her a spin-off following the conclusion of the show, Brooke Knows Best. Since then, she's attempted a career in the music scene. Brooke has now changed genres entering the world of country music. Her recent career has been less than memorable, however things might be changing for the better according to a recent interview.
Brooke stated that she's interested in making a return to wrestling.
She wants to run her own female promotion, though rumors are also floating around that she wants to get professional wrestling training. Given her name and genetics, that would be a change welcomed by all.
16

Hulk's Recent WWE Appearance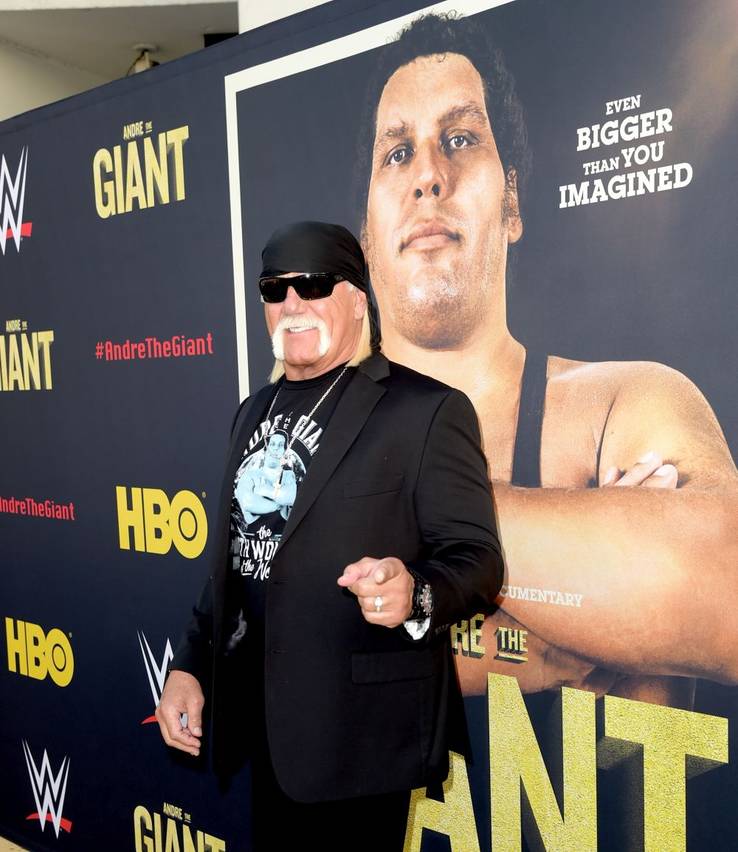 Slowly but surely it seems as though Hulk's getting back on the WWE's good side. Now he didn't return to the ring just yet, however a positive step was recently taken during the screening premier of HBO's Andre the Giant special.
For the first time in nearly three years, Hulk was spotted among other WWE Superstars (including an important figure we'll feature a little later in the article).
Again, seeing Hogan at such an event just demonstrates that things are changing for the better. He took on questions as well and he answered them perfectly, leaving the emphasis on Andre and rarely speaking about himself and his current relationship with the WWE. The two served as terrific rivals and provided us with one of the greatest WrestleMania moments ever when Hulk slammed Andre back at WrestleMania III.
15

Nick Staying Out Of Trouble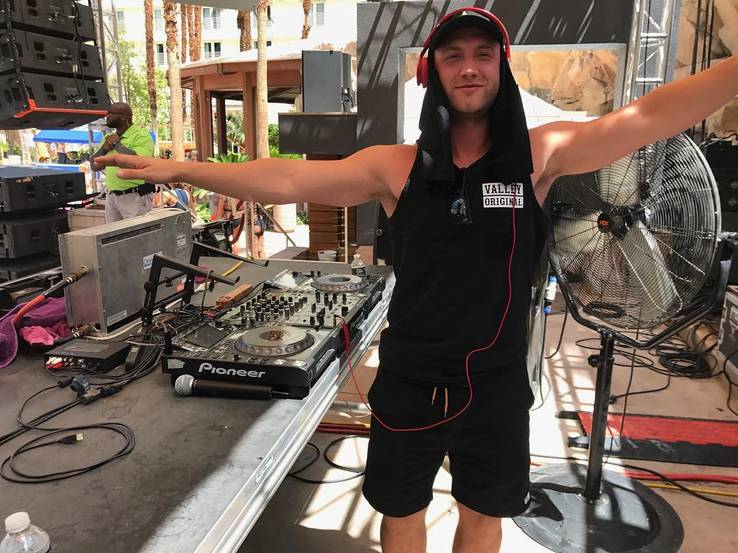 Nick is another Hogan family member that didn't have the greatest reputation during his reality TV days. He hit rock bottom back in the summer of 2007; making matters worse, he was racing when he struck a tree. The passenger John Graziano suffered serious injuries to his brain, issues he has to live with nowadays. Hogan spent almost half a year behind bars, wisely he's been laying low since the charges.
At 27 years of age, like his father, Nick's changing for the better. He's staying out of controversy and instead, focusing on his new love for music. Hogan's a touring DJ nowadays working his craft around the world. His troublesome days seem to be in the rear-view mirror as we haven't heard anything controversial pertaining to the reality star in quite some time.
14

Linda Taking Care Of The Dogs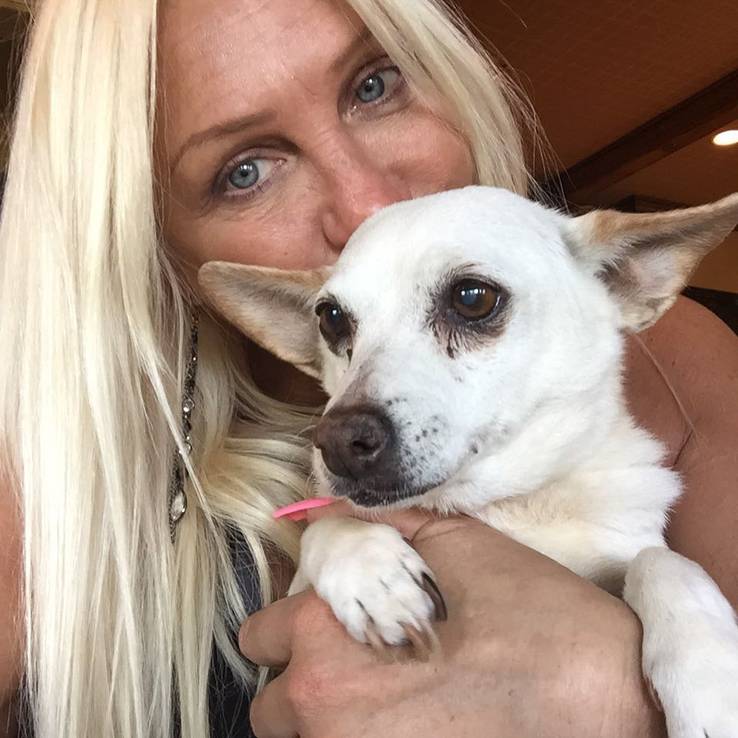 Although Linda was the victim of a bad divorce, things worked out quite nicely for her. She got 70% of Hulk's assets during the court battle, enough to feed her family for a lifetime. However, instead of laying low and enjoying the cash, she took another route which only hurt her reputation. Hogan started to date a 19 year old at the time, Charlie Hill. The relationship made the headlines for all the wrong reasons and thankfully, it wouldn't last.
At 58 years old, one thing we can applaud Linda for is her passion in taking care of animals, particularly dogs that are abandoned. Linda regularly posts to her social media account on Twitter about the matter and she's taken in lots of stray dogs in the past. Yes, she doesn't have a squeaky clean reputation but we applaud this gesture that shows she's also changing for the better.
13

Hulk Staying In Shape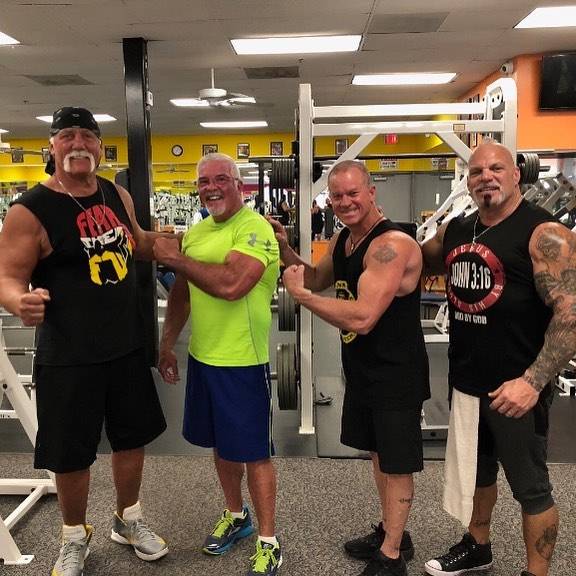 At the age of 64, Hulk could have easily given up on going to the gym, however he still hasn't stopped and maintains a fantastic look to this day. Hogan regularly posts to his Instagram account showing those guns still being put to good use. Hulk took things a step further claiming he can still go in the ring despite his age. Given the plethora of surgeries he's undergone, we think Hulk's a little over his head but hey, at least he's staying positive and working the wrestling fans, right?
Maintaining such a shape will only help his cause when the WWE comes calling.
The company loves to give fans that nostalgia feel and it's definitely a plus when a certain Superstar returns in terrific shape. Hulk's former WCW buddy Bill Goldberg, was a prime example of that.
12

Brooke Staying In Shape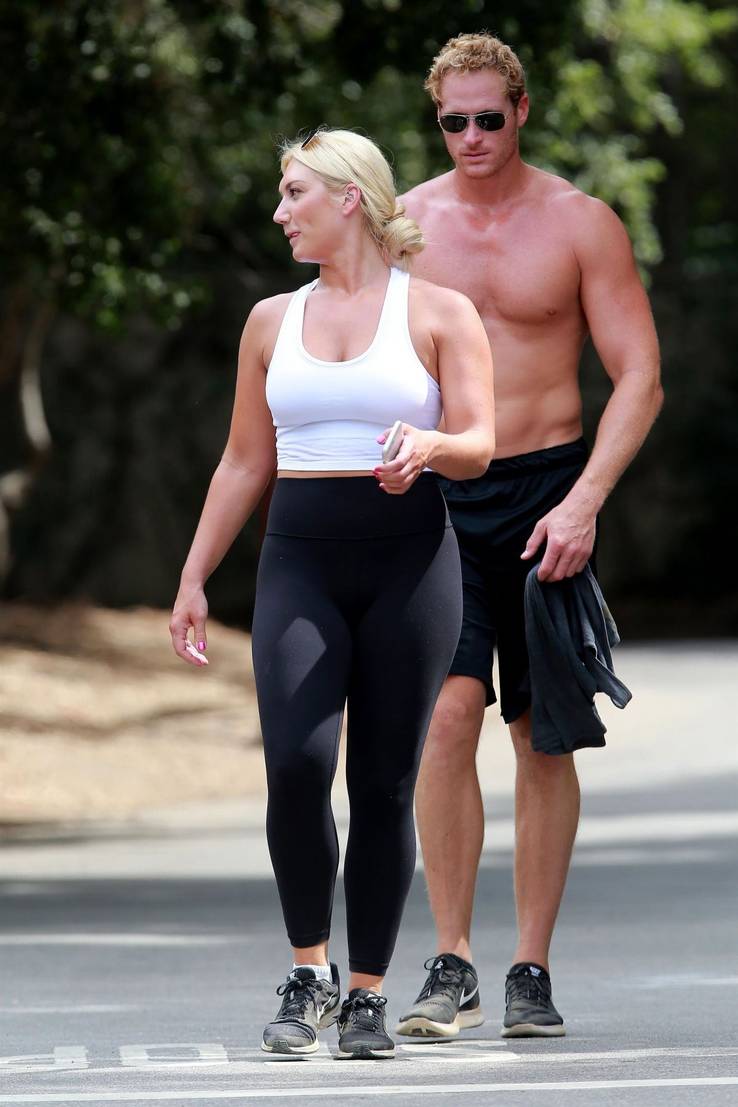 Speaking of staying in shape, we now turn our attention to Brooke Hogan. Still only 29, Brooke has maintained a great figure throughout the years which is nothing but a plus. Given her recent appearances, you can argue that Brooke looks better than ever nowadays. Recent pictures to surface showed Brooke in a pair of tight yoga pants, let's just say she's getting in the squat workouts on the regular.
She's looking great and we applaud her current conditioning levels.
Keeping such a look can only help her future career in the wrestling business. Brooke has the genetic look to make it in the industry, resembling Charlotte in terms of height and muscle density. We hope she decides to make the jump because she's already got the body to step foot inside of the squared circle.
11

The Kids Are Still Close With Their Mom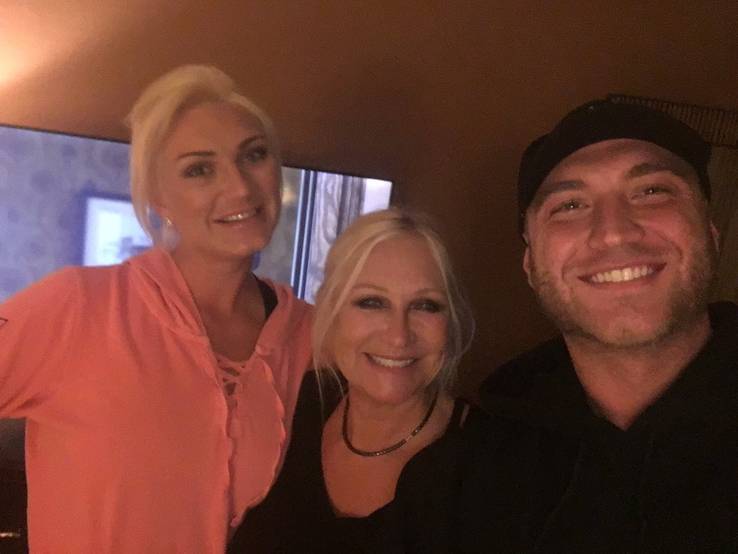 Married in 1983, the Hogan family underwent a drastic change back in 2007 when the National Enquirer ran a story pertaining to Hulk's wrongdoings behind the scenes. Linda filed for divorce and it was all downhill from there. The children were separated spending time with their dad in the Florida area while mom resided in California. It's a dynamic that still persists to this very day.
As we stated earlier, Linda took home 70% of Hulk's assets. The controversy didn't stop there; Linda took it a step further writing a book on her marriage with Hulk. Without a doubt, the kids weren't too thrilled about such a gesture. Despite the rocky ups and downs between Linda and the kids, a recent picture shows that things are improving and that they've managed to maintain a healthy relationship despite the tumultuous times from the past.
Featured Today
15 Secret WWE Storylines Triple H and Vince McMahon Might Be Thinking About

10 WWE Stars Who Stayed In The Same Relationship Their Entire Career (5 That Didn't)

15 WWE Divas Who Dislike Each Other In Real Life

10

Hulk Admits To His Wrongdoings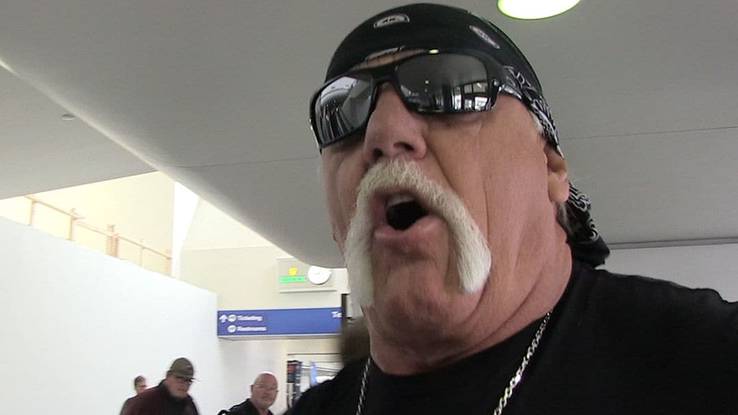 July 24th, 2015 is a day the Hulkster wants to forget about. He was caught using offensive language in a 'tape'; it caused his instant release from the WWE. All footage of Hulk was cut from the company, and nearly three years later he's still not back yet.
A positive sign though, is that the company is slowly starting to reference his name again.
Ever since, he's gone through lots of ups and downs though it now appears like he's back on his feet and admitting to his wrongdoings. In a recent interview with TMZ, Hogan admitted that he owes everyone an apology for his acts from the past. After years of reflecting, Hogan seems to be in a better place now. WWE Superstar Mark Henry stated he would be open to Hogan returning if he apologized. Hulk has agreed with the statement, a positive sign without a doubt.
9

Brooke's Back On Television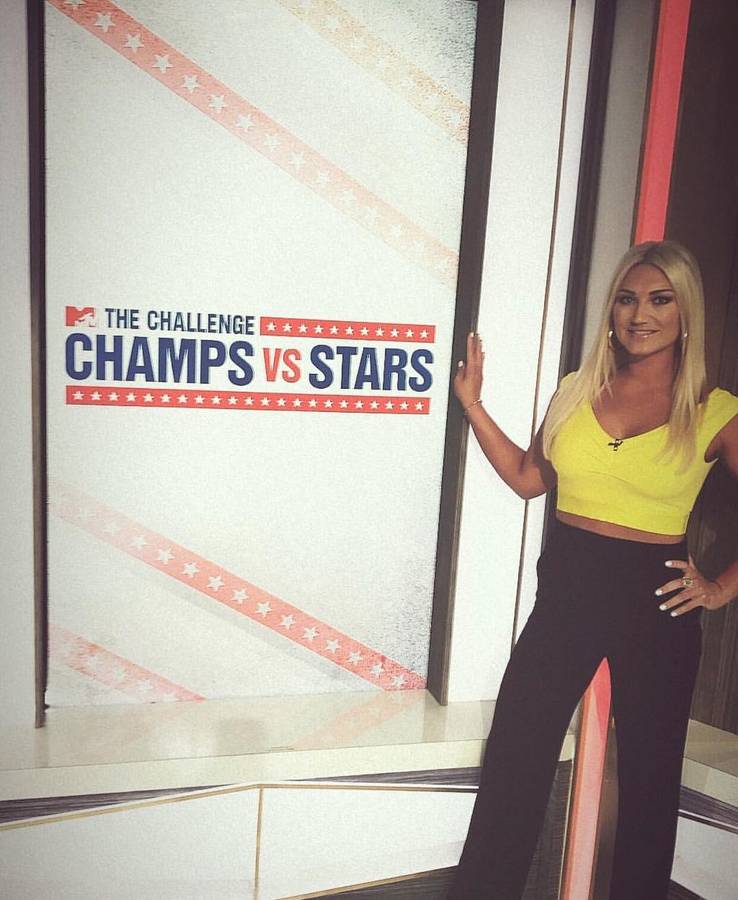 Like Hulk, Brooke's starting to get more exposure on television which proves things are changing for the better. Following her reality show days, Brooke went MIA for a little bit. She was also dropped by her former music label following some lackluster CD sales. However, things seem to be changing with Brooke on the upswing nowadays.
Her current project sees her cast in an MTV show, Champs Vs Stars. The show recently launched a couple of days ago in April and it'll only help her popularity. She also recently released a single which is out on iTunes entitled, So Many Summers. Her popularity continues to rise and that should help things moving forward. She also has a nice following via social media of over 200K followers.
8

Hulk Making Public Appearances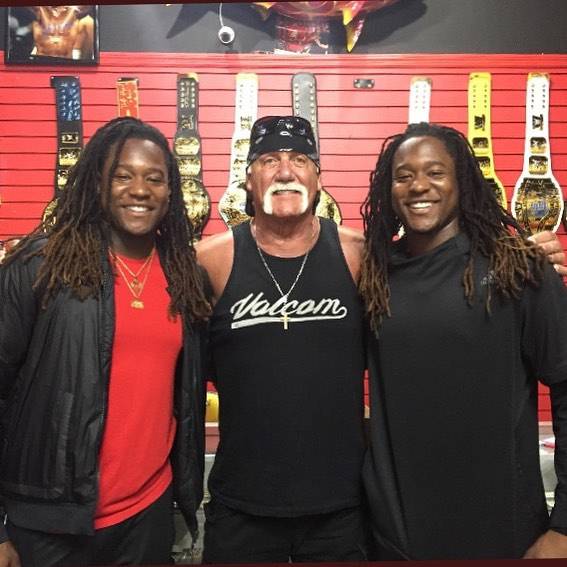 Following his WWE release, Hulk wisely went silent. Aside from court battles, we rarely saw his face anywhere. A positive sign is that this is starting to change nowadays with Hulk taking on more public appearances. You can find him regularly at his own beach shop in the Clearwater area, Hogan's Beach Shop.
Hulk typically appears at the store signing autographs and meeting fans,
despite his troubled past Hogan remains a major hit with lots of supporters. He's also appearing in other places. Hogan recently posted a photo that showed him attending the Phillies spring training camp. He's also working conventions and Q & A sessions alongside the great Nature Boy Ric Flair. Now that deserves a big time WOOOO. All these recent cameos are positive signs that Hulk's reputation is starting to change for the better.
7

Nick's Positive Interview With TMZ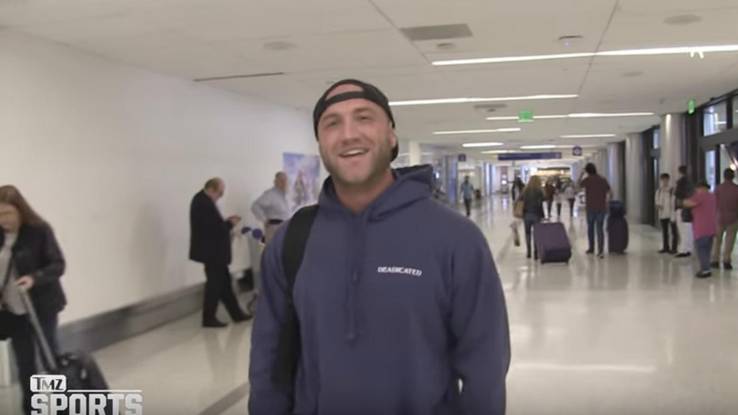 Nick travels a lot living the life of a DJ and for that reason, he's been spotted at the LAX airport on the norm by the TMZ crew. His recent interviews only helped his reputation as he was all smiles answering questions, something that wasn't the case during his troublesome days. Unlike lots of others who tend to brush TMZ off,
Nick is open to answering questions, even about his dad.
Although Nick said he wasn't sure about his father's WWE future, he stated that there is a good chance we'll see him again in the promotion. When asked if Hulk will wrestle again, Nick laughed claiming he can likely still beat up lots of the wrestlers, however various surgeries might stop that from going down. Nick stated that lots of travel caused difficulties for his father over the years.
6

Brother & Sister Love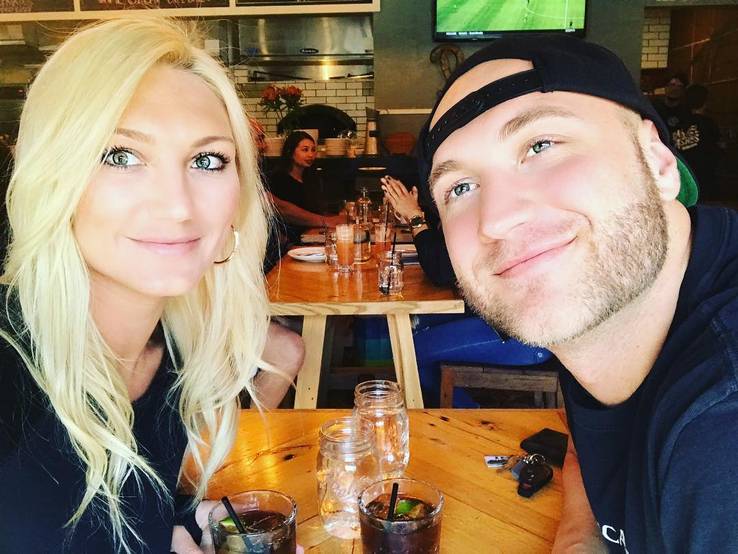 The Hogan family could have easily imploded given all of the controversy that has surrounded the family over the last decade. They've gone through several problems, however one thing that has stayed the same is the love Brooke and brother Nick, share for one another. Who can forget the day Nick was finally free and was embraced by his sister. The two shared an emotional moment that was caught by the cameras. Brooke was clearly worried about her brother and seeing him out was a tremendous moment for the both of them.
They've managed to stay close despite all of the family struggles,
a recent picture showed the two enjoying a drink together proving that things are still great between the two, a great sign and something that helps the image of the Hogan family.
5

Hulk's Positive Messages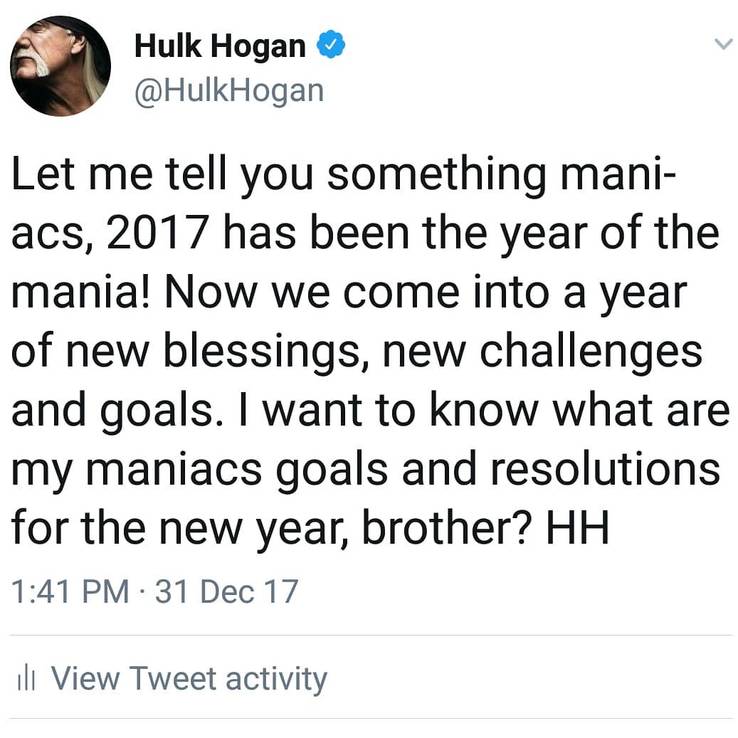 'Eat them vitamins and drink your milk', that was the Hogan we knew from back in the day during his rise to superstardom with the WWE. Such words lost a lot of meaning throughout the years. Not only did Hogan undergo the embarrassing 'tape' and the chaos that followed but he also maintained a terrible reputation in the wrestling industry as someone that was difficult to deal with. Hulk's regarded as one of the most selfish acts, if an outcome didn't benefit the Hulkster he just wasn't interested. For that reason, his relationship with the WWE has been quite rocky, not to mention his involvement with WCW and how his influence might have caused the end of the company.
He's changing that today, constantly complementing the current crop of talent including Braun Strowman.
Hulk's also changing for the better sending out positive messages and Tweets (like the one you see in the post above).
4

Brooke's Glow Appearance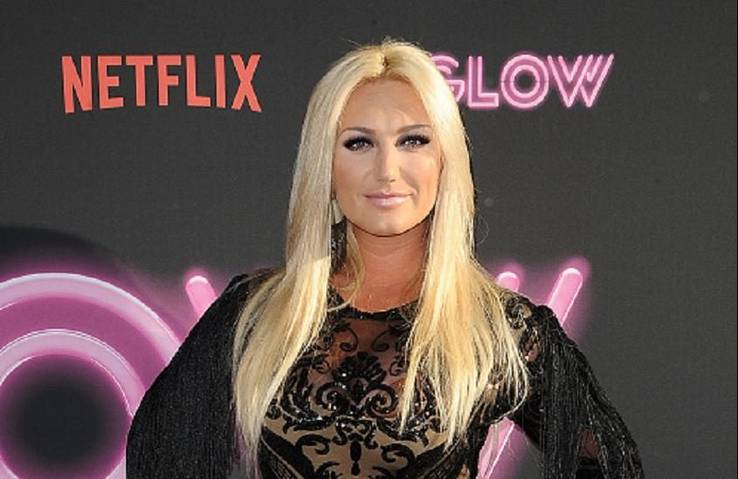 Looking back at Brooke's television and film appearances, nothing really screams out aside from Hogan Knows Best. In terms of television, she worked several shows of the lower-tier including America's Prom Queen, Scare Tactics and who can forget a brief involvement with TNA Wrestling. That stint was quite terrible and something Brooke needs to forget about if she plans on returning to the business. Her movie resume might be even worse with a plethora of lesser-known films.
Another positive sign, not only is Brooke appearing on the MTV reality show but she also recently took part in the Glow series playing the role of a venue booker, something she's interested in pursuing for real. She also appeared on the red carpet during a special event for the show; the appearance only helped her cause as she looked spectacular.
3

Hulk's Laying Low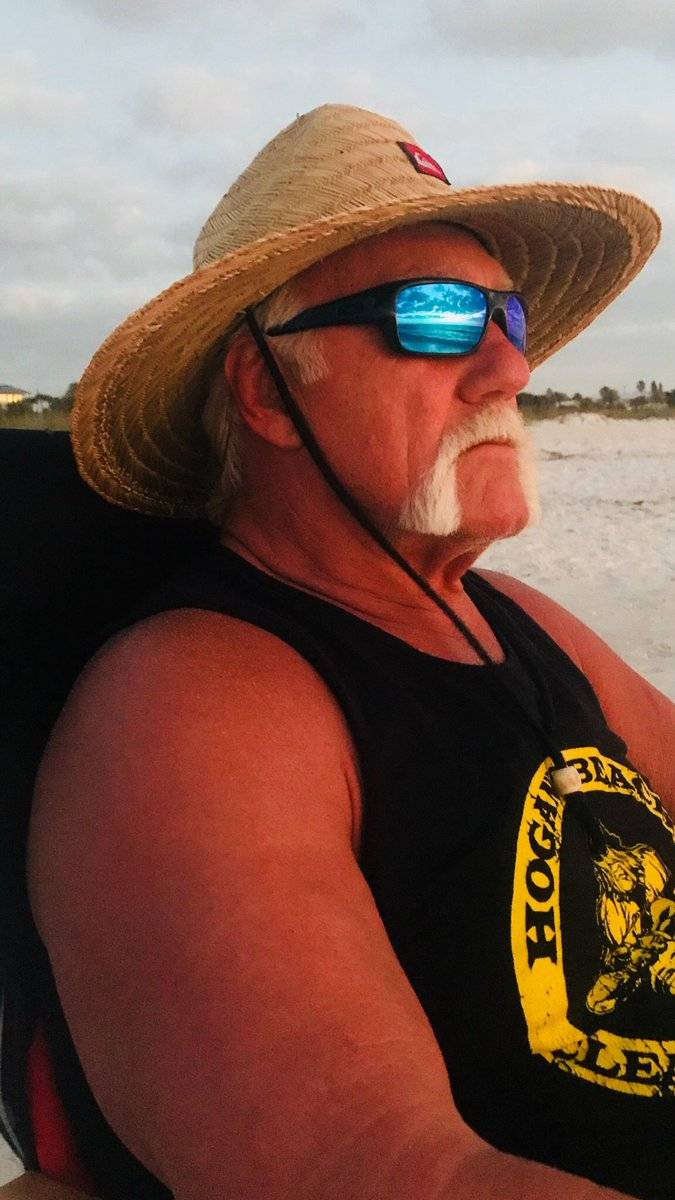 Following the controversial WWE release and court battles with Gawker, Hulk's best move was to lay low for a very long time. Thankfully, that's exactly what he did and what he continues to do till this day. Nick spoke about Hulk's current whereabouts and his answer was quite simple,
his dad just likes to chill on the beach and take hours of sun while reflecting and laying low.
Nick's comments seem to be accurate given Hulk's recent posts in the last couple of months. Hogan's either on the beach tanning or enjoying some pool time. He seems a lot more humble when discussing current issues and perhaps the reflection time is only helping his personal self that much more. It sounds bizarre to think that just laying on a beach would be a positive change for someone but in Hogan's case, this was one of his brightest moves.
2

Hulk's Healthy Relationship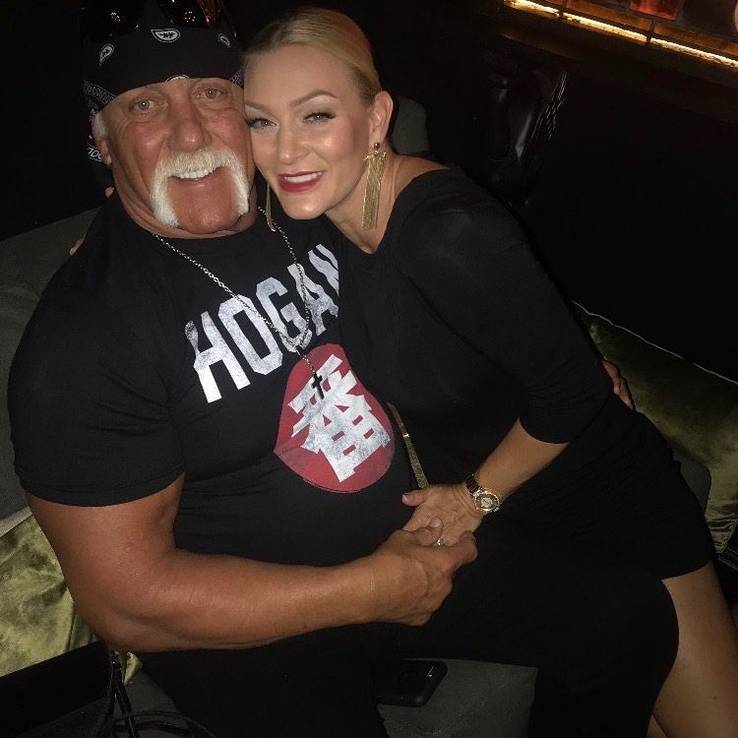 Following his divorce, Hulk was in a dark place, so much so that he even contemplated taking his own life at one point. A new relationship changed a lot of his perspective, just a year after Linda filed for divorce Hogan found himself in another relationship with Jennifer McDaniel. They quickly engaged a year later and in 2010, they got married in the Clearwater area, the same place that couple resides in today.
Heading into their 8th year of marriage, the couple maintains a healthy and loving relationship, something that helps Hogan's public image
given his troubling past with Linda. Hogan posts a lot of photos of the two and things continue to blossom as they maintain a strong love for one another. McDaniel has a lot to do with Hogan's changed mentality nowadays.
1

Meeting Triple H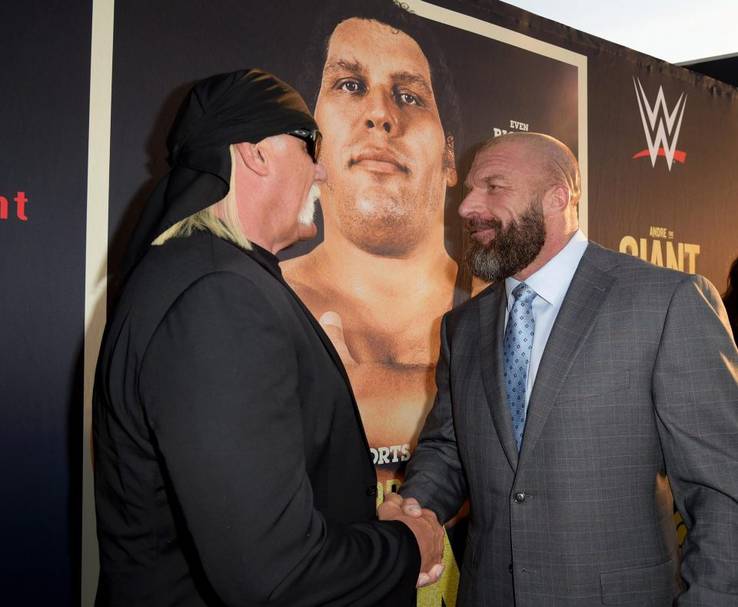 The most popular picture to surface on the internet during Hulk's appearance at the Andre the Giant screening featured The Game, Triple H in conversation with the WWE legend.
The photograph proves that things are improving between the two sides, they even enjoyed a laugh during casual conversation.
Hunter's arguably the second most influential figure in the WWE which is nothing but a good sign for the Hulkster. Triple H has also gone on the record stating he's open to Hogan returning at some point and that the two sides are now in talks after a lengthy three-year hiatus by the Hulkster. It's clear that things continue to change for the better, however it remains to be seen when Vince gives Hulk the green light to return. It all depends on WWE investors and if they're ready to see the Hulkster back on WWE programming.
Source: Read Full Article