What happens when you're a foxy lady and marry a professional soccer player who is one of the best in the world? All eyes go on you. The forward for Barcelona and Argentina, married his super hot and sultry wife, Antonella Roccuzzo in 2017, and since, the wed couple share three children, and a whole lot of press. Evidently, when a soccer star marries a bombshell, everybody wants to be in the know.
For the longest time, Antonella was known as Messi's girlfriend, and all soccer junkies became obsessed with Messi's love life as much as his professional career; we do not blame them, who can take their eyes off a top-ranked soccer player and a drop-dead gorgeous woman? It is no surprise though, many professional soccer stars get to snatch up hotties, like Cristiano Ronaldo and Gerard Piqué. However, often enough, even though we see the great soccer players photographed with their girlfriends or spouses' numerous times, we hardly know anything about them, or who they are because they stand there in the shadows of their partners.
Ahead of the star striker's wedding to his long-time girlfriend, very little was known about her, and her life before finding love with the Barcelona great. After their wedding last year on June 30th, 2017, that captured the imagination of the world, more people, including the media, became curious about this private lady with a ring on her finger from Messi. You must read on to know more about Messi's awe-inspiring sweetheart.
20

Antonella Is A Very Outgoing Person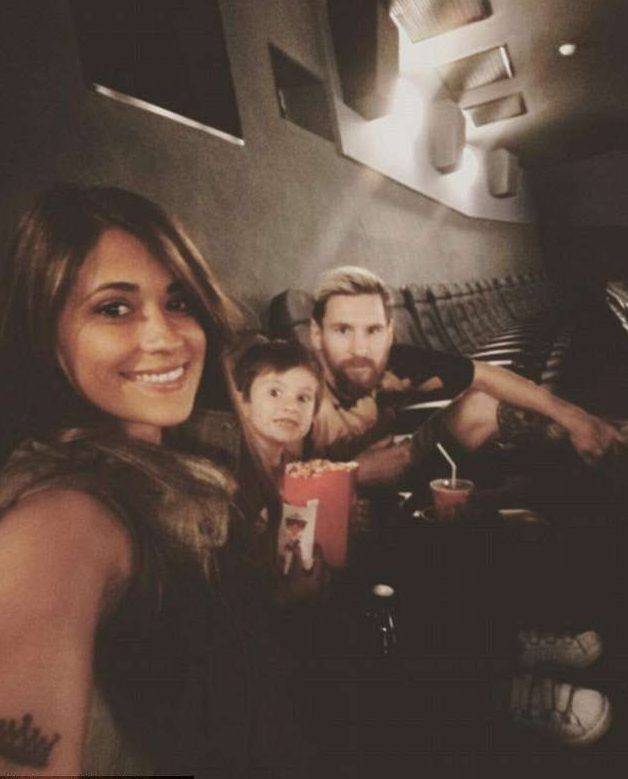 We do not know why this beauty would be camera shy with all that sass, because the brunette hottie is actually a very outgoing person. When photographed, she seems to shy away and blush at cameras, which would make us assume that she is not the outgoing type, but Antonella, or the now Mrs. Messi, loves to be out with her husband, and her friends that she has not left behind. The total babe is often photographed with either her star hubby or gal pals at multiple social events and parties, all while enjoying herself. Even though she is now a celebrity because of her husband, it does not stop her from going out to the movies with her children or to the mall like an ordinary person. Being a little more private does not mean she is not very outgoing and sociable, and she has proved otherwise.
19

Antonella Goes By A Nickname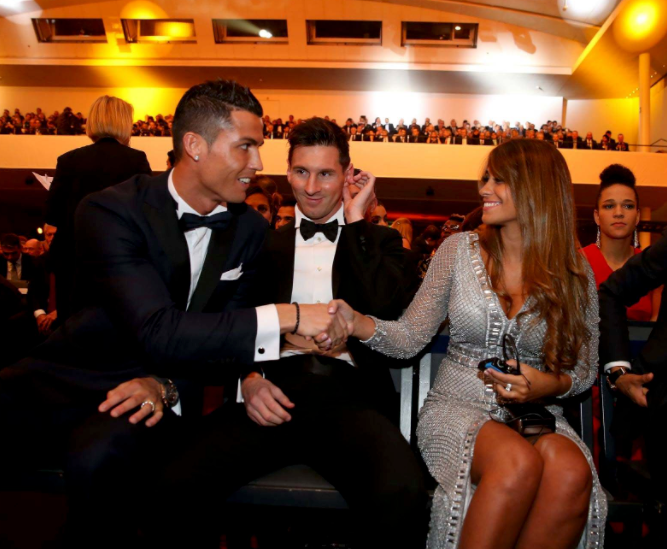 There are many adjectives we could use to describe Antonella: hot, foxy, flawless, stunning, glamorous, beautiful, radiant and exquisite. However, what many of her fans do not know, is that Antonella has a nickname that she predominantly goes by — "la negra." It is not a surprise with her long lush dark locks and sun-kissed (all year long) skin colour that her parents decided to bless her with that nickname. Most parents do give their children nicknames of their own, and often, the child will bear it with them for the rest of their lives, and Antonella has done so. The nickname, which is a word from the Spanish language, and means the colour black in English, perfectly matches Messi's woman because it is definitely her dark features that makes jaws drop; the colourful nickname seems to match her outgoing personality.
18

Antonella Met Her Husband When She Was A Child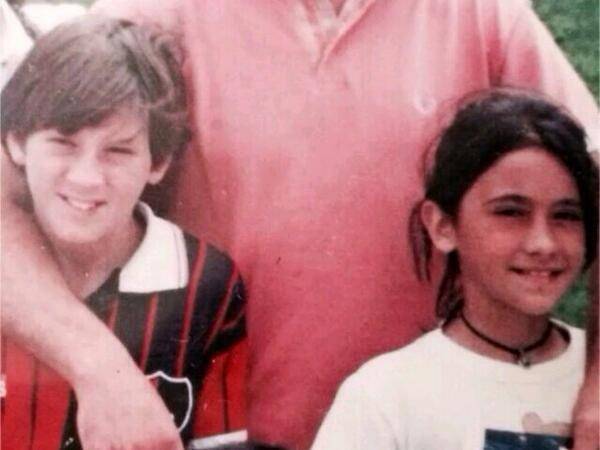 Many do not know that the fairy-tale love story between Messi and his stunning model wife began when they were just children. We sometimes hear of high school sweethearts, but believe it or not, the highest-paid football player married his childhood sweetheart; we rarely hear of that one, especially because Messi could have married any woman in the world.
What makes us all gush about the love story between the two, is that Messi, at 5 years old, first laid eyes on Antonella, and years later, married that little girl from his hometown.
They both grew up in the neighbourhood of Rosario in Argentina, and Messi happened to be best friends with one of Antonella's cousins. And so, when Messi would hang out with his friend, also Antonella's cousin, she would join them. Little did they both know that that was when it all began.
17

Messi Was There For Antonella When She Needed Him 
The star-studded couple, who is also known as the first soccer couple, and Antonella known as "the first lady of football" only became romantically involved in 2007, despite their lengthy history. Back in 2007, tragedy struck in Antonella's life, and her very own superman was by her side almost instantly aka. Messi. In 2007, Antonella experienced great pain when a close friend of hers sadly and unexpectedly passed away in a car accident. We do not know much more of what happened exactly, but according to Infobae, a Spanish media site, when Messi got news of the tragedy that took place, he wasted no time and right away returned to his country to be by his then-wife-to-be's side. In tragedy, Antonella found love — the sun still shines after a storm.
16

Antonella Had Another Boyfriend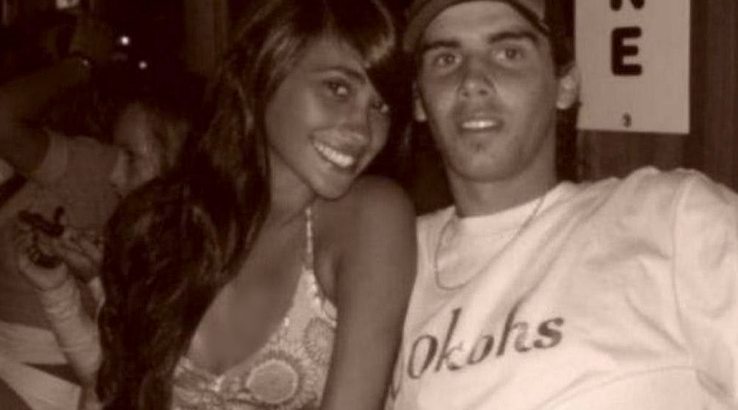 The duration of their relationship has been of much speculation. The two are obviously the loves of each other's lives as faith brought them back to each other after Messi's big move to Spain, but what happened during their off-time? During her up and down relationship with Messi, the brunette beauty left the door open, and ended up finding "love" with someone else. What many do not know, is that almost instantly after Messi's departure to Spain to play for Barcelona, Antonella got into a relationship with another man. That sounds like all the norm, but when Antonella found out about Messi's return to Argentina, she quickly dumped her ex-boyfriend to go back to her true match. We also found it pretty sly when her ex-boyfriend said: "She dumped me, but at least she didn't leave me for any old bloke – she dumped me for Messi." 
15

Antonella Got A Tattoo Just For Her Husband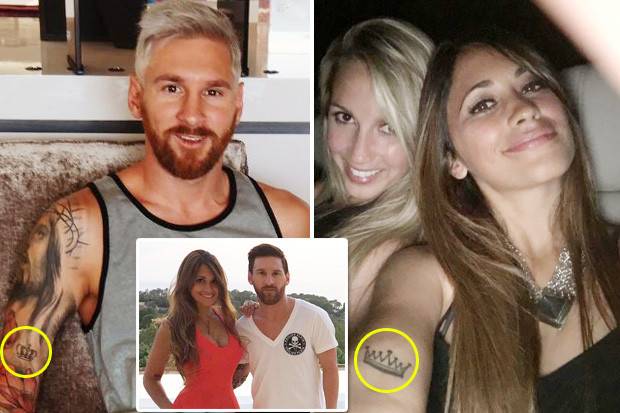 When you truly love someone, not even distance can tear you apart, and this wed couple are living proof. Sometimes, it is unfortunate circumstances that lead people back to each other, which was the case for the football wizard and his exotically beautiful wife — destiny at its finest. His career has stood the test of time, and so has his relationship with the woman he met in elementary school. And so, to commemorate and honour their relationship, Antonella decided to show her unconditional love for her Argentinian lover by getting a tattoo that matched one he already had. Messi who is considered the greatest player to play the game, is full of ink, but got himself a king's crown before the pair got married. Later, Antonella got a Queen crown tattoo so that she could match her hubby. They are the certainly the Royal couple of the soccer world.
14

Antonella Has Her Own Brand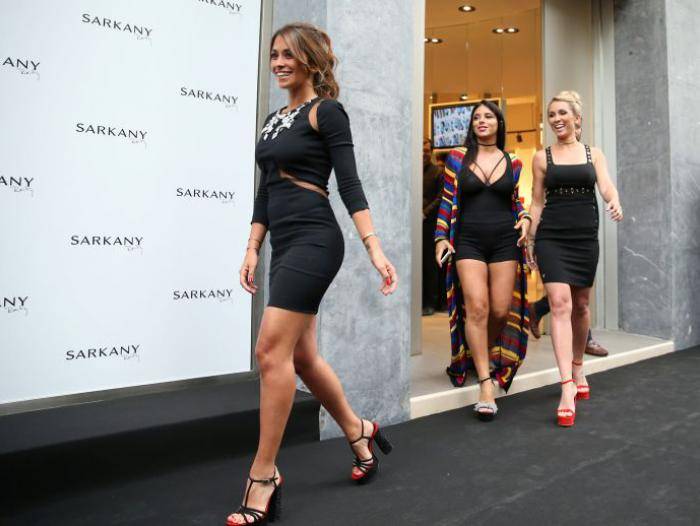 Upon moving to Spain with her beau, Antonella probably had to let go of past dreams, as of course, she evidently never thought she would end up in Spain one day. However, being married to the wizard of soccer, definitely has had its perks for the ambitious bombshell. In December 2016, prior to her wedding to the striker, Antonella ventured off on her own project and became an entrepreneur. It is then that she decided to make her vision come true and open a shoe store in Spain, along with Sofia Balbi, who is the wife of Luis Suarez, Messi's teammate. With her looks, and who she is married to, starting a shoe brand in a country that lives and breathes fashion was definitely not a terrible idea.
Featured Today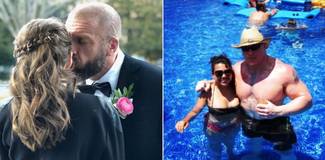 20 Real-Life Photos Of WWE Superstars Looking Like Total Softies

20 WWE Stars Who Look Unrecognizable Without Makeup

10 WWE Stars Who Stayed In The Same Relationship Their Entire Career (5 That Didn't)

13

Antonella Does Her Own Thing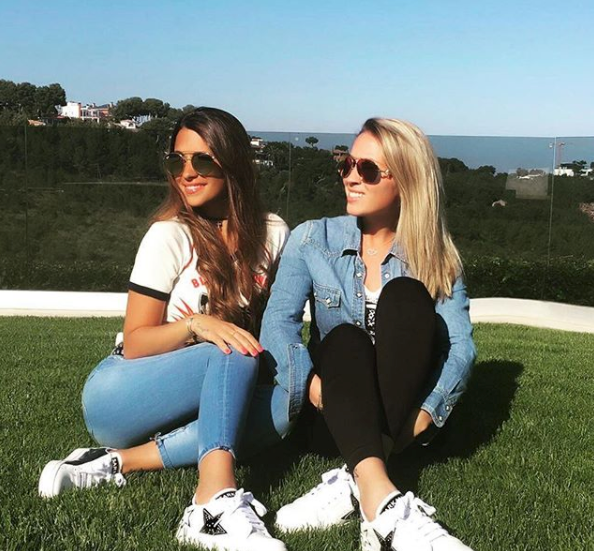 We know by now that many A-listers and stars are snobby and full of themselves, though that is not the case for every celebrity. When it comes to Antonella, she is quite the opposite of what we would perceive her to be. Instead, she is as humble and as down-to-Earth as it gets — this is the kind of woman other women should be idolizing, instead of the Kardashians, just saying. With all the money she has, we would have thought she led a typical celebrity life; one with personal chauffeurs and stylists, etc., but Antonella takes charge of herself and her own family and does all on her own. Antonella drives around without a personal chauffeur, and even takes her children to school and skips the whole bodyguard thing. It takes a woman with true values like that to still stay grounded.
12

Antonella Loves Reading
It is not hard to be a fan of Harry Potter, but which celebrities do we know of off the top of our heads that have shared their love publicly for this best-selling series? Not many, because it is highly unlikely that A-listers will share their passions for other things that do not put the limelight on themselves. And this again, points to precedent entry of how humble and ordinary Antonella is. It was quite the surprise to see the wife of the soccer heavyweight publish a photo on her Instagram account of the Harry Potter and the Cursed Child book — we instantly loved her even more. Pictured by the pool, we were thrilled to see that the beauty has an endearing love for books and Harry Potter. Who does not love a beauty with brains?
11

Antonella Loves Snapping Pictures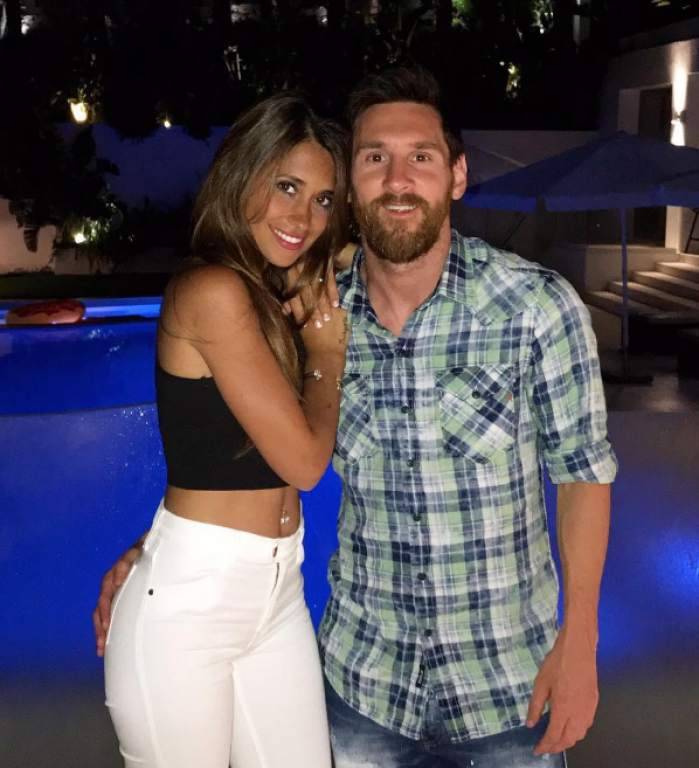 Some celebrities take pictures and videos of themselves and their lavish lifestyle constantly that it almost comes off as narcissistic, but not in the case of Antonella. Though Antonella is a shutterbug and is always busy snapping moments, one quick glace at her Instagram page will reveal to you that the foxy lady is not so occupied with her looks, but rather her family and passions. Though there are a couple of photos that give us a good sense of the posh lifestyle she leads with her star husband, most of the pictures are of her children, that no doubt is her pride and join. While she is constantly snapping, we get a look at the fancy yachts she has boarded and the various European countries and cities she has visited.
10

Antonella Is Very Private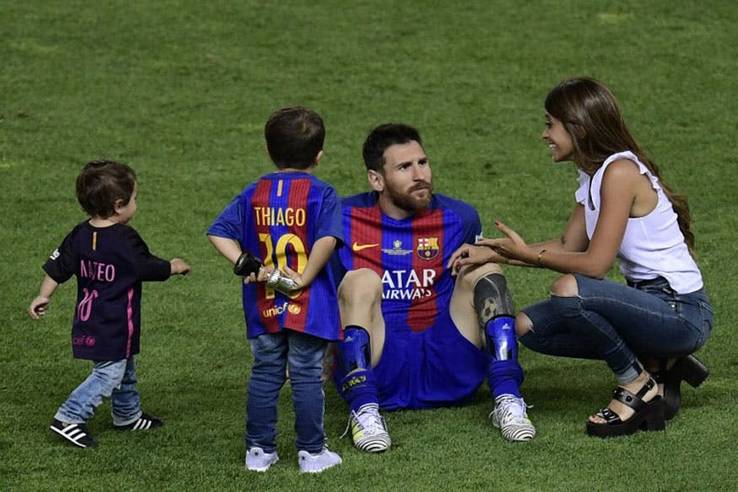 Contrary to the previous entry, one would think that Antonella loves being in the spotlight and craves the attention. However, though she posts many of her photos online, Antonella detests the limelight and everything that comes with it. As mentioned before, the Messi wifey is a very humble and modest person, and along with that, she enjoys her own privacy.
Messi really got lucky when he met Antonella because many women who marry stars love the attention and fame and all that comes with it.
Until Messi decides to hang up his cleats, he will always remain in the spotlight, and Antonella grants him all the time and space he needs for such shenanigans as she is kept to herself. When it comes to interviews, she refuses them and gives the entire spotlight to her beau.
9

Antonella Is A Model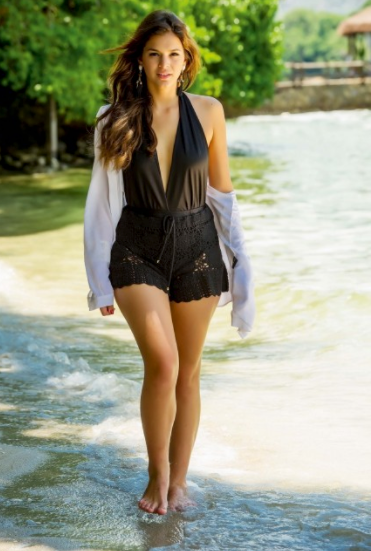 The Barcelona star found love in a hopeless place; his Rosario neighbourhood as a child. What he also found was a woman who turned out to be an Argentinian model. There is not much said about her modelling career except for the fact that she was and is simply a model. She was making money as a model before she and the soccer superstar made their relationship official and stopped modelling for a while to pursue her studies before finally moving to Barcelona to be with her main man. She is sublime in every way possible, and despite being 5″2,' the brunette bombshell does not need more height to strut her stuff and show us what her mamma gave her. The Argentinian model even wears heels on the soccer field — talk about a hot mamma.
8

Antonella Is More Than Meets The Eye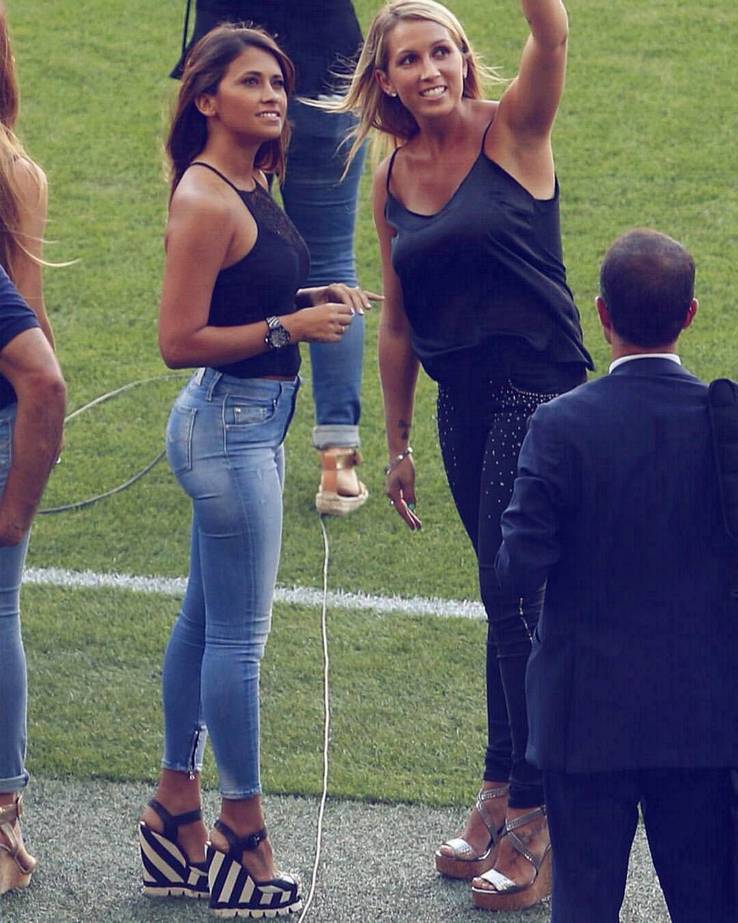 Though Antonella is super hot and a model, there is more to her that attracted Messi. The beauty has brains, and what more could make a man instantly fall in love with? Many A-list men like to date models, like Leonardo DiCapio or the other soccer legend Cristiano Ronaldo, so it is no surprise that Messi would dig models as well. Before he started dating Antonella, he was dating leggy model Luciana Salazar. Not only did Messi end up with a ridiculously foxy woman, but he also landed a woman motivated and dedicated to school. Besides being a model, she wanted to be a dietician in life. It was while she was studying dietetics and nutrition that she decided to move to Barcelona to be with the man she met when she was only 5 years old.
7

Antonella Loves Disney
If all her dreams have not come true yet, then we would be pleased to know whatever else she wishes; she is married to the soccer wizard, and he has taken her to the place on Earth she is so obsessed with on more than one occasion. All women are obsessed with something, whether it be makeup, clothes, or shoes, but Antonella, is just head over heels in love with everything and anything Disney; not too shabby, she even got a fairytale wedding. These words never came from her mouth, as we mentioned, she does not give many interviews, but her Instagram page is full of Disney photos. Who would not fall for a woman who is beautiful and still a kid at heart? Messi did, and he has taken Antonella to Disneyland recently with their children and years ago when they were younger and dating — aw.
6

Antonella Studies Many Things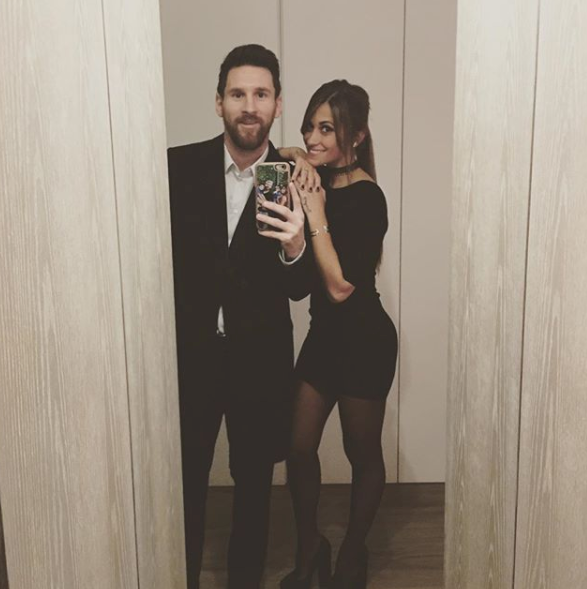 What more is there to love about this striking Argentinian beauty? The fact that despite being with the highest paid soccer star, she is still pursuing her education, her goals and desires. We, along with Messi we are sure, love the fact that Antonella is not your typical and extremely thin model, but instead one that looks, fit, curvy, and healthy. We suppose this is due to the fact that Antonella strived to continue her education in nutrition even though she is wealthy and famous. Clearly, Antonella does not agree with how many women starve themselves to get up on the runway, since she is a model who is also studying nutrition. And that's not all, Antonella also wants to excel in her studies in the fields of Social Communication and English — this chick is a triple threat.
5

Antonella Does Not Like Social Media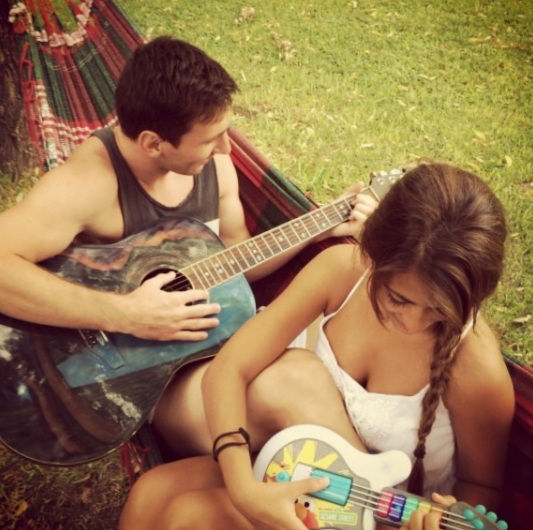 As we have previously mentioned, Antonella is a woman who remains very private even though her husband is soccer royalty. The only way that we get a peek into the life of Antonella and her family is through Instagram because she stays away from the cameras when they approach her. Instead, Antonella likes to snap her own pictures and share them with the world on her Instagram, but that is about it. Most pictures of the couple found on search engines are duplicated because there are not too many since she does not shove herself in front of the camera when the paparazzi are around. And with all the social media platforms available nowadays, Antonella only uses Instagram and refuses to use Facebook and Twitter. How do we know? She made it clear on her verified Instagram biography.
4

Antonella Loves Dogs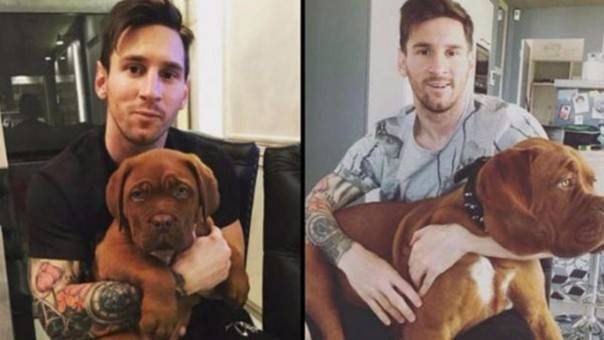 This couple are the definition of relationship goals; the soccer star keeps the perfect balance between family, work and play. Antonella and Messi, who had two of their three children before exchanging vows, and then recently added another child to the family, also share a love for other family members: dogs. We mentioned before that on her Instagram account, she shares a lot of pictures of her family and Disney, but another obsession that is evident is her love for dogs. This family is just ridiculously adorable and perfect. Antonella has shared various pictures of their canine companions, but at some point, she gave her professional soccer player hubby a dog as a gift, and he could not have been happier. Messi posted a picture on his Instagram with their new dog, thanking his wife for the gift.
3

Antonella Is Close To Other Soccer Wives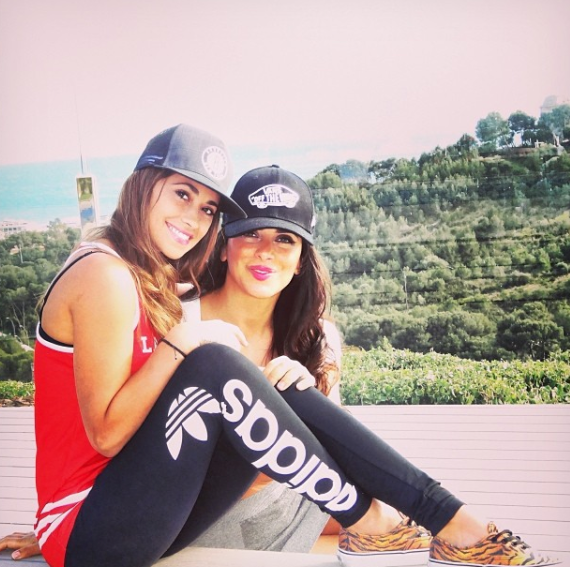 Because Antonella is such a private person, it is no surprise that she surrounds herself with people who are leading the same lifestyle as her. As a matter of fact, most of her Instagram pictures where she is pictured at a night out or social event, are herself, hubby and fellow soccer players and their partners; we would say that she is not a typical soccer player's wife because she avoids the spotlight. In her pictures, she is seen hanging out with fellow Barcelona player's wives, and particularly the wife of Luis Suarez, Daniella Semaan. She shows a lot of love for the other wives and posts pictures with them and shares her love for them by slipping under a caption saying how much she loves them. She also appears to be closest to former Barcelona player Cesc Fàbregas' wife, Daniella Semaan pictured above.
2

Antonella Is Not Shy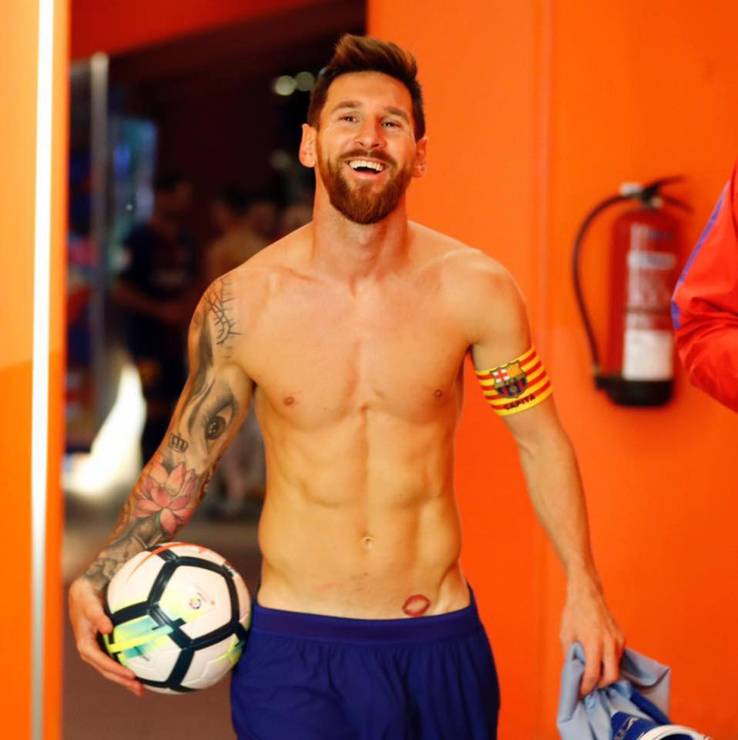 The hot and star-studded couple have been together since their teenage years, and so, they are definitely not shy together. We say this because some newly wed couples still have some stuff to discover about each other, but these two are way beyond that. So much so, that Antonella agreed to her husband getting a tattoo of her lips above his groin. We are not sure if he wanted it, or she did, either or, we conjure that Antonella is not a shy one. And she is also not afraid to show the world that that is her man and that her lips belong only to him, apparently. She did not have a problem with smacking her lips there, neither did Messi, and neither do our eyes.
1

Antonella Is Extremely Supportive
Sadly, not much more is known about the beauty that many men rave over, but one thing that is palpable is that Antonella is very supportive of her husband's career. She does remain a very private and out of the limelight, despite leading a lavish lifestyle because she prefers the attention be on her husband. When it comes to interviews, she lets her husband lead the way, as she stands in the shadows. This is all certainly because Antonella does not want to take away from her husband's highly professional career. And when looking at her Instagram,
she is constantly seen supporting her childhood sweetheart as she posts pictures of herself with her family at the games, along with photos of her and the children sporting the golden number 10.
We get the image that this is her main priority.
Source: Read Full Article