Geelong are taking captain Joel Selwood's one-game striking suspension to the AFL tribunal.
Cats coach Chris Scott is shocked at Selwood's charge and said he would take a lot of convincing not to back a tribunal challenge.
Scott told AFL360 he was proud of the restraint Selwood showed after a bump from Thomas concussed his brother Scott.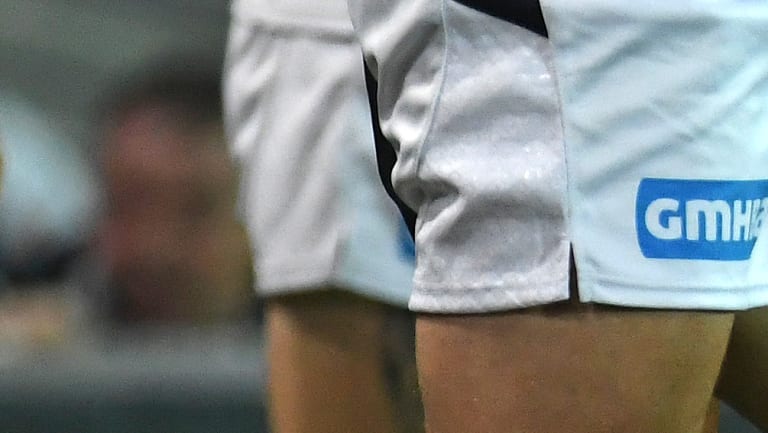 Willing contest: Port\'s Lindsay Thomas and Cat Joel Selwood wrestle.
Match reviewer Michael Christian has already referred Port Adelaide small forward Lindsay Thomas and Hawthorn defender James Sicily to Tuesday night's tribunal.
Thomas faces a suspension of three to four weeks for rough conduct, after he ironed out Selwood's brother Scott with a bump.
Immediately after that incident on Saturday night at Adelaide Oval, the Cats captain remonstrated with Thomas. Joel Selwood and Thomas face one-game bans for striking each other in that scuffle.
''I'm shocked … our decision makers need to take the time to really dissect the vision,'' Scott said.
''I can't say I'm any less surprised, having looked at the vision.
''As a football person, you look at it – independent of the fact that his brother's just been knocked out – and think 'is that worth a week?'
''That's the question on my mind.''
Under the new tribunal system, Geelong also do no risk an extra week's penalty by challenging the one-game ban for Selwood.
''I can't absolutely declare that we will challenge it,'' he said. ''But those smart people (at Geelong) would have to do a really good job of convincing me that I should roll over on it.''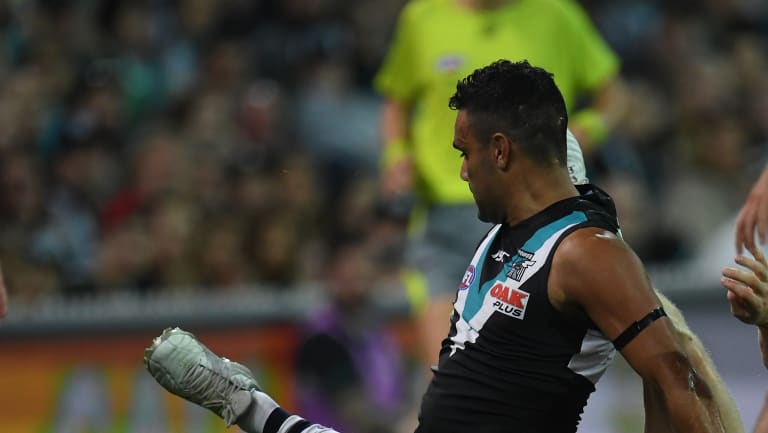 Lindsay Thomas clashes with Scott Selwood. Former Geelong premiership star Cameron Ling described the incident as "a dog act".
Scott and his twin brother Brad were a formidable duo in Brisbane's three-peat premiership team of 2001-03. The Cats coach said he would not have been as restrained as Selwood if that bump had happened to Brad.
''I am proud of him – I played with my brother as well and if I saw that, I'm not sure I would have been as controlled,'' Scott said.
''He (Joel) honestly believes he didn't make any contact all – he grabbed his jumper and he had to remonstrate.
''His blood would have been boiling.''
AAP
Source: Read Full Article