The Commonwealth Games-enforced alteration to this year's Super Netball fixtures is here to stay with competition officials keen to showcase the product during the sport's traditional window between April and August.
Saturday's season opener between the Melbourne Vixens and Collingwood comes nine weeks later in the year than round one did in 2017, more than 10 months after Sunshine Coast hoisted the inaugural trophy with a grand final win over the Giants.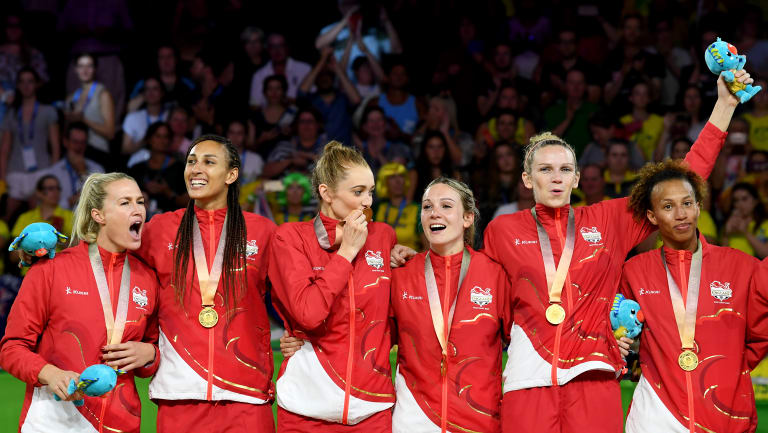 Late start: The Super Netball season start was pushed back to avoid a clash with the Commonwealth Games.
Netball Australia announced last June that the season would be moved to avoid a clash with the Games on the Gold Coast and CEO Marne Fechner said late April would likely be the starting point for the world's premier league in future years.
"It's our aim for it to be the norm and try and keep that traditional winter window," Fechner said. "It lines up really nicely with the netballing community and one of our key focus areas is how we can engage Suncorp Super Netball with our netball community. The kids are all starting to start their Net Set Go programs, and competitions are starting.
"In a four year cycle we always have [every] two years, a Commonwealth Games year and a World Cup year, where we're thrown around a little bit and it was the same in previous years. This year gave us an opportunity to really consider, where do we want to live?
"It does mean that we can own a window and it's nice to be able to have that place in the calendar where people know and expect you to be and understand when you're going to be popping back up again."
Starting in April means the entire Super Netball season is in direct competition with the NRL and AFL, a significant chunk of the Super Rugby year and the last two weeks of A-League finals.
It does, however, make it the only national level women's sporting product during that time with the W-League, AFLW and Super W seasons all finished, and the new NRL Women's competition to begin in September, after the netball grand final in the last weekend of August.
"Netball has really led the way I think from a leading female league sport over a number of years," Fechner said. "We see ourselves as sport, and these girls are the best athletes in the world and they're playing in the best league in the world. For us it was about not necessarily pigeon holing us as competing against women's leagues, we see ourselves as belonging in that winter period and that's where the sport has traditionally been played and no different to NRL or AFL, that that's the traditional window for netball."
The Qudos Bank Arena plays host to an enthralling double header on Sunday to kickstart the season of both Sydney teams.
Giants coach Julie Fitzgerald will coach her 300th game in a repeat of last year's grand final against the Sunshine Coast Lightning, while NSW Swifts coach Briony Akle takes charge of her first game when her side battles with the Queensland Firebirds.
Source: Read Full Article