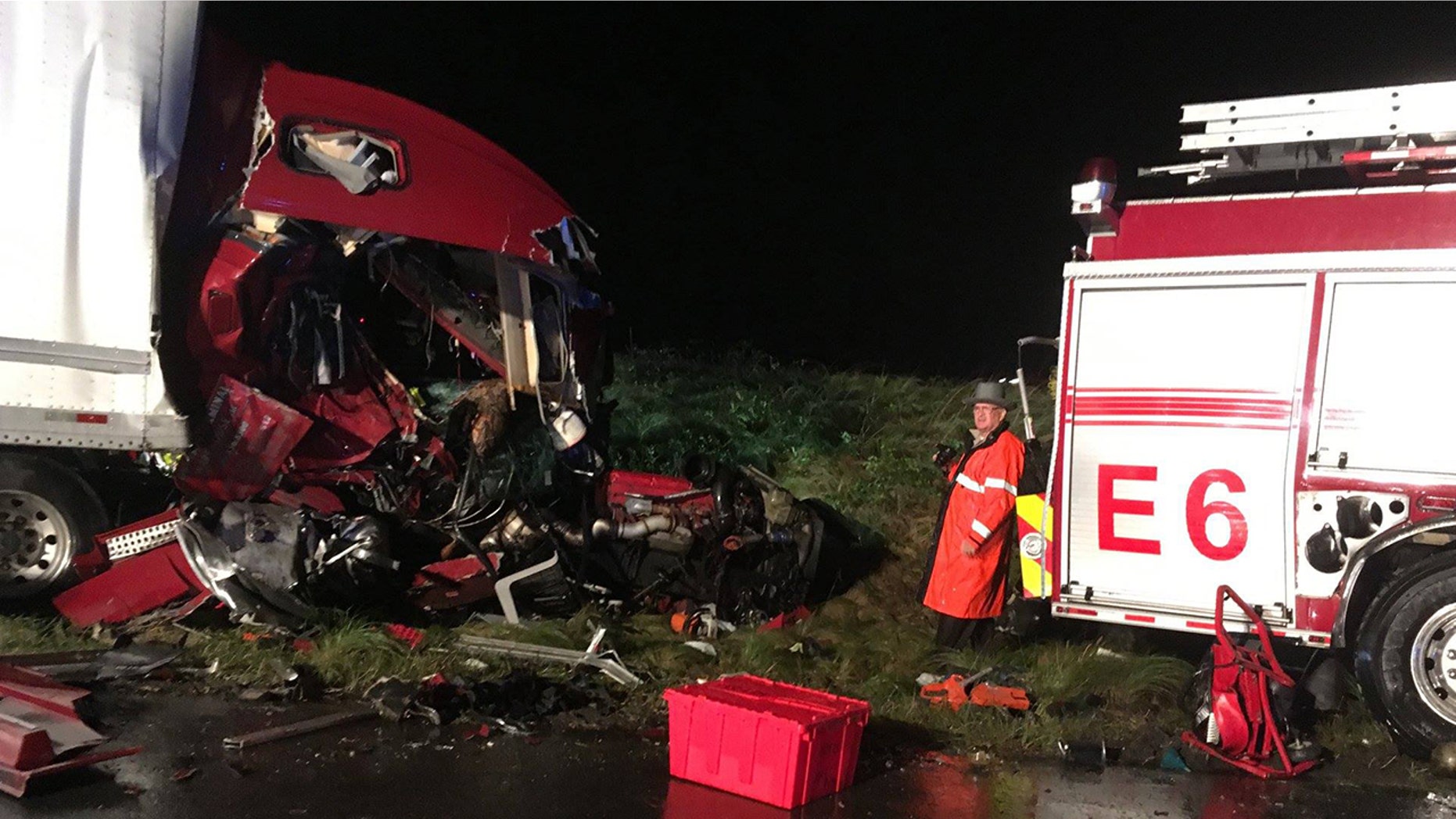 Virginia firefighter Lt. Brad Clark died Thursday evening after a semi-truck crashed into a firetruck.
(Virginia ​​​​​​​ State Police)
A semi-truck driver slammed into a firetruck Thursday evening that was assisting with a car crash on a Virginia Interstate, killing one firefighter and injuring several others.
The tractor-trailer was traveling south on Interstate 295 around 9 p.m. when it rammed a firetruck, which was providing aid in a two-car crash in Hanover, Va., the Virginia State Police said in a press release.
Lt. Brad Clark died at the scene, the Richmond Times-Dispatch reported early Friday, citing authorities.
"Please join Hanover County Fire-EMS as we mourn the death of Lieutenant Brad Clark and keep his family and fellow firefighters in your thoughts and prayers," Battalion Chief Gregory Martin said in a press release, according to the paper.
Another firefighter was rushed to a nearby hospital for life-threatening injuries, and two others were being treated for serious injuries, according to the press release.  The driver of the tractor-trailer had to be "extricated" from his vehicle, and was also being treated for serious injuries, authorities said.
The crash is still under investigation, but the Dispatch noted poor driving conditions as Hurricane Michael brought "heavy rain and winds, in addition to some tornadoes," to the region.
Source: Read Full Article