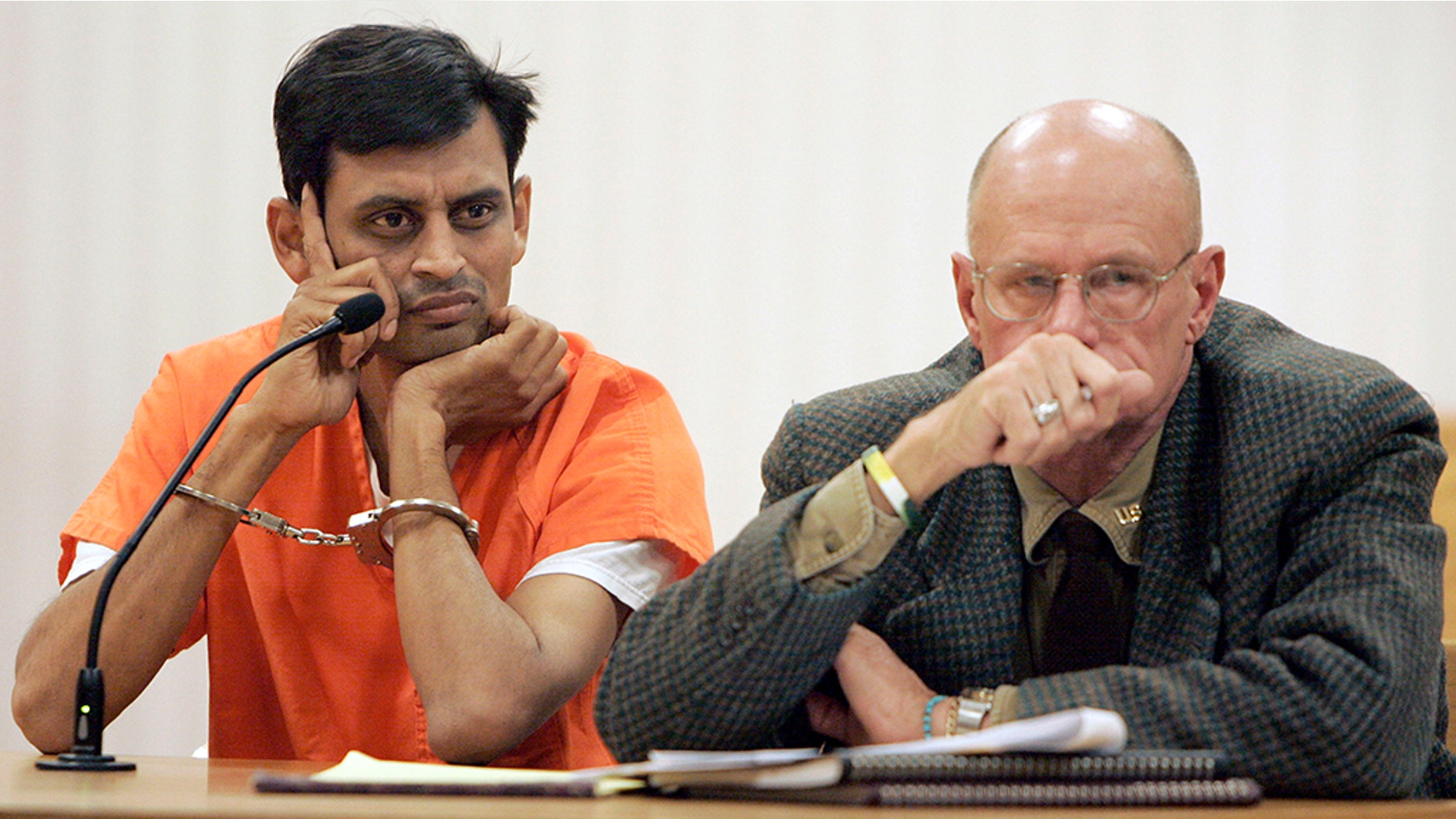 Manishkumar Patel, left, sits with his attorney during his initial court appearance at the Outagamie County Justice Center in Appleton, Wis., Nov. 29, 2007.
(Associated Press)
A Wisconsin man was reportedly sentenced Tuesday to more than two decades behind bars after being found guilty over the summer of attempted first-degree intentional homicide of an unborn child.
A judge in Outagamie County ruled that Manishkumar Patel, 45, was to spend 22 years in prison and be under extended supervision for four years, the Post-Crescent of Appleton reported.
The sentencing came after Patel was convicted in August of trying to slip an abortion-inducing drug into a drink meant for his pregnant girlfriend, the Associated Press reported. The woman never consumed the tainted beverage, but reportedly miscarried weeks later.
POLICE: DNA LINKS 3 DEATHS TO KILLER WHO DIED IN 1999
Patel told the court Tuesday that he had no justification for his behavior, according to the Post-Crescent.
"I have had plenty of time to think about what I did," he said. "I have no excuse of explanation for my actions."
TENNESSEE DENIES INMATE'S REQUEST TO DIE BY ELECTRIC CHAIR
Patel had been on the run from authorities since he was charged in 2007 and forfeited a $750,000 bond. He was arrested in January 2017 in New York.
Patel said in court he didn't want another child because he was afraid the child would have the same medical problems as his son. But he said he realized that even if the child had medical issues, the child still would have had a life.
The Associated Press contributed to this report.
Source: Read Full Article