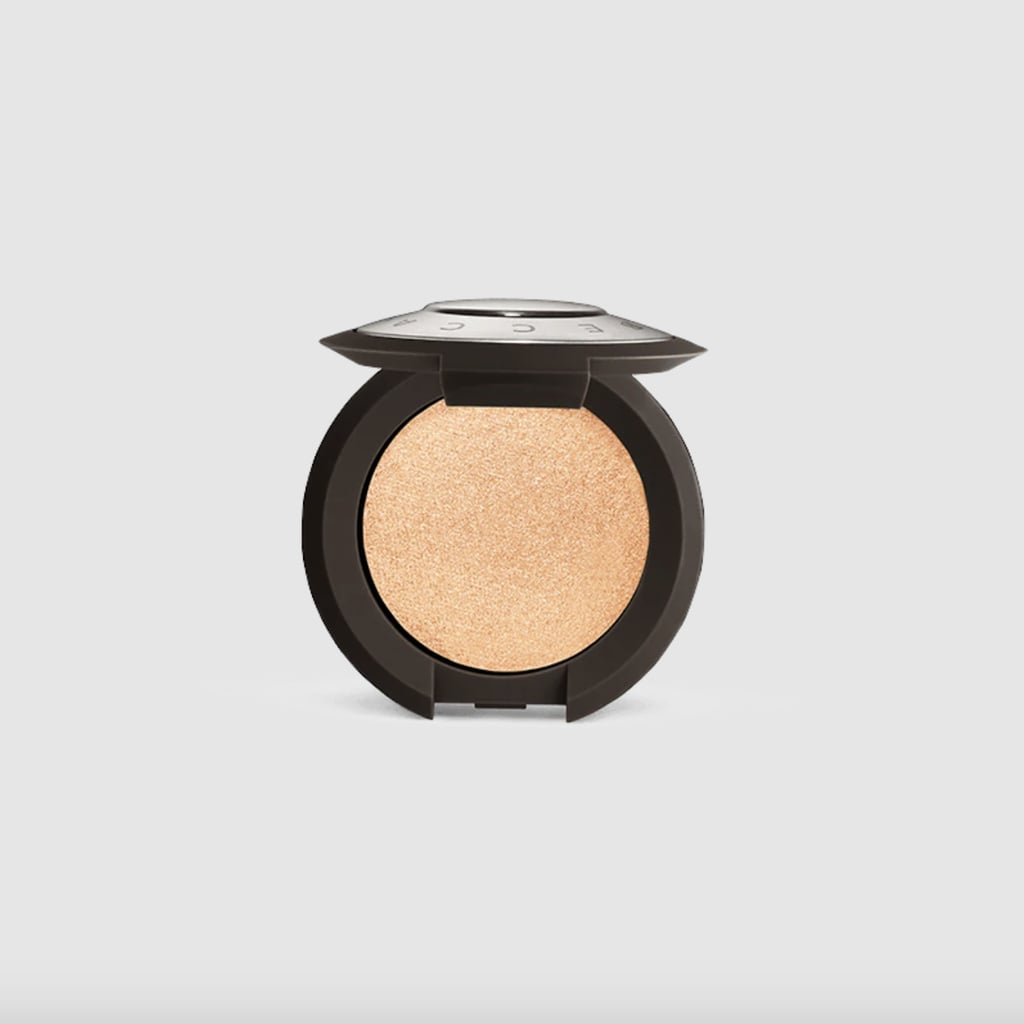 Becca's Champagne Pop Highlighter Is Already Sold Out — Here Are Our Favorite Dupes

Back in February, beloved beauty brand Becca Cosmetics announced that it would officially be shutting down come September. Much like thousands of other businesses, the 20-year-old Australian company was hit hard by the COVID-19 pandemic, and after sharing a statement about its closing via social media, fans of the brand rushed to load up on some of its bestselling products for what may be the last time.
Becca has a handful of top sellers on its roster, and its Shimmering Skin Perfector Pressed Highlighter ($38) — specifically in the shade Champagne Pop — has already sold out on Sephora's website just days after the news broke. Champagne Pop was a cult favorite of the brand's because it flattered multiple skin tones and is partly responsible for many people's obsession with highlighter today. The good news is that the highlighter is still currently available to purchase at Ulta and will most likely be restocked before Becca officially ceases operation later this year, but if you're already out of the wildly popular highlighter by then, there are several alternatives worth shopping that'll give you just as good of a glow.
Ahead, we've rounded up a few Champagne Pop dupes to try.
Source: Read Full Article