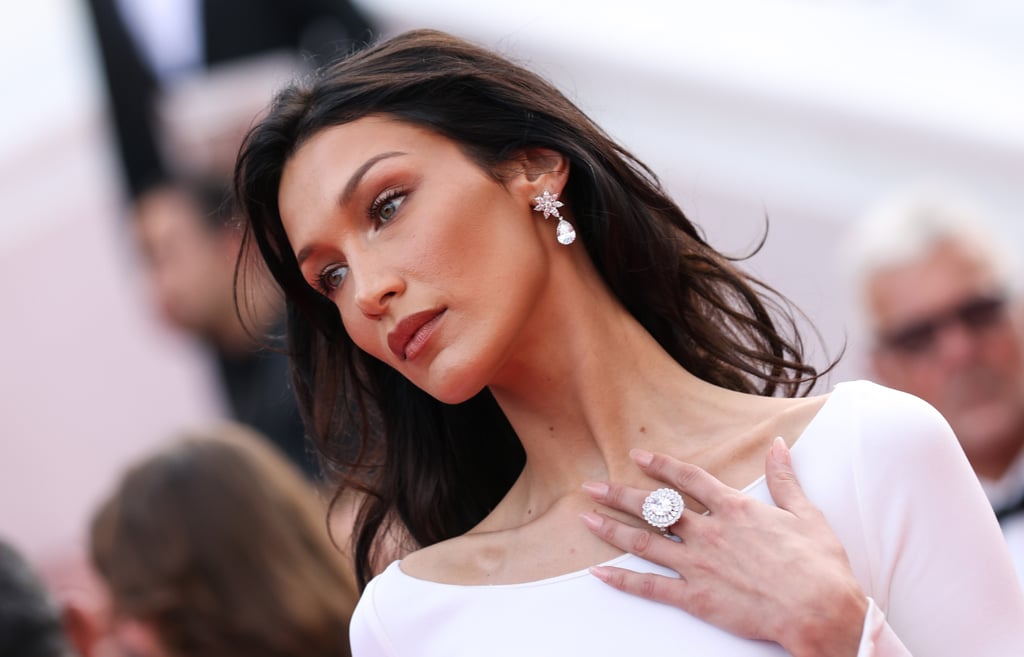 Beige Nails: The Minimalist Manicure Trend Sweeping Hollywood

Beige nails are having a moment right now.
Countless celebrities have traded their nail art for simple, beige manicures.
You can wear the trend with ombré designs, the coffin shape, and acrylics.
Minimalist beauty trends are thriving — just look at some of the recent award shows, red carpet events, and celebrity Instagram pages. Nails, in particular, have seen a massive overhaul recently. Instead of maximalist, over-the-top nail-art trends, beige nails are starting to take over. Trends come and go, and right now, we're experiencing the pendulum swing back in favor of simple, neutral nails.
Take, for example, the celebrity-loved supermodel-nails trend, which Jennifer Lopez, Sabrina Carpenter, Zendaya, and Kourtney Kardashian are all fans of. Or the spike in milk-bath nails, which see a sheer, milky-white color on your tips. It's one that Madonna, Megan Markle, and Kylie Jenner have worn recently. All feature a beige nail base — and are about as simple as manicures get.
"It seems to be a reaction to how over-the-top and wild nails were getting for a while," Eunice Park, manicurist and Aprés Nail's research and development manager, tells POPSUGAR. "Now, everyone seems to be trending back toward more natural, wearable nails."
The pandemic has certainly influenced this shift. "It made us appreciate our natural features," says Megan Lavallie, makeup artist and beauty content creator. "That's what minimal makeup, hair, and nails is all about: it allows your unique features to shine."
Lavallie has been loving the look of her natural nails as of late and even predicted "Parisian nails" to be a huge trend this coming year. In a TikTok video talking about it, she describes it as nail-polish colors that "look kind of like it grew out of your own nail beds."
Whether you get on board with the beige manicure trend by letting your natural nails grow out, stocking up on barely there beige nail-polish shades, or even opting for beige ombré nails over extensions such as acrylics or Aprés gel-x tips, you can't go wrong. The result is subtle but refreshing. In keeping with this trend, Park noted that Aprés just launched a new Aprés Neutrals range. "[It] has done extremely well because of this rise in minimal, clean nail looks."
Keep scrolling to see just how beautiful beige nails look with inspiration you can save for later.
Source: Read Full Article