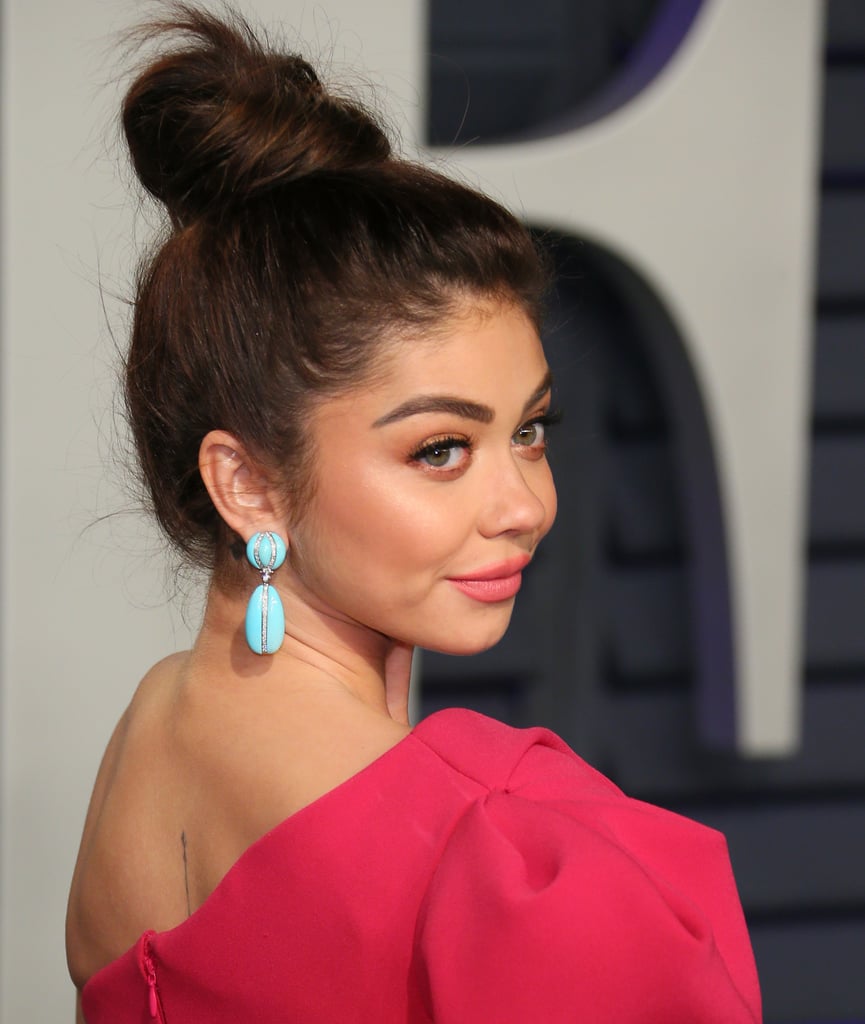 Sarah Hyland Talks DIY Haircuts, Skin-Care Advice, and Realistic New Year's Resolutions

Sarah Hyland is like a knowledgable sister and unscripted best friend rolled into one — you can pretty much count on her to be an open book. Whether it's sharing her journey with kidney disease or talking about that time she unintentionally tricked everyone into thinking she got a shag haircut, she's refreshingly candid about it all.
In a single 10-minute conversation, Hyland can jump from something incredibly funny (like the "terrifying" experience of cutting her fiancé's hair) one minute to something more serious (like the struggle of finding a routine during stay-at-home orders) the next. This makes her just the person you'd want to catch up with at the start of the new year to talk all things beauty and realistic resolutions.
"A couple months ago I was like, 'Oh, I'm turning 30 and I need to start getting my sh*t together,'" Hyland told POPSUGAR. Keep reading for what that means to her, exactly — plus, the beauty lesson she learned in her 20s, her biggest goal for 2021, and more — ahead.
Source: Read Full Article