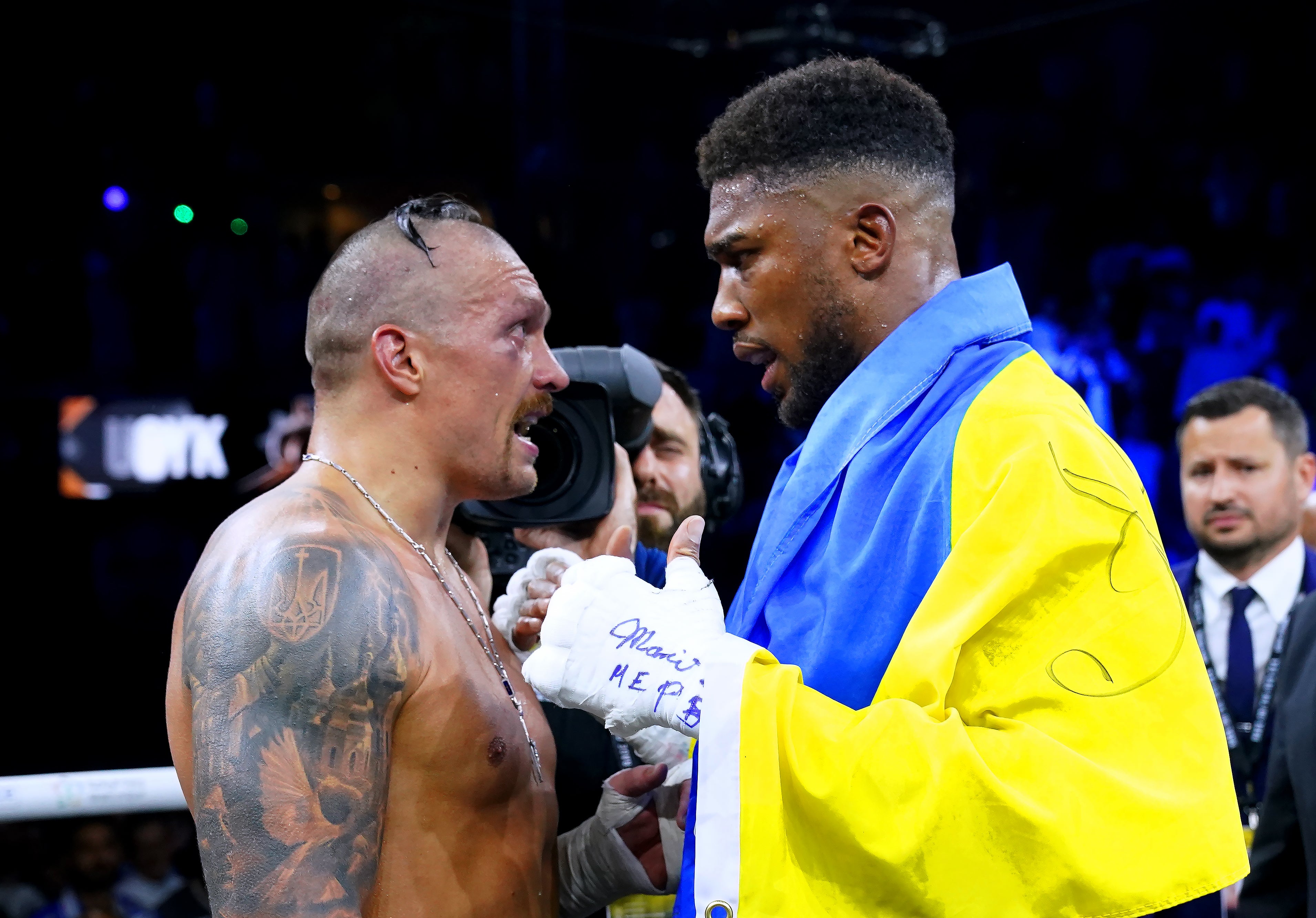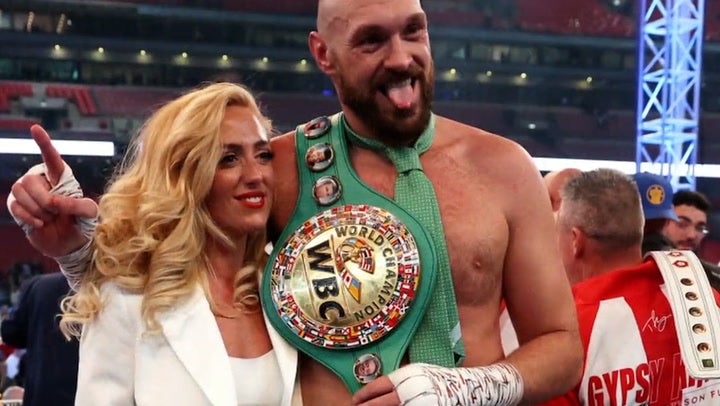 Joshua, 33, added that he would "100 per cent" exploit those 'issues' if he were preparing to fight Fury. "It's like going to war," the former two-time unified champion said.
Joshua dismissed the suggestion that Fury had made a mistake in filming the series, however, saying: "No, in the heat of a fight, you're not going to be thinking, 'Ah, that bit in episode seven of the Netflix series…' but it does give the psychologists a chance to understand him more.
"We separate the elements of a fight. You have the fight strategy, then you have psychological warfare, and then you have things like, 'Shall I wear red?' to signal danger – all these different things. So, something like the TV thing won't help me in the fight, but it might help in the lead-up."
Joshua, who added that he would be open to doing his own series in the same style, also addressed a scene in At Home With The Fury's in which a boxing fan approaches Tyson and says that he would lose to "AJ".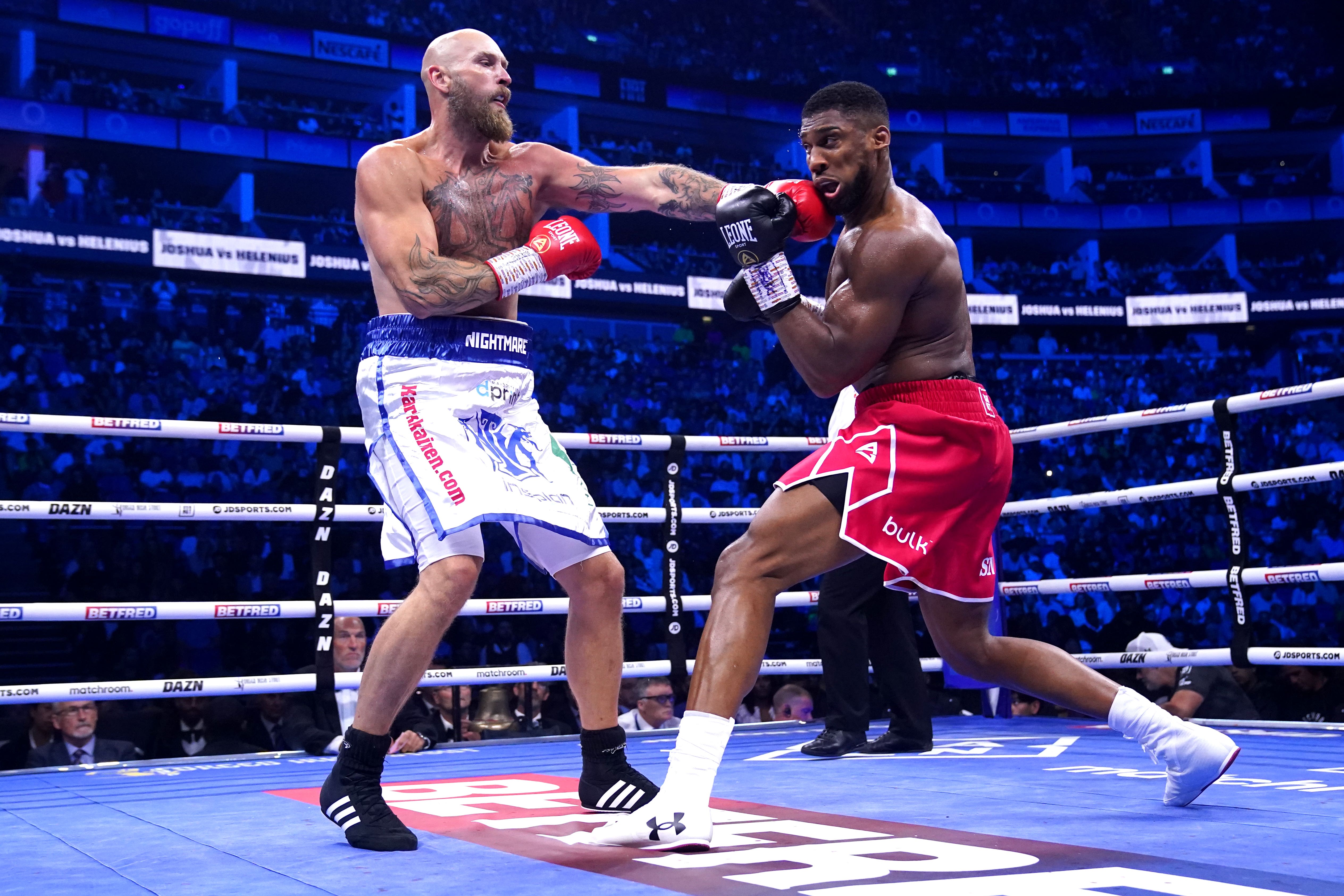 Joshua, right, during his knockout win over Robert Helenius in August
"Yeah, I'll need to get him some free tickets," Joshua joked. "I thought Fury handled it really well."
Fury has said more than once that he wanted to halt the filming of the series at the time.
Joshua last fought in August, stopping Robert Helenius, who stepped in for Dillian Whyte. Whyte, whom Joshua knocked out in 2015, was pulled from their rematch after failing a drug test, while it was revealed after the new match-up that Helenius had also tested positive for a banned substance before the bout.
Click here to subscribe to The Independent's Sport YouTube channel for all the latest sports videos.
Source: Read Full Article