Derek Chisora battles Joseph Parker in a heavyweight battle which will propel the winner to the brink of a world title eliminator and the loser to purgatory.
It could be a fight that sees desperation, hunger and desire to grit it out when the pair engage and start to trade, which feels inevitable with the pressure that 'War' – or is back to 'Delboy' after his pre-fight antics – can bring.
The aforementioned pre-fight antics, which saw Chisora dispute who walks to the ring first, jeopardising the fight and the entire card, have died down now and the fight is on in Manchester, with a packed undercard and some big names.
Katie Taylor is looking to prove her class against Natasha Jonas, while Chris Eubank Jr returns and the journey of Campbell Hatton continues. Craig Richards will also look to stun the world when he faces the fearsome unbeaten light heaavyweight world champion Dmitry Bivol.
Tune in for all the build-up to the big one, plus undercard commentary and results from the Manchester Arena:
STEVE BUNCE'S BIG FIGHT PREVIEW: Bookies favour British boxing heartache on weekend of distant dreams for Dereck Chisora, Natasha Jonas and co
Bivol vs Richards
Round 2: Jittery head and body movement from Bivol is supreme, really top draw. He kicks off round two by varying up his jab, turning the lead left hand into a nice hook around the guard of Richards.
An exchange of jabs sees Bivol land the cleaner of the pair but Richards responds with a nice right hand down the pipe.
Oh that's a lovely left hand to the body from Bivol! Richards' face tells a story, he was hurt badly there, stumbling across the ring as Bivol chases him down.
The British underdog survives but you already feel it is a matter of time.
Bivol vs Richards
Round 1: Here we go then. Richards dwarfed Bivol as the pair came face-to-face before the first bell there. Could his size come into play?
Richards gets to work straight away with a nice jab as he moves around the ring. Bivol stalking his pray with menacing patience and begins to let the right hand go to the body as we enter the second minute.
Constant pressure throughout the round from Bivol without an awful lot of action. Nice body shot from Richards comes in late on before a right creeps through with ten seconds remaining.
Tough round to call. Decent start from the Brit.
Bivol wants the big fights
Bivol will be looking for a unification fight against Artur Beterbiev if he comes through this evening. That is THE fight in the 175-pound division.
Richards walking to the ring now.
Bivol vs Richards
A scary so and so.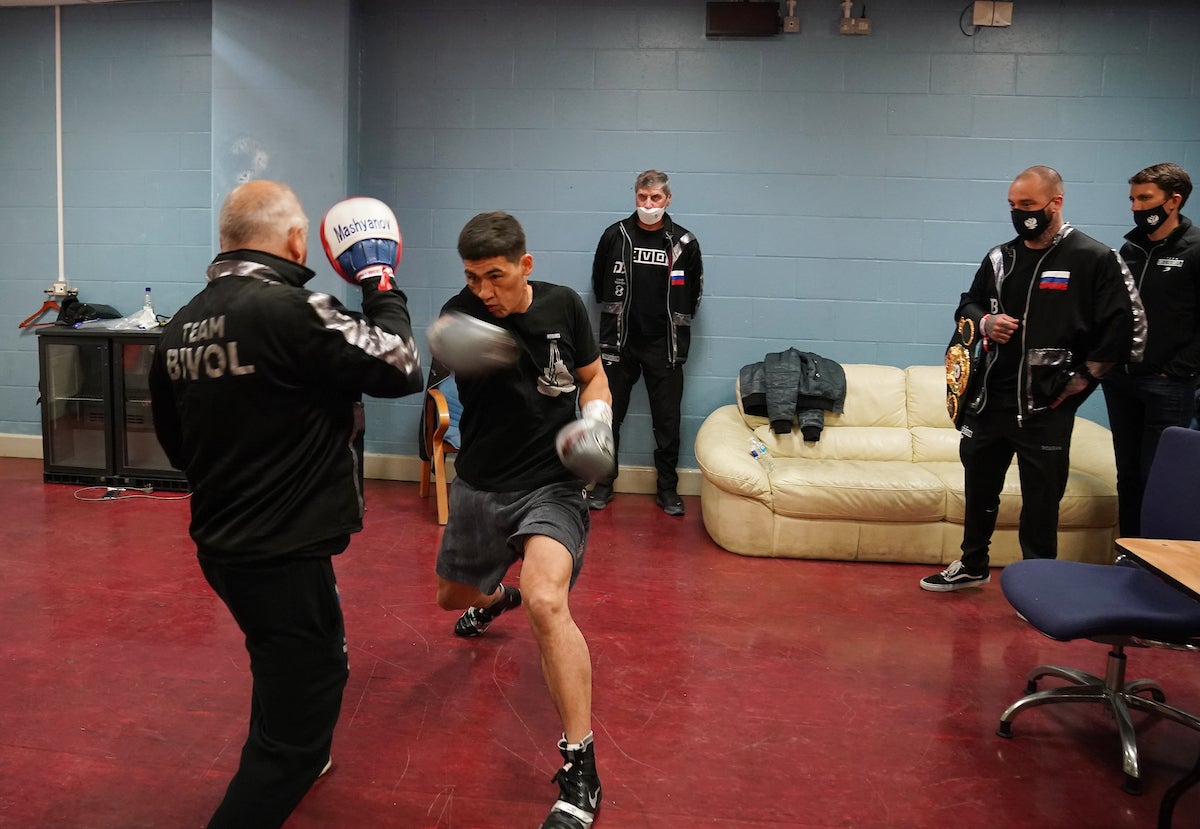 Bivol vs Richards
Dmitry Bivol defends his WBA light-heavyweight title against Craig Richards in just a few moments time. You would expect Bivol to blow the British champion away with very few problems.
This would be a HUGE upset if Richards can spring a surprise – a man who has already been beaten by Frank Buglioni at domestic level.
Fisher stoppage
Johnny Fisher moved to 2-0 this evening.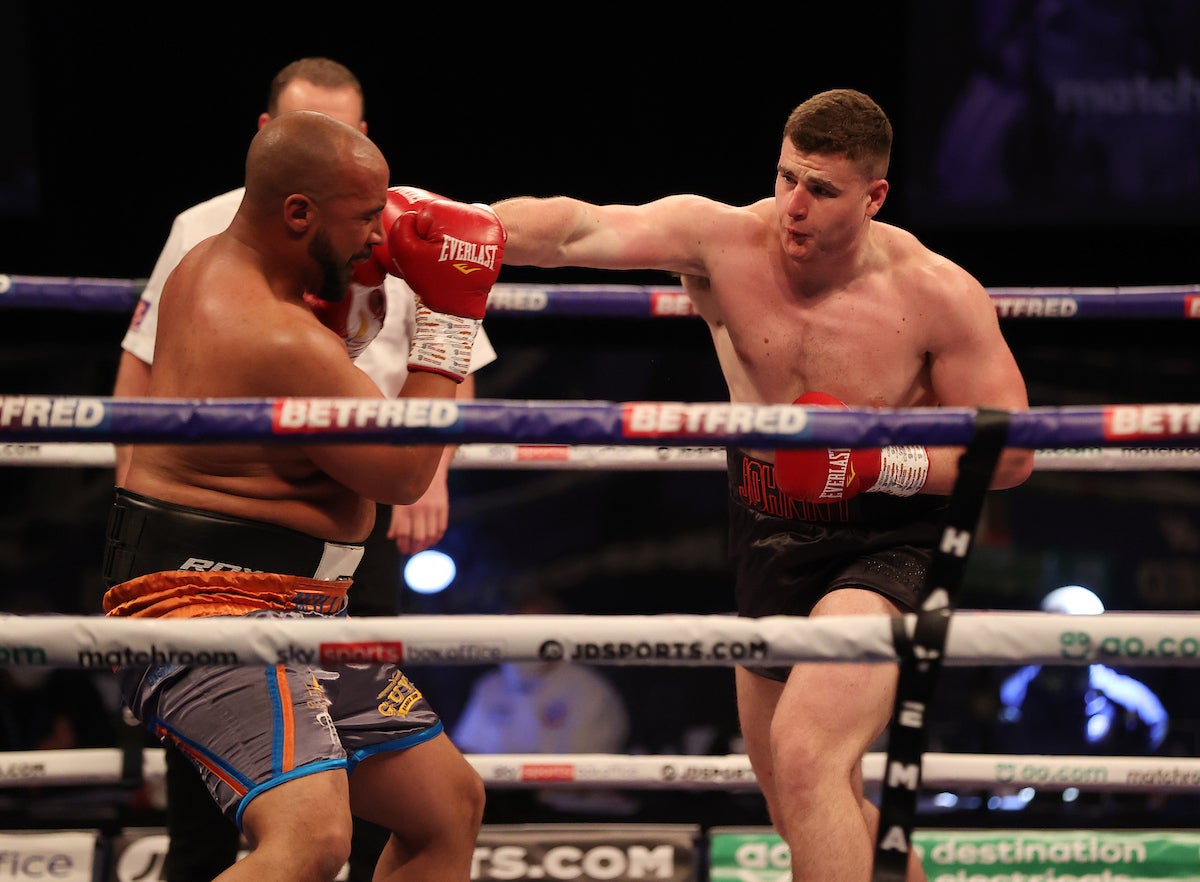 Running Order
Here is the running order for tonight's fights. Bivol vs Richards up next.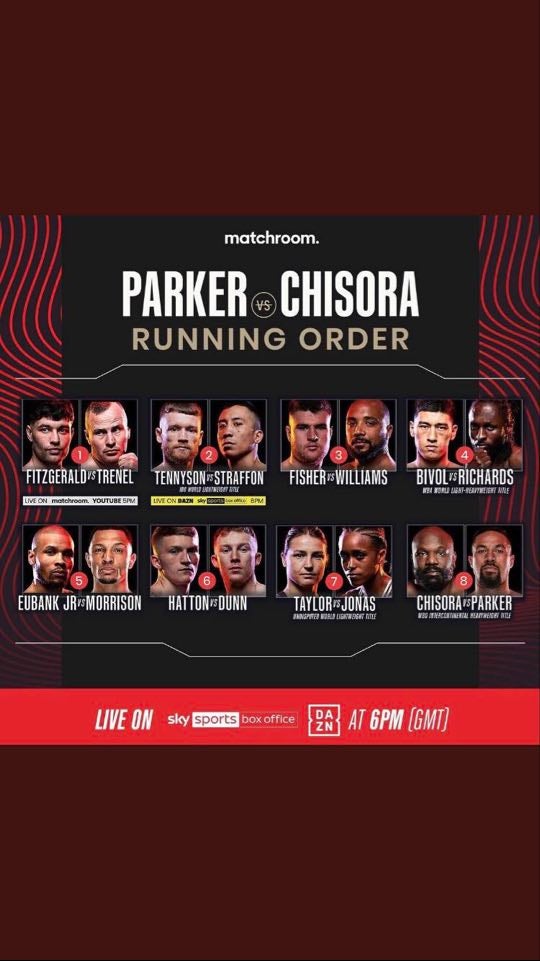 Hearn: Joshua vs Fury announcement next week!
"We received the contract from the Middle East, lawyers have to go through it, but we're all systems go. This fight is on, it's happening," says Hearn on Joshua vs Fury.
"Back and forward with the drafts. I believe you'll get an announcement next week.
"We know what we're doing. It's been acknowledged by the other side. We just want to make this fight. 
"We'll handle it in a professional manner. I don't know, by tomorrow evening will be back on the long-form agreement, it becomes a bit of a soap opera if it's going to happen, like Mayweather vs Pacquiao. You will get this fight next, for the undisputed heavyweight championship. We can't move any quicker. I cannot wait for Joshua to take him out and become the undisputed heavyweight champion."
Chris Eubank in the house
Chris Eubank Jr is in the building people. His first fight in 16 months takes place this evening against Marcus Morrison.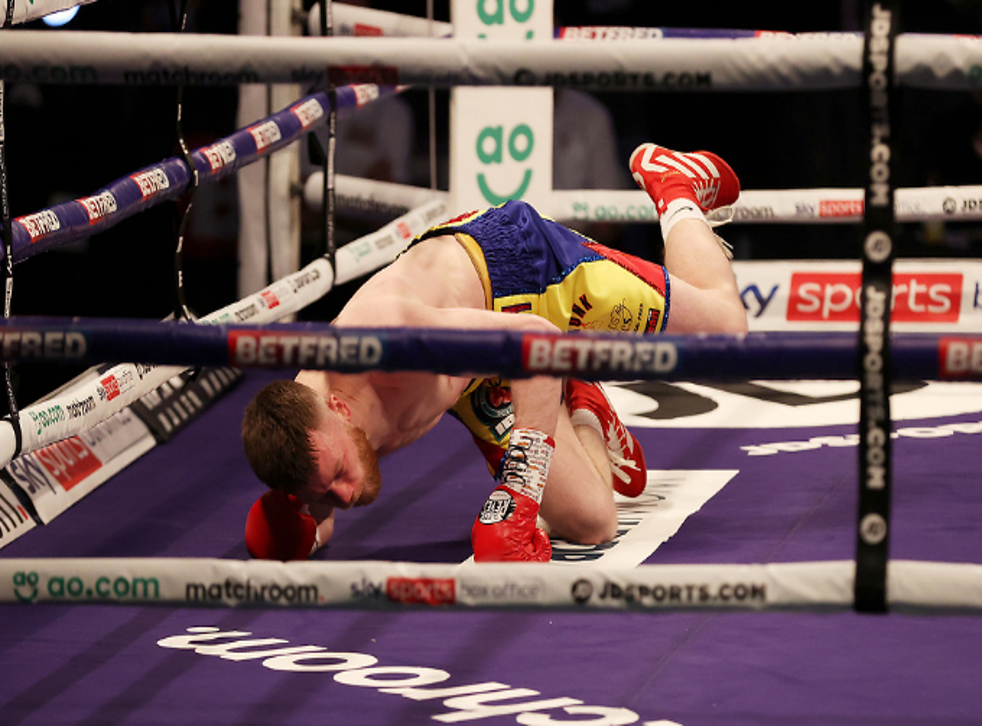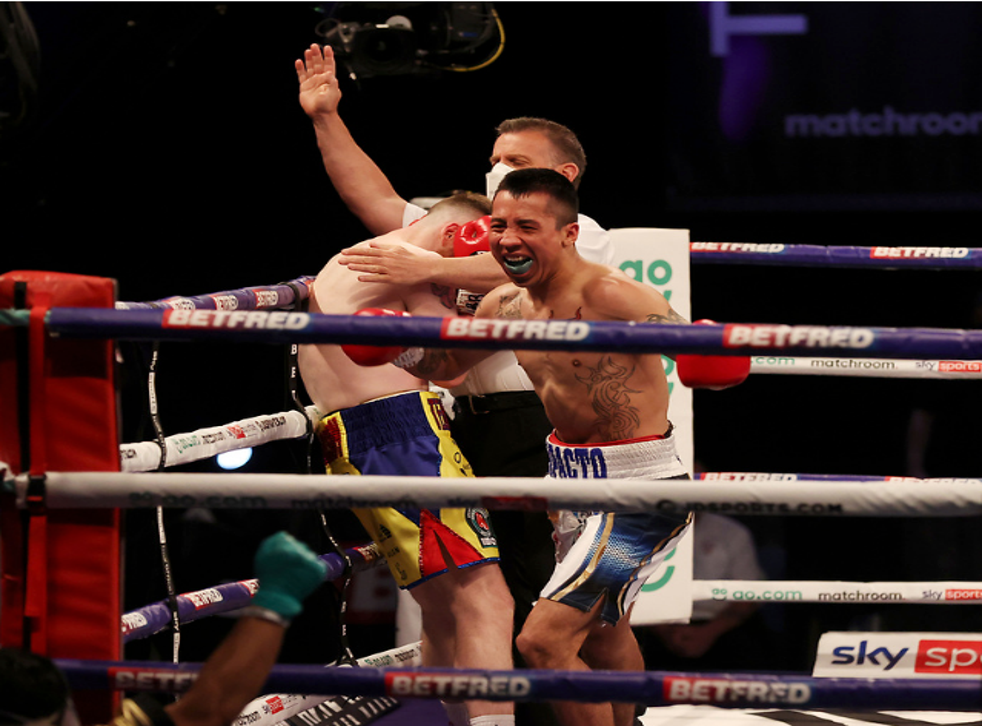 Source: Read Full Article