Great Britain women begin their campaign at the Tokyo Olympics against Chile with the Games underway in both the football and softball before Friday's opening ceremony.
The women's football competition gets under way with Great Britain taking on Chile in Sapporo at 8.30am BST (4.30pm in Japan). Kicking off in Tokyo at 9.30am BST will be the highly anticipated meeting between Sweden, who won silver in Rio losing to Germany in the final, and the reigning world champions USA.
The Games remains on course although the head of the organising committee Toshiro Muto refused to completely rule out a last-minute cancellation amid ongoing concern surrounding Covid-19. "At this point, the coronavirus cases may rise or fall, so we will think about what we should do when the situation arises."
Follow all the latest news and updates below.
Recommended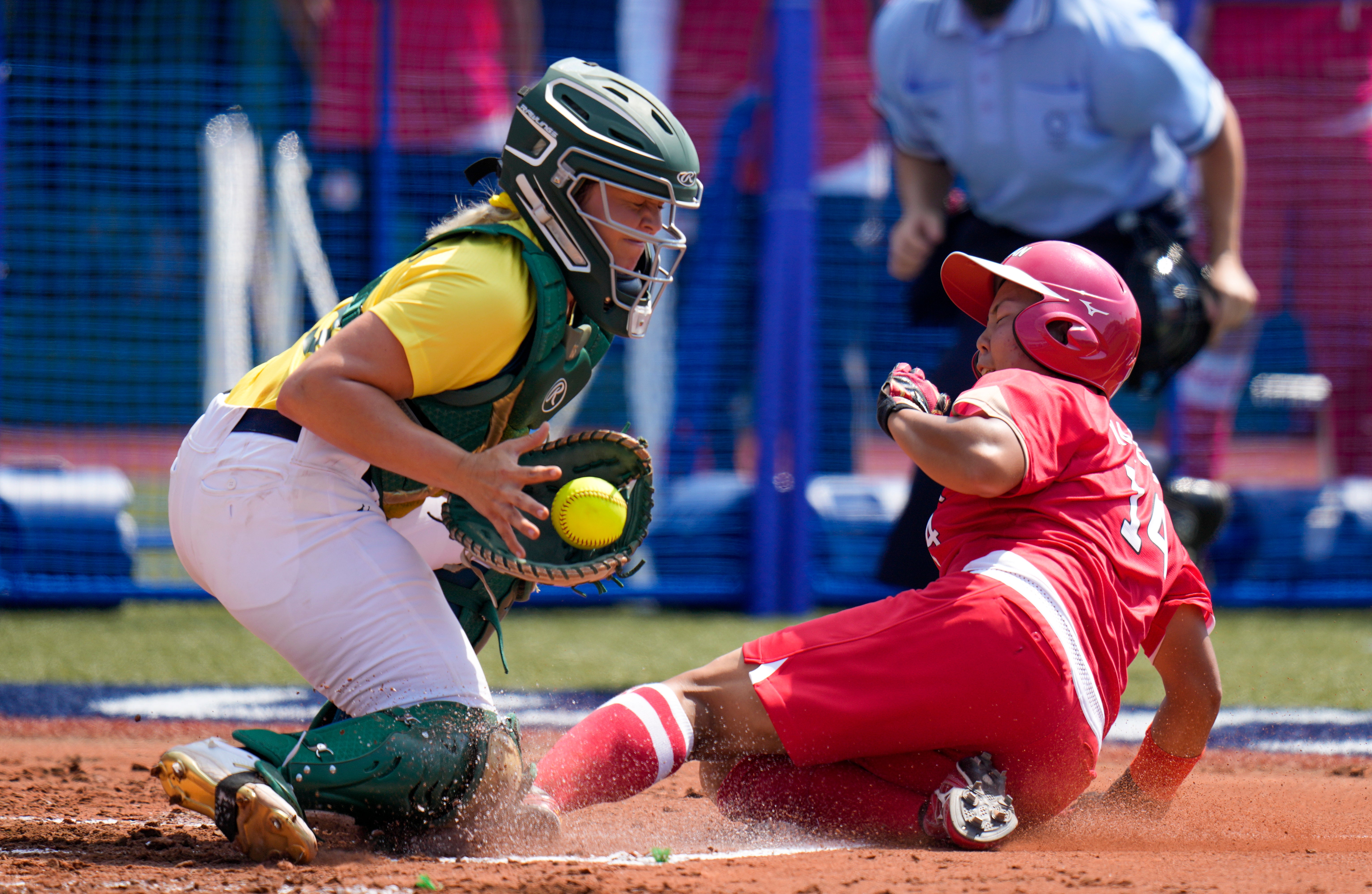 Great Britain 0-0 Chile
3 min: Georgia Stanway, lining up on the right side on GB's attack, picks up the ball in a dangerous position and sends a low cross into the box, but it's gathered by Endler.
Great Britain 0-0 Chile
1 min: Ellen White goes down hard after competing for a header. After a moment, she gets up and seems to be OK. Caroline Weir takes the free kick but it's collected by Endler.
KICK OFF! Great Britain 0-0 Chile
Here we go! Team GB's Olympic adventure is underway in Japan. The GB players take the knee at kick off.
Great Britain vs Chile
Time for the anthems! Steph Houghton leads out her team as 'God Save the Queen' rings out at the empty Sapporo Dome.
Great Britain vs Chile: A look at today's opponents
Chile are making their debut in the women's Olympic tournament but are a football team on the rise. The finished as runners-up at the 2018 Copa America and are at their highest ever position in the world rankings at 37.
Their goalkeeper, Christiane Endler, is the star of the team. She plays for Lyon, one of the strongest sides in the European club game.
Tokyo Olympics: The path ahead for Team GB
After today's opener against Chile, Team GB have two other group stage fixtures against hosts Japan (24 July) and Canada (27 July).
Should they finish as one of the top two teams in the group, or as one of the top two -third place finishers, they will advance to the quarter-finals.
The quarter-finals take place on 30 July, the semi-finals on 2 August, before the gold medal match is on Friday 6 August.
Tokyo Olympics: 'Dealing with emotions will be crucial' – Riise
Team GB have gold medal-winning experience in the shape of their head coach Hege Riise, who won gold with Norway at the 2000 Olympics in Sydney.
"The emotions of being in an Olympics are quite big and the games come so quickly so you don't have the time to be too overwhelmed or happy. You just need to get going," Riise said before today's opening game against Chile.
"You need to have confidence that you are well prepared but also know not every game will be a great game, you might win on a day which isn't great.
"You can prepare for something and it doesn't happen so you need to be adaptable to whatever comes. We have to be prepared for that."
Kirby out through injury for Team GB
Fran Kirby misses out today with a knock.
Great Britain vs Chile: Team news
Team GB XI: Roebuck; Bronze, Houghton, Bright, Daly; Walsh, Little, Weir; Stanway, White, Hemp
Subs: Telford, Stokes, Ingle, Parris, Williamson, Scott, Toone.
Kirby, Charles, Wubben-Moy and MacIver are the four players who do not make the squad of 18.
Chile XI: Endler; N. Lopez, Pardo, Guerrero, Saez; Zamora, Y. Lopez, Araya, Lara; Urrutia, Aedo
Subs: Campos, Ramirez, Acuna, Balmaceda, Toro, Grez, Mardones.
New Zealand to take the knee before women's football opener
New Zealand's women's football team said they will take the knee before their opening match of the Tokyo Olympics against Australia on Wednesday at the Tokyo Stadium to raise awareness about greater racial equality in sport.
The act of taking the knee is a form of protest first made by American football quarterback Colin Kaepernick and followed by the Black Lives Matter movement.
The International Olympic Committee has relaxed its Rule 50, which had previously forbidden athletes from any protests but now allows them to make gestures on the field, provided they do so without disruption and with respect for fellow competitors.
"We are delighted that the IOC has made room for athletes to use their voices for good at the Olympic Games and are proud of our athletes for making a global stand for greater racial equality," Rob Waddell, New Zealand's Chef de Mission in Tokyo, said in a statement.
"We fully support athlete advocacy where the New Zealand Team values are upheld."
Britain's women's soccer coach Hege Riise also said last week that her players will take the knee before matches at the Tokyo Games to raise awareness about racism and all forms of discrimination.
Source: Read Full Article