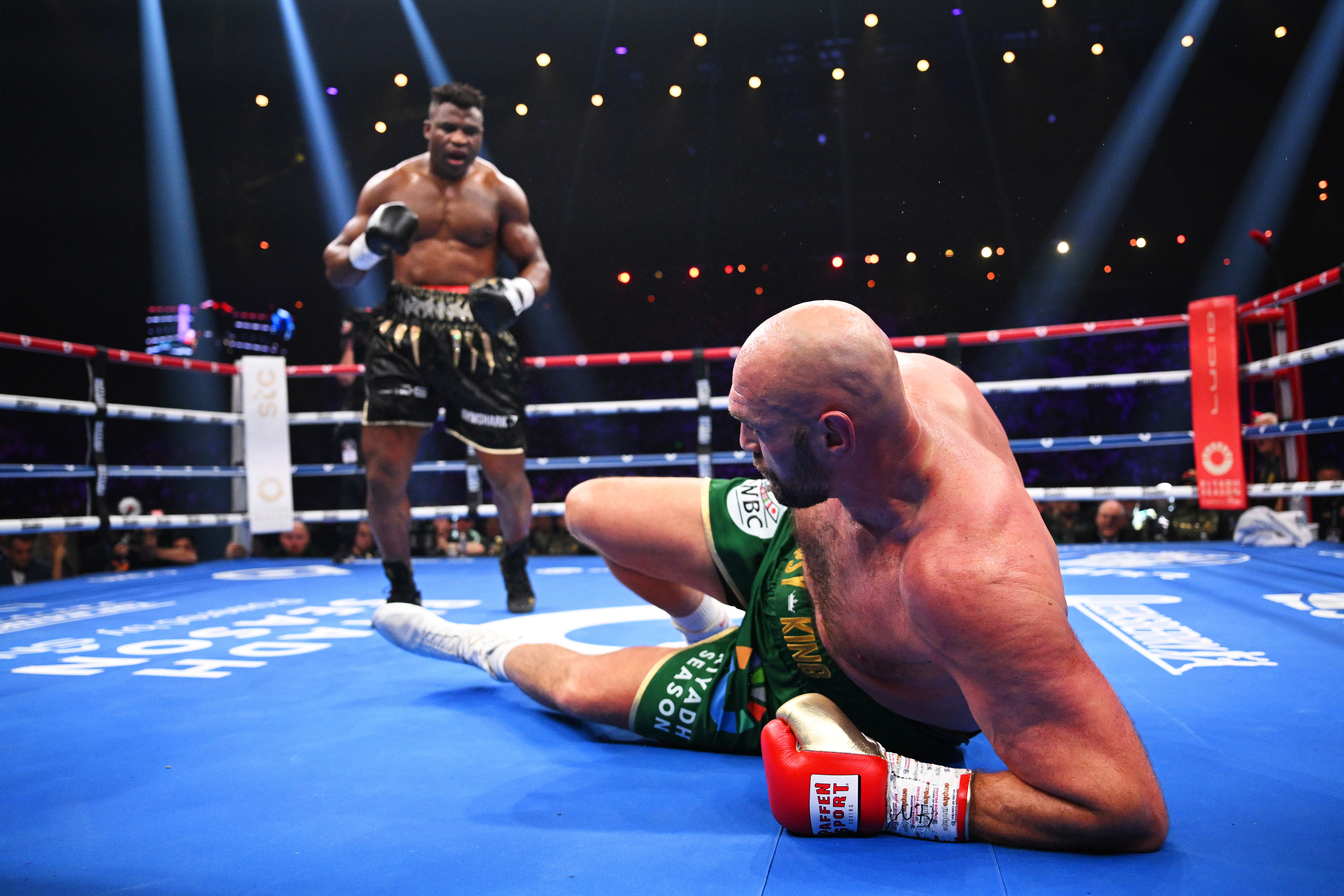 Fury was knocked to the canvas during the third round
In the ring, Ngannou was magnificent and controlled and never once flustered by anything that Fury did. The smart thinking before the first bell was that even a slow, heavy and unmotivated Fury would simply know too much for a man having his very first boxing match.
Ngannou, who has lost three of his 20 fights on the mixed martial arts circuit, stuck to boxing's absolute basics and Fury was unable to solve any of the problems that his novice opponent posed. Sure, it was a great performance from the Cameroonian-French fighter, but Fury was very poor.
In round three, Fury was caught with a looping left hook and sent tumbling, dazed and embarrassed to the canvas. It was not a fluke punch or a wild swing; Ngannou was in charge of the pace and he was picking his punches with care. Fury was ragged and often held with a desperation that was hard to believe.
Ngannou kept the pressure on for the entire 10 rounds and Fury never managed to take full control of the fight. Fury never hurt Ngannou, he never once made Ngannou look like a novice. It was hard to watch at times and difficult to absorb what was happening; Fury clearly had no idea how to deal with the man he had deeply underestimated. There must be a full inquest inside the swollen Fury team.
In the second half of the fight, as Ngannou slowed, Fury had some success with a flicking jab, but he was still quick to hold. Ngannou ignored the big rights that connected with his chin and head. The later rounds were closer, slower and three or four could have gone to either man.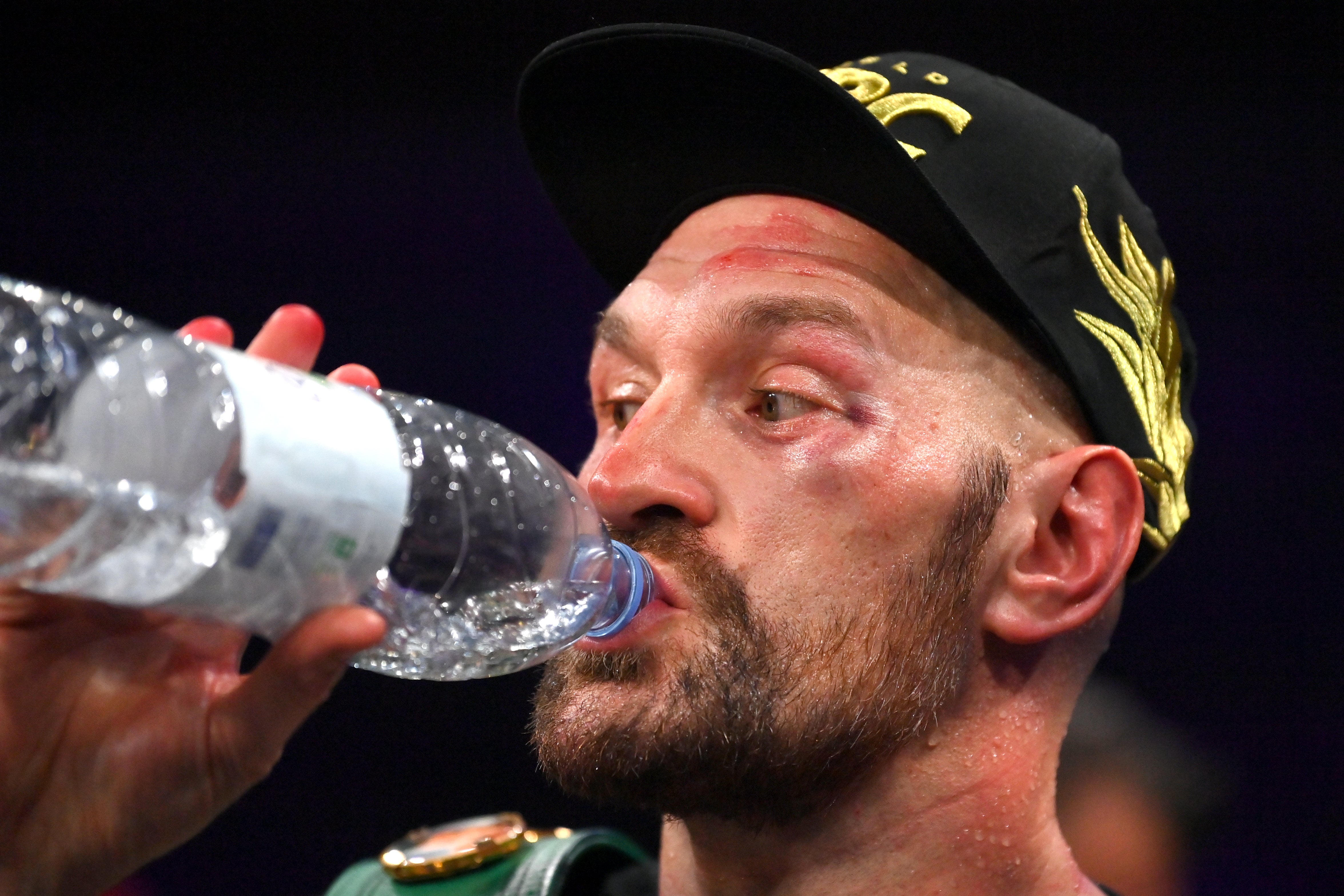 Fury will now need rest after his 10 rounds against Ngannou
Fury was having his 35th fight, he is generally acknowledged as the best heavyweight of his generation, and some have even claimed he is one of the top five heavyweights in history. However, in the ring against Ngannou, there were very few recognisable parts of any fighting version of Fury the world heavyweight champion; he fought like a novice and often looked like he was uncomfortable under pressure. And Ngannou did put him under pressure.
At the final bell, there were no great celebrations from either man, no mad scrambles to raise a fighter high on shoulders. They were both exhausted, their teams drained. It was a split decision; one vote of 95-94 for Ngannou and a 96-93 and 95-94 for Fury. There was relief, not joy on Fury's face at the end. Ngannou just shrugged. He had been a gentleman all week.
"I came up short today," Ngannou said. "I will fight on. I will get better." He never once complained that he had been robbed.
In the ring at the end, there was a stare-off between Fury and Usyk, but it never looked like either man was committed to the ceremony.
Fury had a bad night, Ngannou the finest of his fighting career; Fury will never be that bad again and hopefully, at some point next year, Ngannou and Fury will do it all again. It was not a circus fight, but it was a carnival in Saudi Arabia.
Source: Read Full Article