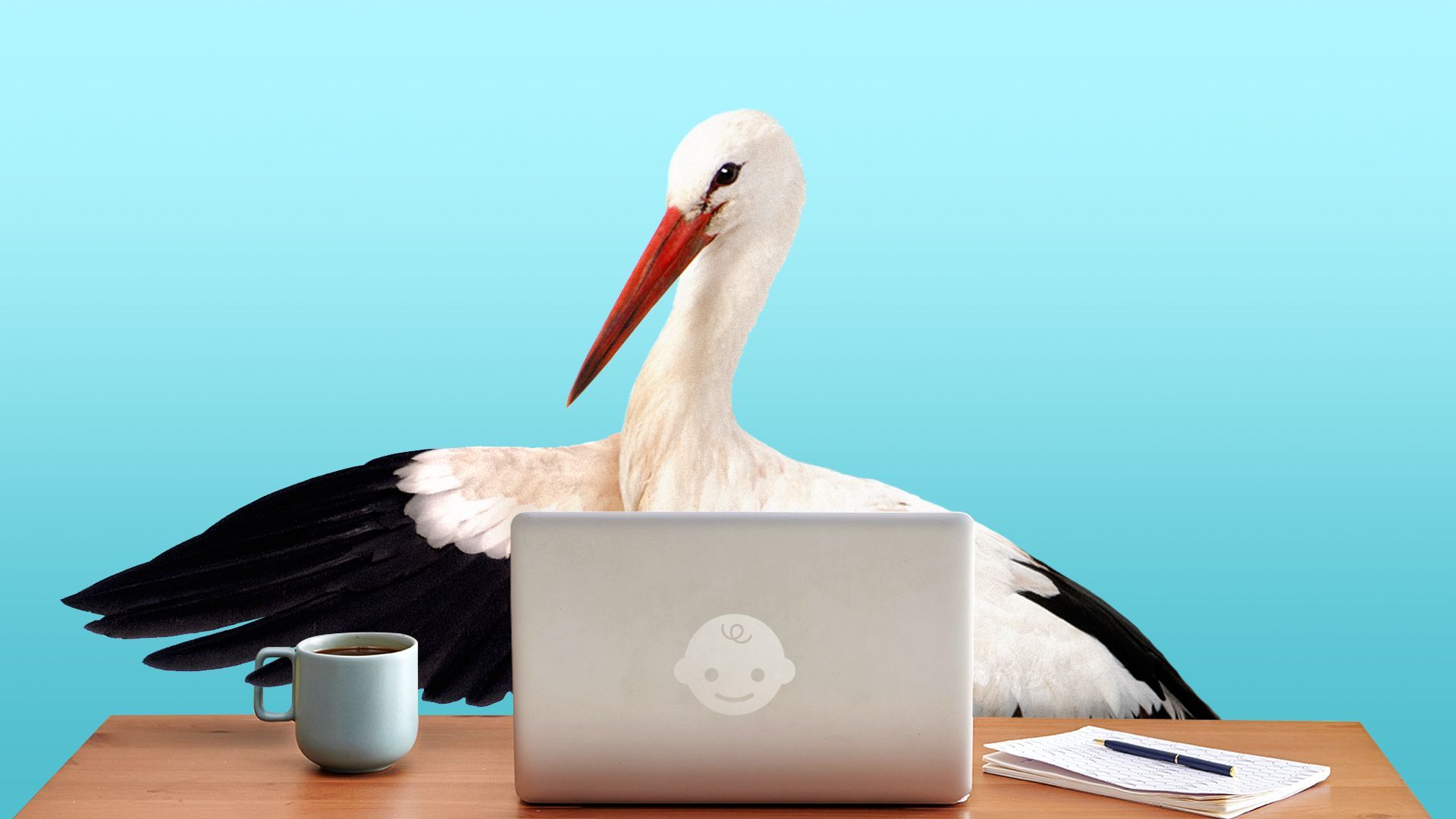 Illustration: Natalie Peeples/Axios
As more people turn to fertility treatments to build their families, online invitation company Evite has launched a new "Parenthood Journey" category with invitations for IVF, egg freezing, and "rainbow" baby showers.
Why it matters: Approximately one in six people worldwide experience infertility at some stage in their lives, according to a new report from the World Health Organization and more companies are acknowledging the different paths people take to becoming a parent.
A 2022 U.S. government report estimated that as many as 26% of all pregnancies end in miscarriage. A "rainbow baby" typically refers to a baby that is born after pregnancy loss.
The CDC estimates that about 19% of married women ages 15 to 49 with no prior births are unable to get pregnant after one year of trying.
Driving the news: Evite said it is the only digital invitation company with a family building-focused category and that the launch has 24 templates including both free and paid premium options.
The new invitations include expanded options for adoption celebrations.
The rollout comes ahead of National Infertility Awareness Week, which is April 23-29.
"We acknowledge that there are no longer just traditional pregnancy events, so we worked to provide modern, inclusive invitation templates that empower the different types of family planning and make sure that each unique journey has an invitation to match," David Yeom, Evite CEO, said in a statement.
Zoom out: Companies in the U.S. have started expanding health care coverage for fertility treatments in an effort to attract new talent and retain employees, particularly since the Supreme Court's ruling overturning Roe v. Wade, Axios' Oriana González reports.
Democratic lawmakers in Congress have also introduced legislation to protect fertility treatments in the post-Roe era, while others have worked on a bill to require health plans to cover them.
More from Axios:
Millennial homeowners outnumber renters for the first time
Big chains look to capitalize on pickleball craze
How to see the cosmic phenomenon known as STEVE
Source: Read Full Article