the Mary P contour trick forever. Also – my best friend sings this song 🥲✨ @justineskye
Mary Phillips recently shared the makeup trick she uses on Hailey Bieber and Kendall Jenner.
The hack involves applying contour and concealer before foundation.
One editor tried the hack for herself and is sharing her results.
Anyone who knows me knows I'm obsessed with all things Hailey Bieber. I love re-creating her outfits and her makeup looks, and after seeing her new bob cut, I'm this close to chopping all my hair off. Bieber recently posted a video of her getting ready using an interesting makeup hack she learned from celebrity makeup artist Mary Phillips, and after seeing the immediate payoff, I knew I needed to try it ASAP.
In the video, which she captioned "the Mary P contour trick forever," Bieber can be seen applying contour and concealer prior to applying foundation. The video quickly went viral, and tons of users on the platform have been testing out the hack for themselves with undeniable results. Phillips even created her own TikTok video explaining the trick, saying, "To me, it makes more sense; it's like laying down the bones under the skin. The contour and the highlight being the bones and the skin being the foundation."
To test out Phillips's trick for myself, I gathered a cream contour, cream blush, liquid foundation, contour brush, blush brush, and large fluffy brush, then followed the easy four steps she laid out in her video.
Step 1: Contour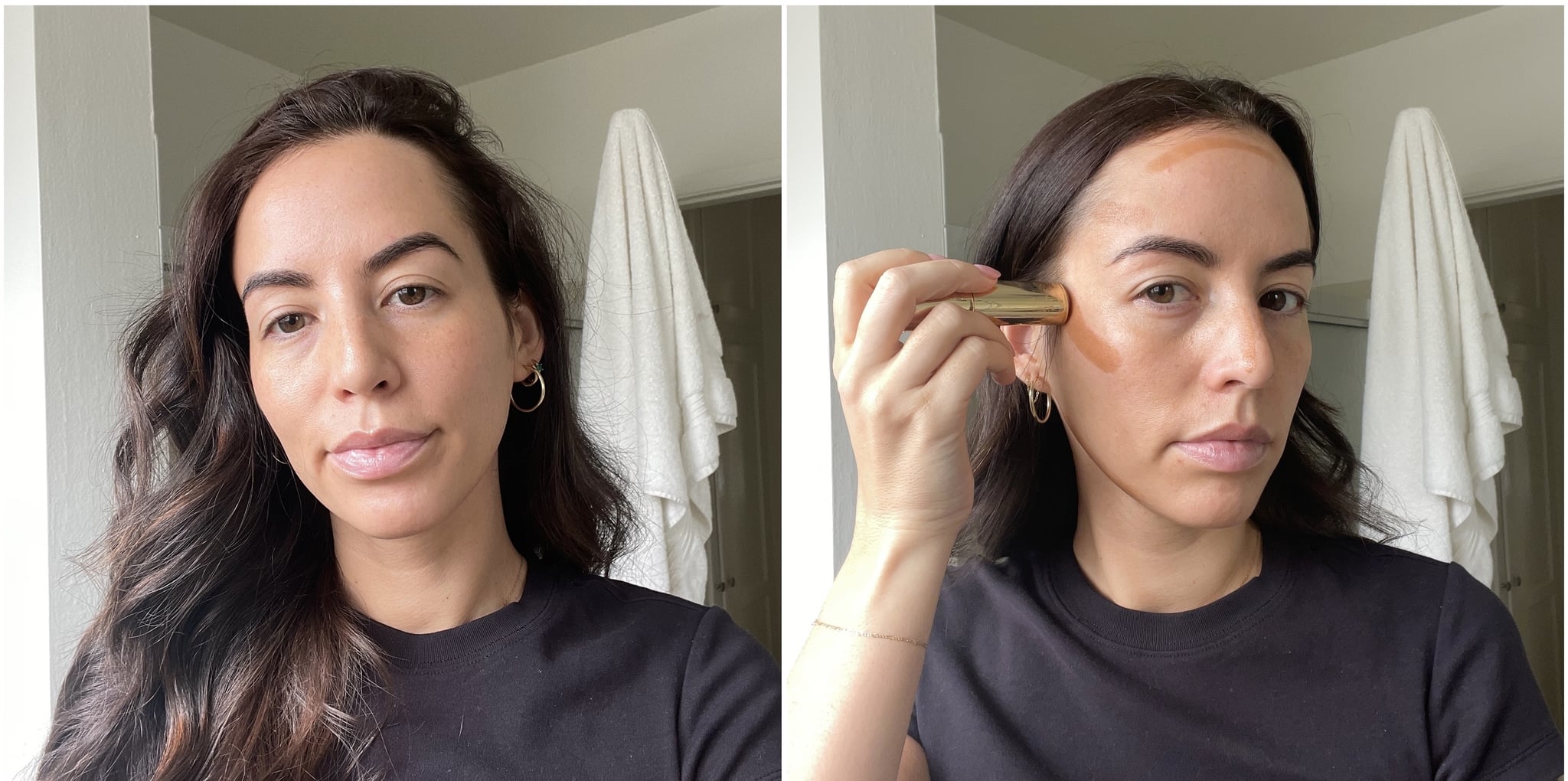 I started by applying contour to the hollows of my cheeks, my jawline, above my eyebrows, my forehead, and my nose using the Merit Beauty Bronze Balm ($30). From there, I blended everything out using the Real Techniques Expert Face Makeup Brush ($10).
Step 2: Highlight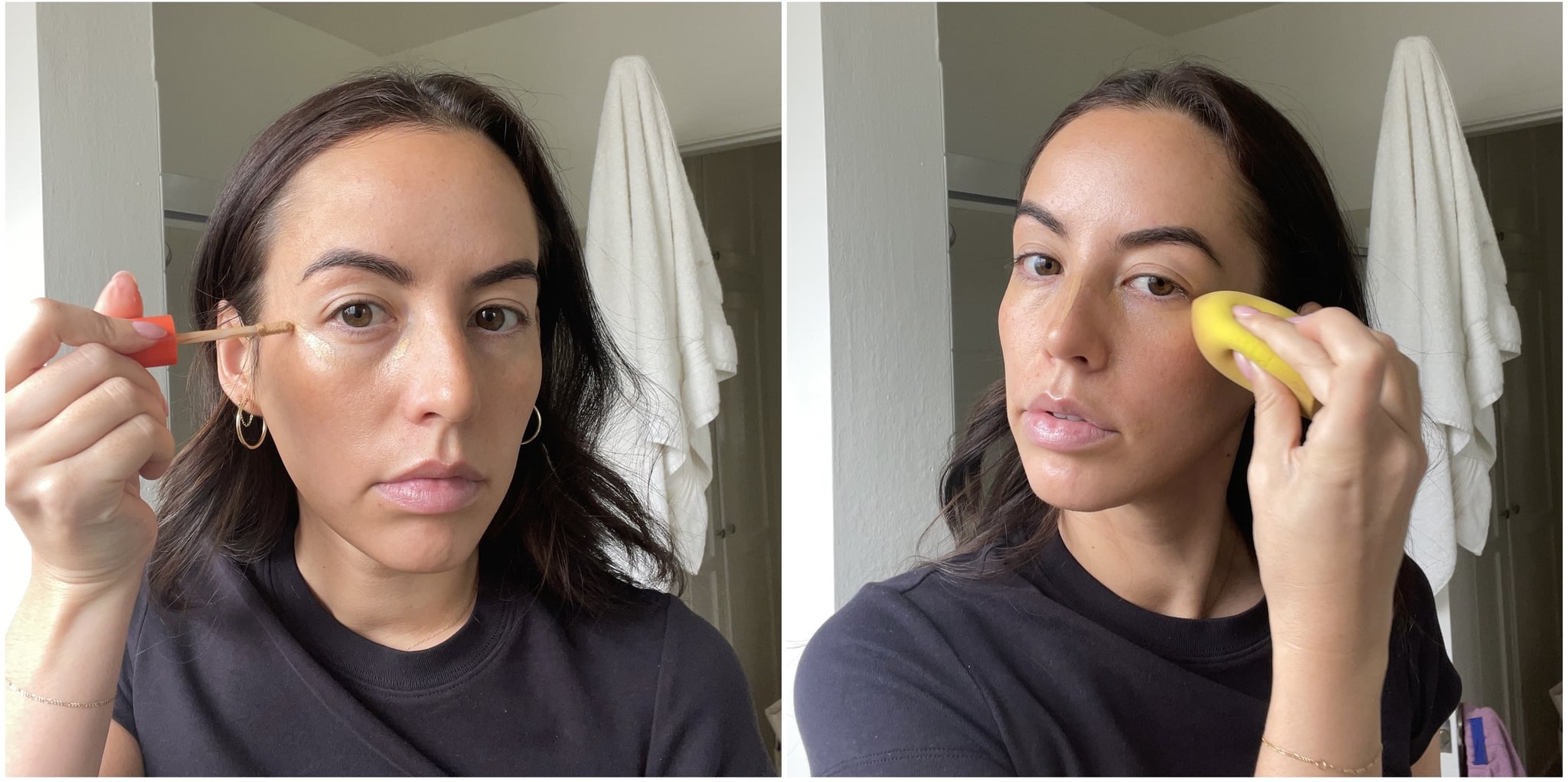 Next, I applied the Kulfi Main Match Concealer ($26) to the areas I wanted to highlight: the center of my nose, underneath my eyes, and under the area where I contoured my cheeks. Then, I blended everything out using a Real Techniques Sponge ($7).
Step 3: Foundation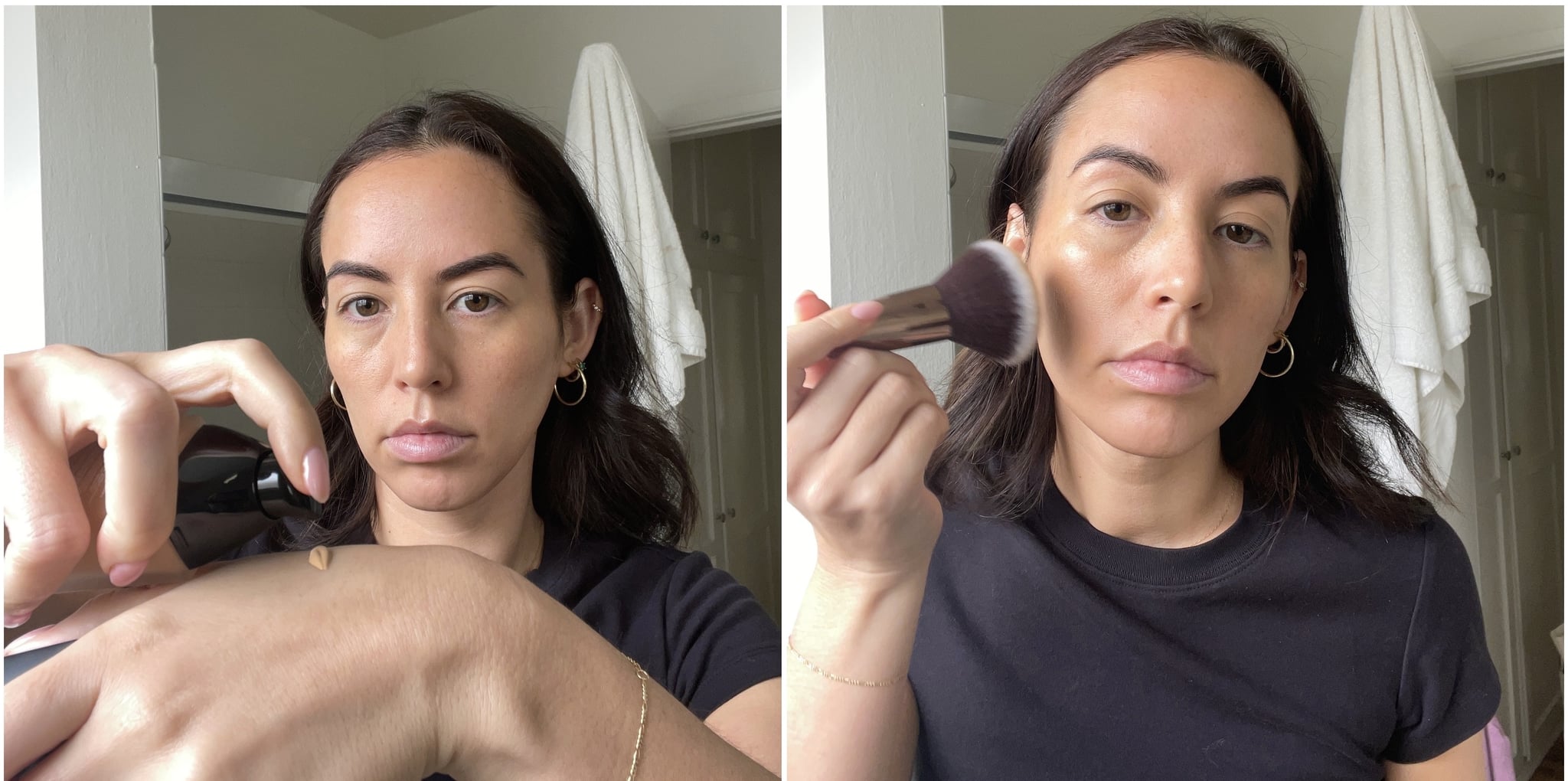 I then squeezed a small amount of the Chanel Ultra Le Teint Foundation ($65) to the back of my hand. From there, I took a fluffy brush and dipped it in the foundation, then applied it over the contour and highlight already on my face, making sure to blend everything out evenly.
Step 4: Blush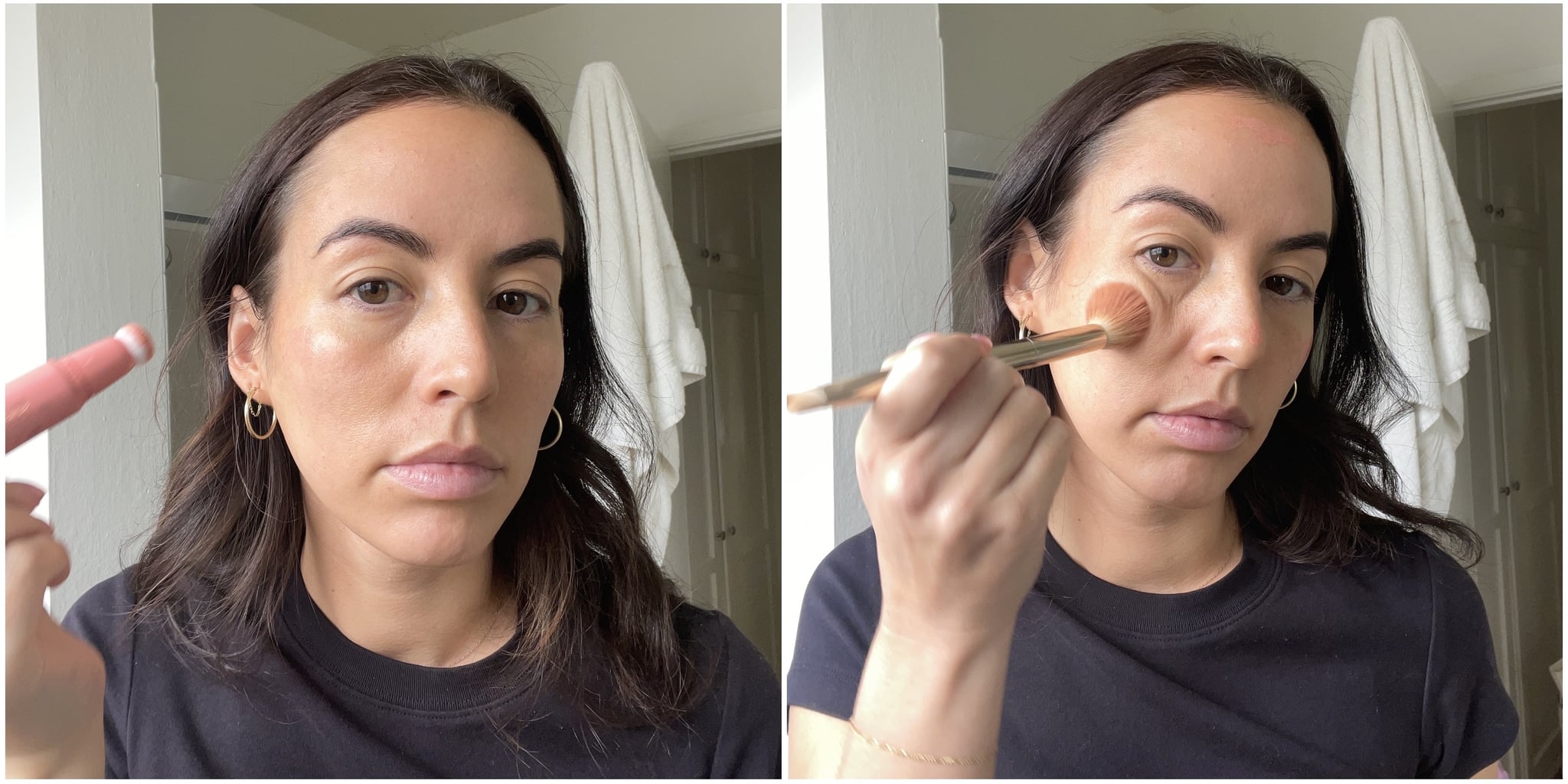 For the last step, I applied a cream blush to the high points of my cheeks, my nose, and my forehead, then blended everything out with a fluffy blush brush.
Once I was done following Phillips's steps, I finished everything with mascara and a little lip gloss, and I was ready to go. The end result made my makeup look less cakey, more glowy, and a lot more natural looking than usual. I'm a huge fan of a no-makeup makeup look, and applying everything using Phillips's steps gave me the perfect final outcome.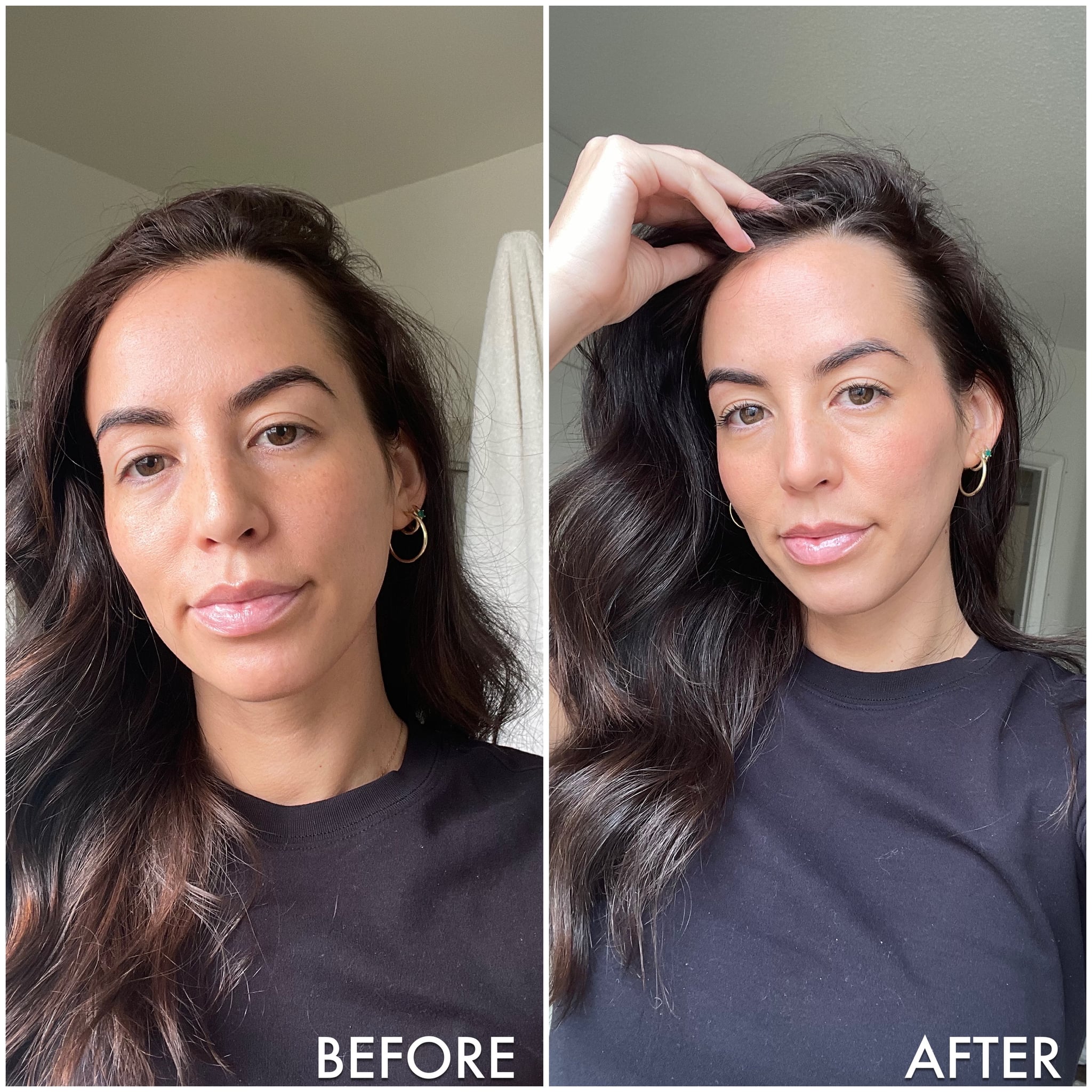 While I didn't look like Bieber exactly, I did look like a pretty cute version of myself, which means I'll continue using this trick in the future.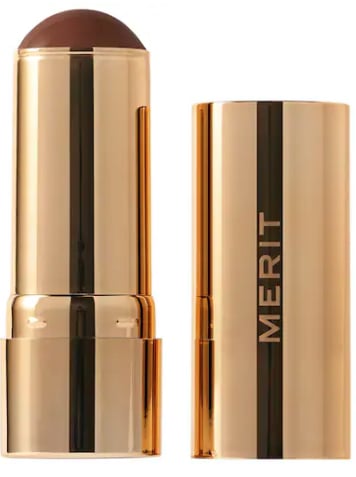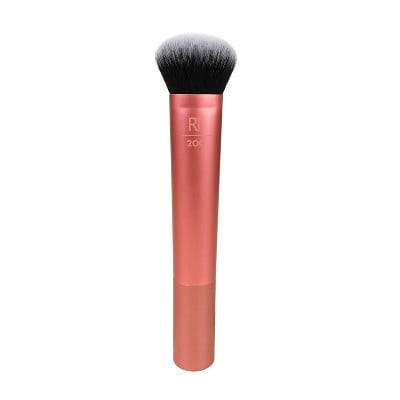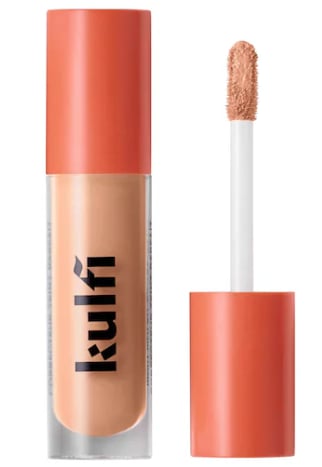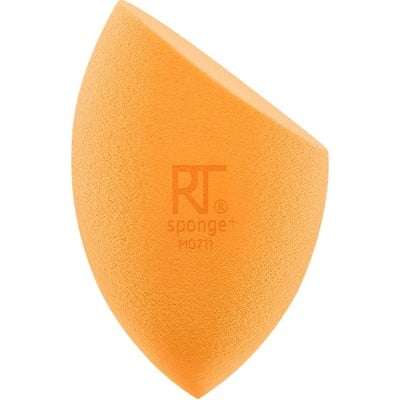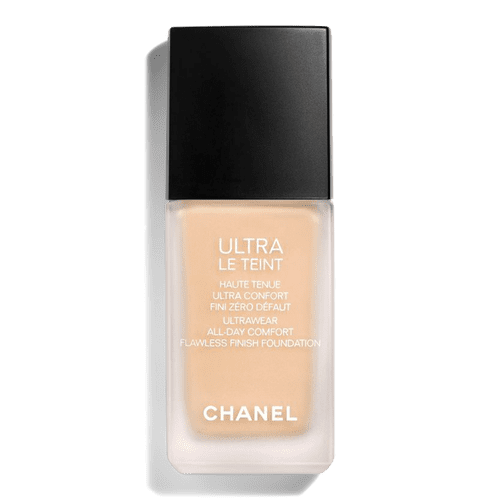 Source: Read Full Article