It's safe to assume that a healthy, hydrated complexion is a high priority on all of our skincare wish lists. And while an extensive, multi-step routine can be both beneficial and enjoyable, the concept of one product potentially taking the place of two, or even three, is also appealing.
On that note, there's one new skincare find you'll want to put on your beauty radar: The newly reformulated Guerlain Abeille Royale Advanced Youth Watery Oil, a three-in-one made of 95 percent naturally derived, nourishing ingredients.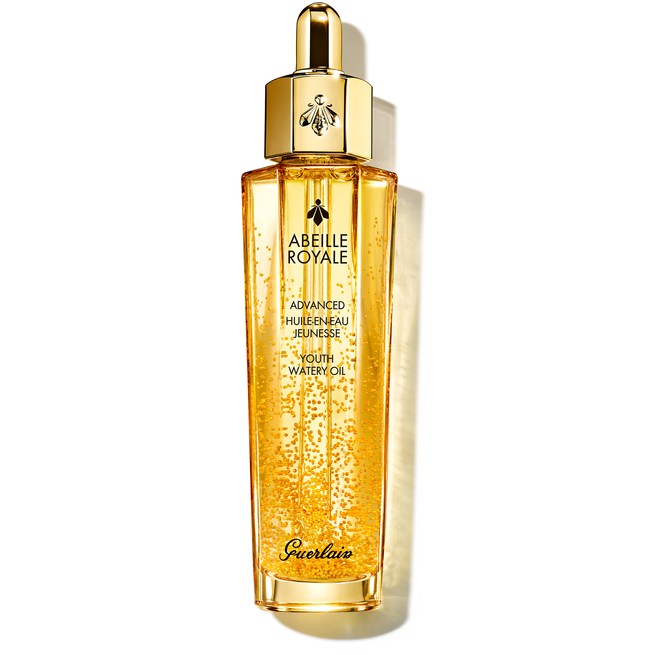 What is it?
A watery oil may sound like an oxymoron, but this skin saver strikes a balance, delivering the benefits of a facial oil and serum in a lightweight, fast-absorbing formula.
Its tiny microdroplets contain a type of commiphora oil (extracted from myrrh, which has proven skin healing benefits) and melt into skin to moisturize without weighing it down. After you tilt the bottle to disperse the beads, they hang suspended in a watery oil formula that also includes royal jelly, a nourishing substance produced by bees, which Guerlain sustainably sources.
The product's other star ingredient is honey—or rather, a blend of four different types of honey sourced from around the globe. The mixture, which Guerlain calls "black bee repair technology," claims to help skin look healthier and smoother.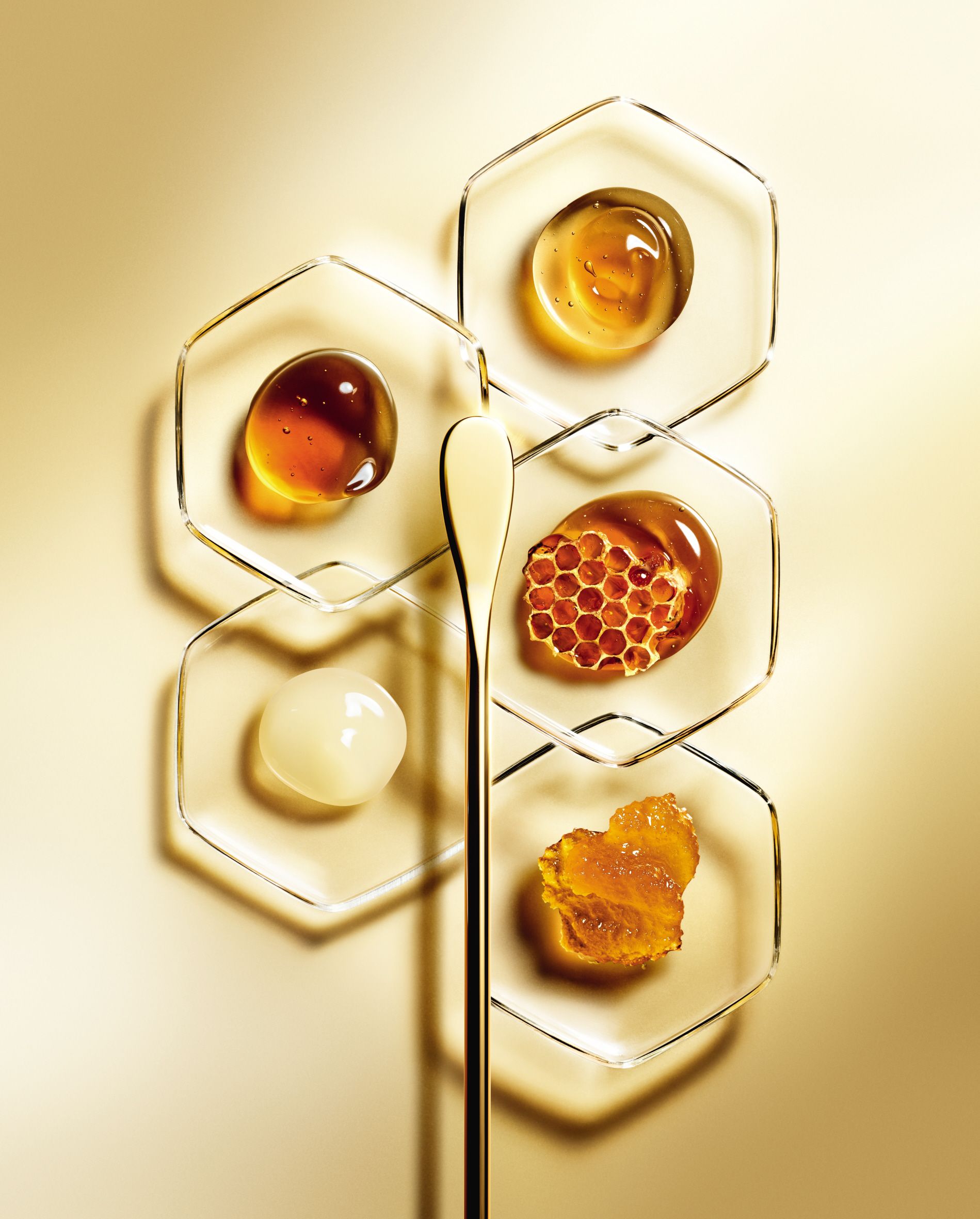 How does it work?
According to dermatologist Marisa Garshick, MD (who is unaffiliated with the brand), honey is packed with carbohydrates, proteins, lipids, and vitamins, which work to help nourish the skin.
"Honey acts as a humectant to help hydrate the skin while also reducing inflammation," Garshick says. "It also has antioxidant properties, which can help protect the skin against free radical damage, in turn potentially reducing the signs of skin aging." The ingredient is also universal, meaning it should work on all skin types.
How do you use it?
Incorporating this product into your skincare routine couldn't be easier (and, since it has multiple functions, it saves steps). Simply apply it to freshly cleansed skin on your face, neck, and décolletage once or twice daily, depending on your skin's needs.
While it is categorized as an oil, Garshick says the formula is lightweight enough that it doesn't leave skin feeling greasy—meaning those with oily or combination skin can try it out, too.
To use, tilt the bottle to disperse the microbeads, then pump two to three drops of oil into your palms and massage the product into your skin. And relish in its incredibly fresh, invigorating scent while you're at it!
Source: Read Full Article