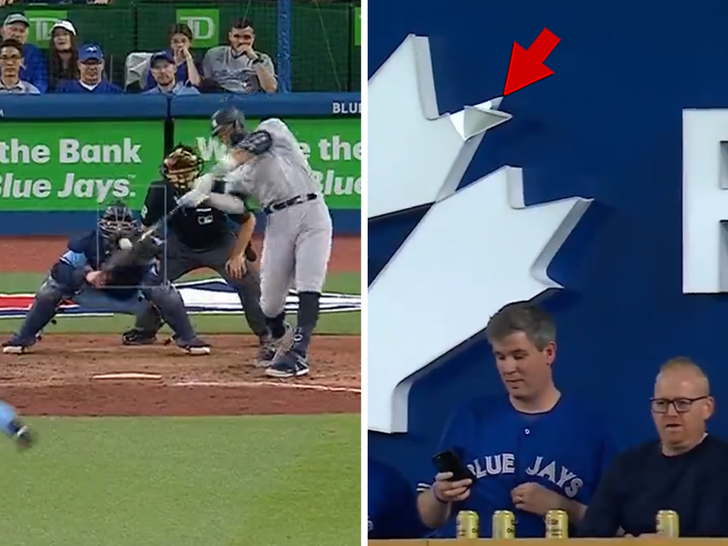 The Toronto Blue Jays will have to do a little outfield redecorating today … and it's all 'cause Aaron Judge hit a baseball so hard, it damaged a sign at their stadium!!
The Yankees captain slugged the blast in the top of the eighth inning of NY's tilt with Toronto at the Rogers Centre on Tuesday night … and the ball traveled so far and with so much velocity, that when it landed, it smashed through a maple leaf ad that had been hung in deep center field.
Check out the footage of the moonshot home run — you can see when it came down, it took off a corner of the billboard … leaving fans in the area in disbelief.
According to the MLB's Statcast, the exit velocity on Judge's swing was 113.1 MPH — and the ball went a total of 448 feet — making it one of the most powerful dingers that's been hit so far this year.
No word yet on who'll have to pay for the damage — but if does come out of Judge's pocket … it's certainly a check he won't mind writing.
The two-run bomb ultimately gave the Pinstripes a 5-3 win … an extra sweet feeling for the outfielder, given that the Blue Jays had essentially accused him of cheating just a day earlier.
If you missed it, Judge was seen on camera looking off to NY's dugout a couple times during one of his at-bats on Monday … before hitting a home run. The side-eye caused a ton of chirping from Toronto's locker room.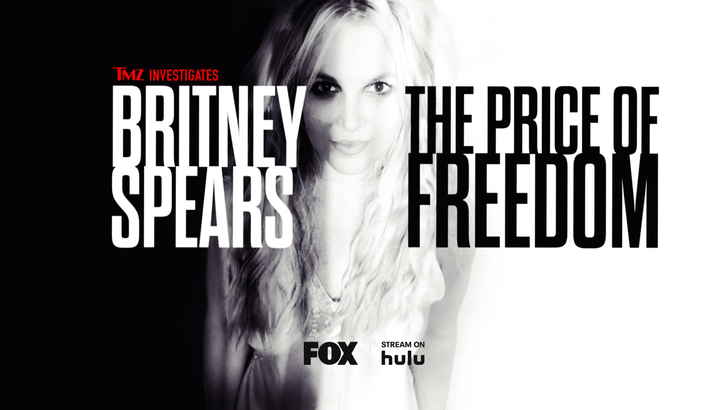 Judge insisted he was simply looking at his teammate to get them to calm down during his AB — but the Blue Jays didn't seem to be buying it … 'cause they were sure upset at the Yanks throughout Tuesday's game.
The two squads will run it back on both Wednesday and Thursday … and something tells us there will be more fireworks — even if pieces of some centerfield signage are still under repair.
Source: Read Full Article