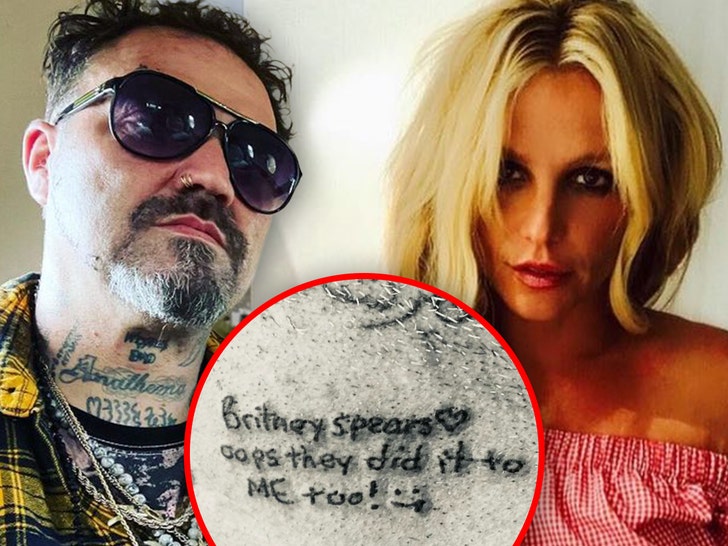 Bam Margera got some fresh, new ink while on the road to recovery, and this piece pays homage to Britney Spears … someone with whom he says he has alarming similarities.
The former "Jackass" star hit up First Hand Tattoo in Pennsylvania and got the Brit-inspired tattoo, which reads, "Britney Spears ❤️ Oops they did it to me too!"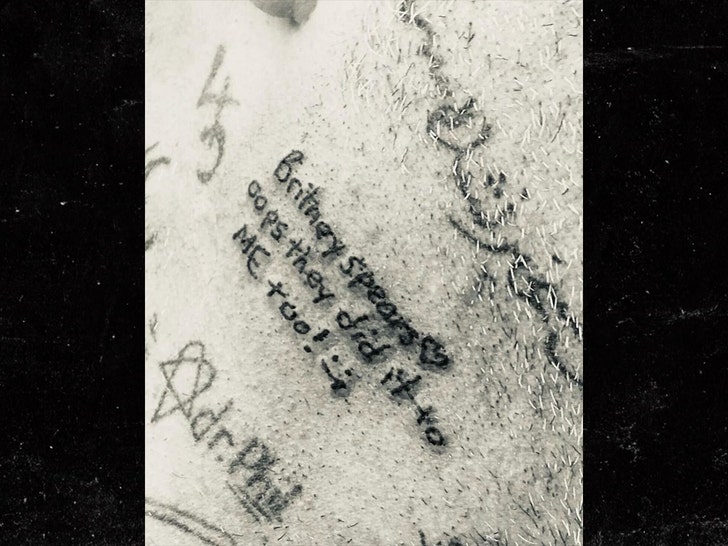 He says the meaning behind it is all about the "Florida shuffle" — a phrase used to describe substance abusers with good health insurance in the Sunshine State. They're constantly sent to various rehab centers which repeatedly charge their insurance.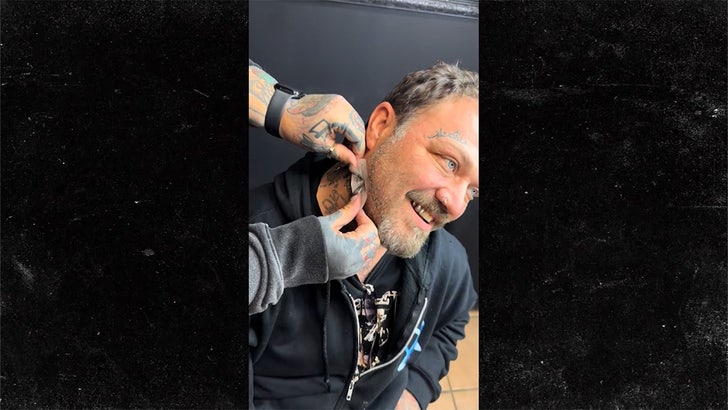 Bam says that describes him to a T, and points to Britney's time in her conservatorship as being painfully similar to what's been going down with him — he's dragging his interventionalist for allegedly cashing in by keeping Bam in rehab.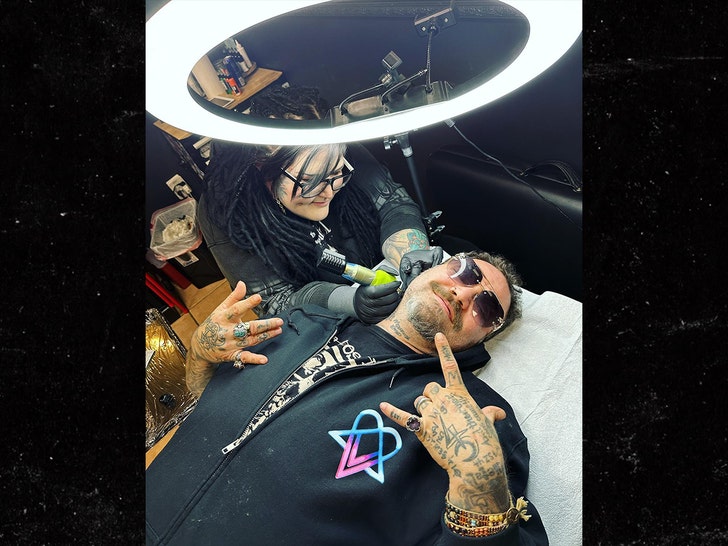 Bam says he's done "the Guinness book of world records of longest Florida shuffle of nearly 2 years" … which includes 10 back-to-back rehab stays that cost a total of $660,000.00.
He adds he's sick of the "controlling c***suckers that act like they care for your well-being when it's all about money."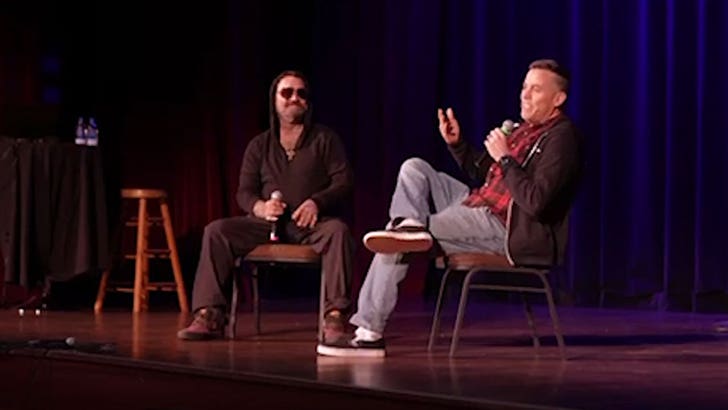 BTW, this isn't the first time he's compared himself to Britney — he called himself "the Britney Spears of 'Jackass'" while working on standup material with Steve-O earlier this year.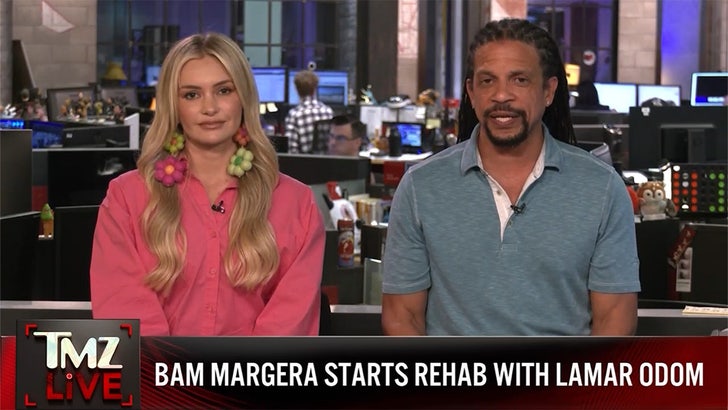 As we reported, Bam recently celebrated being 1 month sober after going in and out of rehab this year, and sources told us he's been spending his time with his girlfriend, Dannii, on a farm outside Philadelphia.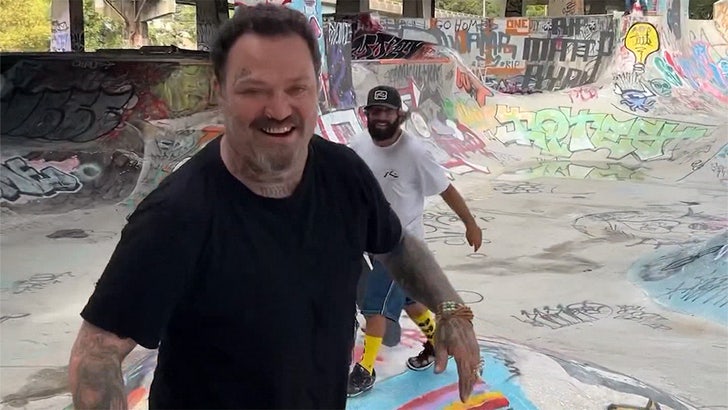 We were told he's been losing weight, getting back into skateboarding and has kept a tight circle of positive influences around him … all good things for the guy.
Source: Read Full Article