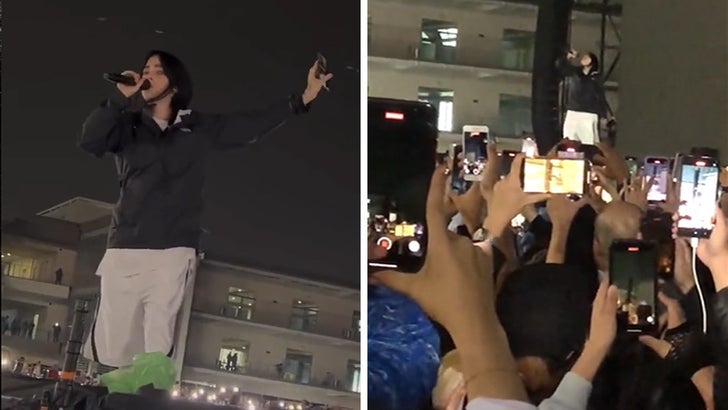 Billie Eilish isn't letting mother nature rain out her parade — when a severe storm forced her to cancel a show in Mexico, Billie played on with an acoustic set for her drenched fans.
The singer hit the stage at the Foro Sol CDMX Wednesday night in Mexico City … the latest stop on her Happier Than Ever Tour — but instead of performing her usual concert, Billie announced she had to switch things up.
She told the crowd she'd be unable to perform due to the heavy rain … and she'd been told everyone had to go home.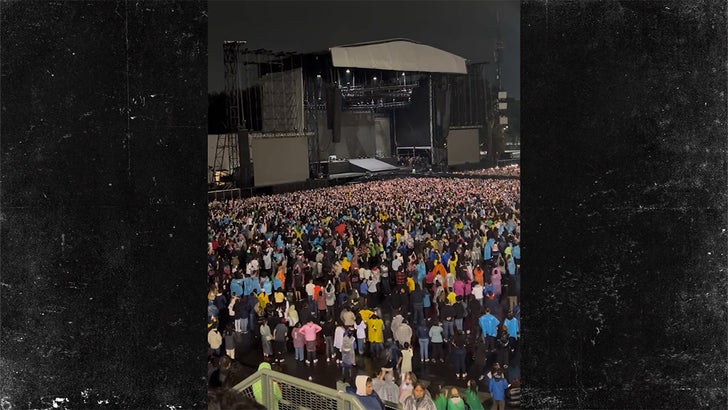 Clearly, though, Billie wasn't leaving that easily.
She told fans, "I thought it was stupid for me to leave without coming out saying thank you for being here, and standing in the f***ing pouring rain." Then she added she was still going to sing a few songs acoustically if the fans were down.
Of course, it wasn't the show anyone had planned … but the mini-show seemed to go over well with fans as they cheered and sang along with Billie. She promised to make up the full concert at a later date. It's now been announced the rescheduled concert will be Thursday night.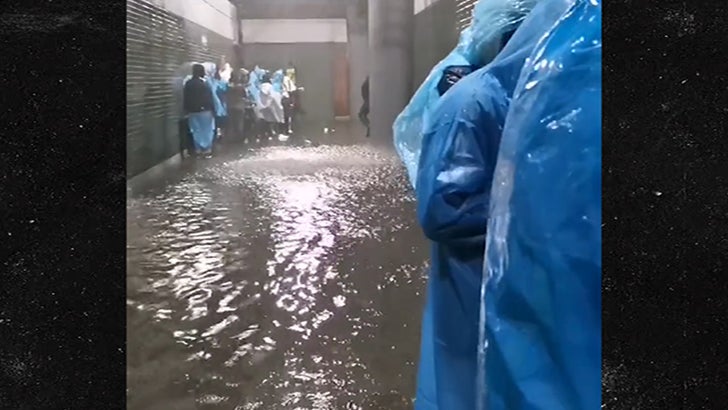 Billie was joined onstage by her brother and music partner Finneas O'Connell … who strummed an acoustic guitar as she sang her heart out.
A very wet, but memorable night for Billie and her fans!
Source: Read Full Article