Cassandra Dawn is pulling out the receipts!
Those who watched Season 7 of Selling Sunset know she has been embroiled in a feud with her co-star, Bre Tiesi. Why? Since her first appearance on this season, Cassandra swore she knew the 32-year-old reality star from their modeling days. However, Bre denied the claim several times. She claimed to have no idea who Cassandra was other than the 33-year-old had followed her on Instagram years ago and frequently commented on her posts since then.
Their fight eventually escalated in the season finale when Cassandra called Bre "a bitch" and "rude" during a party to celebrate the Oppenheim Group's new office in Los Angeles. Following their intense argument, the real estate agent then stormed off and left the bash early.
When the season dropped on Netflix, fans who watched the finale episode were confused about why things became so nasty between the ladies. Bre attempted to give everyone some answers, saying producers weren't able to show why she "snapped" since what Cassandra said about her family was "too disgusting to even air." Whoa! She didn't give any more details about what exactly was said, but she did continue to insist she "had never met this girl."
Now Cassandra seems to be sick of the narrative from Bre – and pulled out some proof that these two did know each other! She took to Instagram Stories this week to share a screenshot of the comments section of a post from October 8, 2021, which showed her flashing her stunning engagement ring. See the image (below):
https://www.instagram.com/p/CUxVymNl3df/
A post shared by CASSANDRA DAWN (@cassandradawnxo)
And in the comments section of that post, guess who appeared to have left a message for Cassandra? Bre – and it happened two years before either of them joined the cast of Selling Sunset! She wrote:
"Ummmm ur stunning

and that ring



."
Hmm. This definitely seems like something one would write to a person they know and are on friendly terms with! When fans took notice of the comment from Bre, they quickly called out Bre in the comments, saying:
"@Bre_tiesi i thought you didn't know who she was"
"I don't understand why you say you don't know her when you do because you comment on her photos."
"I thought you didn't know her?"
Cassandra posted a pic of the comments section on IG Stories, adding:
"Glad I'm not the only one who's confused by this."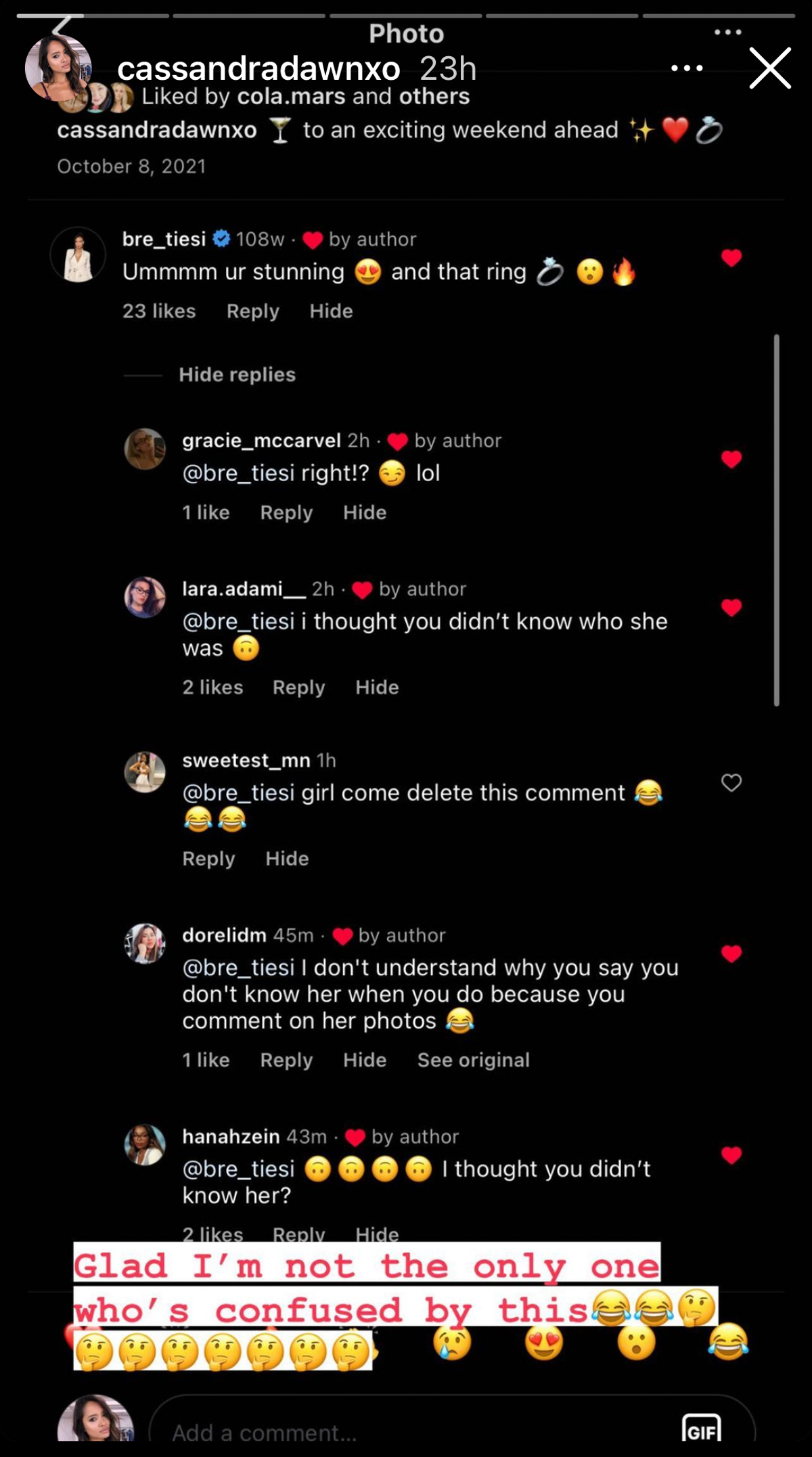 Oof. Bre has some explaining to do, it seems! It's a good thing this season of Selling Sunset will have a reunion to (hopefully) get to the bottom of this whole ordeal! Thoughts, Perezcious readers? Do you feel this comment proves Bre knew Cassandra before filming? Let us know in the comments below!
Related Posts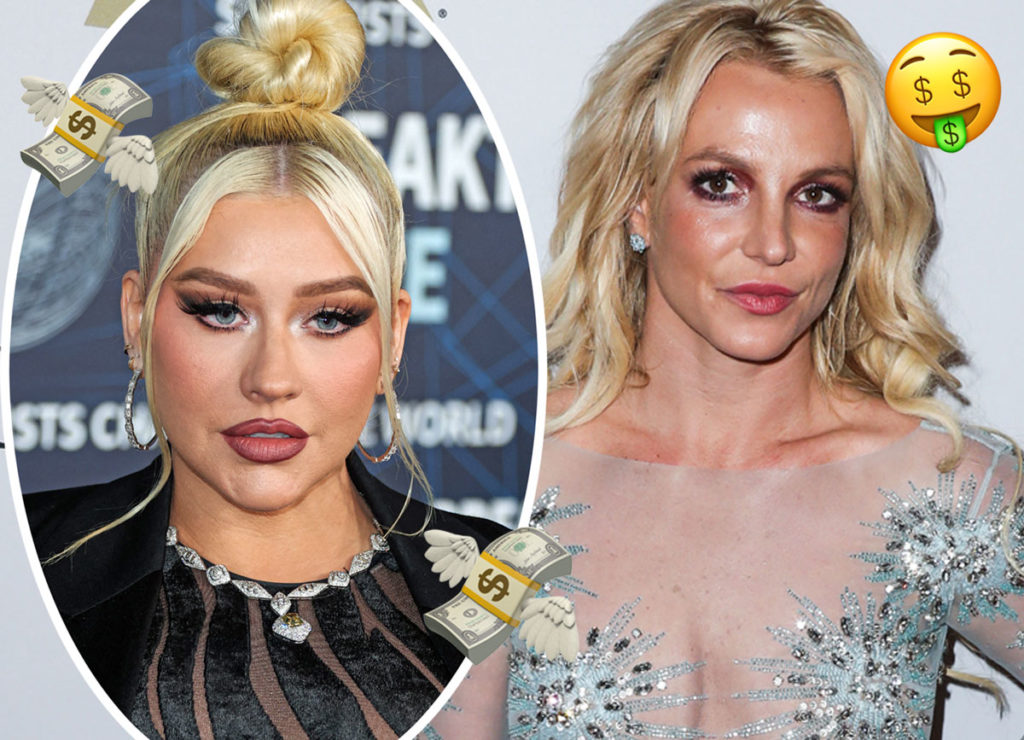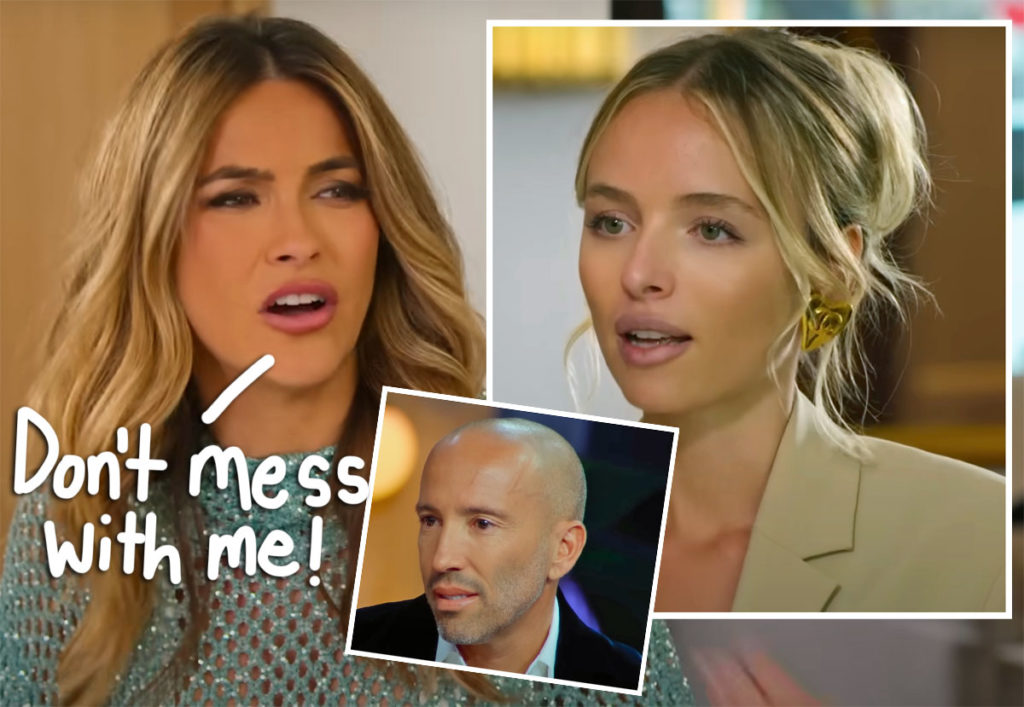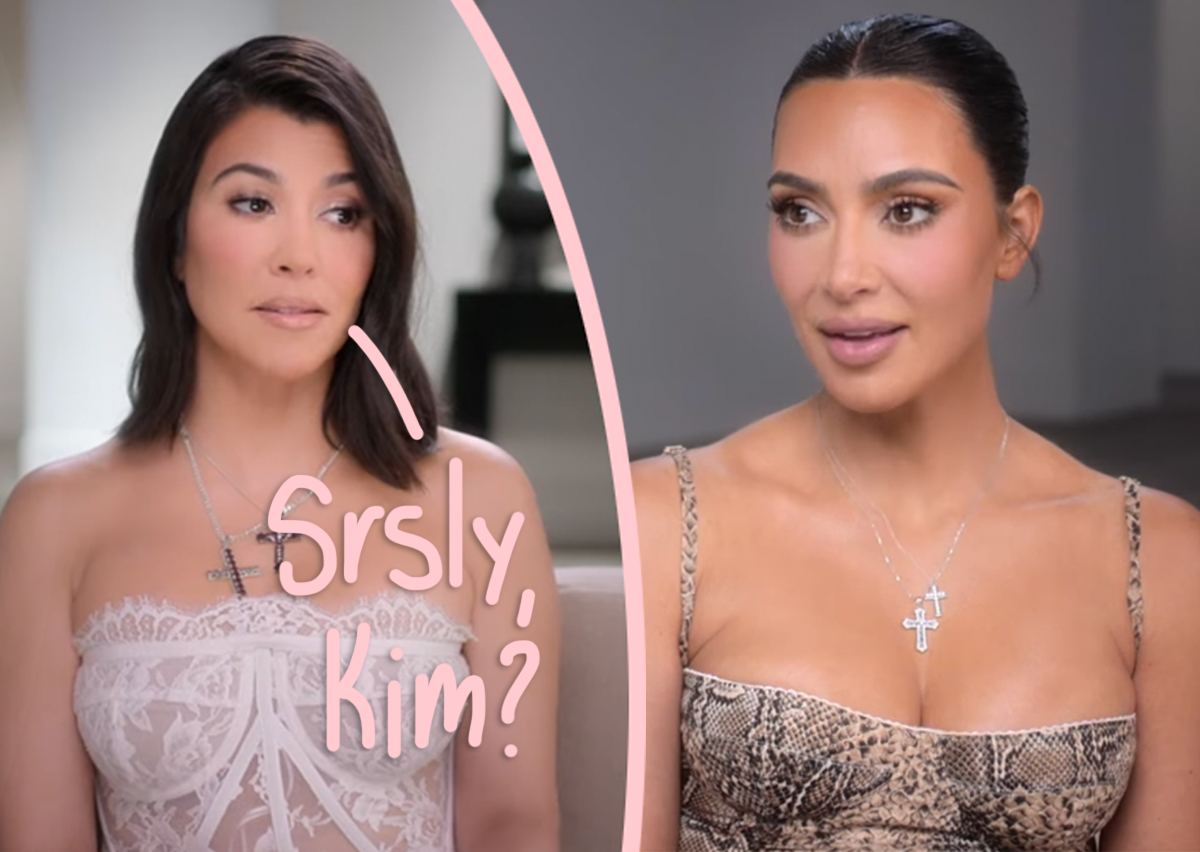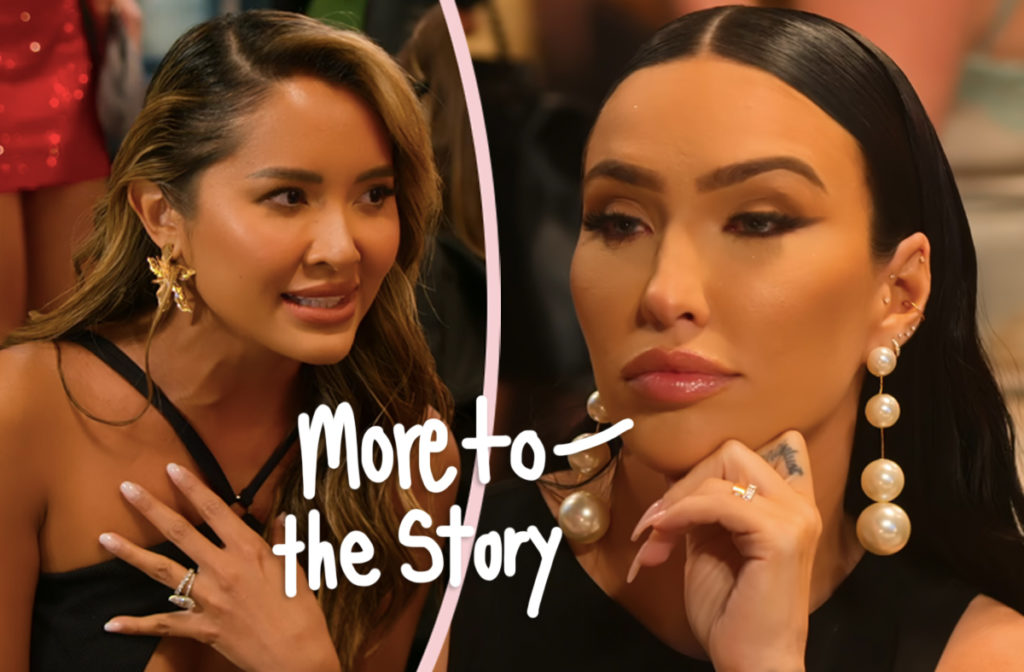 Source: Read Full Article