The 'Lizzie Borden Chronicles' actress announces she has welcomed a baby daughter with her husband by sharing an Instagram video of the newborn napping in a pink beanie.
AceShowbiz –Christina Ricci is officially a mom of two now. The actress has welcomed her second child, a daughter named Cleo. The newborn is the first child she shares together with her husband Mark Hampton.
The Wednesday Addams in "The Addams Family" broke the news via Instagram on Wednesday, December 8. Making use of her account on the platform, she unveiled the first look at the baby girl.
The proud mom posted a video of her daughter sleeping soundly while wearing a pink beanie. She wrote in the caption, "Baby Cleo is here… we are so in love with her…" The 41-year-old went on gushing about her husband, "also she has the most incredible dad imaginable."
Her husband also shared the news on his own Instagram page. Along with a picture of his daughter, he wrote, "My heart has exploded. @riccigrams and baby Cleo are doing fantastic, we're all resting after such an eventful morning.." He also revealed the baby's full name, "welcome to the world baby Cleopatra Ricci Hampton."
Mark continued gushing about her newborn daughter and his wife in another post featuring a similar clip that Christina shared. "So in love with you cleopatra Ricci hampton. @riccigrams making the most beautiful babies," he captioned it.
The hairstylist additionally shared several snaps from the hospital, including one that showed the mom with her daughter, just moments after she gave birth. "What a truly emotional morning, never cried as much," he admitted, before adding, "@riccigrams and baby Cleo are doing amazing!!!!"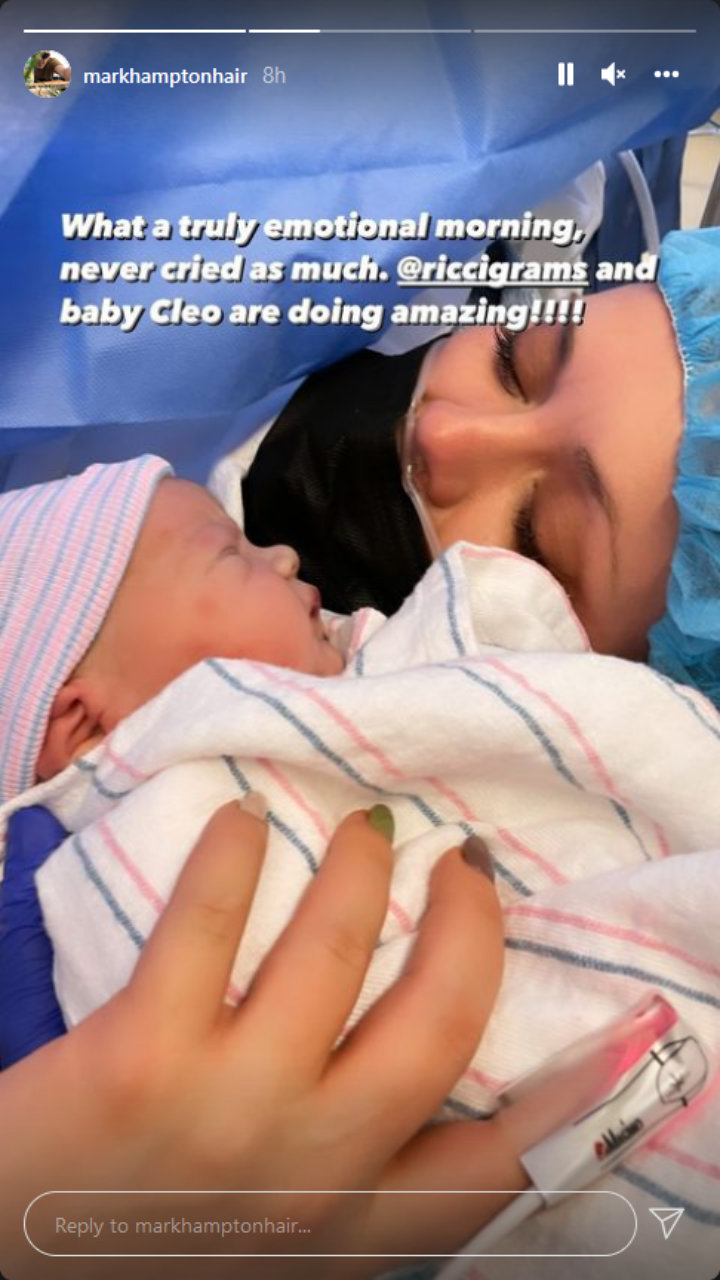 Christina Ricci's husband Mark Hampton shared a photo of the actress with their newborn daughter, Cleo.
Christina first became a mom when she welcomed son Frederick "Freddie" Heerdegen with her first husband, dolly grip James Heerdegen, in August 2014. In July 2020, she filed for divorce from James after almost seven years of marriage, claiming she was subjected to "severe physical and emotional abuse" by James.
Christina then moved on with Mark, making their relationship Instagram official in July this year. The next month, "The Matrix Resurrections" star announced that she's expecting a child with her then-beau. In October, she announced her marriage to Mark.
Source: Read Full Article